Heads up! We're working hard to be accurate – but these are unusual times, so please always check before heading out.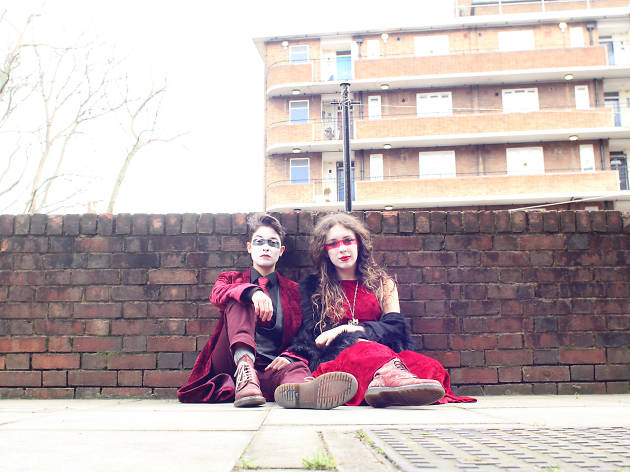 'The toilet seat was Blu-Tacked on to the toilet': Sh!t Theatre's guide to the housing crisis
When it comes to London housing, this anarchic performance duo have seen it all. Here's how they survived the horror
Sh!t Theatre's 'Letters to Windsor House' is a hilarious piece of docu-theatre – with songs! – about the horror of life in Generation Rent. As it comes to Soho Theatre, here's the pair's advice on surviving London's hideous housing free-for-all.
Do detective work
Louise Mothersole 'When Rebecca saw our flat [in the titular Windsor House] for the first time, she cried. It was filthy, and her bed was full of rubbish and old letters. The idea for "Letters to Windsor House" came when we started basically stalking our flat's old tenants by opening their mail, exploiting a Postal Services Act loophole. We discovered some dodgy going on, and that the former tenants were an odd bunch: a gambling addict, a war veteran, an adult baby...'
Sponge off someone richer than you
LM 'As performers we can never afford a decent place in London, so we have to latch on to people with real jobs like limpets. Our first place was really nice thanks to our old housemate Karim. He was very supportive. Even when we left two slowly deflating giant testes hanging in his hallway for months after a performance.'
Pack carefully
Rebecca Biscuit 'When we moved in, we discovered that our new flat had cockroaches. Our landlord told us we must have brought our own cockroaches with us.'
Get into DIY
RB 'We also discovered that the toilet seat was Blu-Tacked on to the toilet, and that a cat picture was Blu-Tacked over a massive hole in the wall. When we told the landlord, he just said: "Nothing wrong with Blu-Tack!" Then he complained when we put posters up.'
Meet your neighbours
LM 'We decided we needed some teenage mates to keep us young and cool so we went to smoke weed with the boys downstairs. They absolutely couldn't believe that we were a) so old, and b) making so little money. We saw them on the bus a few days later and they blanked us.'
Find your local
RB 'Our local is the Happy Man off Seven Sisters road, it's amazing. One time Louise sang Joan Armatrading and an old Glaswegian man came up behind her and started silently mouthing the words and crying.'
Have understanding housemates
LM 'We've been making shows for six years, so wherever we live, our props and musical instruments take over. Two giant burgers, a face made of bacon, a bear suit, two ukuleles, a banjo… And our housemates also have to put up with us sharing deeply personal stories about their lives on stage.'
Remember, it'll all make a great story one day…
LM 'We made a show about how crap the housing market is, but there's actually nothing more fun than living in a shit place with your mates. Our 12-year-old selves would be so impressed.'
'Letters to Windsor House' is at Soho Theatre until February 11.
Find your ideal show at Vault Festival 2017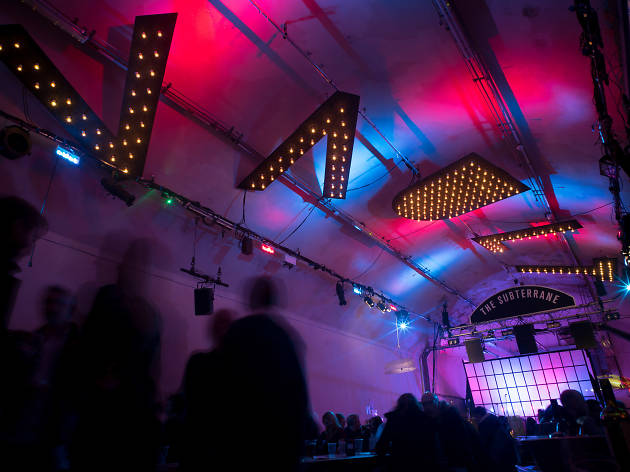 Vault is back for 2017 with a brilliantly eclectic programme of performance. Here's our guide to the very best of the fest's theatre, comedy, and events.