Vault Festival in London: what to see
Hunt out some of London's most exciting new theatre and comedy shows during 2018 at this subterranean festival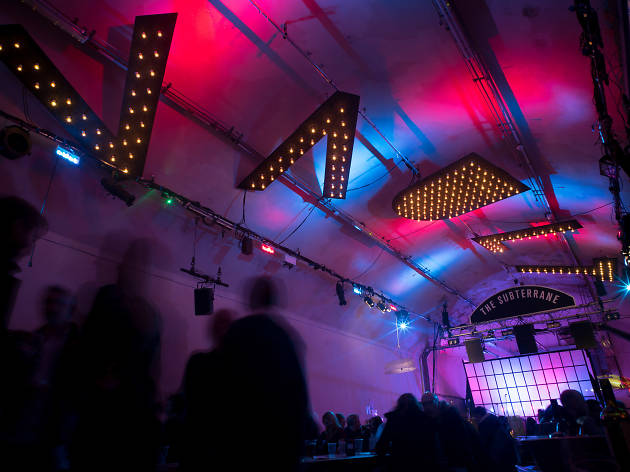 Vault Festival will be back in London in 2018 with another brilliantly eclectic programme of performance, lasting from January until March. Below is our guide to the fest's best theatre, comedy, and events.
For more theatre recommendations, read our critics' choice for the best of London theatre.
What is Vault Festival 2018?
An eight-week event showcasing some of London's most exciting new theatre, cabaret and comedy.
When is Vault Festival 2018?
From 24th January until 18th March.
Where is Vault Festival?
Surprisingly enough, in a vault. Well, kind of... The action takes place in The Vaults Theatre, a sprawling, crypt-like space underneath Waterloo Station, with a couple of extra shows in nearby Network Theatre and Morley College.
How much does Vault Festival cost?
Prices for individual events vary.
Keep checking back on this page nearer the time, as we'll be updating it with Vault Festival info and show details as they're announced.
Recommended theatre at Vault Festival
Hot on the heels of immersive jazz adventure 'The Great Gatsby', The Guild of Misrule are back at Vault Festival with a new show inspired by 'Peter Pan'. Mermaids, rum-swigging pirates and lashings of adventure make this a show that's firmly aimed at adults, as well as kids. There's also live music composed by Gavin Whitworth, and sung by a chorus of lost boys.
Read more
High on a rooftop, two men share narcotics and stories in this brilliant play. It's coming to Vault Festival after opening in 2016 - click through for Time Out's four star review.
Read more
30-year-old Giselle is about to lose her home in a New York high-rise. Until a spooky visitor from her favourite movie turns up to put things right... Giselle LaBleu Gant's solo show is a heady mix of mysticism, music, feminist politics and #BlackGirlMagic, set against a backdrop of a city in flux. 
Read more
More essential London theatre
Want to know what theatre tickets to buy in 2017? Shortcut it straight to the very best shows coming to London with our selection of musicals, immersive plays and off-West-End shows that you'd be mad to miss in 2017.
Read more