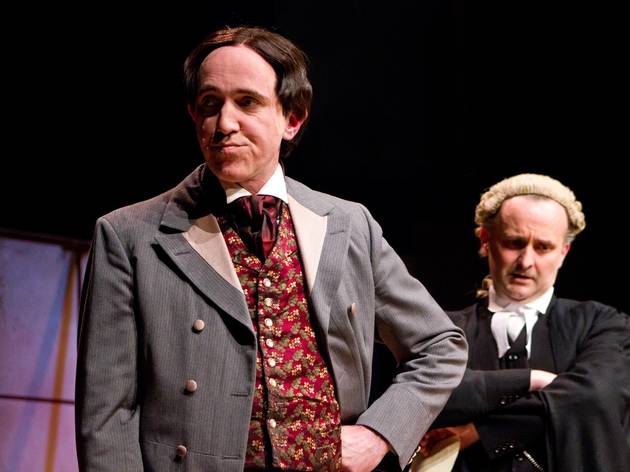 1/5
© Evolutions Photo
'The Trials of Oscar Wilde'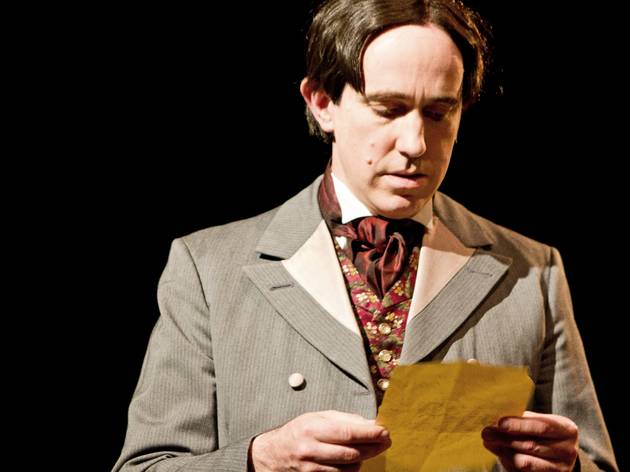 2/5
© Evolutions Photo
'The Trials of Oscar Wilde'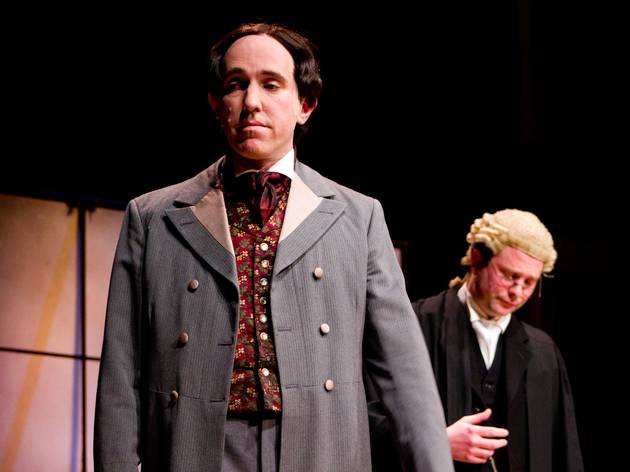 3/5
© Evolutions Photo
'The Trials of Oscar Wilde'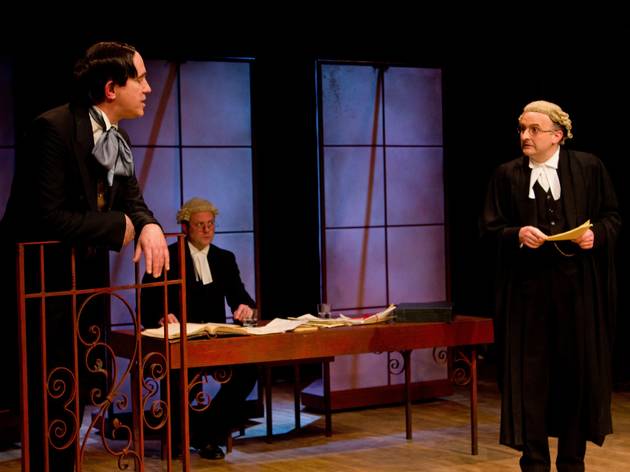 4/5
© Evolutions Photo
'The Trials of Oscar Wilde'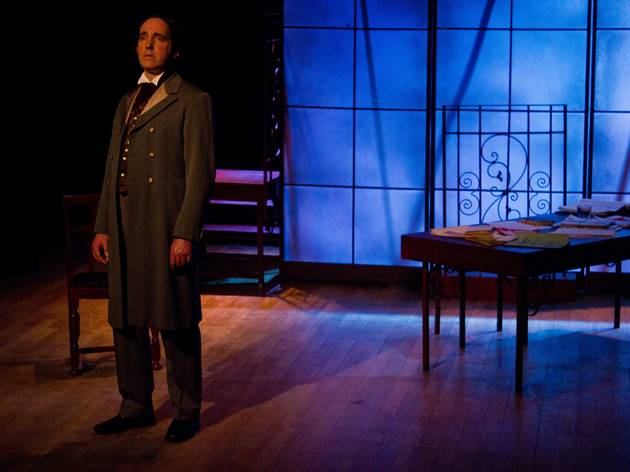 5/5
© Evolutions Photo
'The Trials of Oscar Wilde'
That famous nineteenth-century wit Oscar Wilde is brought back to life in this new play about the writer's downfall. His actual words from his trials in 1895 are delivered to the audience as if we were the jury.

'The Trials of Oscar Wilde' is based on recently discovered courtroom transcripts of two court cases. The first one was brought by the writer himself against the Marquess of Queensberry for calling him a sodomite. In the second – which led to a two-year sentence for hard labour – Wilde defended himself against an accusation of gross indecency.

John O'Connor and Merlin Holland (the grandson of Wilde) have adapted the transcriptions into a fascinating – if dry – play. Surprisingly, for a man known for his smart tongue, it's not that funny. Flashes of drollery come only occasionally when, for example, Wilde expertly dismisses other writers.

He is erudite and intelligent but he is also, understandably, exceptionally careful. During the first trial Wilde is called upon to defend his poems, plays and novels against the accusation that they prove his passion for young men. It often descends into a lengthy lecture on art, love and beauty, rather than a drama about them.

Still, this piece offers intriguing insights into Wilde's view of his own work, and the hedonistic life the then 41-year-old led. Mixing with aristocrats or out-of-work manservants, he is entirely indiscriminate in his tastes – except in the looks department.

Peter Craze's production is a little plodding, but John Gorick plays a nice Wilde: smirking, soft-voiced, vulnerable and proud. Rupert Mason and William Kempsell play all the other characters with sparky energy.

Ultimately, the night leaves you unable to decide whether Wilde's obsessions with men were platonic or voraciously sexual. The answer is irrelevant, of course: this story is still a tragedy.


Rating Breakdown
5 star:

1

4 star:

0

3 star:

0

2 star:

0

1 star:

0
Stephen Fry came to see the show last Thursday and loved it. He tweeted immediately afterwards:
'PLEASE don't miss The Trials of Oscar Wilde. Utterly compelling and heart-rending, brilliant ensemble acting. GO!!!'