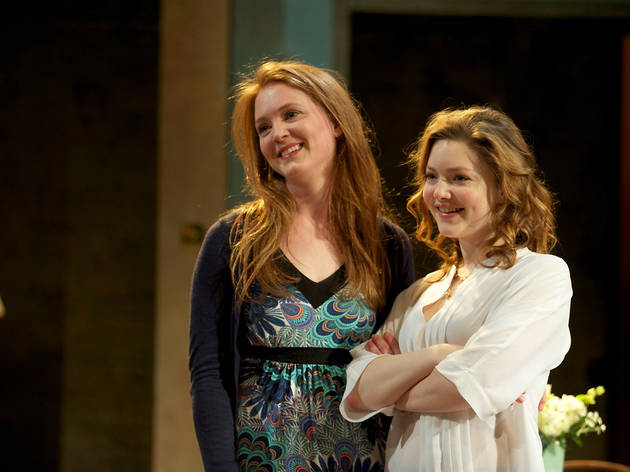 1/4
© Annabel Vere
'Three Sisters'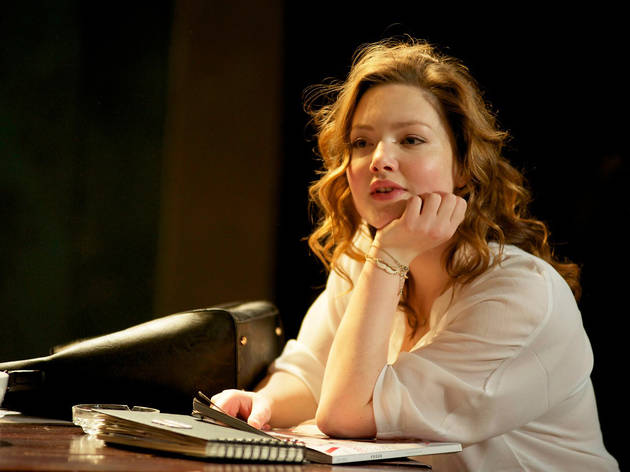 2/4
© Annabel Vere
'Three Sisters'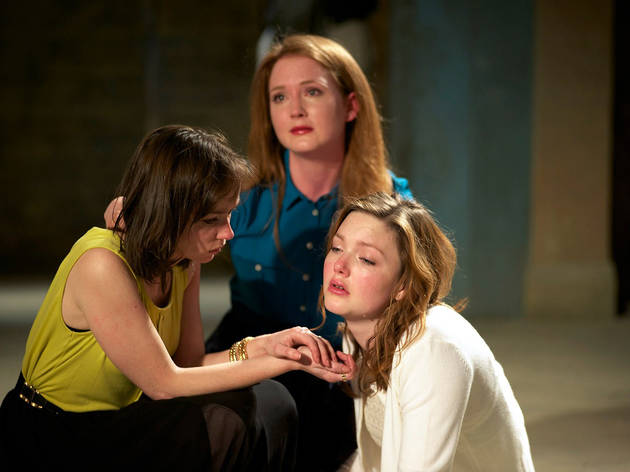 3/4
© Annabel Vere
'Three Sisters'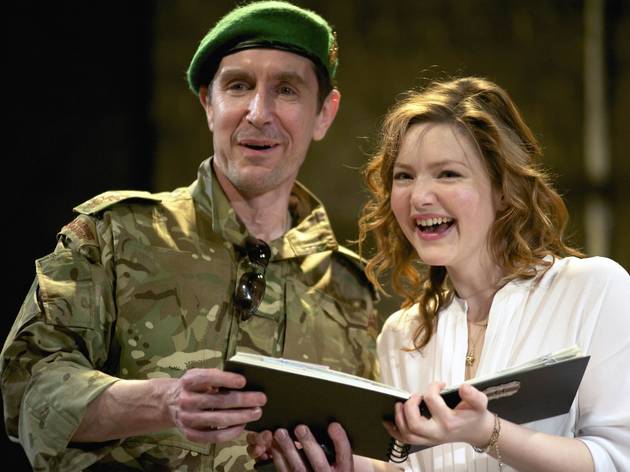 4/4
© Annabel Vere
'Three Sisters'
As with her colloquial update of 'The Seagull' two years ago, Royal Court new-writing protégée Anya Reiss transplants the Prozorov siblings into the twenty-first century with remarkable ease. Almost every element of Chekhov's play finds a comfortable contemporary parallel, proving the timelessness of both plot and characters. Yet the whole thing feels too much like an academic exercise. What's missing is a sense of purpose and, with it, of profundity. Call it the Google Translate school of theatrical adaptation.

The Prozorov sisters are pining for London, not Moscow. Rural Russia has become a British embassy in the Middle East and, following their diplomat father's sudden death last year, they're stuck here – though Reiss never makes it explicitly clear why they don't just hop on an Emirates flight home. Presumably their lifestyle would be unaffordable in London.

The setting is smart. It raises the question of class and Reiss detects a latent colonialism in the laissez-faire expat lifestyle. The sisters snap at native servants and are sniffy towards squaddies. Think Three Sloanes, basically, and if anything holds Russell Bolam's production back, it's the ordinariness of the sisters themselves. Olivia Hallinan is a maternal Olga, Emily Taaffe, a moping Masha and Holliday Grainger a breezy Irina.

Yet their privilege eventually proves a prison. Able to act on rash impulses and fleeting passions, one by one the Prozorovs lock themselves into unsatisfying, loveless lives. Even so, there's little sense of the existential emptiness at the heart of Chekhov's play. You never feel the agony of stasis – only, at the very end, the despair of regret.

Still, Bolam's production is full of intriguing supporting performances – credit to Danielle Tarento's casting. Comedian Thom Tuck is inspired as Andrey, a lumpen, two-bit academic left pushing the pram while Emily Dobbs' gauche Natasha sneaks off, and Paul McGann catches the purring, wistful charisma of Vershinin.