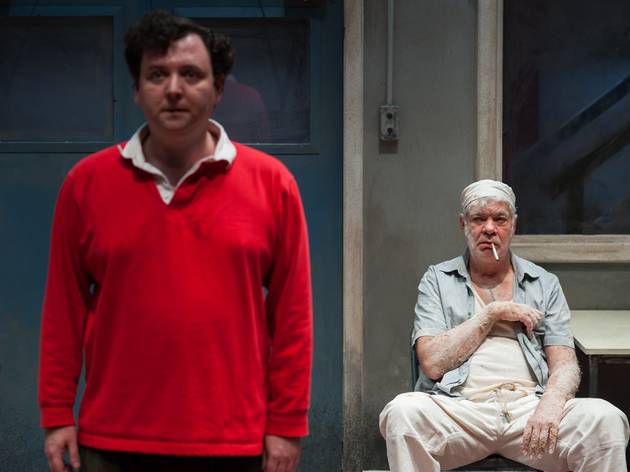 1/4
© Ben Broomfield
John Wark (Lance) and Matthew Kelly (Nellie)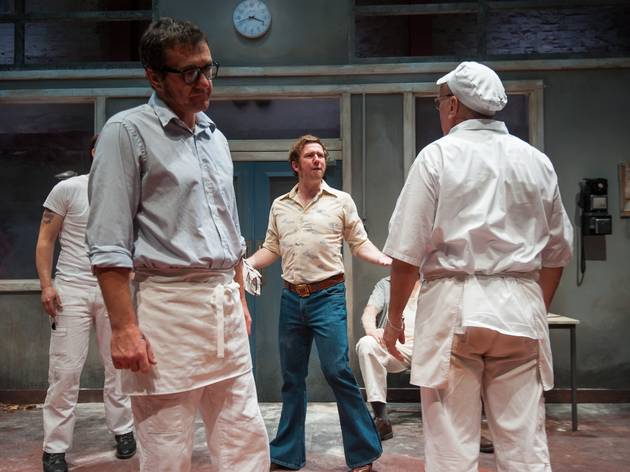 2/4
© Ben Broomfield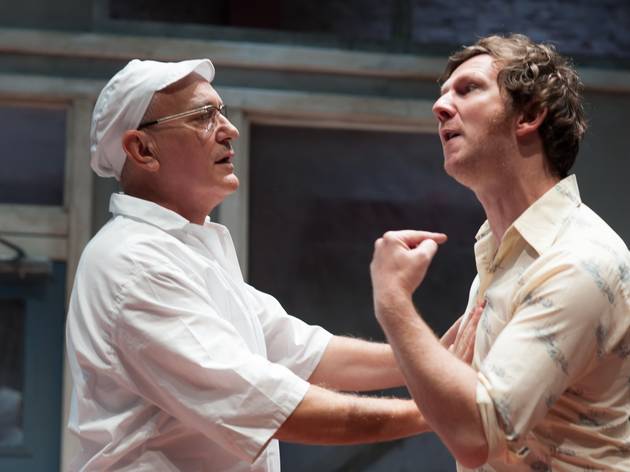 3/4
© Ben Broomfield
Simon Greenall (Cecil) and Matt Sutton (Peter)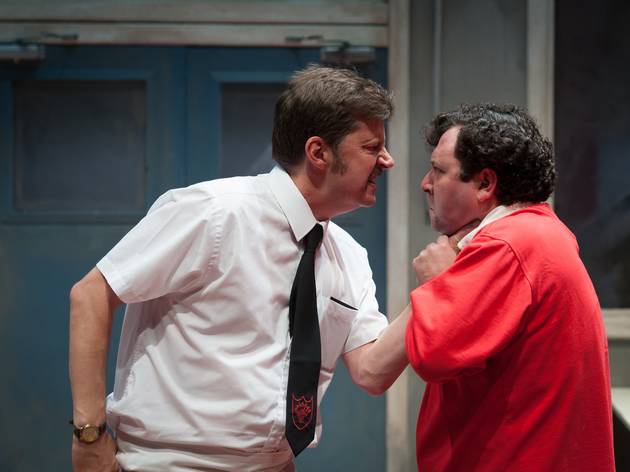 4/4
© Ben Broomfield
Will Barton (Colin) and John Wark (Lance)
A classy revival for 'One Man, Two Guvnors' playwright Richard Bean's bread factory comedy
'Toast' will be revived for a limited one-week run at the Rose Theatre in February 2016, Kingston, ahead of a New York appearance at the 'Brits Off-Broadway' festival. This review is from the 2014 run at the Park Theatre.
This, my friends, is the year of the Bean – playwright Richard Bean. The caustic funnyman's 'One Man, Two Guvnors' may have shuttered in the West End, but that's okay: next week, the NT's phone hacking satire 'Great Britain' will give him his second West End hit; next month, the musical adaptation of 'Made in Dagenham' will be his third; and for good measure, he's making his Globe debut in a couple of weeks with post-colonial comedy 'Pitcairn'.
And this classy revival of his breakthrough 1999 play 'Toast' is the, er, icing on the cake (flour on the loaf?). A deadpan, Beckett-infused dramedy about a bunch of knackered oddballs clinging to their jobs in an ailing Hull bread factory in 1975, it's a fascinating watch, a world away from the broad humour and sprawling casts of Bean's later work.
In fact it's not even that funny – based on the author's own experiences in a bread plant, it's a slow-moving, droll affair that follows one dark night in the lives of a bunch of men who've been in each others' company for too long. Eleanor Rhode's production is far from zany: over James Turner's note-perfect dilapidated canteen set, the house lights blare at full, eerie industrial clanking noises fill the air, and the pauses in conversation yawn into the void.
That goes double for the excellent Matthew Kelly's pitiable Nellie. A burnt-out husk of a man, he's been working 80-hour-weeks for 40 years and it's left him a competent bread mixer and a barely functional human being, communicating with his younger workmates in a series of vague grunts and pained expressions. The human end result of industrialisation, he's more the group mascot than an actual person. But has he screwed up? On this night it seems like a ropey mix has buggered the oven – which may give the factory's unseen owner (the unsubtly named Mr Beckett) cause to shut it down early. But foreman Blakey (Steven Nicholson) wearily hatches a last, desperate attempt to postpone the inevitable.
It's a largely exquisite production that spends a bit too long proving before the story is allowed to bake – the eerie atmospherics and endless pauses of the first act slightly undermine the comedy, and there's little getting away from the fact that the faster moving, funnier second act is better. But it is, indubitably, a fine piece of work: a tender, ambivalent portrait of working class men raging against the dying of the light, and a script Bean will have a job of bettering in 2014.