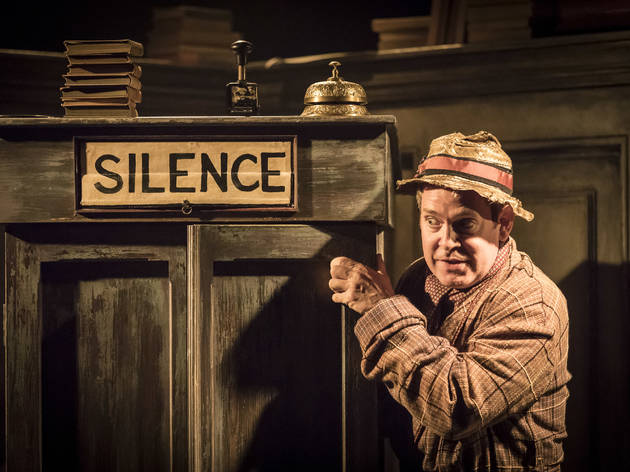 1/11
© Johan Persson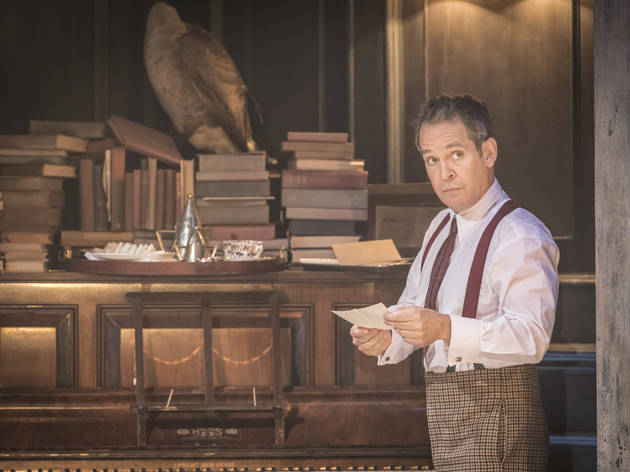 2/11
© Johan Persson
Tom Hollander (Henry Carr)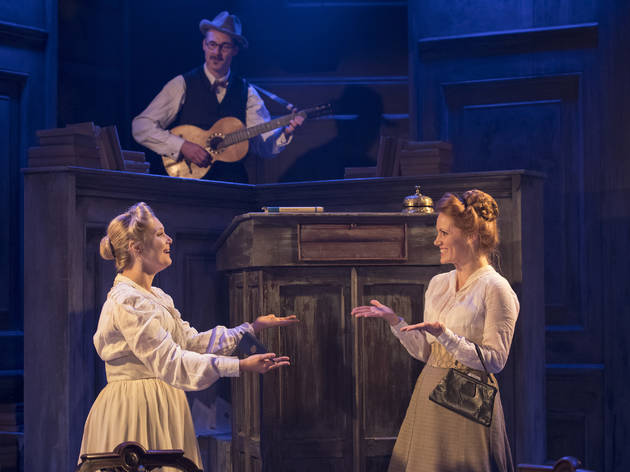 3/11
© Johan Persson
Amy Morgan (Gwendolen), Peter McDonald (James Joyce), Clare Foster (Cecily)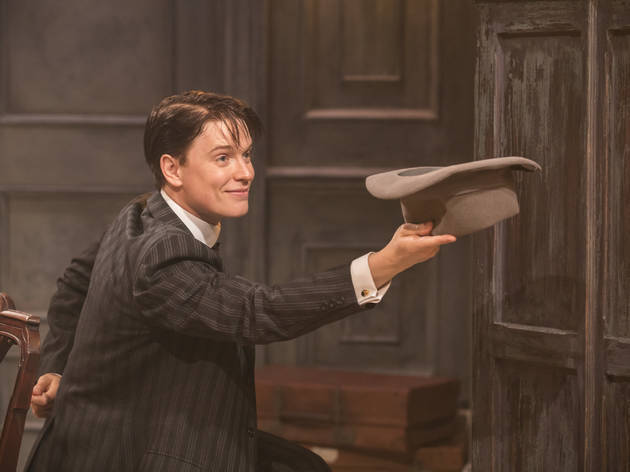 4/11
© Johan Persson
Freddie Fox (Henry Carr)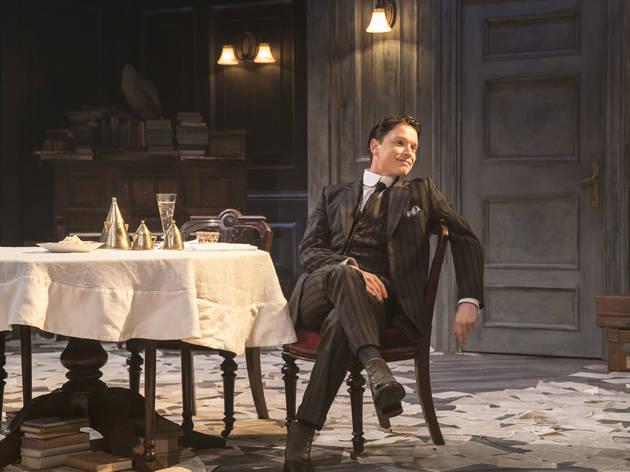 5/11
© Johan Persson
Freddie Fox (Tristan Tzara)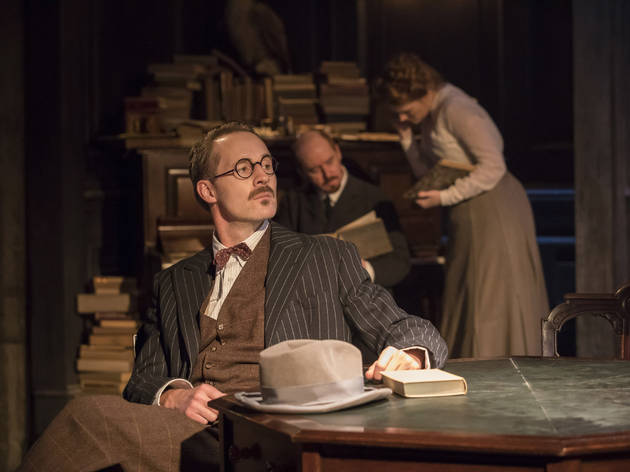 6/11
© Johan Persson
Peter McDonald (James Joyce), Forbes Masson (Lenin) and Clare Foster (Cecily)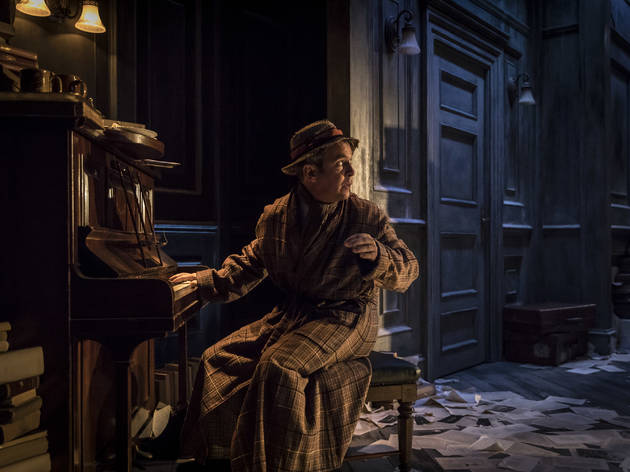 7/11
© Johan Persson
Tom Hollander (Henry Carr)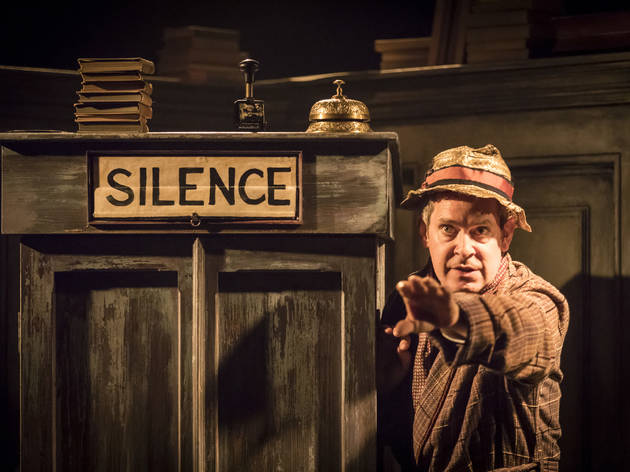 8/11
© Johan Persson
Tom Hollander (Henry Carr)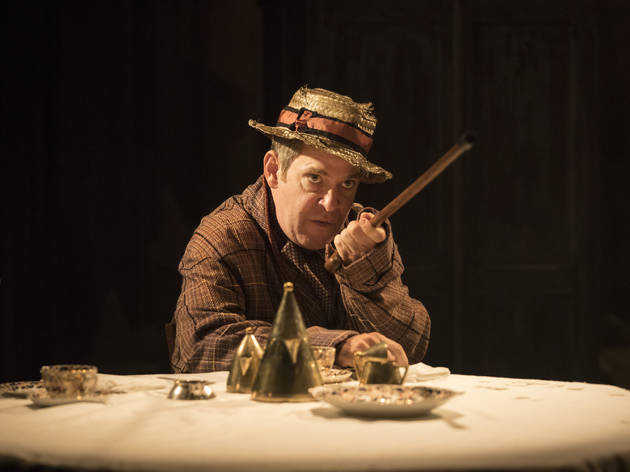 9/11
© Johan Persson
Tom Hollander (Henry Carr)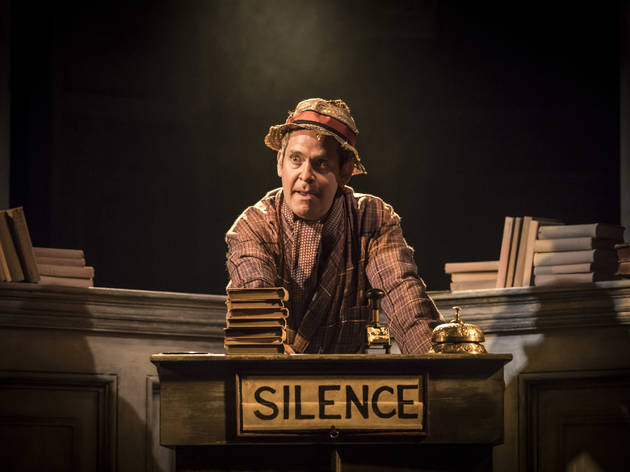 10/11
© Johan Persson
Tom Hollander (Henry Carr)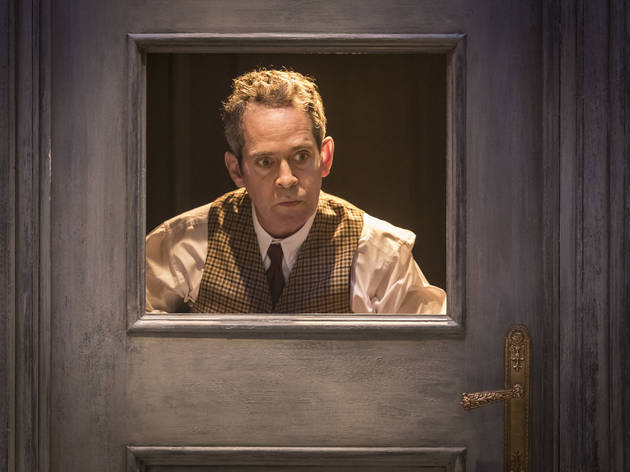 11/11
© Johan Persson
Tom Hollander (Henry Carr)
Tom Hollander shines in Tom Stoppard's wild ride of a comedy
INTERVIEW: 'It's dick-swingingly difficult' – Tom Hollander on 'Travesties'
Take a moment to consider that Tom Stoppard was only in his mid-thirties when he penned the supremely self-confident sort-of-factual intellectual fireworks of 'Travesties' in 1974. It's now 100 years since the half-true events the play depicts: in Zurich, 1917, Lenin (Forbes Mason), James Joyce (Peter McDonald) and the Dadaist Tristan Tzara (Freddie Fox) all cross paths with a British civil servant called Henry Carr – brilliantly performed by Tom Hollander in Patrick Marber's very funny and highly-strung production.
Hollander is pompous and preening in this essential revival which has transferred to the West End from the Menier Chocolate Factory. But he's also fragile and endearing, the heart and soul of this wickedly playful and cerebral show. You imagine his Carr is a playwright's confection, a stroke of the pen, but in fact he was a real-life figure who performed in Joyce's amateur production of Oscar Wilde's 'The Importance of Being Earnest' and ended up suing the writer over something to do with a pair of trousers. Yes, you read that right.
Trousers and ideas: they're the twin, contrasting flavours of Stoppard's busy, eccentric, dense farce, which manages to be on the one hand deeply absurd and silly and on the other extremely high-minded and full of ideas. Debates about war, art and politics sit alongside disco-ball dance interludes, dialogue spoken in limericks and a brilliant late scene sung by the two women in Carr's life, Cecily (Clare Foster) and Gwendolen (Amy Morgan). If you recognise those last two names, Cecily and Gwendolen, you've got a hint of how Wilde's own play is woven into the structure and tone of Stoppard's. It's a literary hall of mirrors.
If you're more used to respectful, heavily-footnoted historical drama, or plays that parcel up their ideas in neat goodie bags for you to chew over on the way home – forget it. This is brainy stuff, a young playwright's cocky display of intellectual dick-swinging, but it's also intensely entertaining and infectiously theatrical.
Average User Rating
4.8 / 5
Rating Breakdown
5 star:

4

4 star:

1

3 star:

0

2 star:

0

1 star:

0
I love how layered Stoppard's plays are. They make you feel dumb for not getting it all (but surely, that's not even possible?), but also for having so many ideas blasted at you so fast and having a ball with it.
You don't have time to think who you agree with more or if you are getting all the Wilde points, but it sure is wonderful fun.
The cast and staging are fab and the whole evening is almost good enough to start reading Ulysses. Well, but only almost :)
Absolutely fabulous. Incredible how Stoppard can have you leaving the Theatre feeling smarter than when you first walked in. Full of comedy and intelligence. I have now seen it twice and will not hesitate to go again!