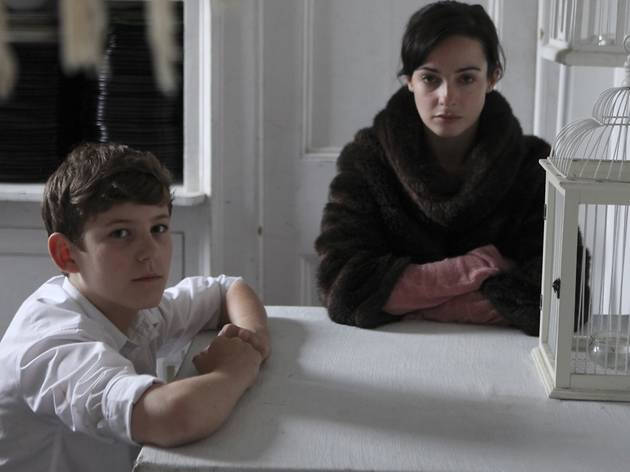 Darkness has huge potential as a dramatic tool. It's there, of course, in any theatrical performance: in the dimming of the house lights; in the play of light and shade on the actors' faces. Several playwrights have put it to specific use: Peter Shaffer's 1965 play 'Black Comedy' opens in darkness; Beckett's 'All That Fall' was written for radio, and is usually staged in the dark. And, most recently, at BAC, 'Ring' – a 'sound journey' performed in the pitch-black – showed how clever sound design can play havoc with heightened senses.
It's disappointing, then, that this play, performed entirely in darkness, should so wholly fail to engage with its potential. The main problem is the play itself, which is an oddity, made up of layer upon layer of adaptation and translation. It was originally written by the Argentina-born playwright Gloria Mina in Italian, inspired by a macabre 1999 newspaper report from Memphis, Tennessee: after his mother Crystal Wells died, nine-year-old Travis Butler lived at home with her corpse for a month, terrified of being taken into foster care.
That is the rough set-up we have here, in a new adaptation by April de Angelis of Enrica Dal Santo's English translation of Mina's play (are you keeping up at the back?). Mina set her play in America; de Angelis and her director, Ewan Marshall, have transferred it to Naples. This only layers on more confusion, as a soundtrack of scooters and chattering Neapolitans rattles away in the darkness on a poorly designed loop, distracting from the English text.
There is the odd exciting moment – the smells of lavender and burned toast, overwhelmingly strong in the dark, connecting us with the action; and the actors do their best, and deserve special credit for doing it without being able to see a thing. But even darkness can't hide a flawed play and an unengaging production.
By Laura Barnett
Rating Breakdown
5 star:

1

4 star:

0

3 star:

0

2 star:

0

1 star:

0
Totally disagree with Laura. I thought it was a stunning piece of theatre. Granted- there were inconsistencies, however as the main source of dialogue, I chose to see things through the utterly optimistic and persevering eyes of the little boy. I felt his childlike faith distorted our reality in subtle ways, like it did in his own mind. This may not be the most naturalistic approach, but I defy you to say you weren't moved by his innocence and vulnerability.