Heads up! We're working hard to be accurate – but these are unusual times, so please always check before heading out.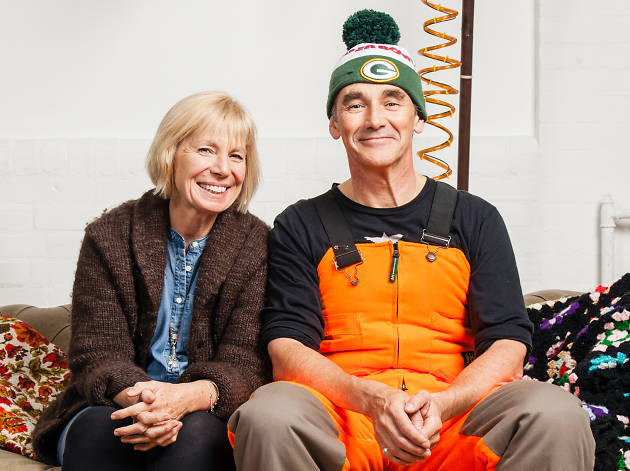 Why do Mark Rylance and Claire van Kampen want us to dress up as fish?
We spoke to theatre's most impressive power couple about their new show 'Nice Fish', Emma Rice's departure from the Globe, and why they want audiences to turn up in fancy dress
It can be hard to process the fact that Mark Rylance – the greatest British actor of his generation, the founder artistic director of Shakespeare's Globe, the quintessential English eccentric who brought Johnny 'Rooster' Byron, Thomas Cromwell and the BFG to life, who once did a performance tour of leylines – was raised in Milwaukee, Wisconsin. Born in Kent, his parents moved to the Midwest when he was young.
'When I came to London in '78 to go to drama school,' he reminisces, 'right from high school in Milwaukee, I was considered American by all the other students and I knew fuck-all about Europe and politics. The main thing that hit me was that nobody understood my sense of humour.'
By the time he met his future wife and collaborator Claire van Kampen on a 1987 stage play, he didn't seem quite so Yankee.
'It didn't strike me how American he was,' she says, 'until we went to work in Boston in 1991 and suddenly he was talking about going down and having a few beers and watching the game. He kind of turned into this American person and started eating ice cream in the winter and things like that. It was all very weird. I had to get my head around it, there's an awful lot I didn't know about him.'
© Andy Parsons
Now, finally, Rylance's upbringing in the icy American north has made it into his work via 'Nice Fish', a play co-written by and starring him and directed by her, which follows two old friends as they head out on an ice-fishing trip on a frozen lake. It is not an autobiography, but rather an unusual comedy prompted by Rylance's memories of the Midwest, as stirred up by the works of US prose poet Louis Jenkins (many of which are incorporated into 'Nice Fish').
'It's a play about two men who have known each other since college hoping their friendship will help them with being in their fifties,' says Rylance, who is 56. 'In your fifties you see so many older people you admire being closer to death, and you're next in line. If you died, as Louis writes at one point, people won't be overly surprised.'
For decades, Van Kampen worked as a musical director, but in 2015 Rylance starred in her debut play, 'Farinelli and the King', and this year she's directed 'Nice Fish'. They're an interesting couple: he is open, slightly floaty and prone to flapping off at tangents; she is more precise, more private and comes across as rather more 'regular' – she tweets a lot about tennis. As a performer, Rylance offers up endless takes on a scene; she wades through and helps select the best one.
They're funny, too – she shuts him down ('spoiler alert!') when I ask what he knows about the third 'Wolf Hall' novel, and when I ask why 'Nice Fish' is offering free box seats to people who turn up dressed as fish or fishermen, she rolls her eyes. 'I'm not saying anything, over to you'.
'I like the idea of breaking down the fourth wall,' grins Rylance, 'and having people dressed as fishermen at the side should blur the line. And then in an interview I accidentally said "Fishermen or fish" and it's probably much easier to come as a fish. It's all right, it'll be good.'
Mark Rylance and Jim Lichtscheidl in 'Nice Fish'.
Rylance ran Shakespeare's Globe for a decade and van Kampen worked there for two. What's their take on the fate of current boss Emma Rice, whose departure was announced after just six months, apparently over a dispute with the board about the use of electrical light and sound?
'It's not that the Globe has to be a place where you can only do things without amplification and lights,' sighs Rylance, 'but if one style of production prevents everybody else from doing any other kind – which was what happened this summer – then it's difficult. I love and admire Emma and I love and admire the Globe and they have been struggling all summer to find a way to avoid having this divorce. It's very painful.'
One last question: Rylance has finally found screen fame with 'Wolf Hall' et al. But as parent to a toddler I am endlessly intrigued by the fact that he lends his voice to the CBeebies cartoon 'Bing', playing Flop, a sort of inexplicable surrogate parent to a brattish bunny rabbit. How did the Oscar, Tony and Olivier-winning greatest-actor-of-his-generation end up on a random kids' show?
Rylance guffaws. 'The creator of "Bing" saw "Jerusalem" and said "That's Flop." I did the initial recording for him using the "Rooster" Byron voice. But it's changed quite a lot now.'
'That's his most famous role,' laughs Van Kampen. 'It's what he'll be remembered for, a bag with ears.'
'I'll have to make a play about Flop,' he says.
'Oh no,' she groans, 'you've given him another idea.
'Nice Fish' is at the Harold Pinter Theatre until February 11 2017.
Find more great theatre shows in London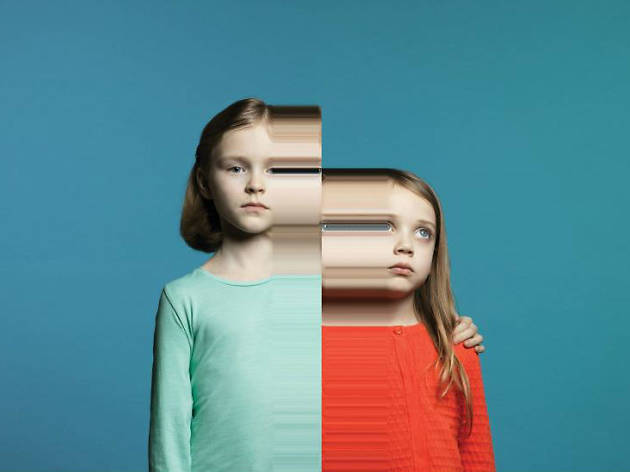 London's theatre calendar is flooded with exciting new shows, big names and hotshot directors, and there's no way anyone can see them all. Check out our latest theatre reviews for the full rundown.