Win tickets to see 'Fear and Loathing in Las Vegas' at Vault Festival
See this remarkable new production of Lou Stein's play based on his friend Hunter S Thompson's cult classic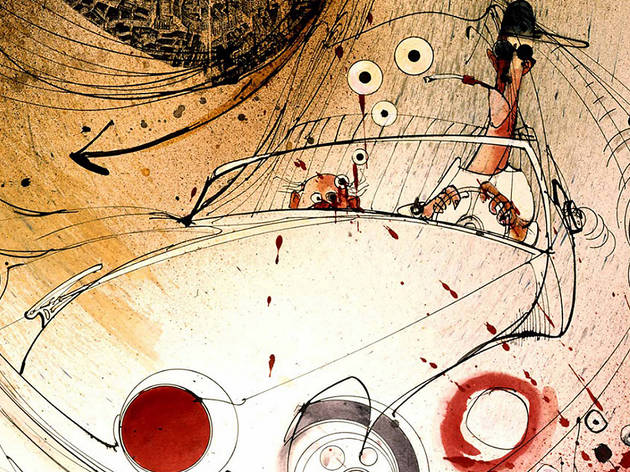 Be among the first to see Hunter S Thompson's twisted, madcap adventure to find the heart of the American Dream, 'Fear and Loathing in Las Vegas', at VAULT Festival 2014. This once-in-a-lifetime collaboration between Thompson's old friend and colleague Lou Stein and the legendary British illustrator Ralph Steadman must not be missed, and we have 25 pairs of tickets to give away to see performances on either Saturday 25 or Tuesday 28 January.
'Fear and Loathing in Las Vegas' sees two assignments in Nevada turn super-ugly for a young journalist and his travelling companion, an attorney. Partly because they're chock full of narcotics, but mostly because they're on a savage journey to discover how the idea of America got broken, and why there's no way back to real freedom. Experience one of the wildest, most vibrant and essential books of our time by immersing yourselves in the colour, sounds, and soul of the '70s. Get weird. Everyone's got a Hawaiian shirt somewhere, and costumes will be appreciated; check your coat and show off a little '70s style.

For your chance to win a pair of tickets, just answer the question below.