Heads up! We're working hard to be accurate – but these are unusual times, so please always check before heading out.
18 peachy photos of Londoners from Becky Frances
Street photographer Becky Frances has been living in London for the past five years – and capturing its citizens long before that. Below, she shares her work and some of her tips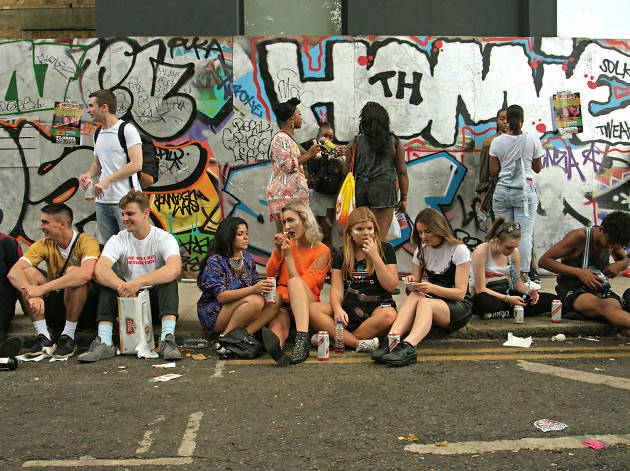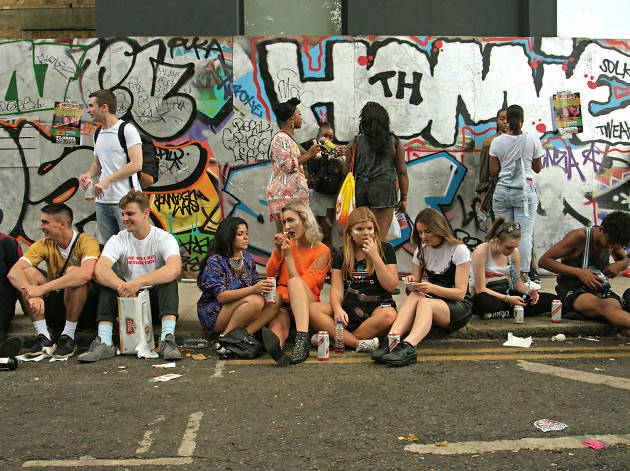 © Becky Frances
'For me, street photography is it. It's what I want to do. It's almost impossible to run out of subjects as something different happens on the same street every day. London is full of surprises.'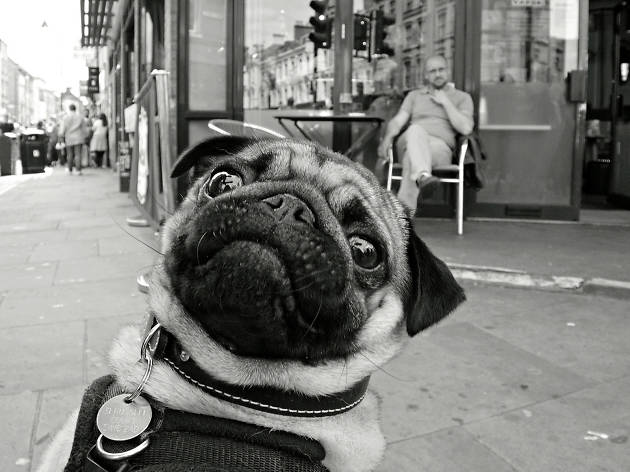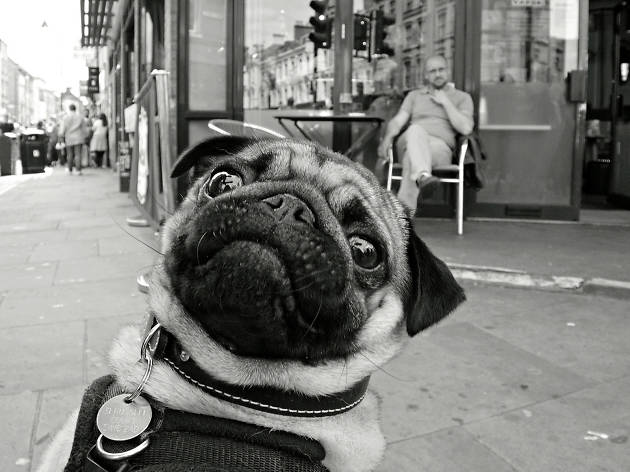 © Becky Frances
'I started off using a Canon 450D and a long lens (50-200mm). It took me a while to build up enough confidence to ditch the lens and use a regular 18-55mm, getting closer to the people I wanted to photograph.'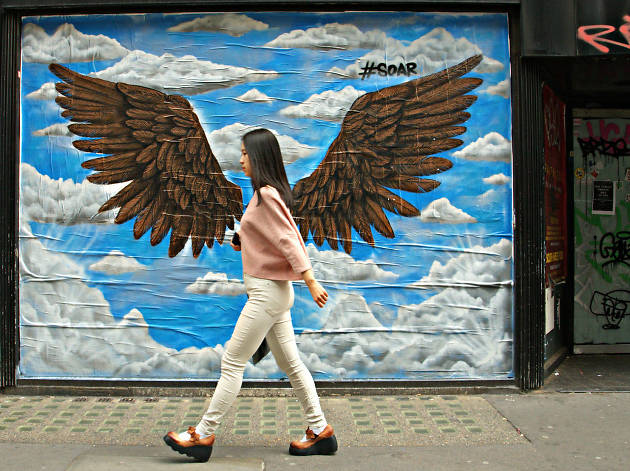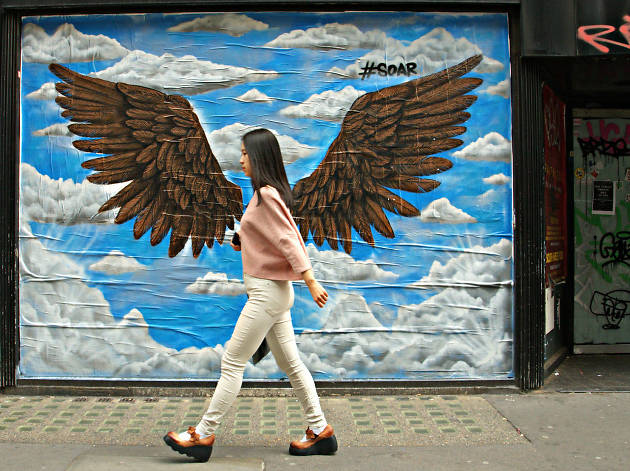 © Becky Frances
'The Canon is a lovely camera but it's bulky and people do see you coming when you're using it, so a couple of years ago I switched to an Olympus EM5 which I absolutely love.

It's smaller and easier to use and has a flip screen, so you can shoot from the hip and see what you're doing.'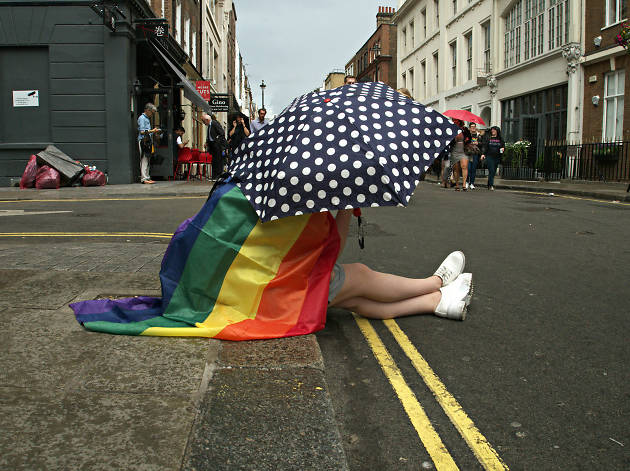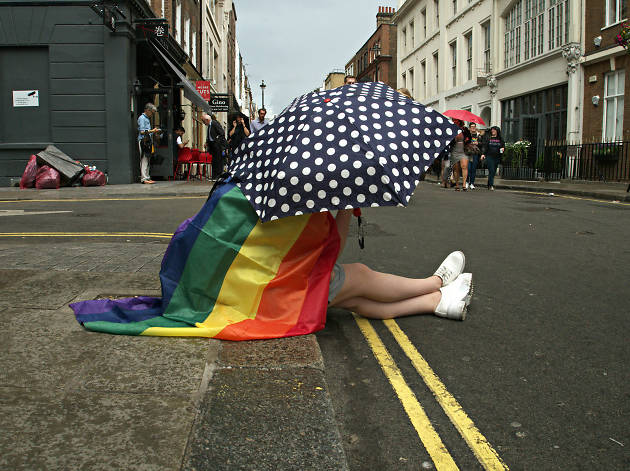 © Becky Frances
'I'm fine with waiting for a person to notice me and photographing their reaction, but I'm not into the intrusive kind of street portraiture practiced by Bruce Gilden, which to me is all about sticking your camera right in someone's face – I wouldn't do that!'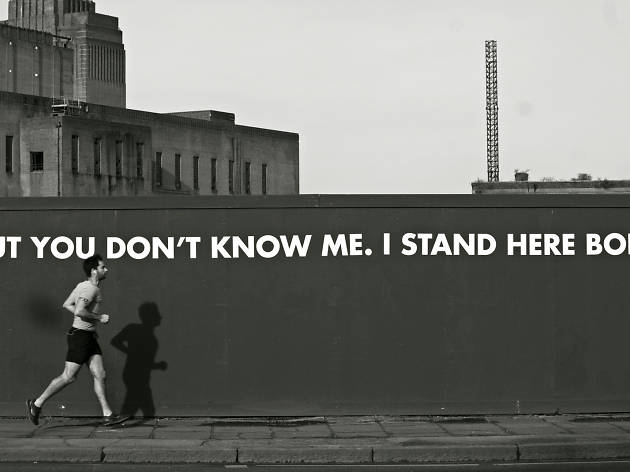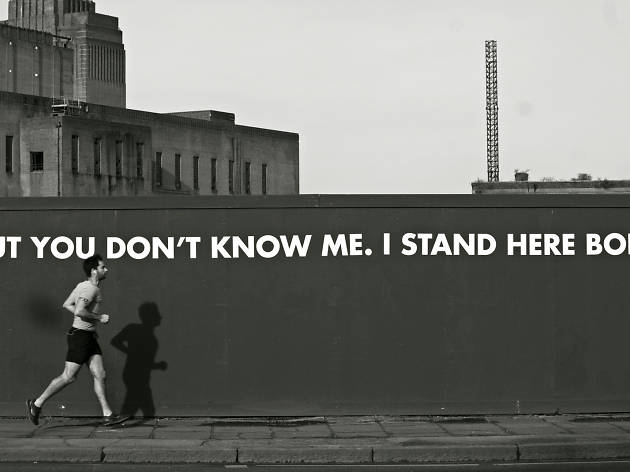 © Becky Frances
'Two of my favourite street photographers are Martin Parr and Joel Meyerowitz. I could see from their work that street photography is not just about photographing people walking down the street.'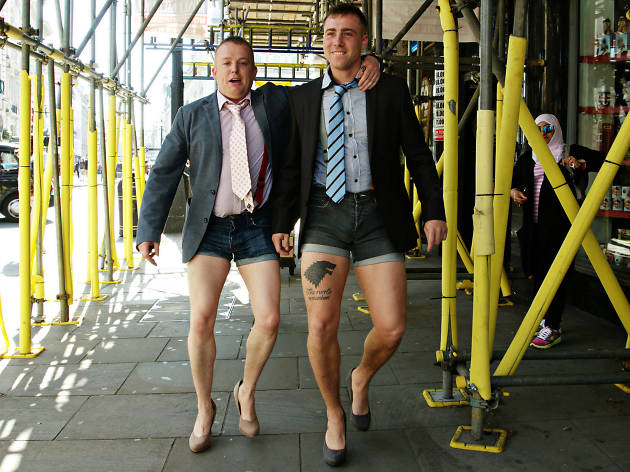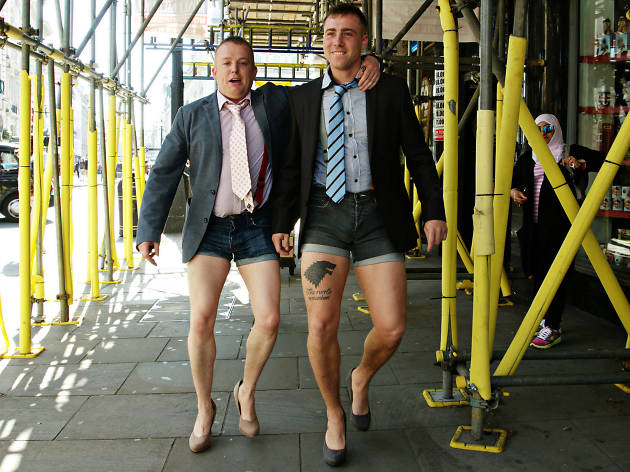 © Becky Frances
'It's about so much more – their surroundings, the light, the colour and humour in different situations. I didn't set out to emulate them, but I did have an idea of what I should be looking for when I was out shooting.'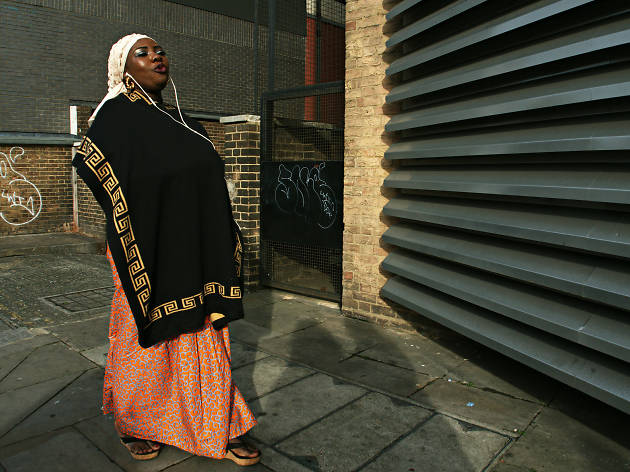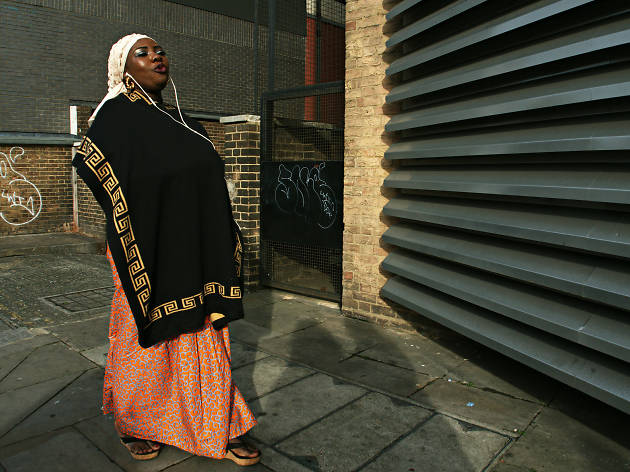 © Becky Frances
Singing in Shoreditch, 2015
'As a city, London is fairly friendly to photographers. Most people I come across are very happy to have their photo taken – if they even see me doing it.

I've had a couple of instances where people have been very angry. The first time it happened it really put me off going out shooting and it took a while to go out on my own again.'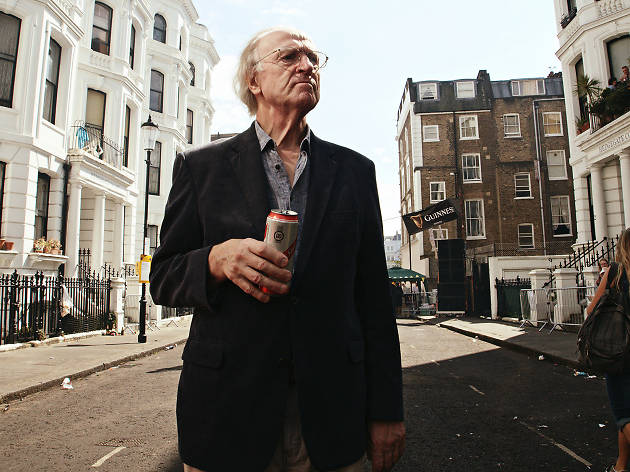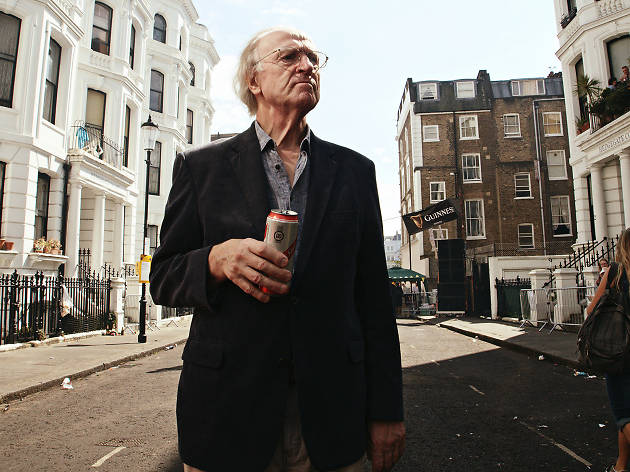 © Becky Frances
'I think maybe it helps that I'm female – I do know a few male photographers that have been in physical fights with people who didn't want their photo taken!'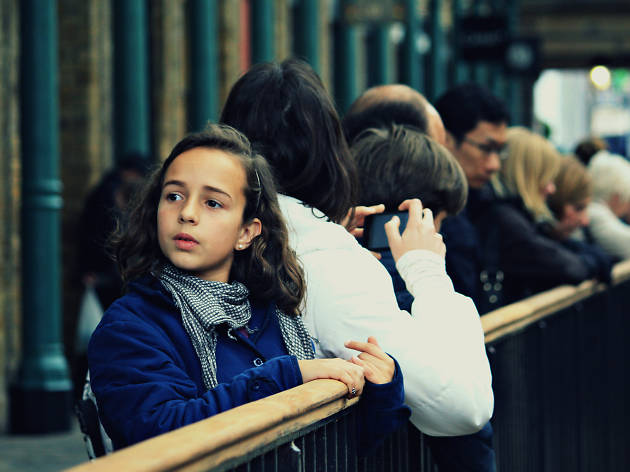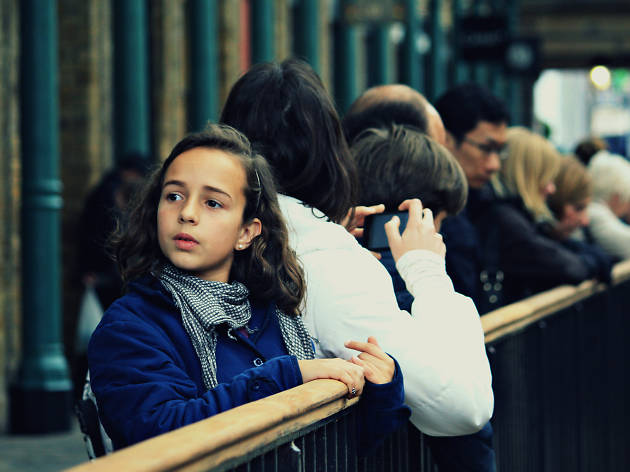 © Becky Frances
'If I were to give advice to aspiring street photographers, I would say practice, practice, practice. Getting out as regularly as you can builds your confidence and sharpens your eye.'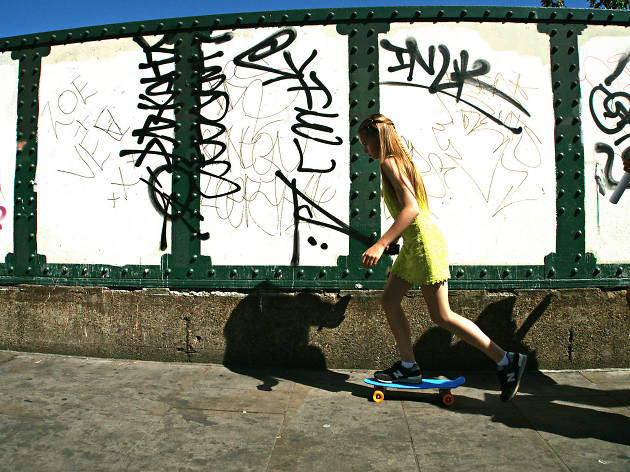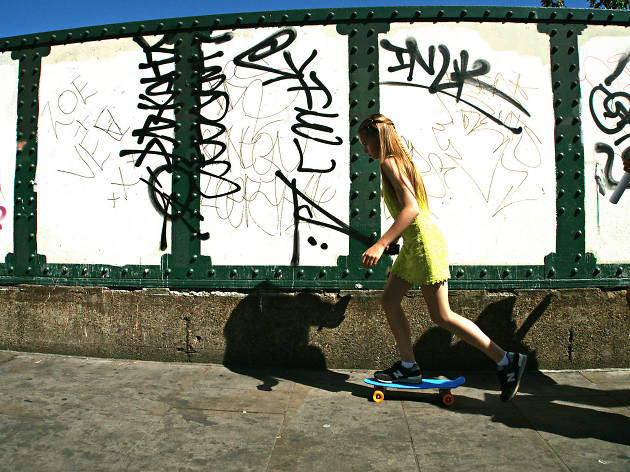 © Becky Frances
Skater Girl, Brick Lane, 2016
'Photograph in a way you feel comfortable with at first then slowly push yourself out of your comfort zone - get closer to people, wait for eye contact, that kind of thing. Find your own style and don't let other people tell you what to do.'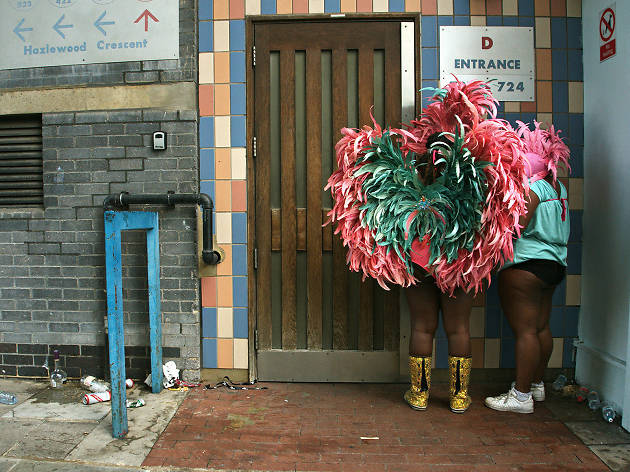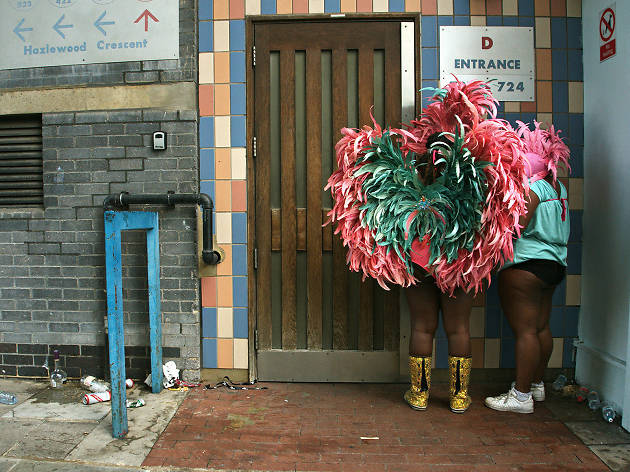 © Becky Frances
Shake a tail feather, 2016
'And London is full of characters that are waiting to share their stories – and people who are less happy when you catch them doing something they shouldn't be! It's a fantastic city full of colour and diversity and I hope I'm shooting it for a long time yet.'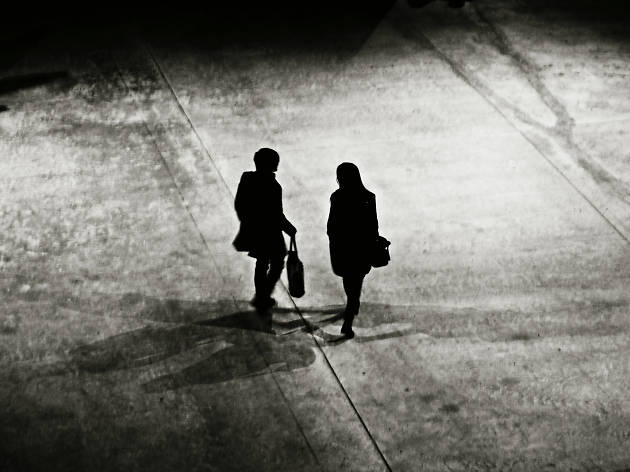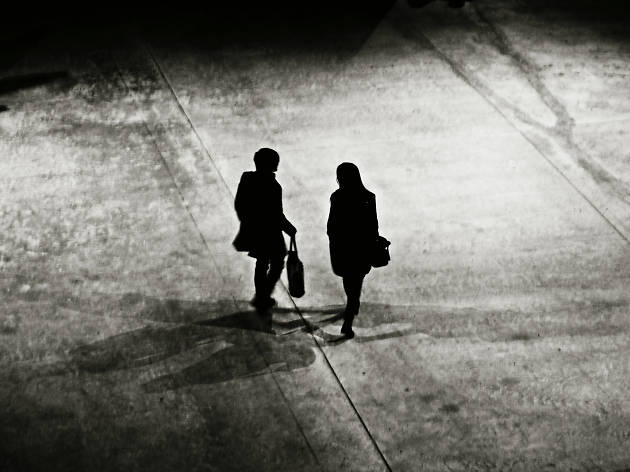 © Becky Frances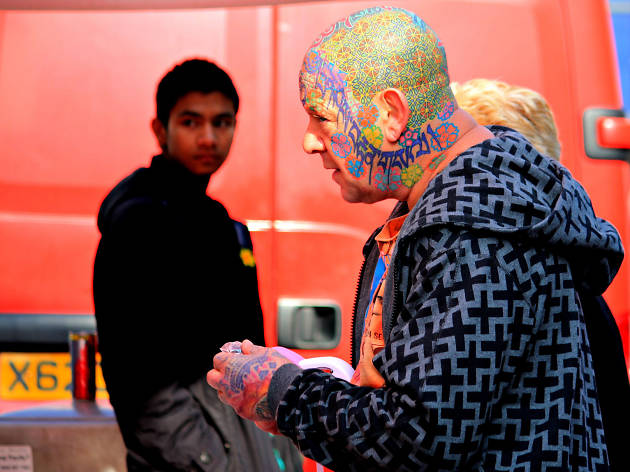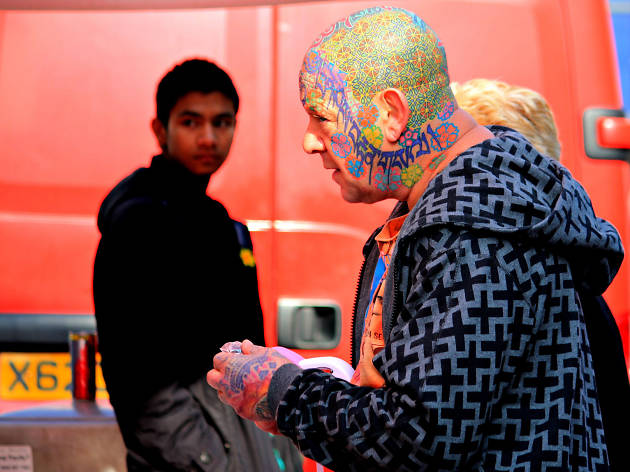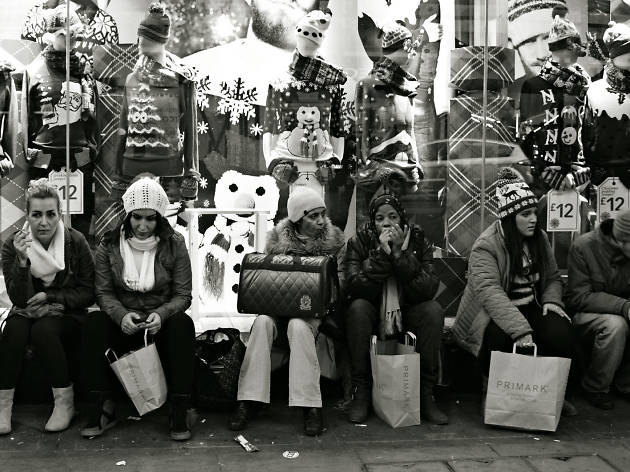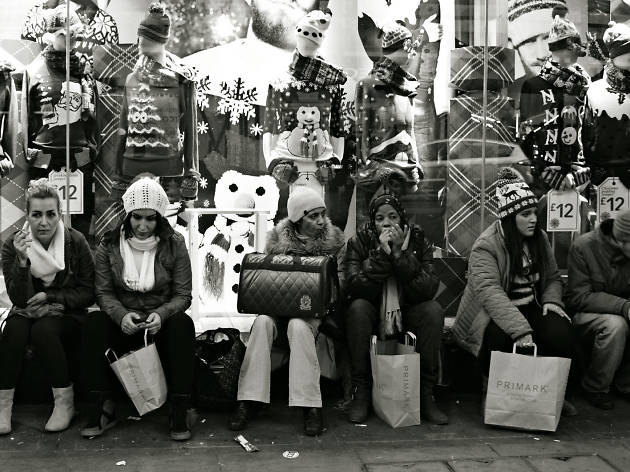 © Becky Frances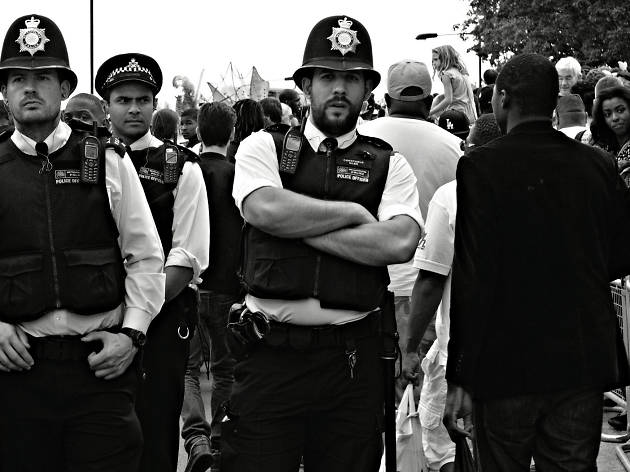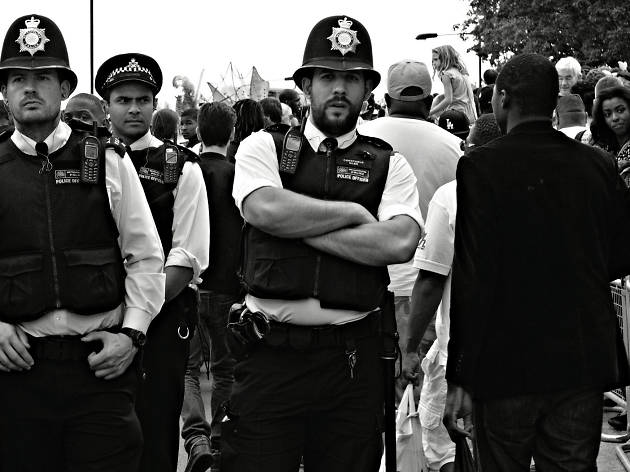 © Becky Frances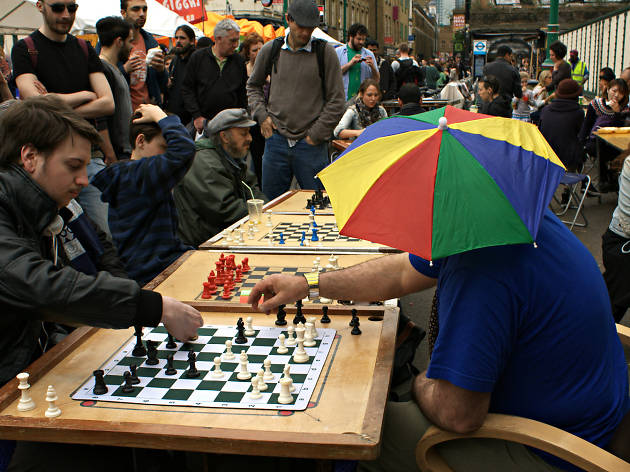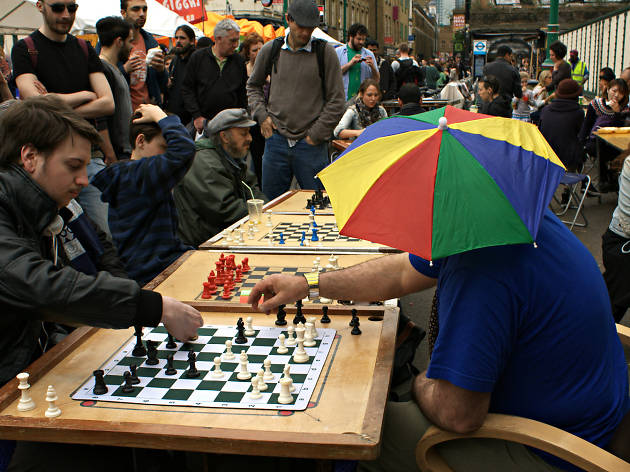 © Becky Frances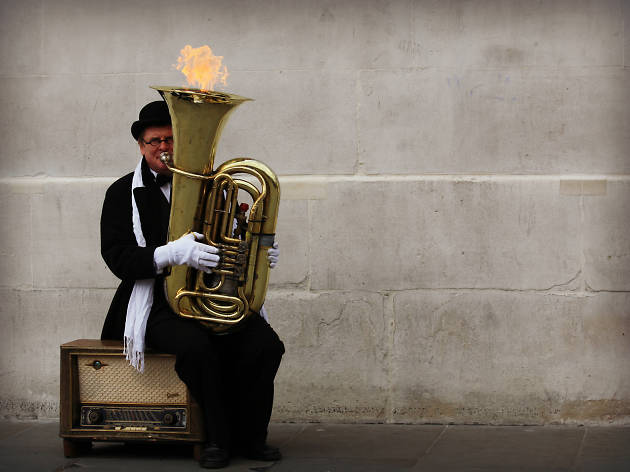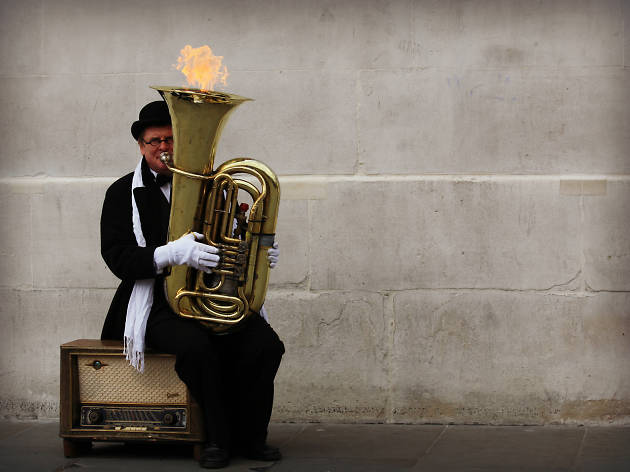 © Becky Frances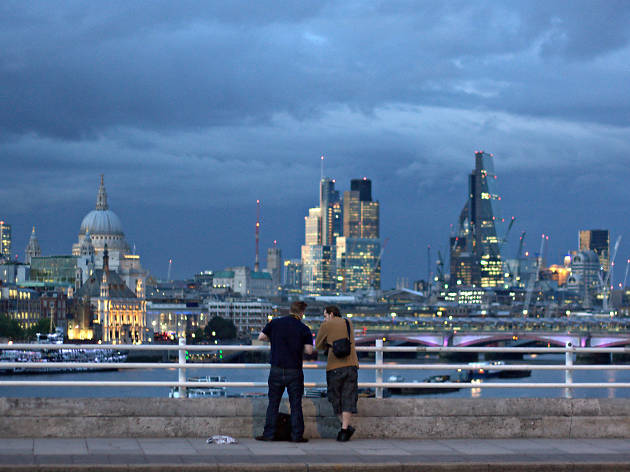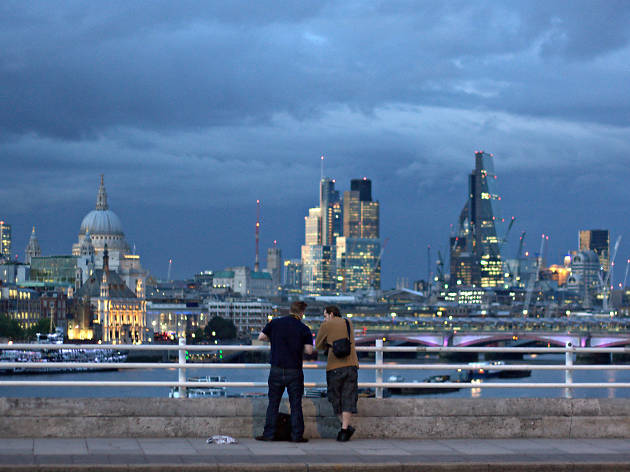 © Becky Frances
City views blow away the blues, 2016
More photos
How do you sum up a city that changes its look as often as its underwear and always has plenty to say? It sounds impossible, but that's the challenge we set ourselves when we decided to draw up a definitive list of the best photographs ever taken of the capital. In making our selection we had help. We couldn't do it all by ourselves, obviously. So we enlisted people like Wolfgang Tillmans, Juergen Teller, Nick Waplington, Dorothy Bohm and Eamonn McCabe. Those are just some of the names among the world-famous photographers who shaped our selection. We also picked the brains of the top London photography brass at museums including the Tate, V&A, Museum of London and Imperial War Museum. So it's not just our taste, it's their taste too. The result: a celebration of London's architecture, its icons and its geography, but also of us: Londoners at work, at play, protesting, rising to a challenge and always ready for our close-up. With thanks to: Dorothy Bohm, Michael Hoppen, Charlie Phillips, Dennis Morris, David Chandler, Helen Trompeteler, Tina Barney, Bruce Gilden, David Campany, Nick Waplington, Wolfgang Tillmans, Rob Greig, Simon Baker, Eamonn McCabe, Jim Dow, Alona Pardo, Martin Barnes, Brett Rogers, Juergen Teller, Fariba Farshad, Michael Benson, Anna Sparham, Hilary Roberts, By Gabriel Coxhead, Matt Breen, Phoebe Trimingham and Martin Coomer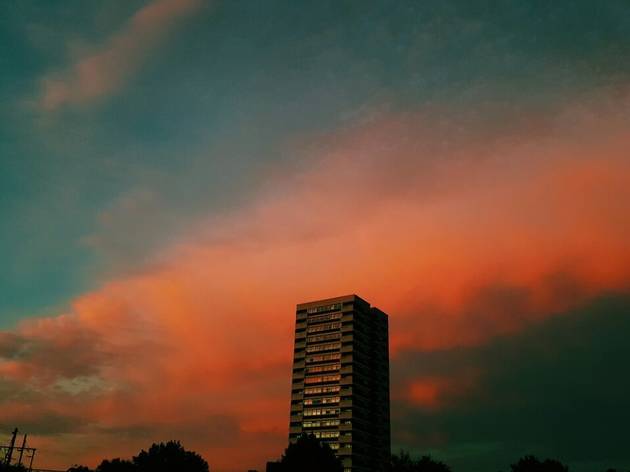 They say red sky at night, shepherd's delight... or is it sailor's?! We're not sure. Either way red sky at night equals dramatic photos of London. Have a gander at the pictures above, courtesy of our Flickr community, to see what we mean!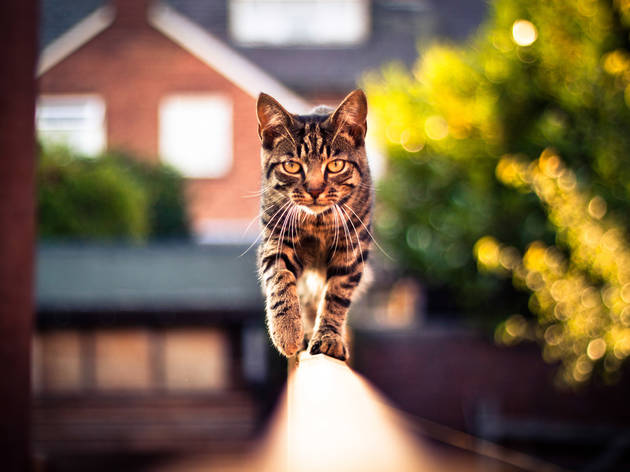 ZSL's Animal Photography Prize exhibition is now open at London Zoo. To celebrate (in true Time Out Takeover style) we asked you to share your photos of London's animals both wild and domestic. Nearly 1,000 people took us up on the challenge.Above, check out the winners and the rest of our favourites.
Intrepid Londoner Paul Talling has been exploring the city's run-down buildings for twelve years now and sharing his findings on his website, Derelict London. Here are 21 highlights from the hundreds of amazing photos and stories he's gathered. Some of the buildings have now been demolished, redeveloped or even restored, but their pasts are just as interesting than their presents. Paul Talling runs regular walking tours which include visits to some of the venues on the website. Visit Derelict London for details and to book.
Show more