Heads up! We're working hard to be accurate – but these are unusual times, so please always check before heading out.
19 things you didn't know about Pride
Stats and trivia about London's day of inclusivity and fabulousness
Pride is back, with the annual Pride parade set to turn the West End's streets into a colourful cocophony of rainbow flags and bearded ladies on Saturday June 28. Whether you're joining the party or not, flick through the pics below for a big old dose of trivia about the LGBT community's big day out.
RECOMMENDED: The dos and don't of Pride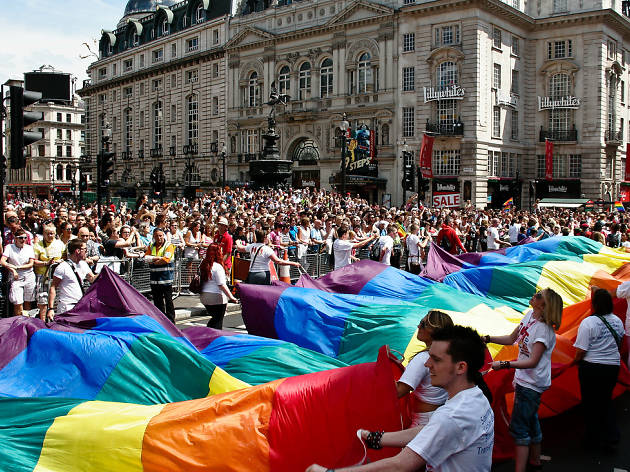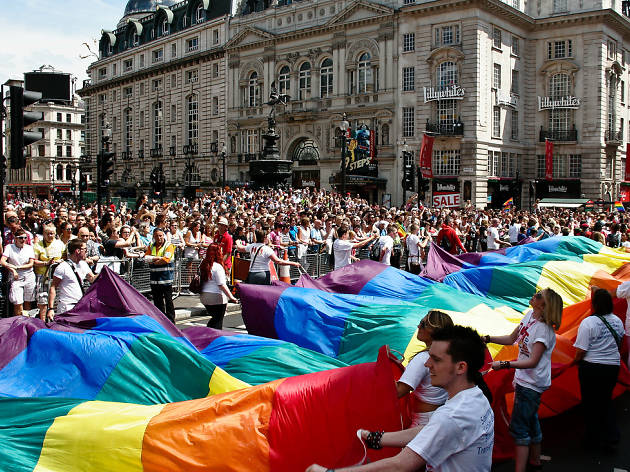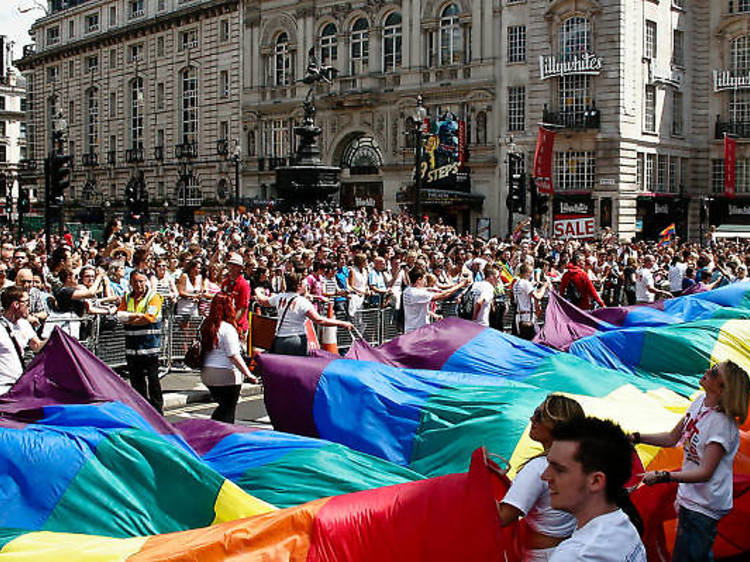 180
The number of community groups, dancers and performers who'll join forces at the famous parade on June 27, starting at 1pm on Baker Street before sashaying to Whitehall, via Oxford Street and Piccadilly Circus.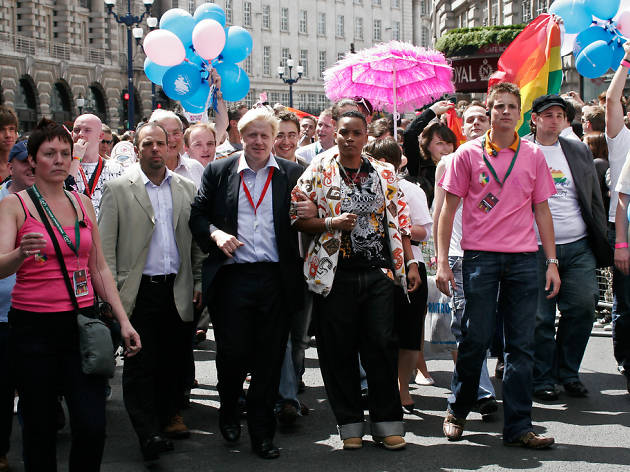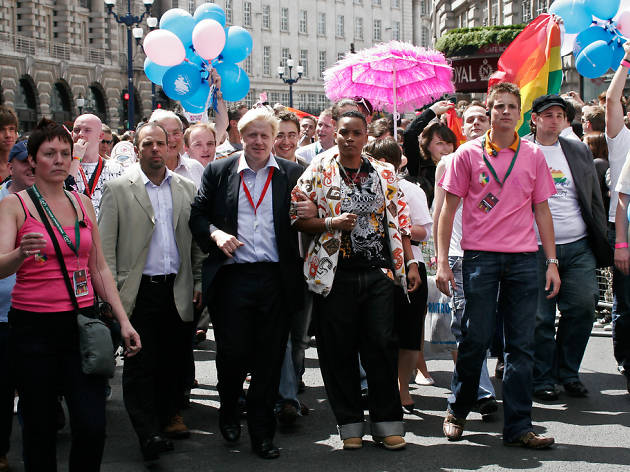 Flickr: Colm Howard-Lloyd
1,000
The number of volunteers expected to pitch in this year. Amazingly, every single member of the team, including all directors and trustees, are unpaid.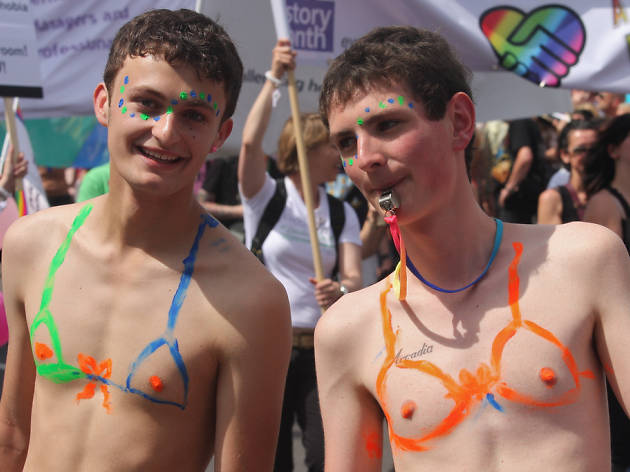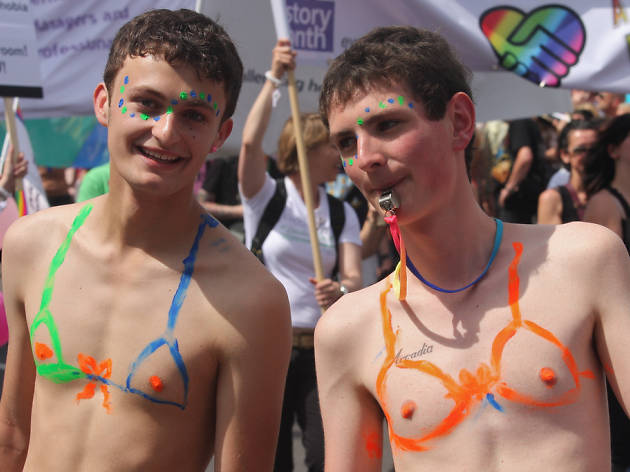 Flickr: Ian Robertson
6'3"
The minimum height punters can be to get free entry at Tall Pride Agenda's after party on July 27 at Dalston Superstore (after 10pm, £5 for regular people). One situation where size does, indeed, matter.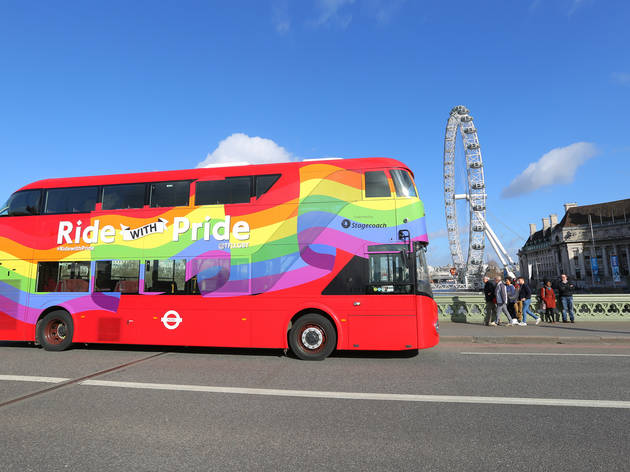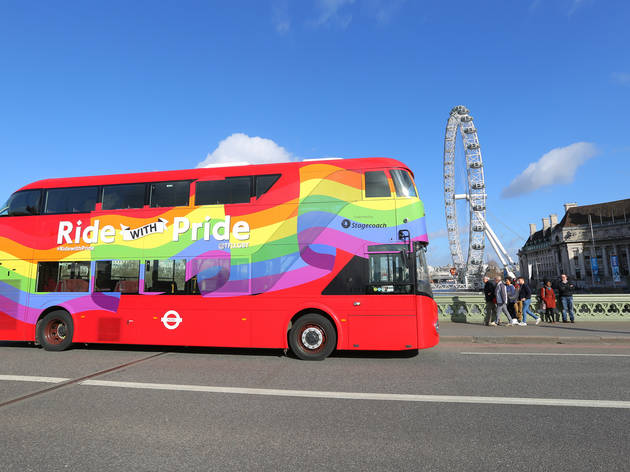 8
The route number of the shiny new Routemaster bus that's been given a rainbow makeover to celebrate Pride in London 2015. The No 8 runs from Bow Church to Tottenham Court Road, and will remain in operation all year.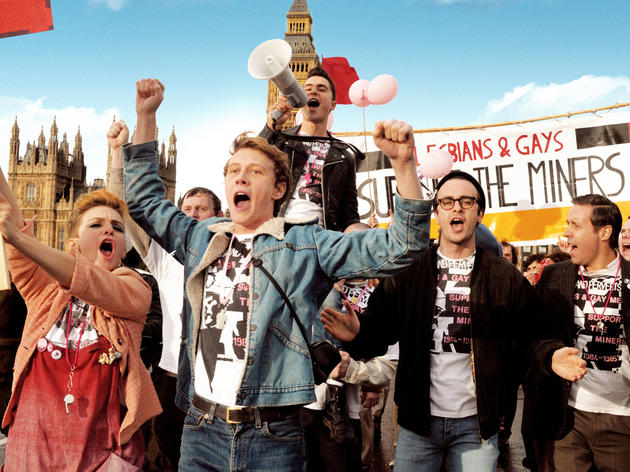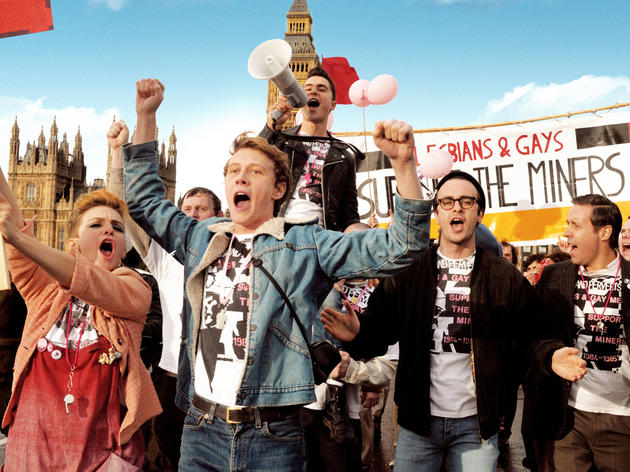 £3,564
The amount raised by a Kickstarter campaign to bring Tredegar Brass Band (celebrated in the hit movie 'Pride') from the valleys of South Wales to London this summer for the thirtieth anniversary of their historic march alongside their lesbian and gay allies. Keep an eye out for all those horny Welshmen.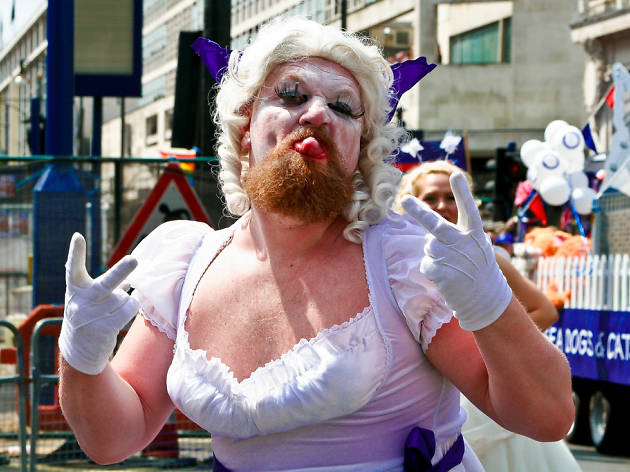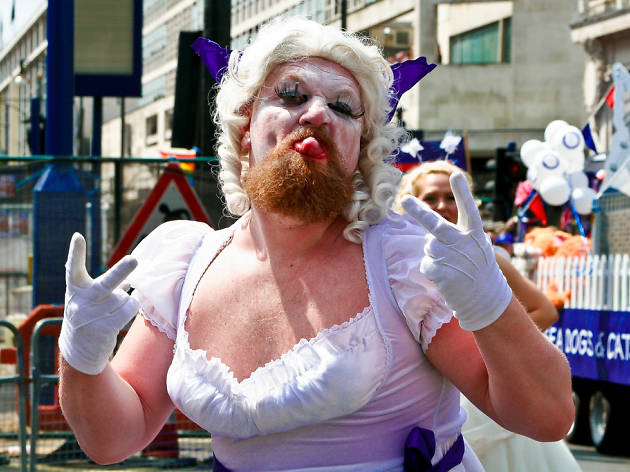 Flickr: Colm Howard-Lloyd
2,400
The rough numebr of people who have signed an online petition to exclude UKIP from attending the march. Calling UKIP 'inherently homophobic, transphobic, xenophobic, racist and misogynistic', the campaign has cited Nigel Farage's comments on HIV treatment, the party's opposition to same-sex marriage and other 'controversial views', though Boris Johnson is seeking to overturn the ban.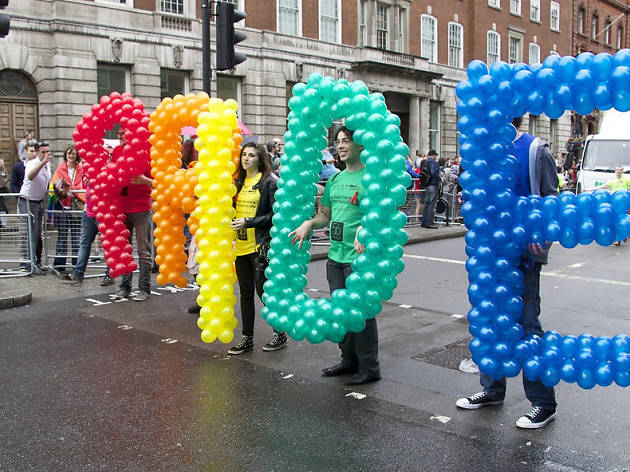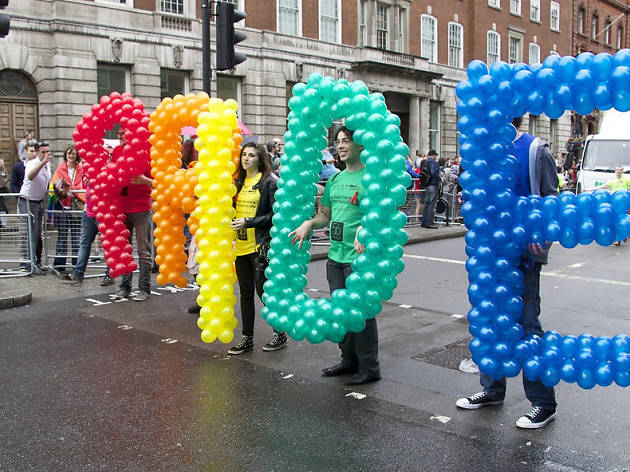 Flickr: bjpcorp
750,000
The total number of people who came out to celebrate the parade and festival in 2014.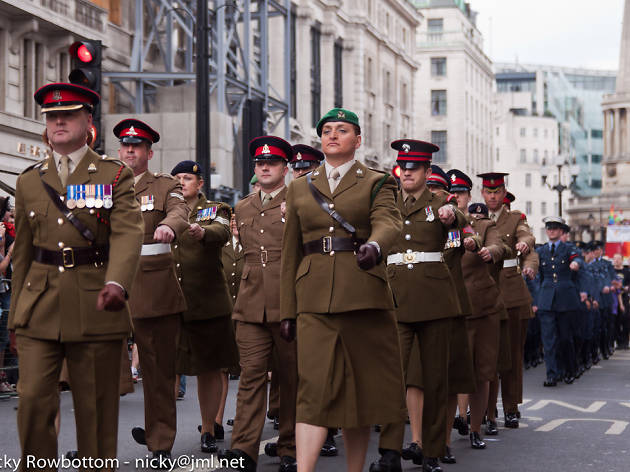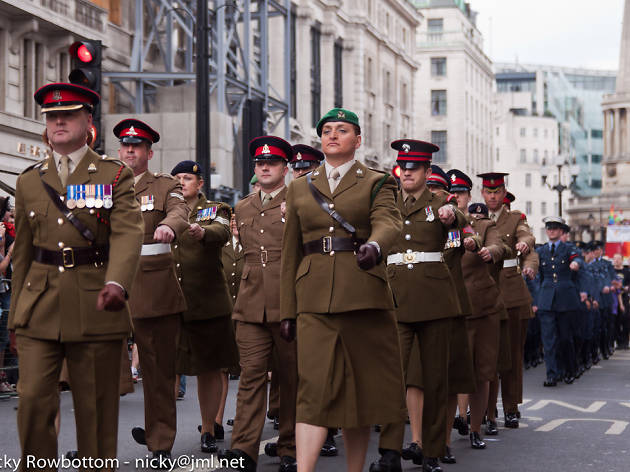 Flickr: Nichole Rowbottom
130
The number of LGBT personnel from all three services (Army, Navy and Air Force), plus serving heterosexual 'LGBT Allies', who marched together at Pride 2014. And my, they sure looked good in uniform.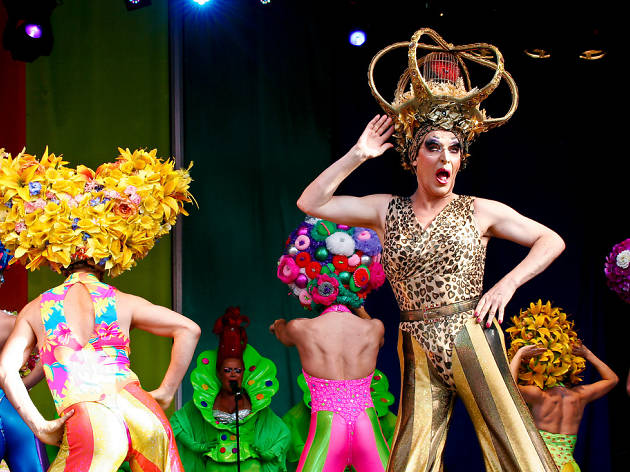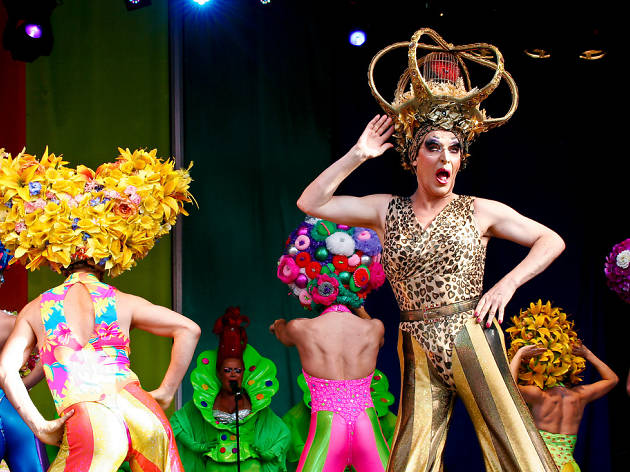 Flickr: Colm Howard-Lloyd
1,098
The number of people (so far) who have signed a petition launched at last year's Pride to erect a blue plaque outside Elizabeth Taylor's old Hampstead Garden Suburb home. On-off husband Richard Burton already boasts one, which probably annoys ghost-Liz no end.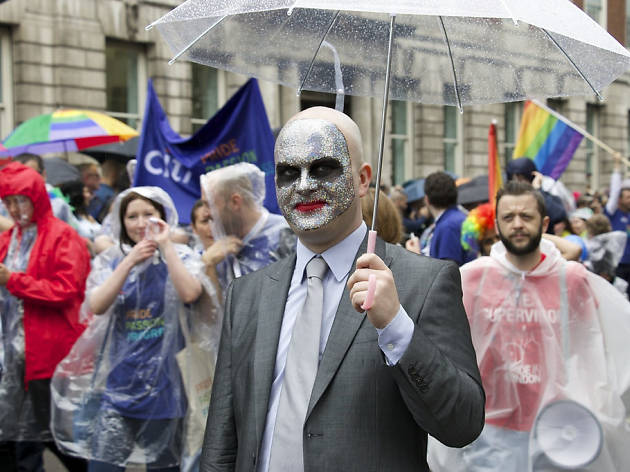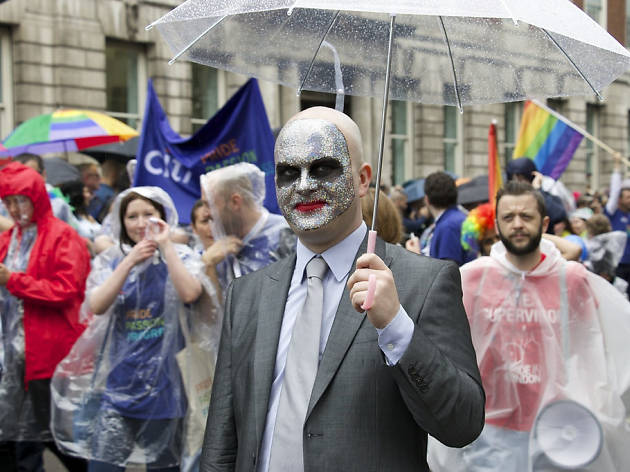 Flickr: bjpcorp
30,000
The number of people who lined the streets watching the girls, boys (and all that's in between) go by during at last year's parade.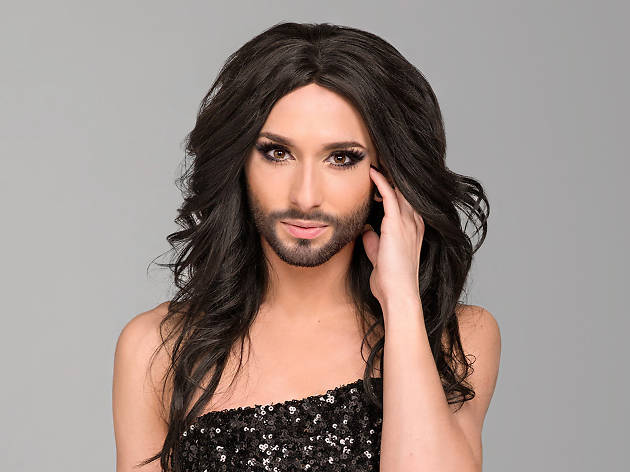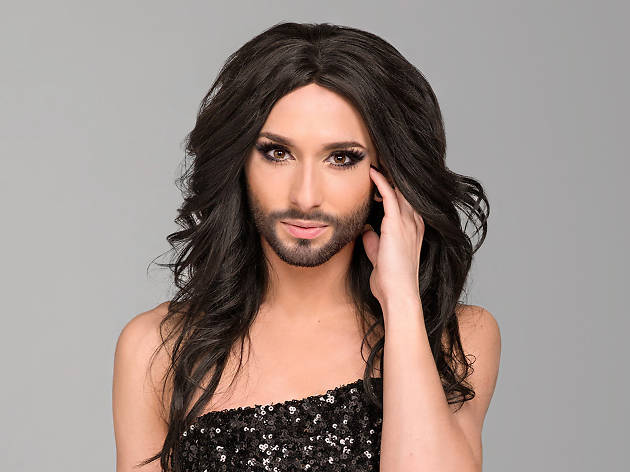 © Thomas Ramstorfer
10,000
The number of people who stood in a rainy Trafalgar Square to watch beardy vamp (and Eurovision champ) Conchita Wurst perform at last year's Pride.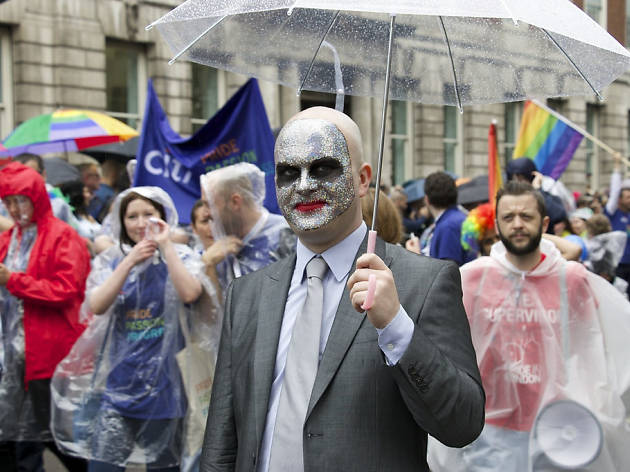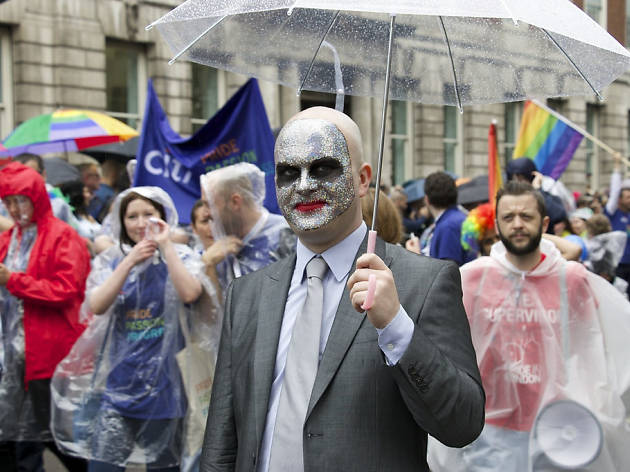 Flickr: bjpcorp
6
The percentage of the population of the UK thought to be gay, lesbian or bisexual. According to YouGov, the average Brit knows 3.1 lesbians and 5.5 gay men. In London the average is higher; we know 8.5 gay men, though interestingly we (report) knowing roughly the same number of lesbians as our provincial chums.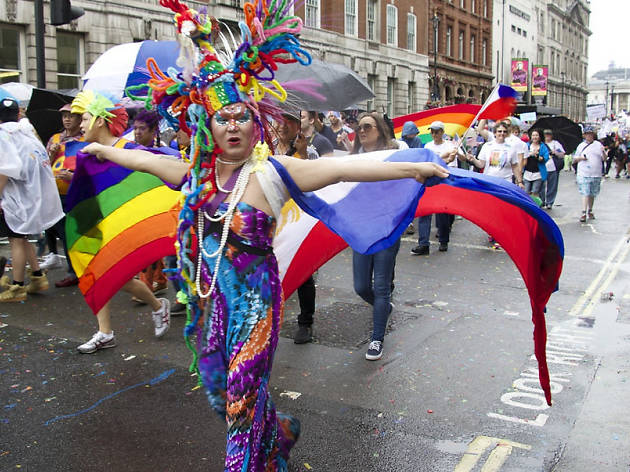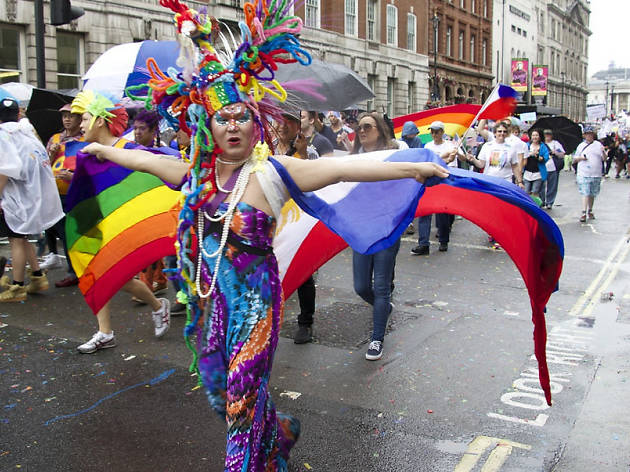 Flickr: bjpcorp
150
The number of men who tramped across Highbury Fields in November 1970 as part of the first formal gay-rights march in England. The UK Gay Liberation Front, formed that year, marked the occasion with some mighty fine words: 'These days mean something special for every lesbian and homosexual – they mark the first time that gays took to the streets, angry, proud, joyous – tearing down the prisons in which sexist society has chained us'.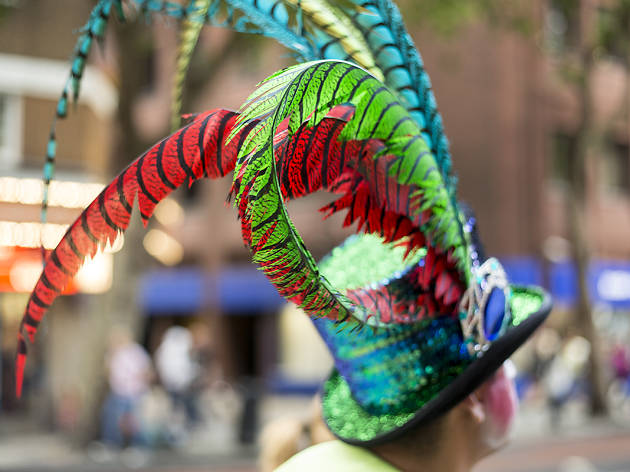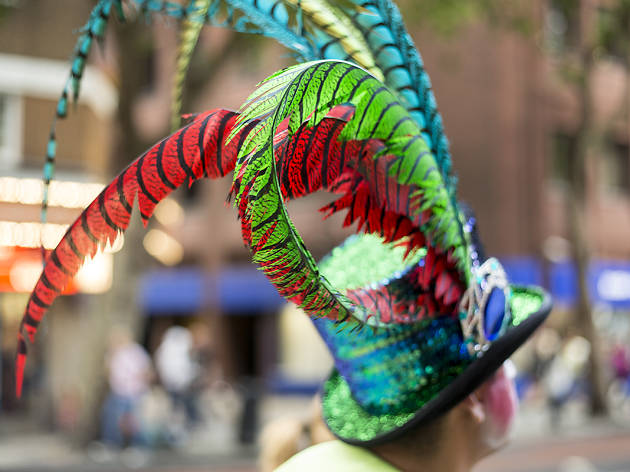 Flickr: Michael Goldrei
700
The number of people who participated in London's first official 'Gay Pride' march on July 1, 1972. The date was chosen for being the closest Saturday to the anniversary of the 1969 'Stonewall' riots in Manhattan, where gay activists violently rose up following years of persecution at the hands of US cops.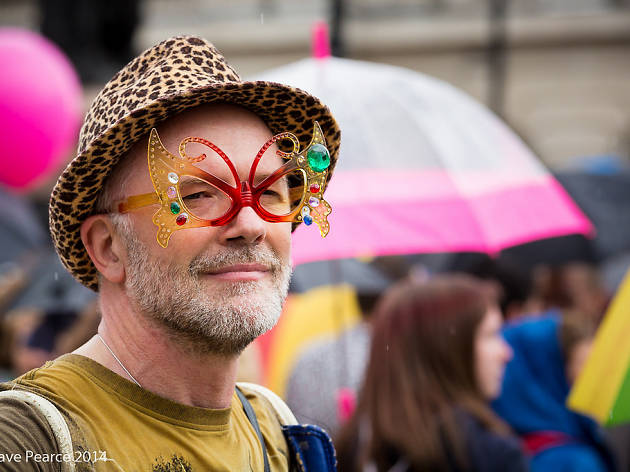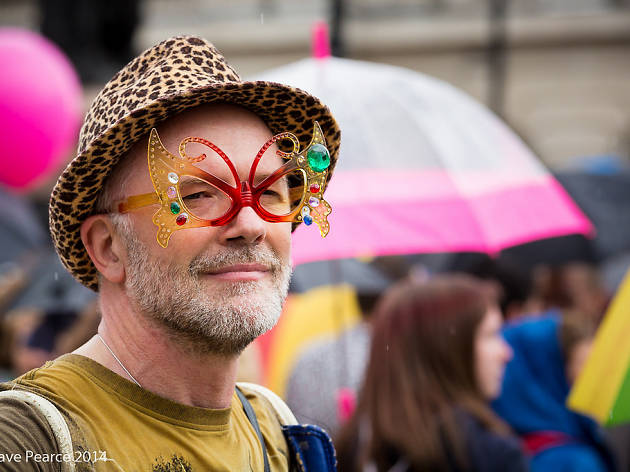 Flickr: Dave Pearce
43
The number of years since the excellent 'London Friend' organisation was established. Fielding countless telephone calls and hundreds of letters, they were a beacon of hope for 'in' gays who had nobody to turn to during the far less tolerant 1970s and '80s. Still going strong (though now more active online) they'll be proudly marching in this year's parade.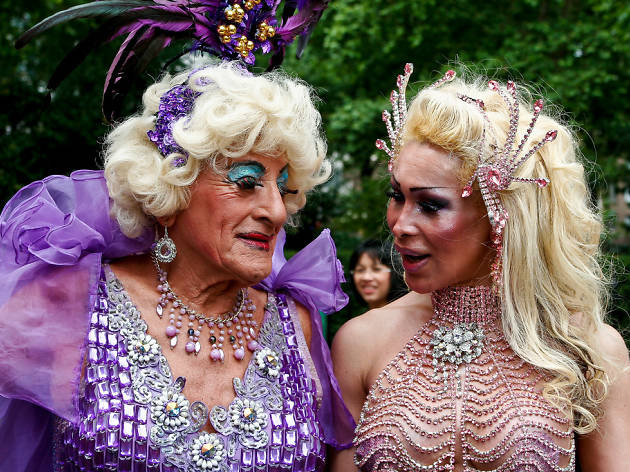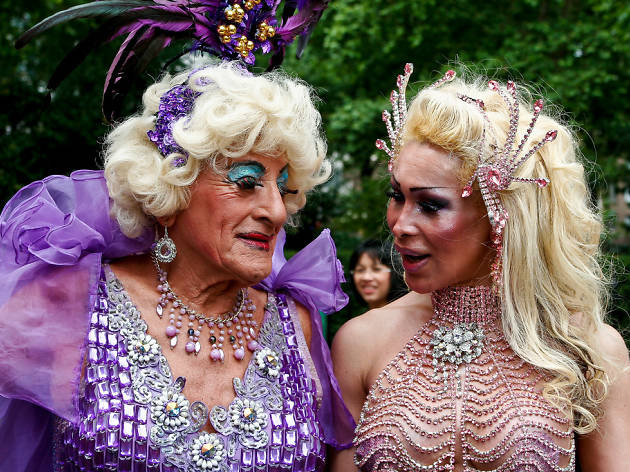 Flickr: Colm Howard-Lloyd
28
The legal section number of the controversial piece of Thatcher Government legislation that forbade local authorities from promoting homosexual lifestyles. The scheme backfired, galvanising the Pride movement and causing attendance at Pride in London to rise from just a few hundred in the late '70s to some 30,000 in 1988.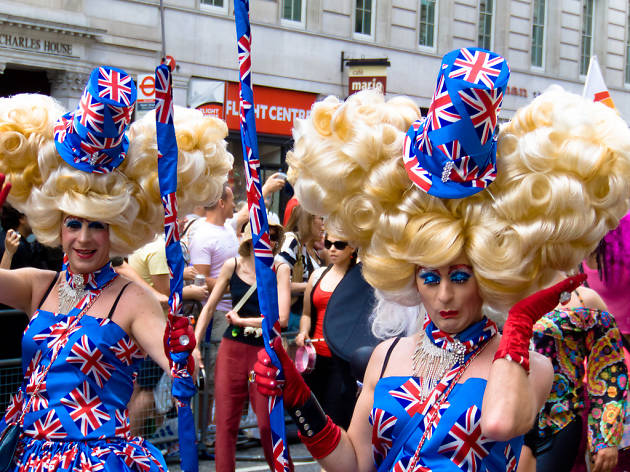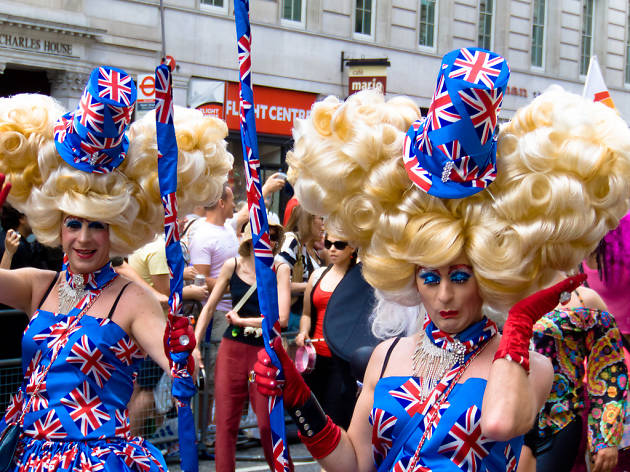 Flickr: John Shepherd
30
The number of years since Baltimore drag queen 'Divine' took to a boat on the Thames during Pride weekend to sing songs and hurl sass at the Houses of Parliament, following their inadequate response to the AIDS epidemic.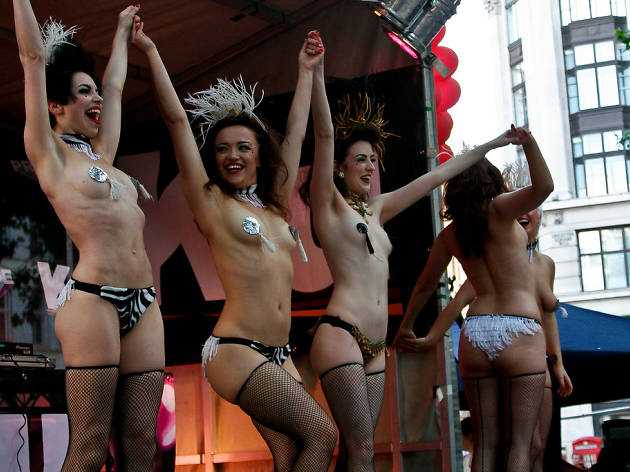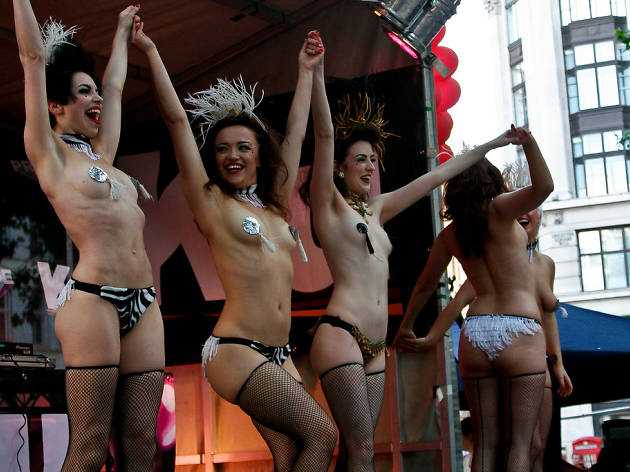 Flickr: Colm Howard-Lloyd
4
The number of years (1986-1990) during which London hosted a much smaller 'Winter Pride' festival. Attendees wistfully recall nude bathing en masse at the University of London Student Union swimming pool. Though we can only speculate, some may well have violated the 'no petting' rule.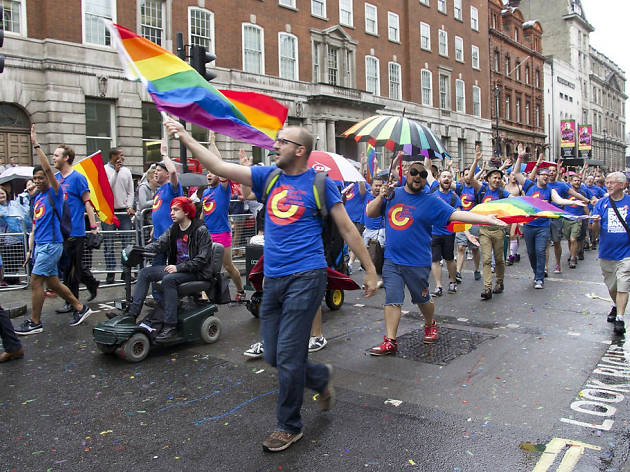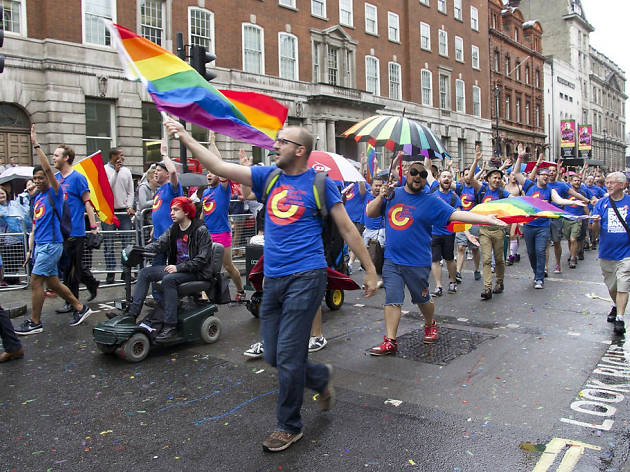 Flickr: bjpcorp
100
The number of people who marched in a one-off 'pop up' pride in Bromley on July 30, 2005 to object to the council's refusal to recognise civil partnerships. And, brilliantly, they pulled it off, forcing Bromley to eventually back down. Right on.
Read more about Pride
Flying the rainbow flag this weekend? Here are our top picks for post-parade partying