Heads up! We're working hard to be accurate – but these are unusual times, so please always check before heading out.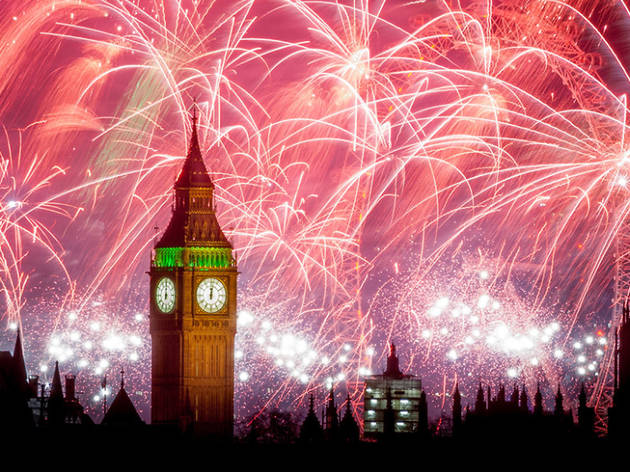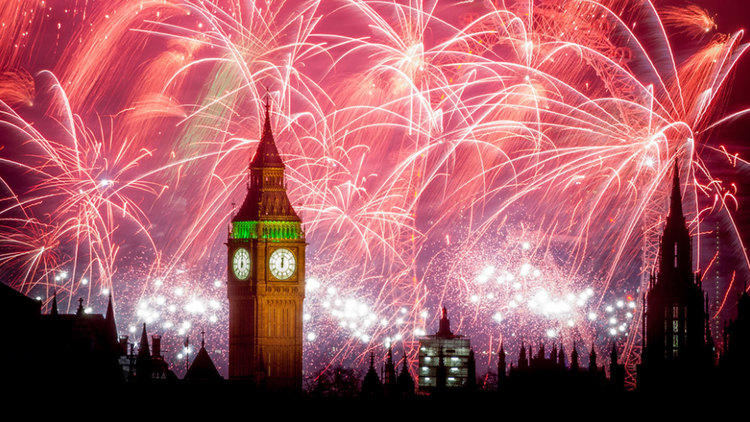 1/42
London ushered in 2014 with the annual fireworks show.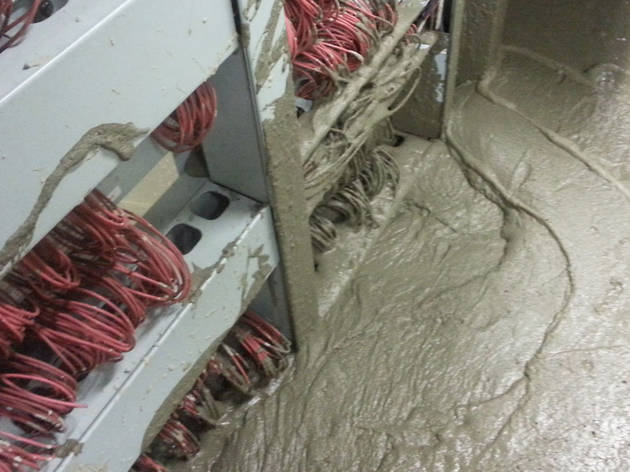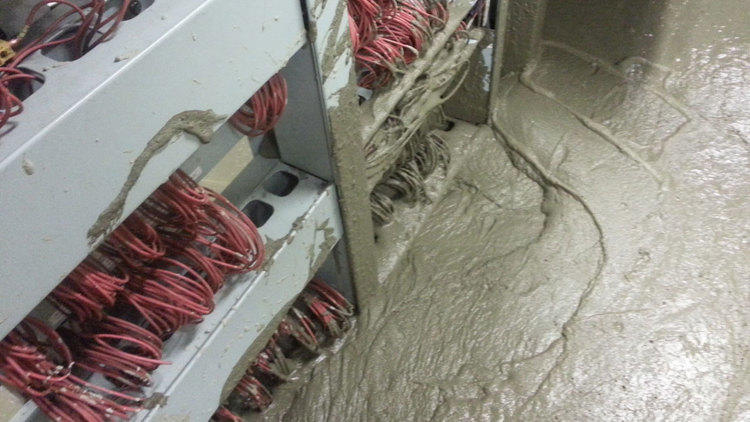 2/42
We thought these photos showing the Victoria line signal control room flooded with concrete were a hoax when they were first released on January 28. The accident caused travel chaos.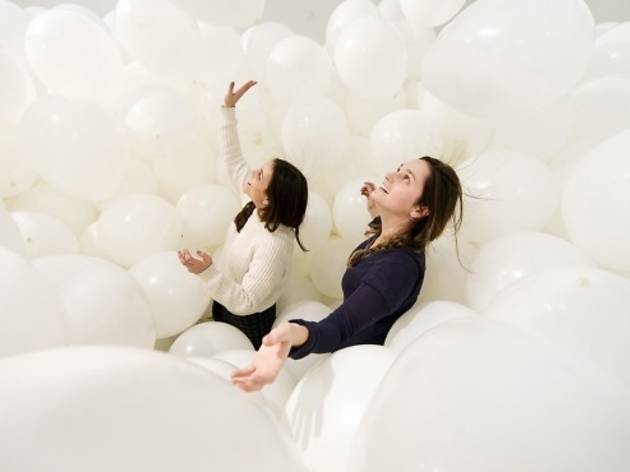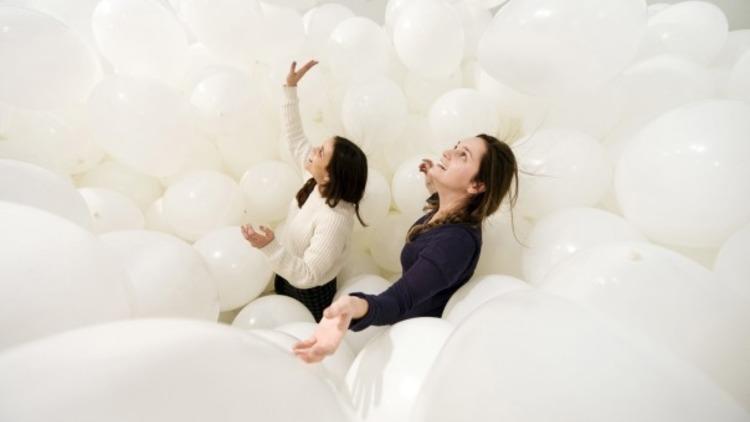 3/42
Martin Creed's 'What's The Point Of It?' opened at the end of January and was the talk of Instagram until it closed in May. That balloon room was so much fun.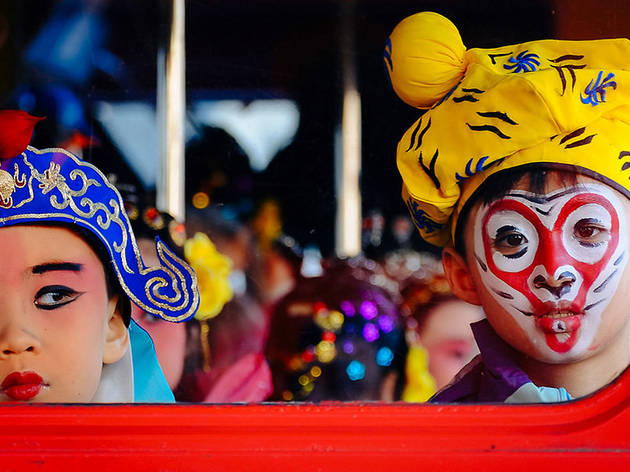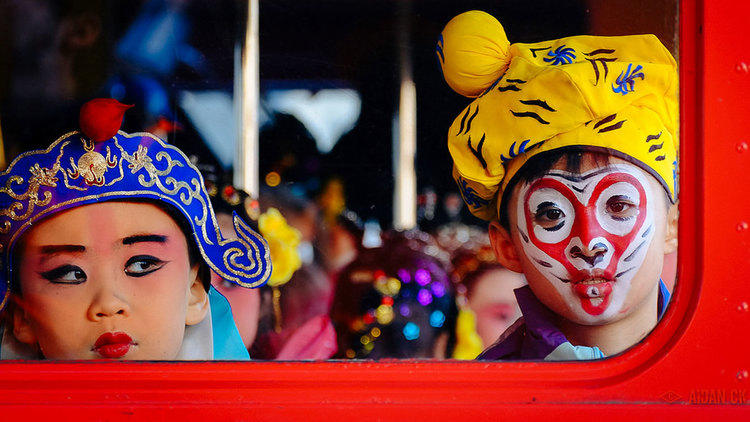 4/42
On February 2, Londoners paraded from Charing Cross Road through Chinatown to celebrate the arrival of the Year of the Horse.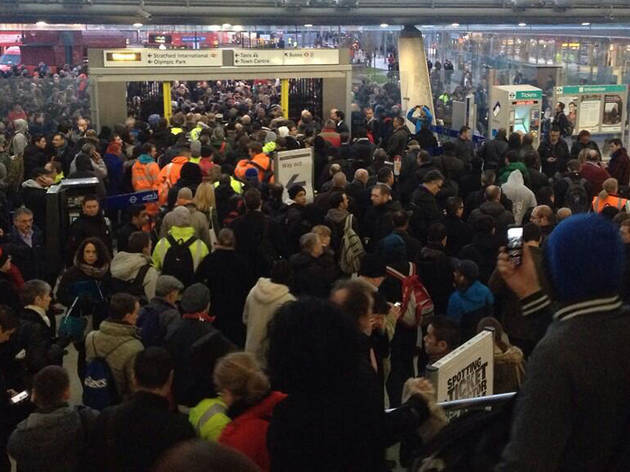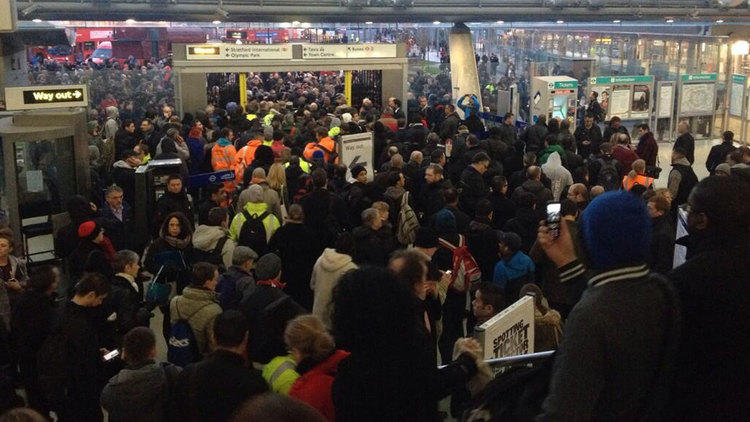 5/42
A 48-hour tube strike led to serious overcrowding in stations at the start of February. The strike was called over the loss of nearly 1,000 jobs.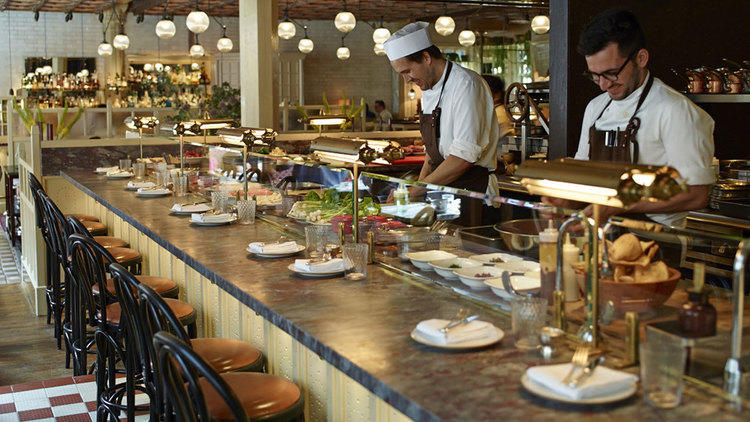 6/42
Chiltern Firehouse opened in February and quickly became a celebrity hotspot (and second home for Lindsay Lohan). It went on to top our 2014 Best Restaurants list.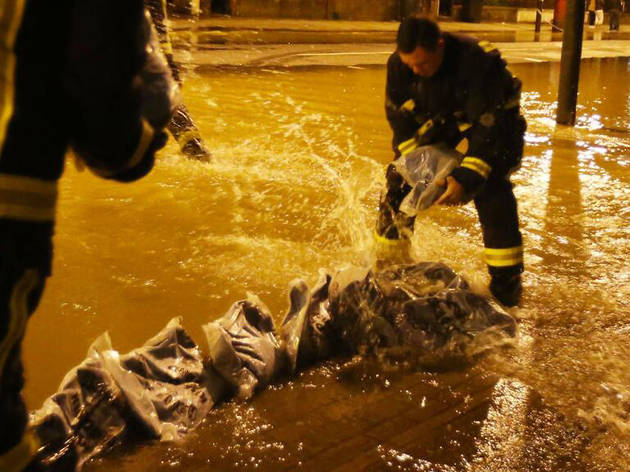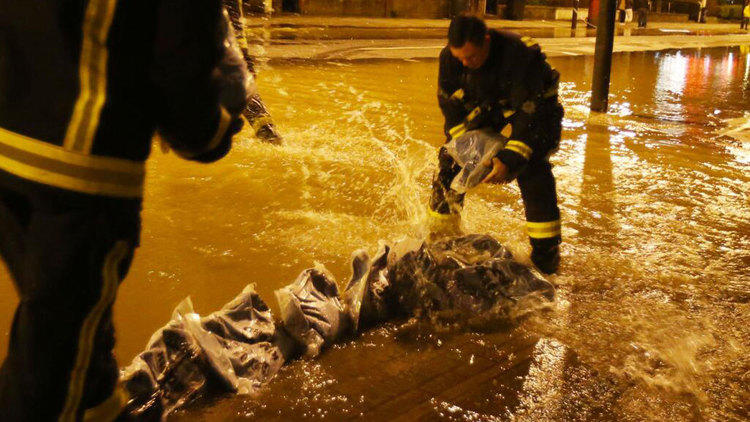 7/42
There were fears of a 'poonami' in February after Kennington was flooded with brown liquid. Turns out it was just the result of water from a burst main pipe mixing with mud.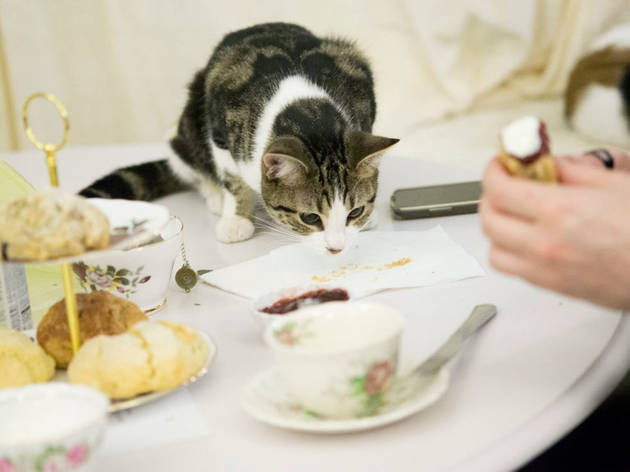 8/42
Lady Dinah's Cat Emporium opened its doors on March 1. Feline fans have been booking two-hour slots with the café's cats ever since.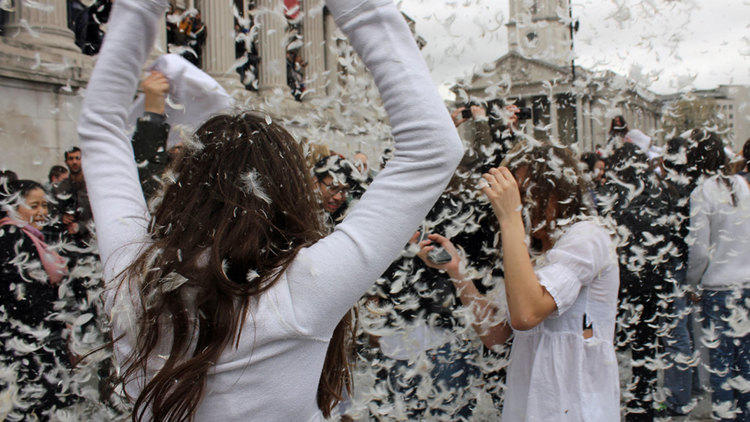 9/42
International Pillow Fight Day returned to London for the seventh time in April. A feathery flash mob went wild in Trafalgar Square.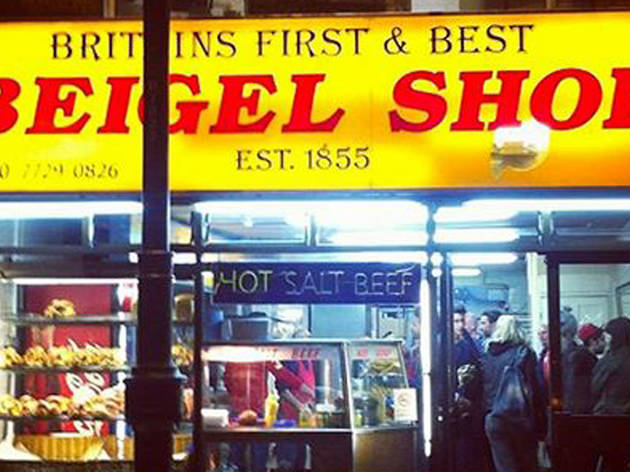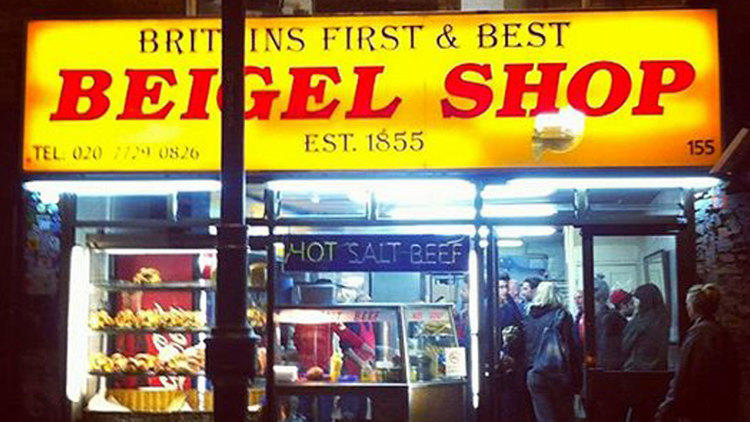 10/42
There was beigel confusion in May when the owners of Brick Lane's yellow Beigel Shop faced eviction. Thankfully, they were back in business just a week later.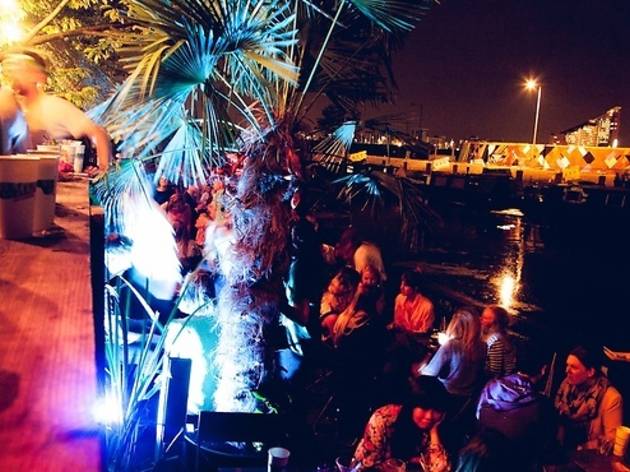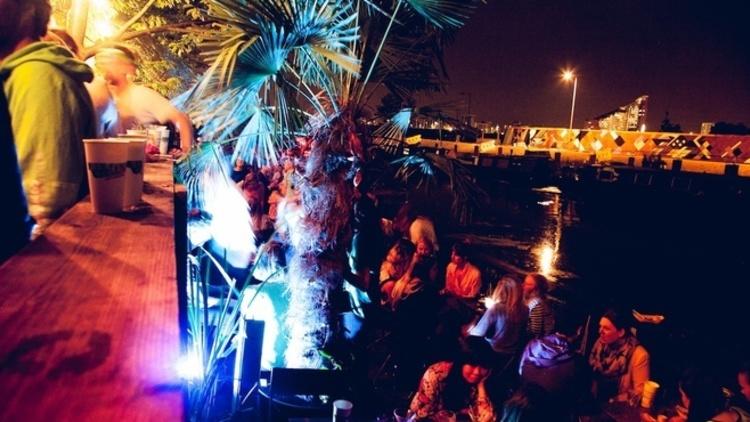 11/42
May saw the arrival of tropical-themed pop-up Flamingo Pier on a pontoon boat moored in Hackney Wick.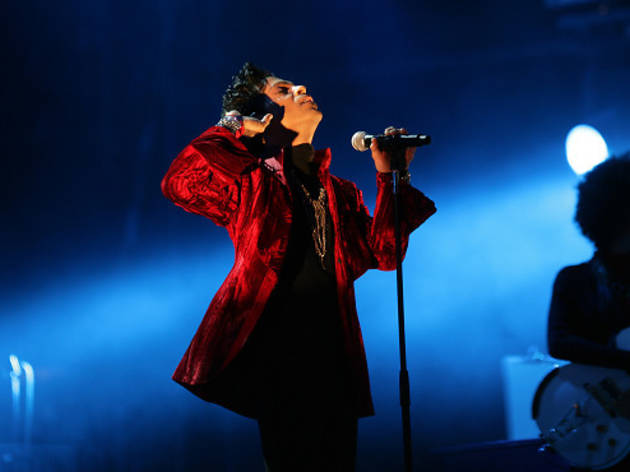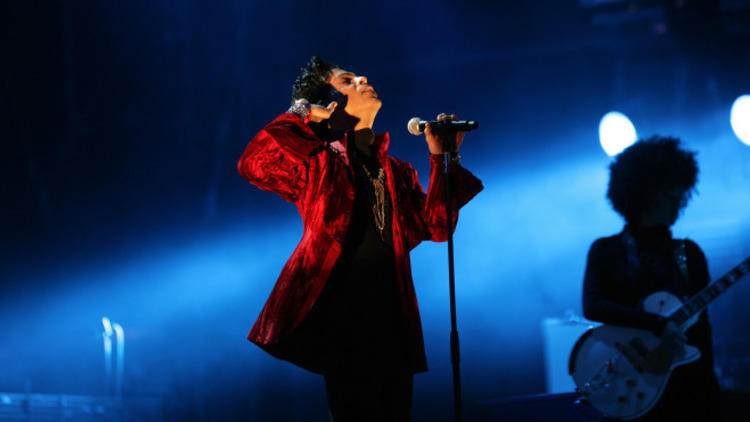 12/42
After starting his 'Hit and Run' tour with a gig at Lianne La Havas's house, Prince played a series of last minute shows at the Roundhouse in June.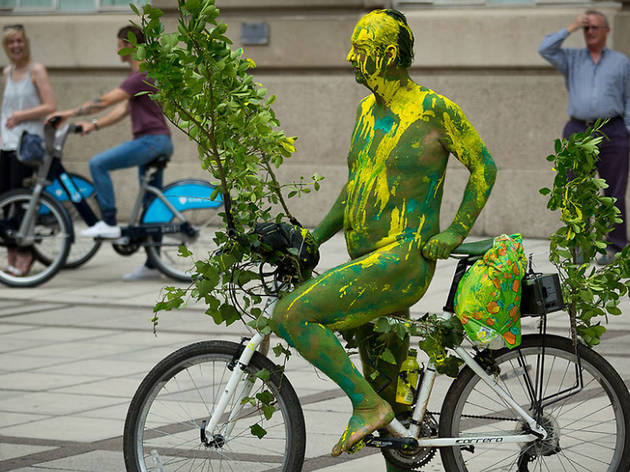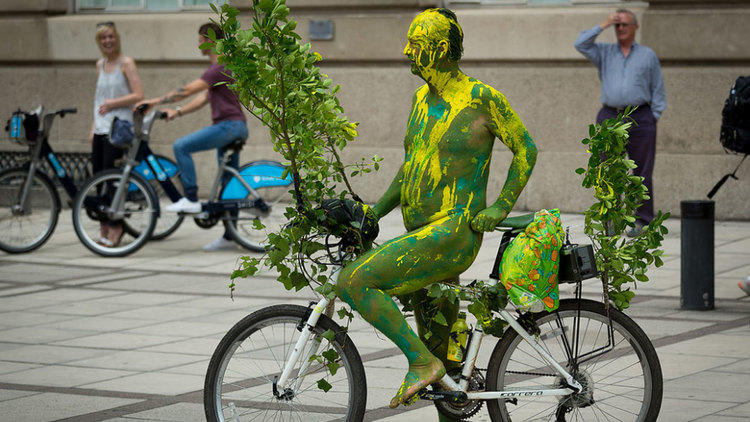 13/42
Around a thousand people gathered across London on June 14 to strip off and cycle around the city.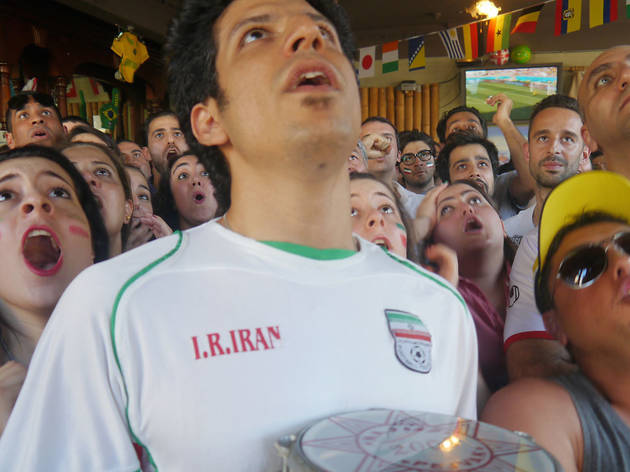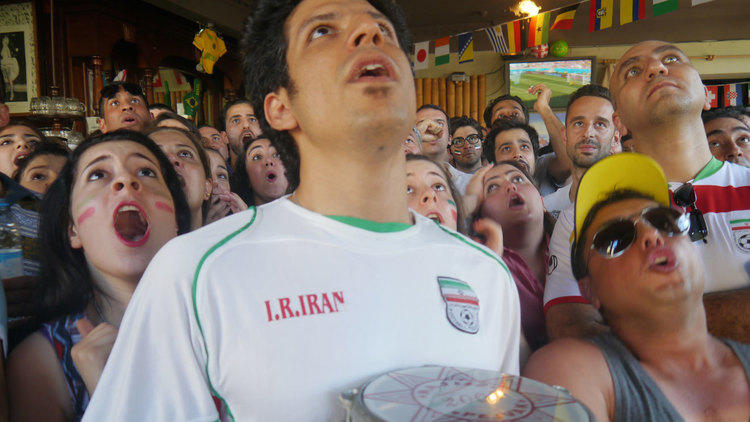 14/42
The 2014 Brazil World Cup kicked off on June 12. Londoners gathered in pubs and pop-ups across the city to watch Germany's road to victory (and England's early defeat).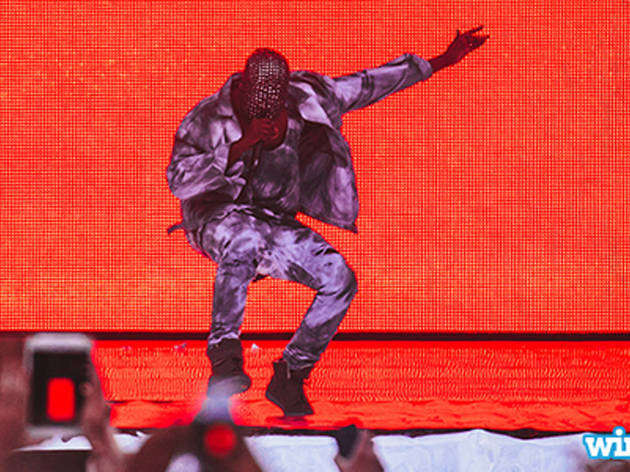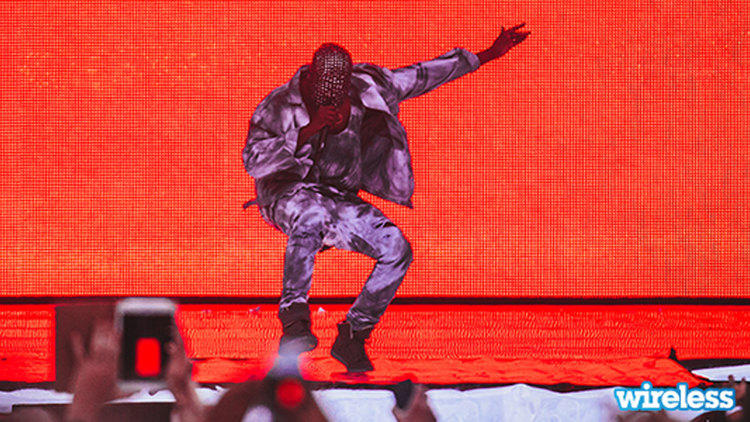 15/42
Kanye West got booed by some fans at Wireless Festival in Finsbury Park after stopping his headline set to give a 20 minute speech about celebrity, racism and the fashion industry.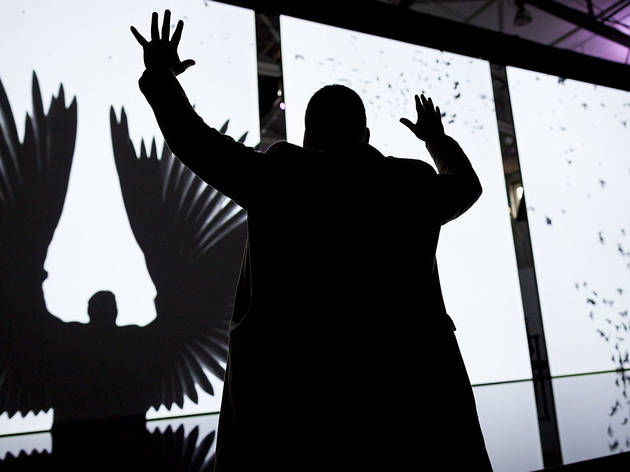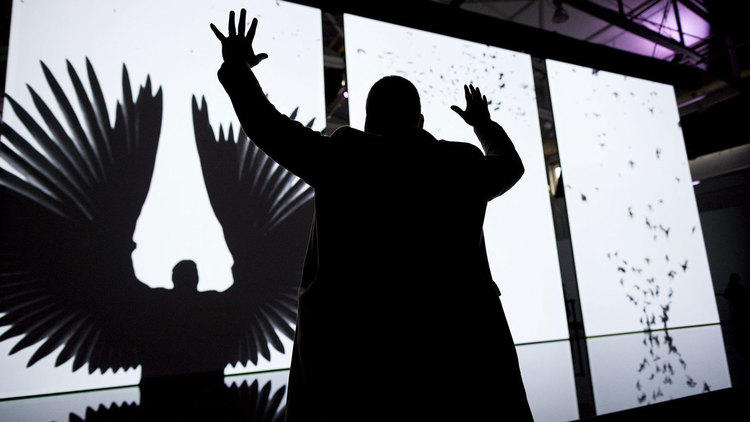 16/42
The Barbican's immersive exhibition 'Digital Revolution' brought together the work of digital artists, filmmakers, designers, musicians and game developers.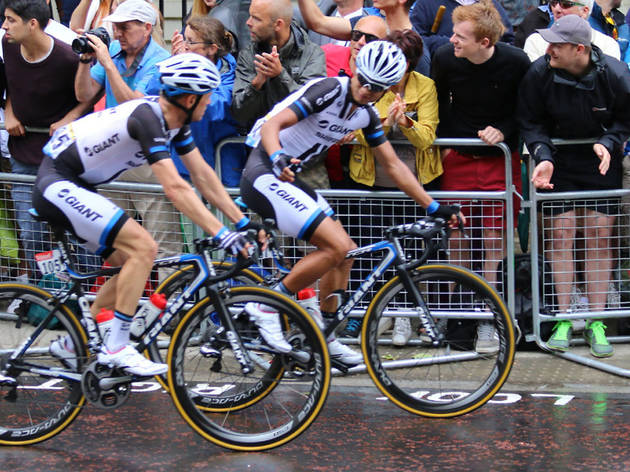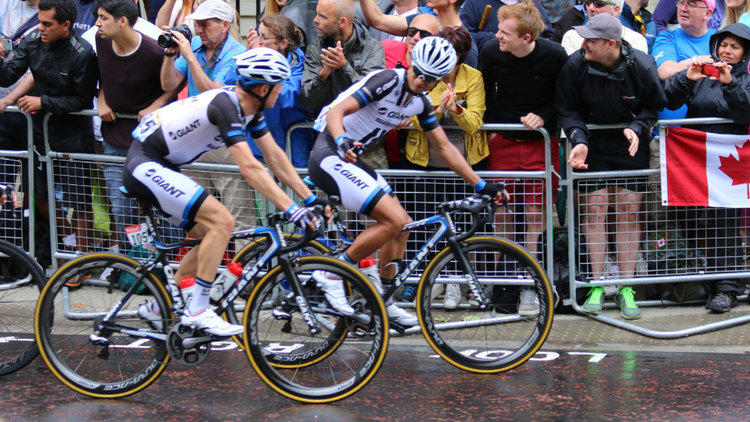 17/42
Crowds lined the Mall as the Tour de France cyclists powered through London on July 5.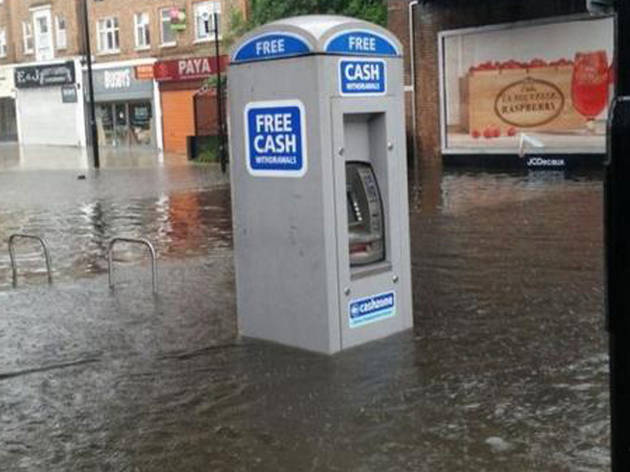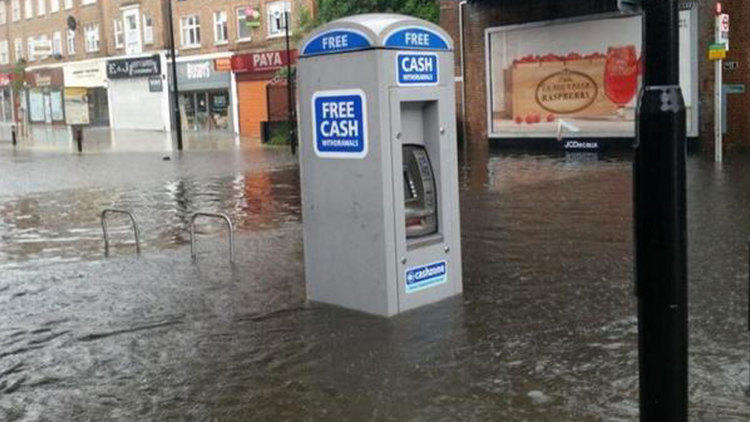 18/42
Travellers at Ruislip Manor Station had to wade through ankle-deep water to catch their train after a flash flood in west London in July.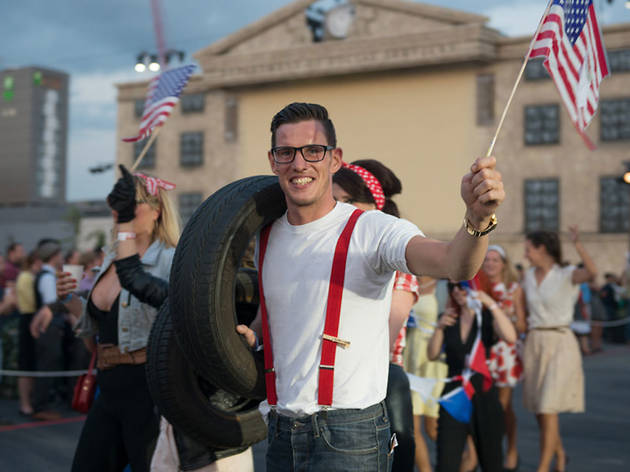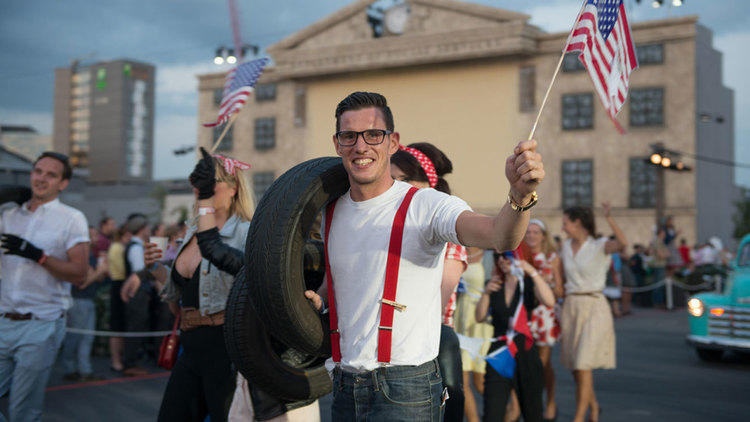 19/42
There was serious drama when Secret Cinema cancelled the first four nights of its 'Back To The Future' screenings in July, but all was forgiven when the immersive event finally kicked off and visitors found themselves in an entire American valley town.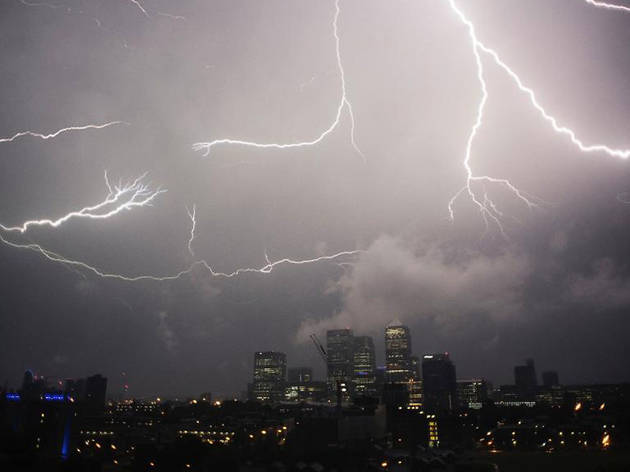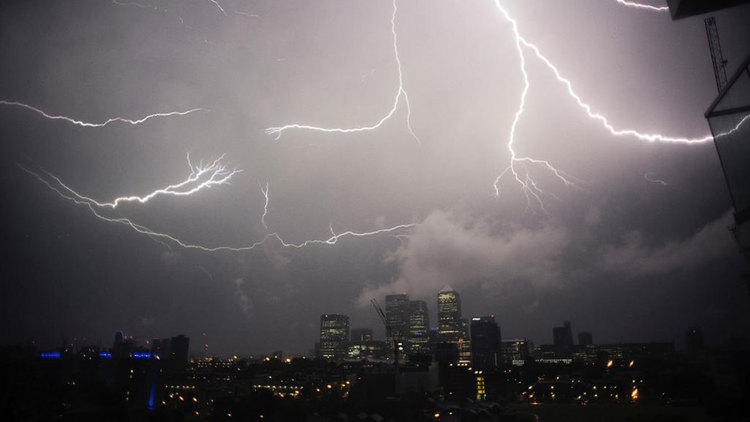 20/42
London's skies were lit up during dramatic thunderstorms in July and September.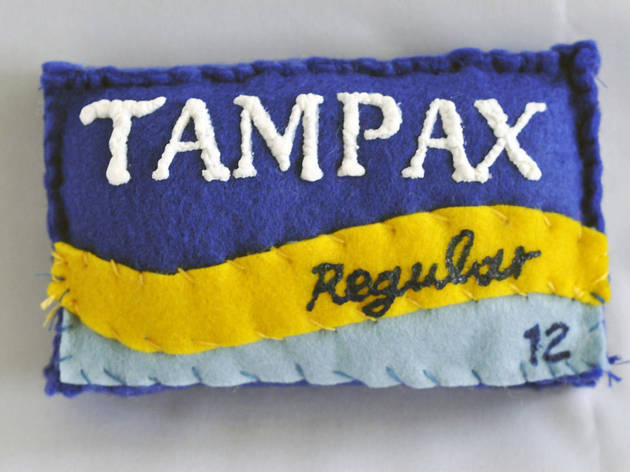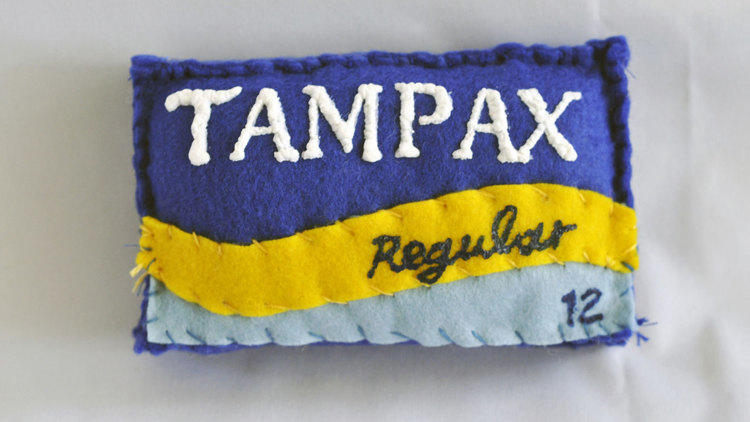 21/42
Thanks to a Kickstarter campaign, artist Lucy Sparrow opened a full-sized cornershop near Columbia Market stocked with only felt goods.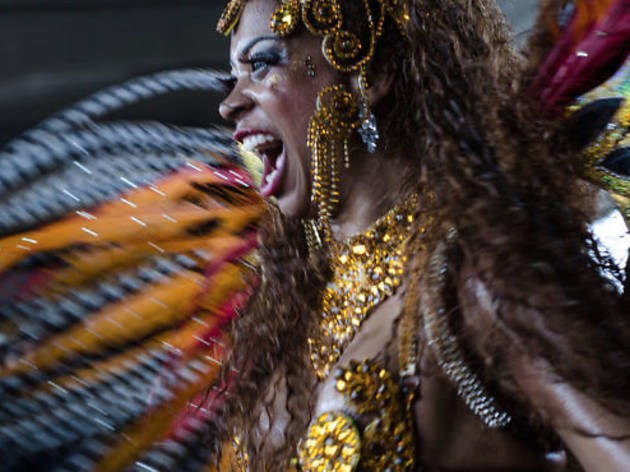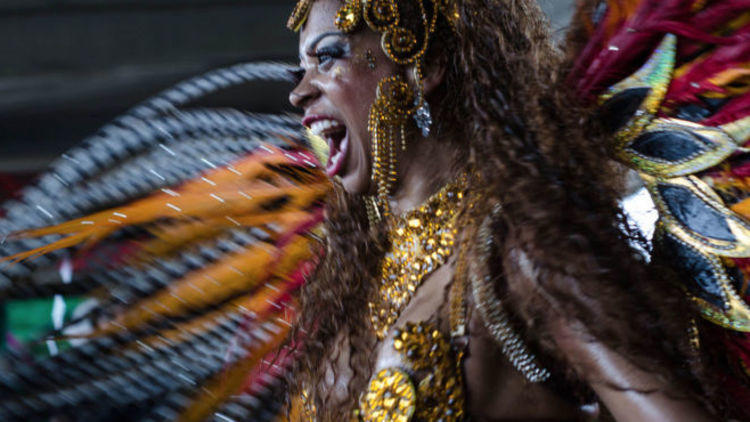 22/42
More than 8,000 people signed a petition to save the Channel One soundsystem at Notting Hill Carnival after new licensing laws left it in danger.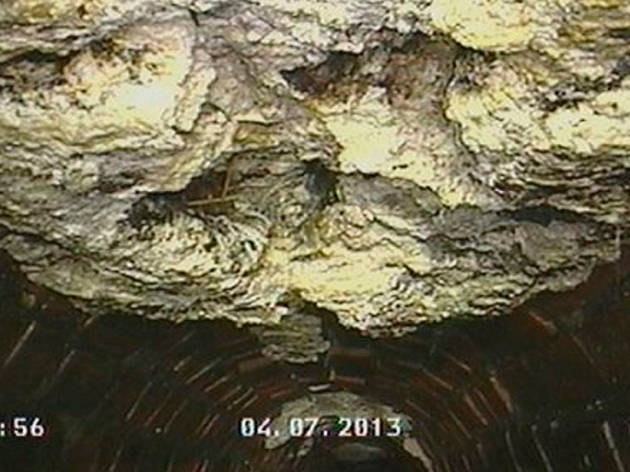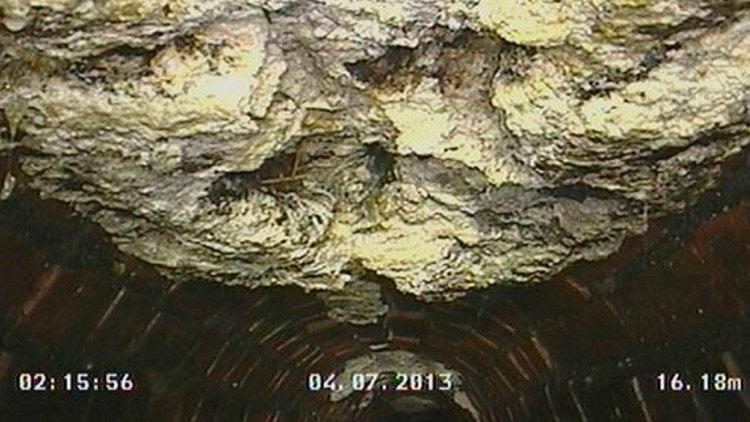 23/42
The biggest 'fatberg' ever found in a residential sewer was removed from Kingston in the first week of August. Weighing in at 15 tonnes, it was the size of a double decker bus.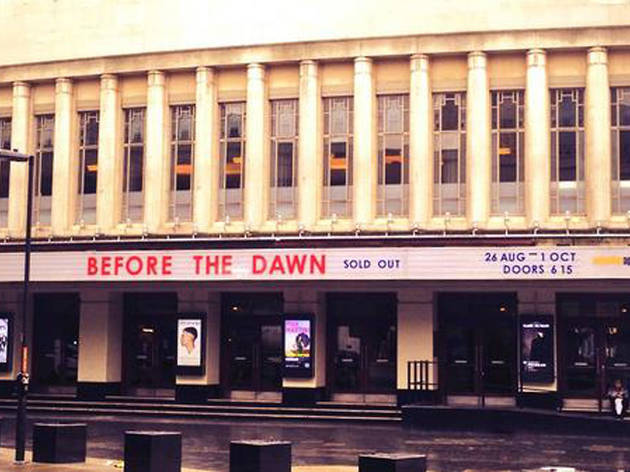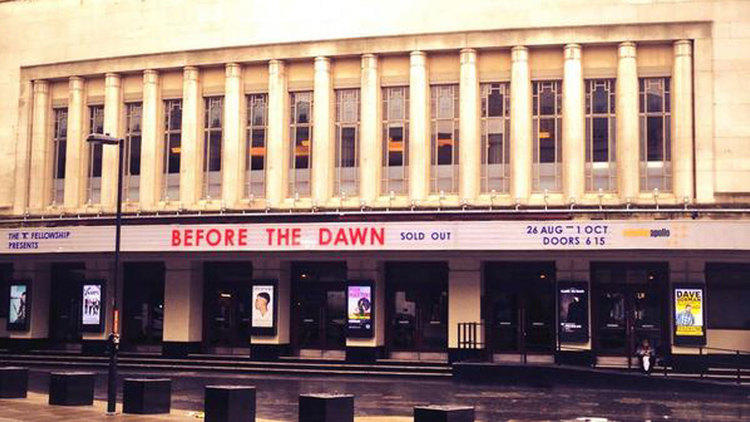 24/42
Kate Bush played her first gig in 35 years at the Hammersmith Apollo on August 27. Cameras were banned.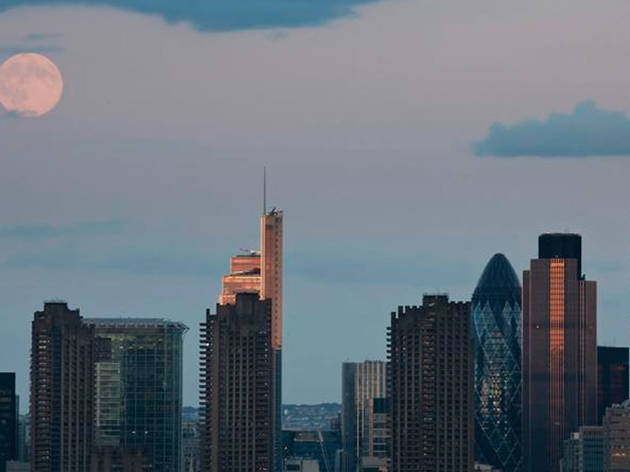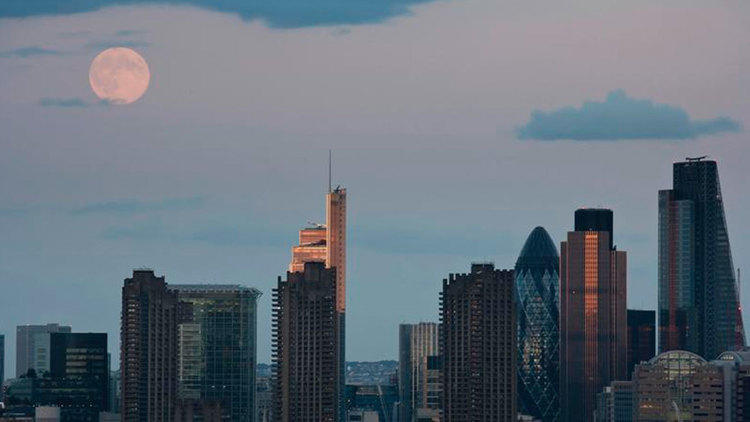 25/42
On August 10, the moon travelled closer to the Earth than it's been in 20 years.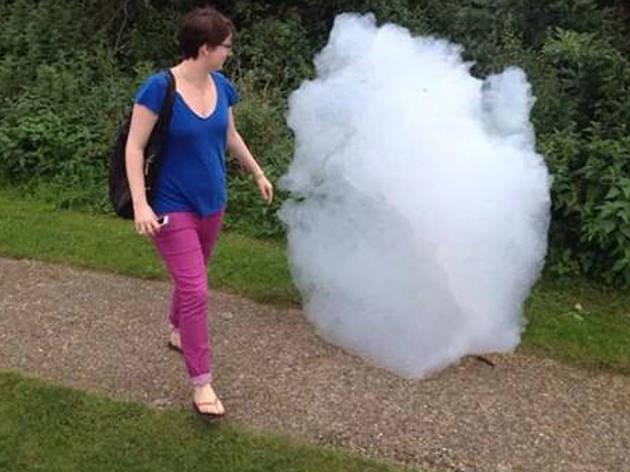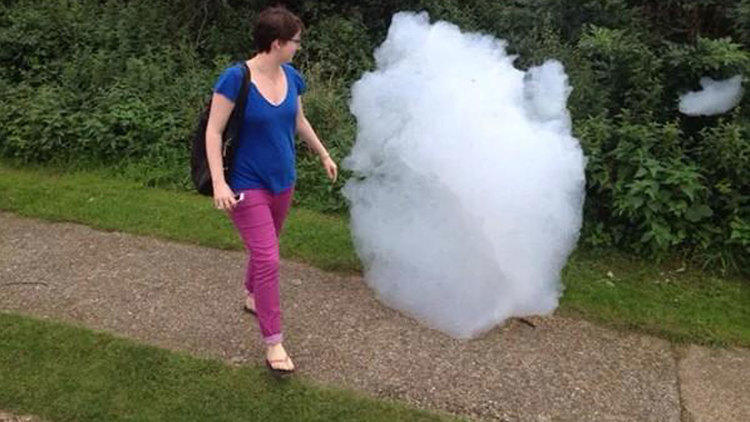 26/42
The River Lea in Hackney Marsh was hit with a cloud of detergent foam, almost 10ft deep, on September 16.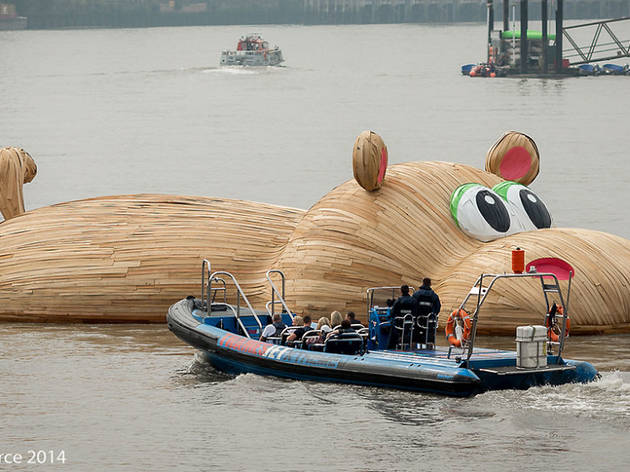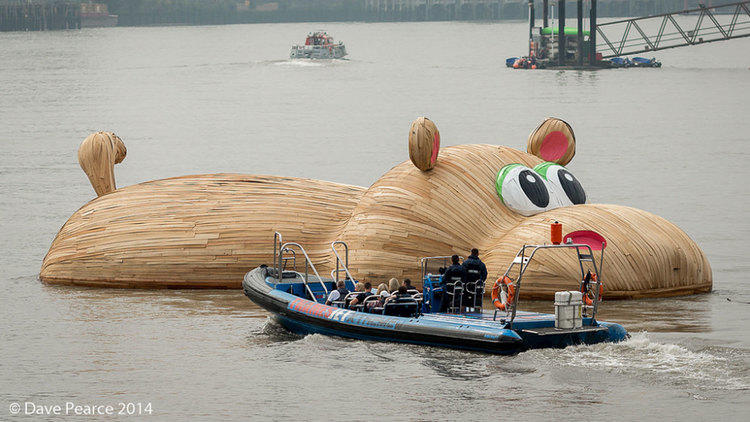 27/42
As part of the Totally Thames festival, Dutch artist Florentijn Hofman created a 21 metre-long floating hippo sculpture.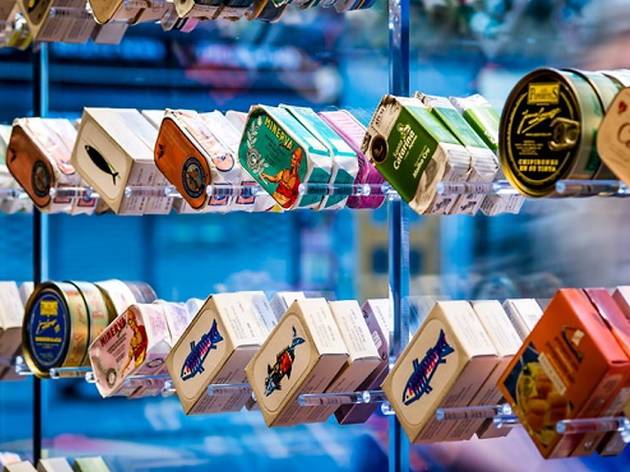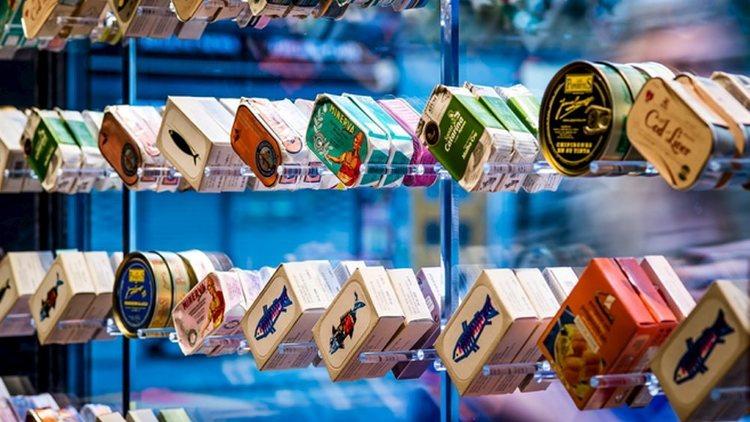 28/42
September saw the launch of a new Soho pop-up, serving only tinned fish with bread and lettuce leaves. Priced from £7-£22 per tin, the range included sardines, pilchards and octopus.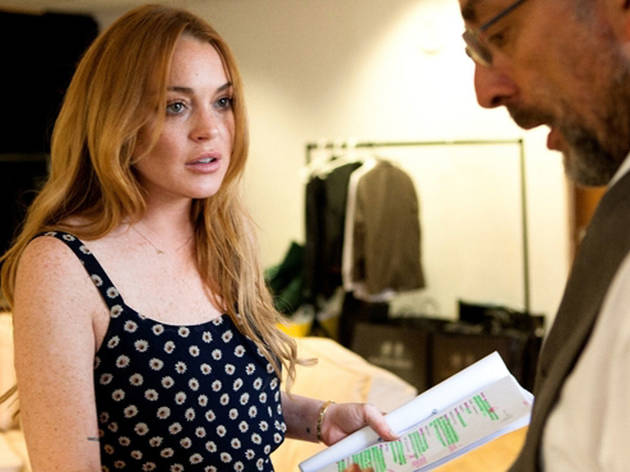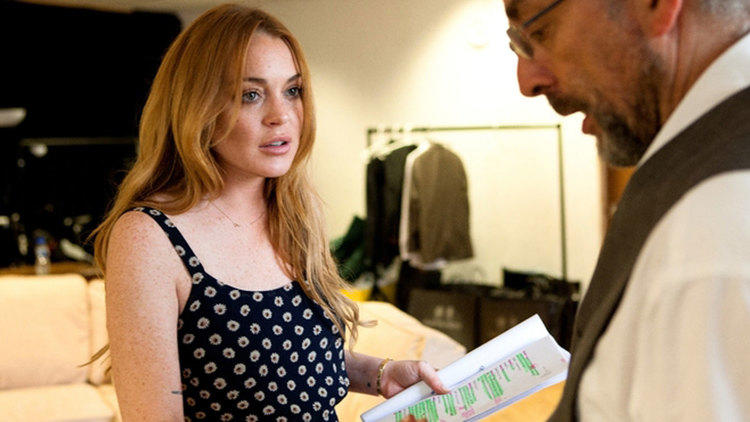 29/42
Hollywood wild child Lindsay Lohan made her stage debut in October, appearing as Karen in 'Speed-The-Plow' at the Playhouse theatre.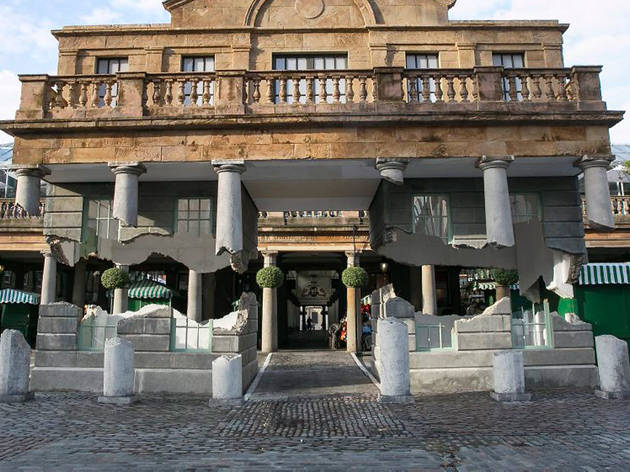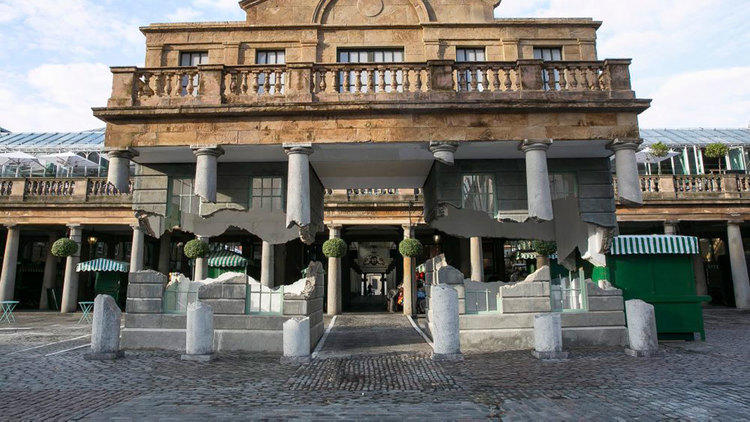 30/42
From October 2 until October 24, artist Alex Chinneck made Covent Garden appear to float in mid air.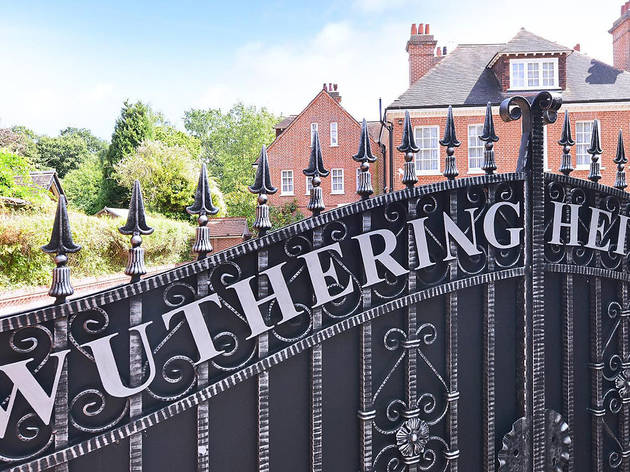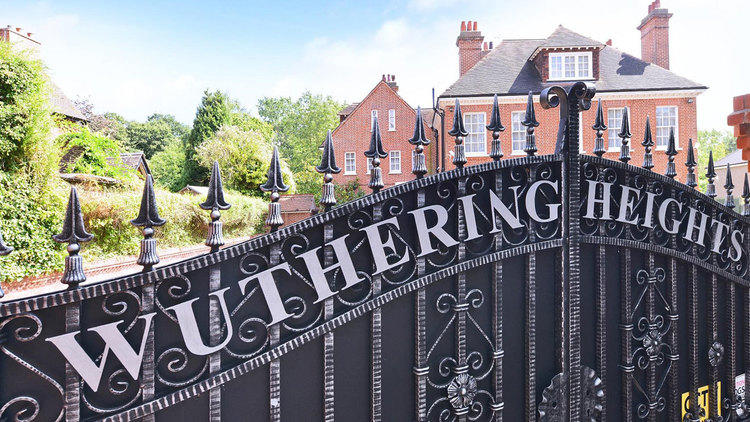 31/42
The house Kate Bush lived in from 1985 until 2003 went up for sale for a cool £2.75 million. It had 'Wuthering Heights' gates.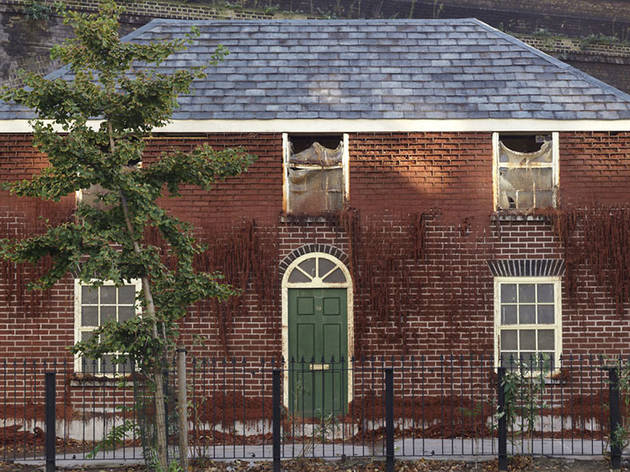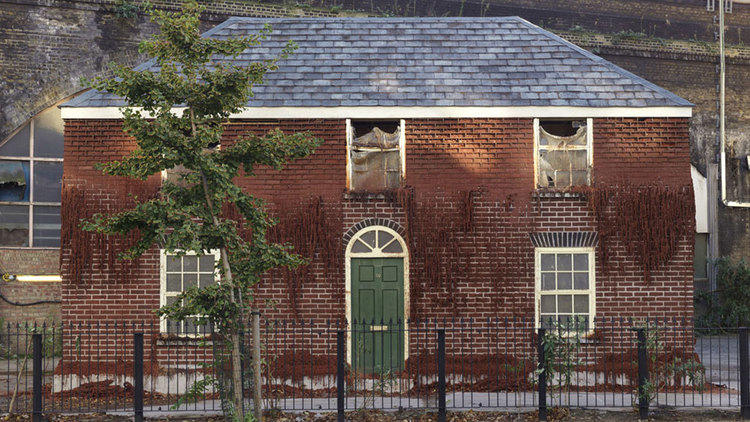 32/42
First Alex Chinneck made Covent Garden float, then he made a spooky life-sized house out of wax. It melted down to the ground (with a little help from a blow torch).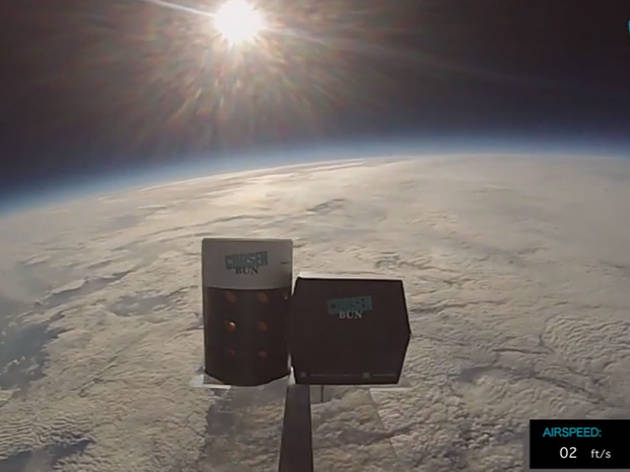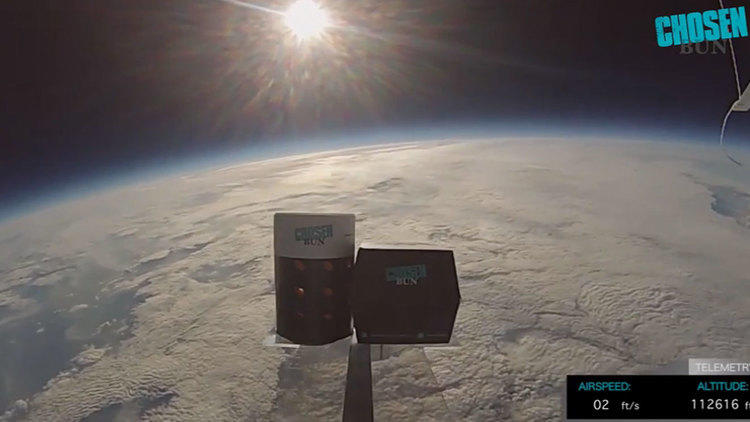 33/42
Fulham burger joint Chosen Bun sent a burger into space in October. The meal-to-go reached 112,000 feet thanks to lots of helium and a house-sized balloon.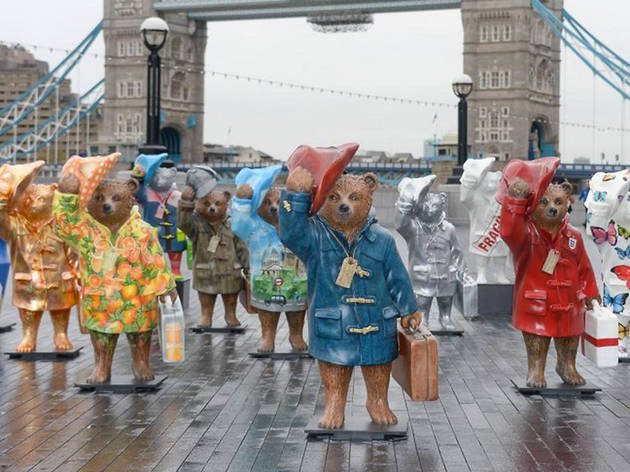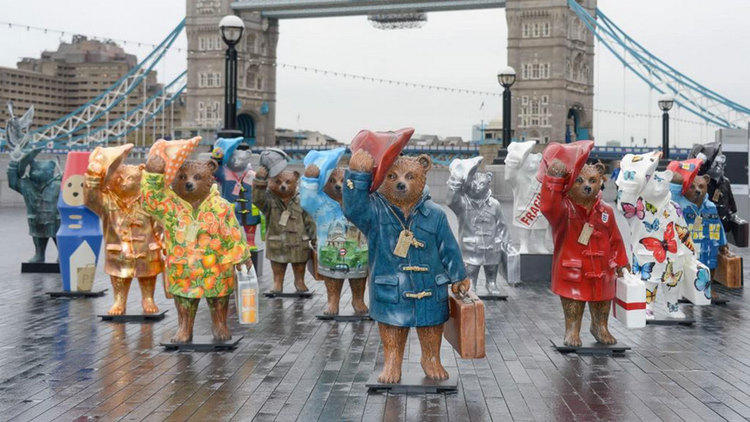 34/42
Fifty custom Paddingtons were dispersed across London at the start of November, designed by the likes of Benedict Cumberbatch, Emma Watson, Boris Johnson and Liam Gallagher.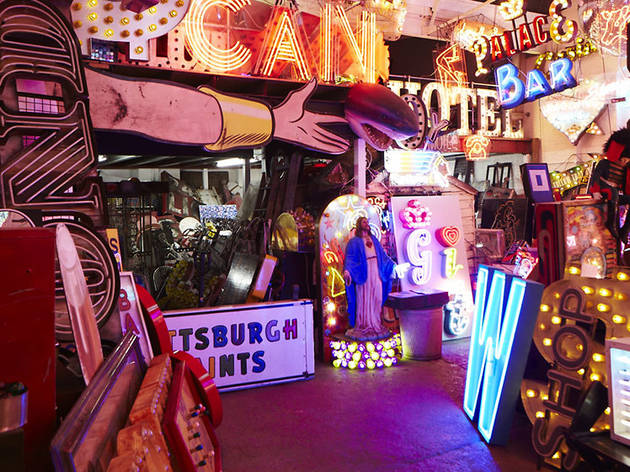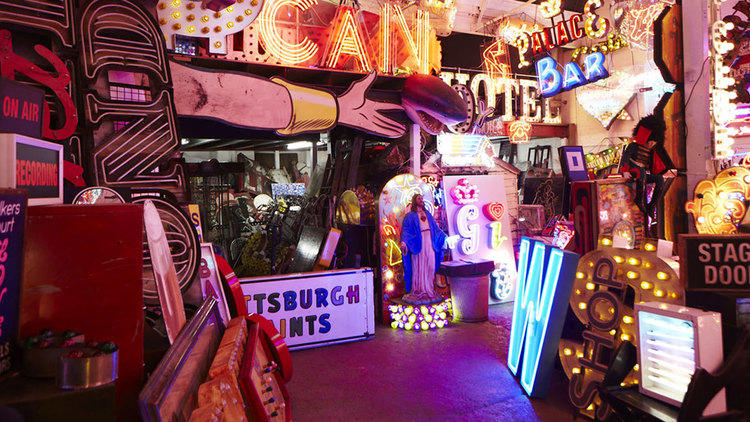 35/42
On November 4, we heard the sad news that legendary neon light creator Chris Bracey had lost his battle with prostate cancer. All hail God's Own Junkyard.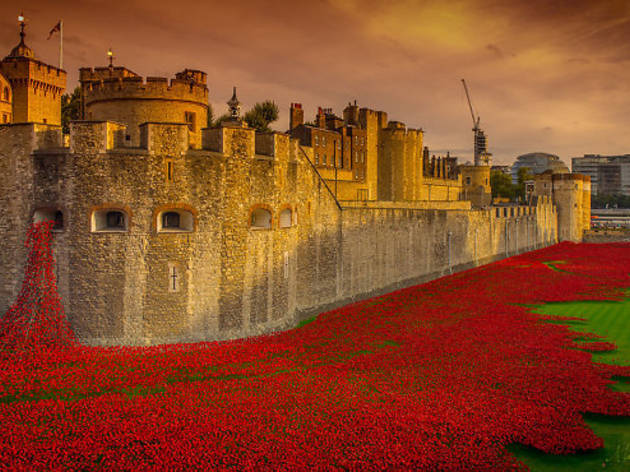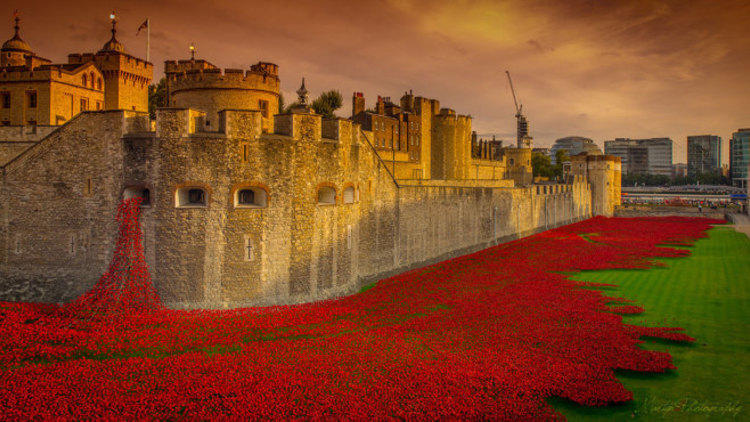 36/42
Between July 17 and November 11 this year, 888,246 ceramic poppies were placed in the Tower of London's moat as part of 'Blood Swept Lands and Seas of Red'.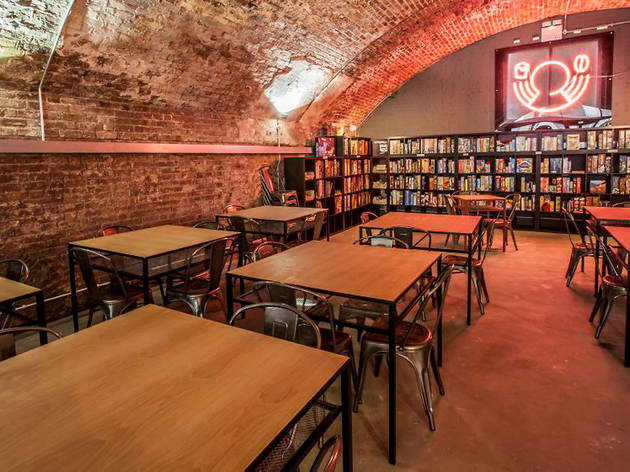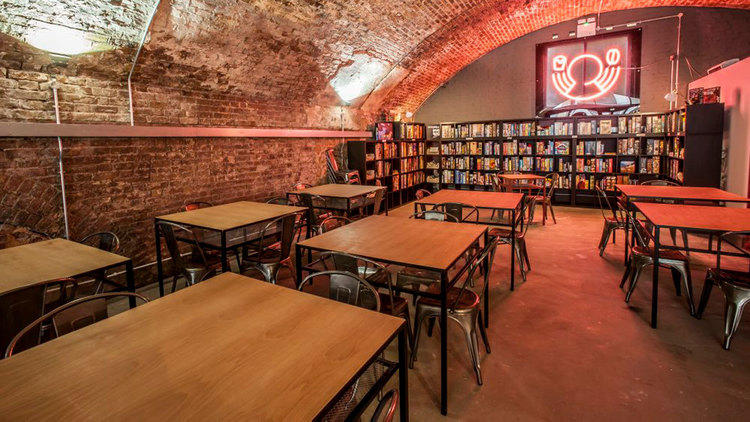 37/42
London got its first board games cafe in November. Located just off Kingsland Road, Draughts features 'game gurus' who help you choose one of their 500 games.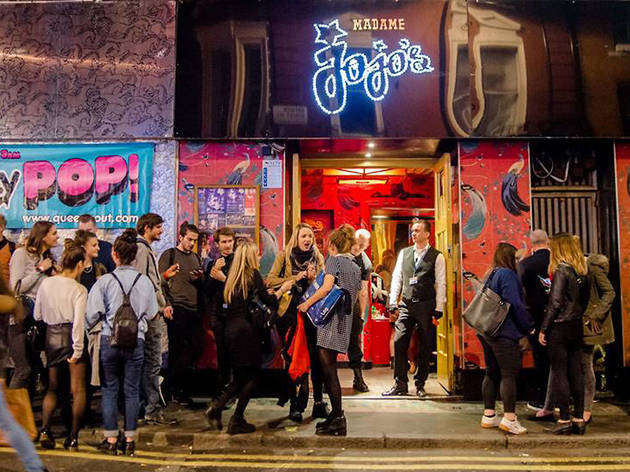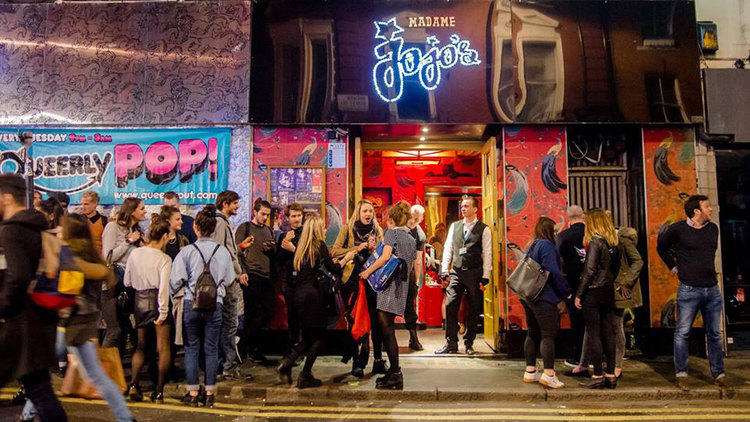 38/42
The legendary Soho cabaret venue lost its license on November 24, sparking concerns about the gentrification of the area.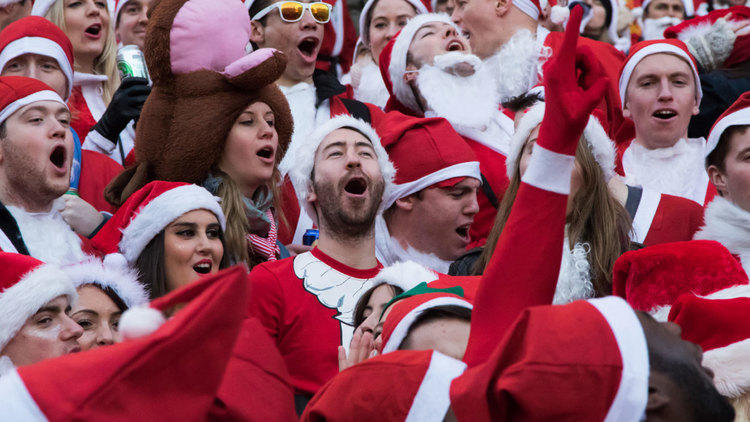 39/42
Hundreds of Santa-attired partygoers assembled at Buckingham Palace for a knees-up on December 8.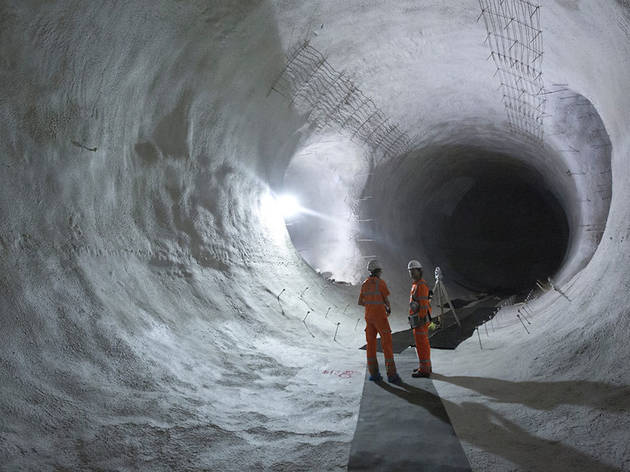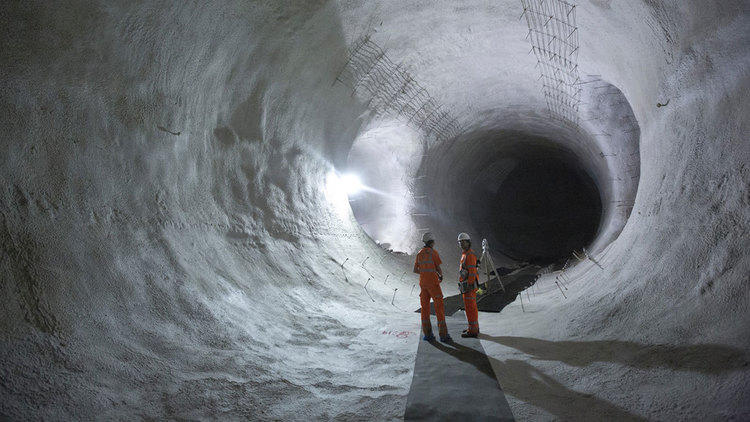 40/42
On December 4, a series of incredible pictures were released showing the Crossrail tunnels in progress.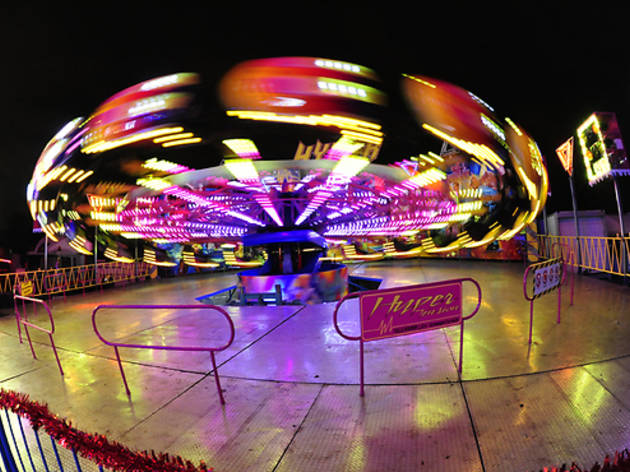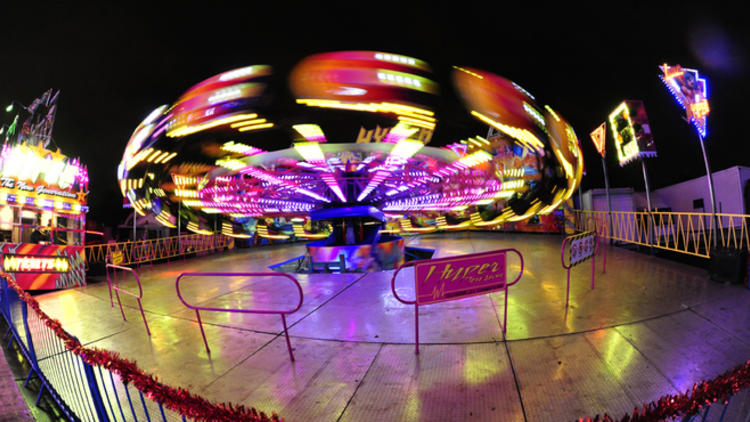 41/42
East London got its own version of Winter Wonderland on December 2. Open until January 1, Winterville's home to rides, ultra hip street food, a rollerdisco and cabaret events.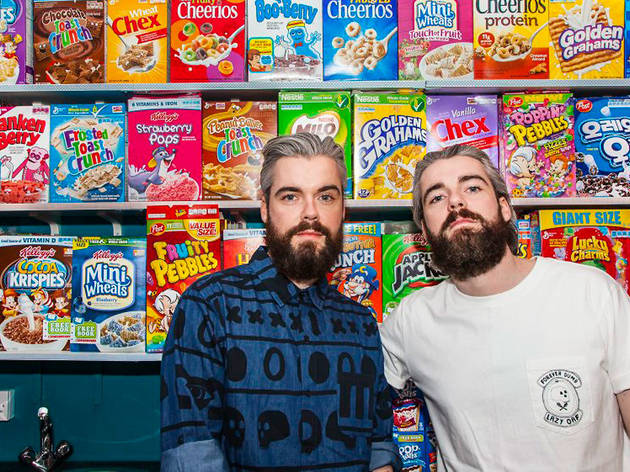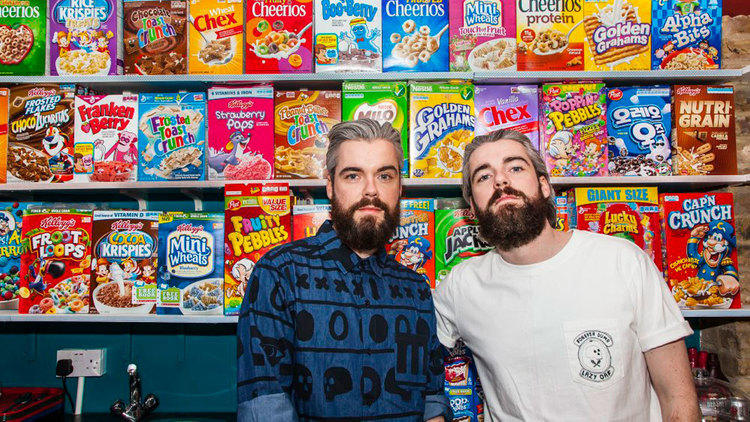 42/42
Run by bearded twins and serving only cereal, milk, toast and a bit of cake; the Cereal Killer Café caused a stir when it opened in early December. 
2014 in pictures: London's biggest moments
If the last 12 months were to flash before your eyes, it'd probably look a bit like this