64 thank yous: inspiring women pay tribute to their heroines
It's been 100 years since the first women in the UK got the vote. To mark the centenary, 64 women who are changing perceptions in 2018 pay tribute to the heroines who blazed a trail before them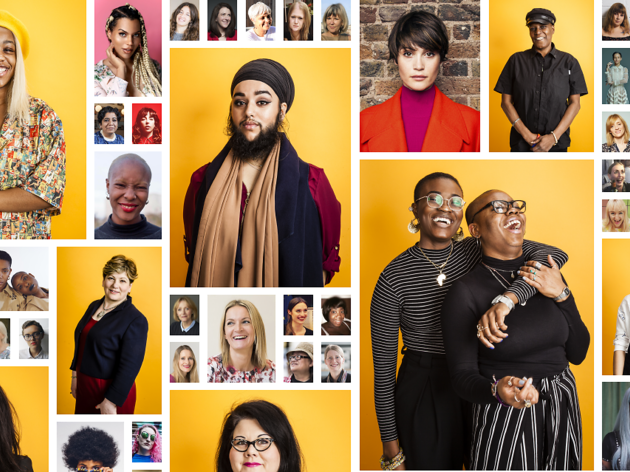 On February 6 1918, women in the UK got the vote. It took suffragettes chaining themselves to railings, setting fire to buildings and going on hunger strikes to force that change. And even then, the Representation of the People Act 1918 enfranchised only a small proportion of the female population.
To mark this momentous anniversary, we've invited 64 London change-makers of today, and a couple of out-of-town guests to pay tribute to the women who inspired them. Some thanked their mums, others championed unsung heroines and there were names that popped up multiple times, including Diane Abbott (the UK's first black female MP), Angela Davis (the US countercultural activist) and Amy Johnson (the first woman to fly solo from Britain to Australia).
Women have come a long way since 1918, but those we spoke to are all carrying on the fight for equality in their own style. Let's celebrate them and the groundbreaking women who paved the way.
64 inspiring women thank their heroines
Sponsored listing
Brady's
In September 2014 Brady's opened a new bar with views over the river. The bar provides drinks for the restaurant but also has table seating (no reservations) and serves shellfish raw, cured, and cooked.The Time Out Food and Drink Editors  In its new premises by the waterfront just south of Wandsworth Bridge, Brady's has created a bright, airy, maritime-themed space both indoors and out. Floor-to-ceiling windows look out over patio decking, and it just needs a wheeling seagull or two to transport diners to the seaside. The fish on offer is good quality: simply grilled sea bream had soft, succulent flesh, crisp skin and was superbly fresh. Battered cod was firm and flaky with the lightest, crunchiest of batters. Starters – beetroot-dressed smoked salmon, prawn cocktail in a sundae glass, served with brown bread and butter – proved solid, retro fare. Chips are uniform in cut and far from thrice-cooked, but fluffy and crunchy all the same. Sauces – an entire collection of creamy, fresh-herbed jarfuls are presented at each table – are a plus. Puds run from crumbles to light, milky ices. This new incarnation is spanking clean and bright, with a welcoming bar (try a pint of Shepherd Neame Spitfire), and good value at all levels.    
Venue says: "Oysters are back at Brady's, the freshest oysters in town! Book now to avoid disappointment. Get 3 for £4.95, 6 for £8.95 or 12 for £14.95!"