A brand-new drinks brand is launching a two-day Lifestyle Lab in Shoreditch
This series of workshops and classes with Drinkfinity and The School of Life will reboot your lifestyle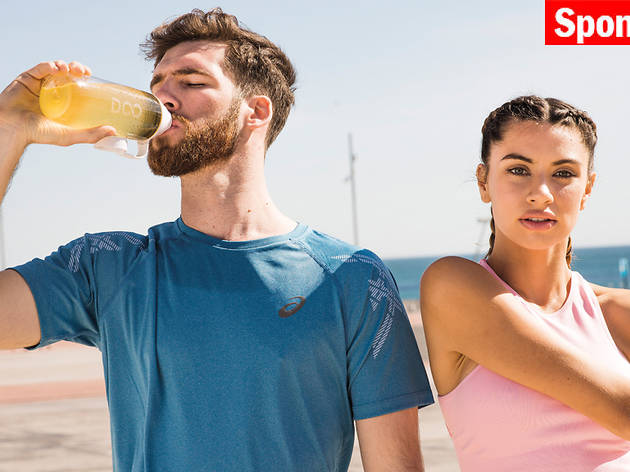 Whether you're working out of your laptop, juggling yoga classes with business meetings or just generally very, very busy, what seems vital, these days, to leading a chipper, fulfilling life is flexibility. Step forward Drinkfinity: a new drinks brand that's just been launched on the UK market.
Drinkfinity is a beverage that comes in one incredibly cool format. You fill one of the brand's reusable Vessels with water, and then insert one of their Pods in the top. These low-calorie, recyclable Pods are categorised into four different modes – 'charge', 'flow', 'chill' and 'renew' – so are completely adaptable to whatever state and situation you're in. Simply pop one in, and you're good to go.
And on March 7 and 8, the Drinkfinity team are partnering with The School of Life to deliver a two-day Lifestyle Lab at Shoreditch co-working space Huckletree. For those not in the know, The School of Life is a worldwide organisation that aims to teach people about emotional intelligence by exploring areas of psychology, philosophy and culture – but, luckily, without any of the usual pseudo-babble.
Mirroring the four different types of pods, there'll be four different sections to the Lifestyle Lab: an energising revitalisation workshop with fitness studio Frame; a 3D drawing class with artist Grace Du Prez; a 'four pillars of happiness' masterclass with TSOL faculty member Samantha Clarke; and a mini terrarium-making workshop with top London florist Grace & Thorn. If all this doesn't set you up to win at life, we don't know what will.
Drinkfinity's Lifestyle Lab with The School of Life takes place at Huckletree, 18 Finsbury Square, EC2A 1AH on March 7 and 8. Tickets are free, but you need to reserve them in advance here. To find out more about Drinkfinity itself, head here.
Snap up exclusive discounts in London
Time Out's handpicked deals — hurry, they won't be around for long...