Heads up! We're working hard to be accurate – but these are unusual times, so please always check before heading out.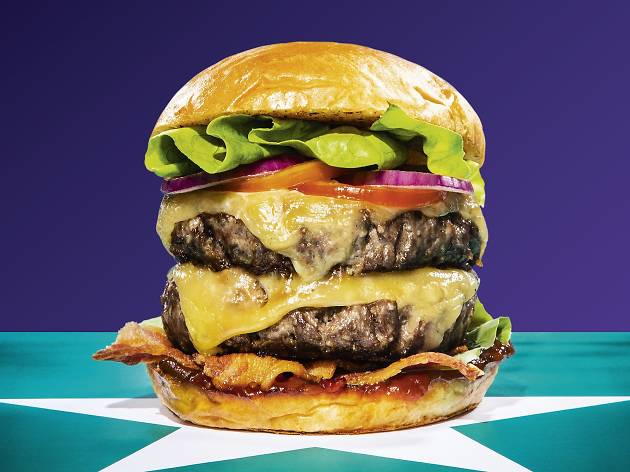 Battle of the Burger is coming to London
Time Out is pitting some of London's best burger makers against each other in an epic foodie face-off. And there's serious beef...
London is patently burger mad, and despite the cool allure of veganism, its appetite for minced meat in patty form stuck in a bun with other stuff is as ravenous as ever. So why not make it a competition?
Time Out has joined up with Deliveroo for the Battle of the Burger: some of this city's greatest burger makers (all only available through Deliveroo) will bring their signature patties to a boxing-style knockout.
Over the event, guests get to sample all of them (a quarter burger from each, so it's not like some insane competitive-eating challenge), and tickets include a free drink on arrival. There'll be refreshing brews from the ace Fourpure and DJs will keep it all jumping. Then you get to vote for your favourite. It will be fun, furious and will feature some seriously delicious food. And if you want to repeat the patty-eating action at home, all the burger makers are available on Deliveroo.
Battle of the Burger is the first of four awesome Time Out food championships (chompionships?) for those who like a bit of a bosh with their nosh. Over the next few months, we'll be doing ramen, pizza and chicken. But for now, meet the burger battlers…
The Contenders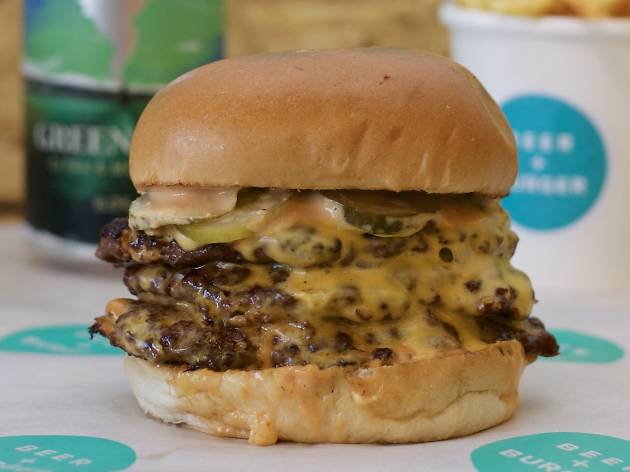 These guys do great burgers, but they've also brought a cultural dimension to the whole patty thing, with a running group and a 'Bottle Club' debating salon. Clearly the thinking person's burgermeisters.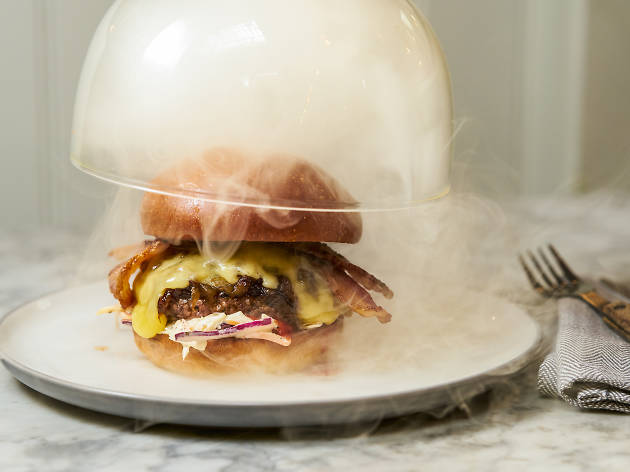 As their name and menu of 'Left Bank burgers' suggest, Haché are très French and gourmet in their approach. Appealing to the sophisticated of palate, they could be in with a good chance.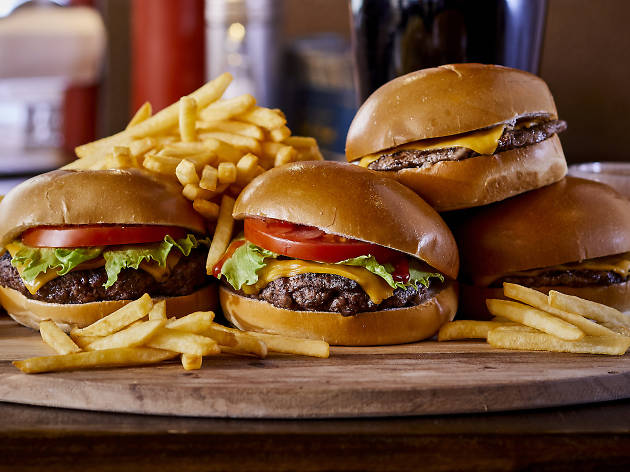 Karl Petersson
From the swirling mists of the frozen north, Tommi is an Icelandic burger-flipper. He's putting up his 'Smokey and the Brisket'.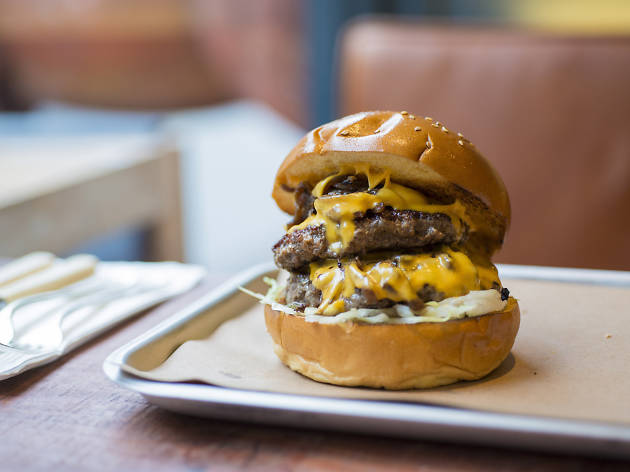 Jamie Lau
They have serious form: their Veni-Moo offering (two patties: one beef, one venison) was voted London's Best Burger in 2016. Plus, one of its restaurants contains a virtual shooting range. Hold tight!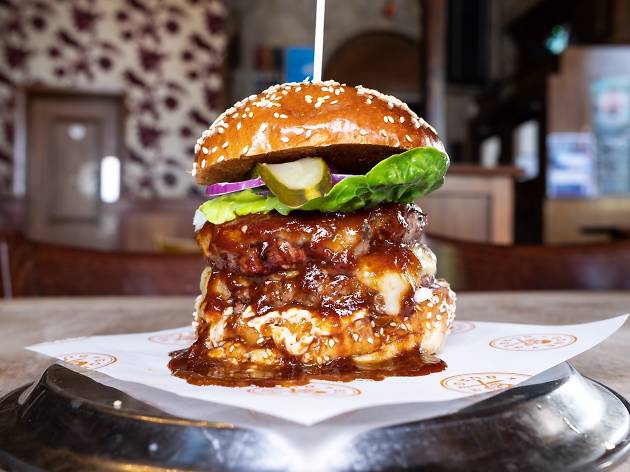 The skateboarding-themed menu at GoneBurger suggests they're balanced and light on their feet (though their towering burger creations, like the Kickflip, may slow them down).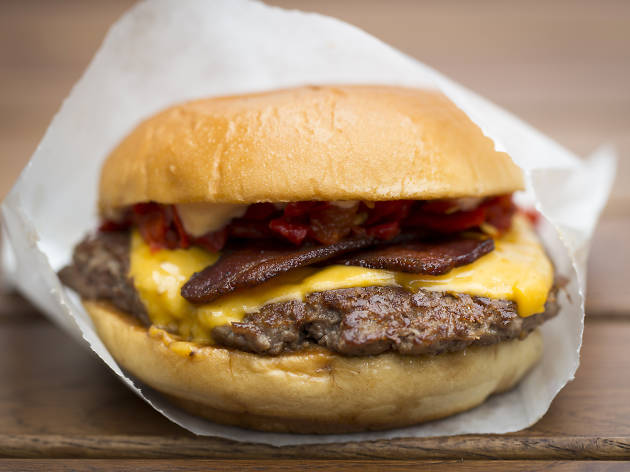 Shake Shack has muscled its way on to London's packed burger scene in emphatic fashion, and its trademark ShackBurger should leave you in no doubt why.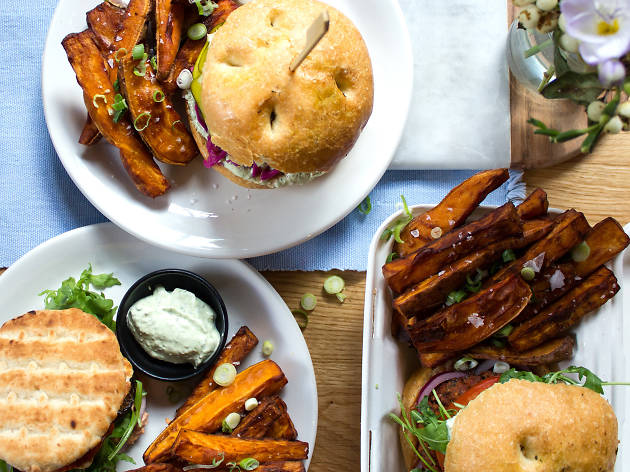 After 30 years, all-veggie mini-chain Mildreds has really perfected the meat-free patty. Its 'I Can't Believe It's Not Clucking Chicken' burger is a real mouthful (in every sense).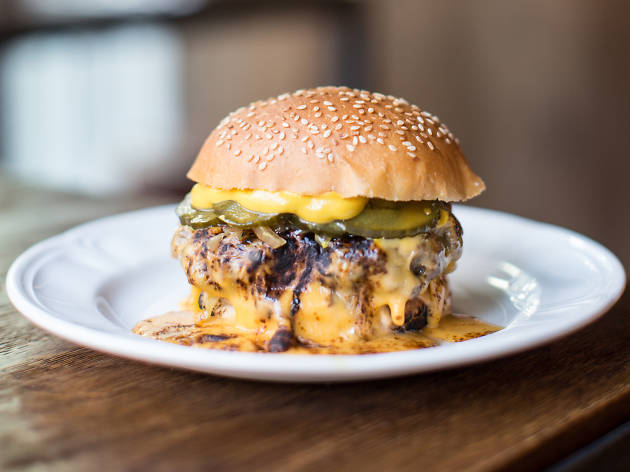 Burger mavericks Bad Egg (conceivers of the 'Burgerrito') have got some wild ideas up their sleeve. Can their leftfield moves carry the day at Battle of the Burger?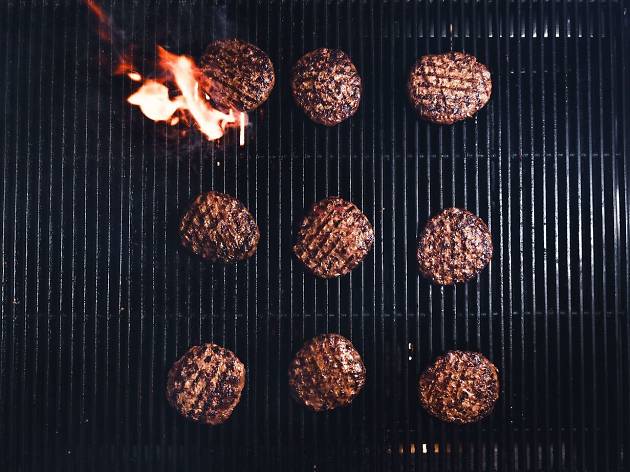 Battle of the Burger is at the Geffrye Museum, Kingsland Road, on Saturday October 6. Tickets are £20, which includes a quarter-burger from all of the participants – come hungry! Get your ticket from timeout.com/burgerbattle.