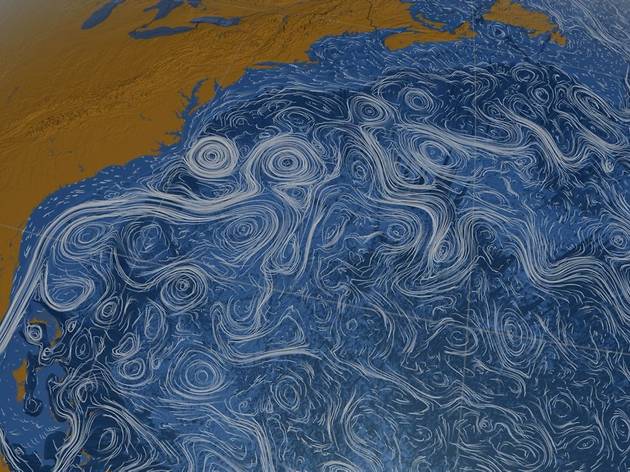 1/3
© British Library
2/3
© Martin Krzywinski
Circles of Life, 2013
3/3
Report on the Mortality of Cholera in England 1848-49. William Farr, 1852
If biology lessons were taught using engaging illustrations like those showcased in a free exhibition opening at the British Library on February 20, school might have been a whole lot more fun. 'Beautiful Science' aims to open our eyes to a world where science is creative, accessible – and really rather beautiful.

At first glance Martin Krzywinski's array of brightly coloured circles resembles an '80s computer game: look a little closer and you'll discover that his circos diagram compares the human genome to five other species. With its bold colours and geometric shapes, Krzywinski's work allows even the non-scientifically minded to appreciate the genetic similarities between different animals.

But, as the exhibits illustrate, biological data visualisation isn't new. In 1858 a statistical diagram by Florence Nightingale helped to prove that more soldiers died from preventable diseases caused by poor sanitary conditions than from battle wounds. And in 1854 it was a map plotting the occurrences of cholera – which identified a contaminated water pump as the source of an outbreak in Soho – that enabled doctor John Snow to prove his theory that the disease was not airborne as had previously been assumed. Earlier still, in 1817, German zoologist Georg August Goldfuss created a wonderful egg-shaped depiction of the tree of life, which plotted the stages of development in the animal kingdom.

There's a programme of after-hours talks and family activities running alongside the show. It's not just for swots – transforming scientific findings into works of 
art illuminates the world we live in and has the power to engage even the science-phobic among us.
Rating Breakdown
5 star:

1

4 star:

0

3 star:

0

2 star:

0

1 star:

0