Belfast – a vibrant 'Where next?' destination
Belfast buzzes with fresh ideas, new experiences and cultural energy, making it the perfect place for trendsetter travellers and the perfect choice for a New Year's Eve with a difference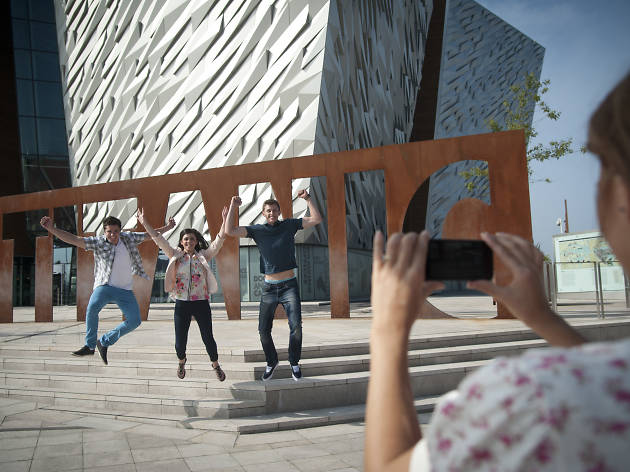 Belfast is a city full of out-of-the-ordinary experiences, ideal for the inquisitive traveller who likes to discover an exciting new destination ahead of the crowd. Be the first of your friends to take a European city break with a difference, and head here for a weekend packed with unforgettable sights, sounds and even flavours.
Easy to wander around yet layered with a fascinating history, rich culture and a lively nightlife scene, Belfast is a perfect escape when you want to get under the skin of a new city and find fresh experiences. Belfast has got all the daytime bustle, relaxed evening dining and night-time buzz you could want. It also boasts a wild coastline within easy reach, so even if you've only got time for a couple of days away, you'll feel like you've pulled off a truly great escape. Read on to find out more and to enter our fabulous Belfast mini-break competition.
New Year's Eve in Belfast
Don't miss out on the city's fantastic New Year's Eve atmosphere. Break out from your usual plans and book a post-Christmas trip to Belfast to welcome in 2016 in serious style. There are lots of special ways to party into the new year in the city's most inspiring spaces. From Casino Royale at Titanic Belfast (cocktails, supper and dancing, with casino and roulette tables) to a glam night's festivities at Ollie's Club or the Great Room in the opulent Merchant Hotel, to cabaret, burlesque and classic movies at the New Year's Eve Past, Present and Future event at the Cabaret Supperclub, you'll find great deals and brilliant inspiration at www.ireland.com/newyearbelfast.