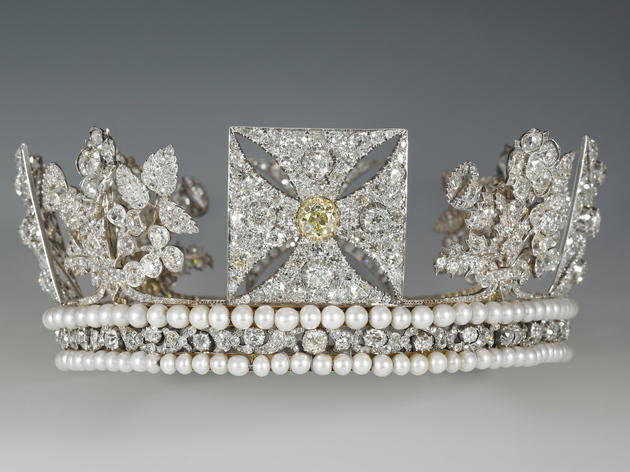 1/5
Royal Collection Trust / Her Majesty Queen Elizabeth II 2013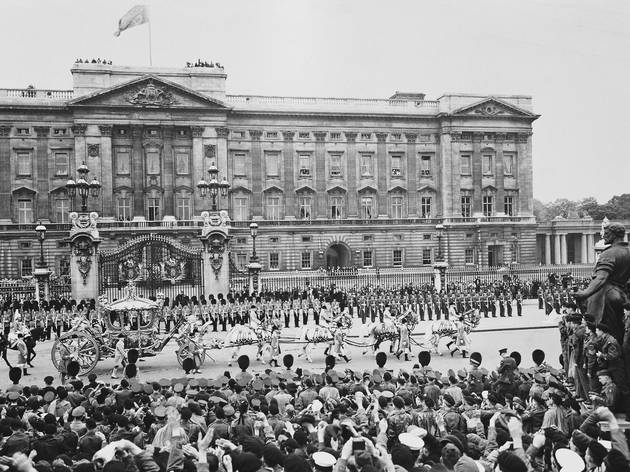 2/5
Royal Collection Trust / Her Majesty Queen Elizabeth II 2013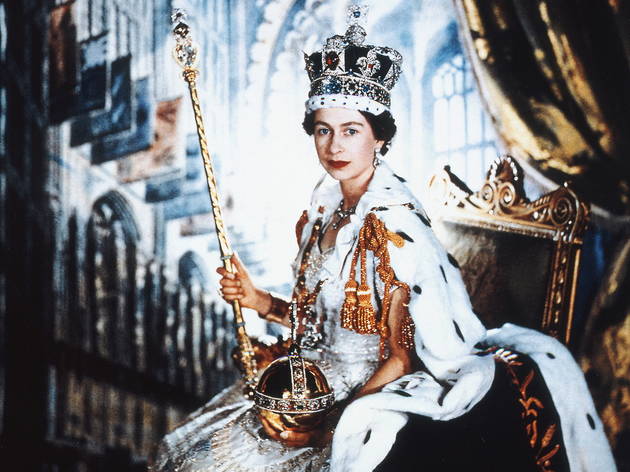 3/5
Royal Collection Trust / © Her Majesty Queen Elizabeth II 2013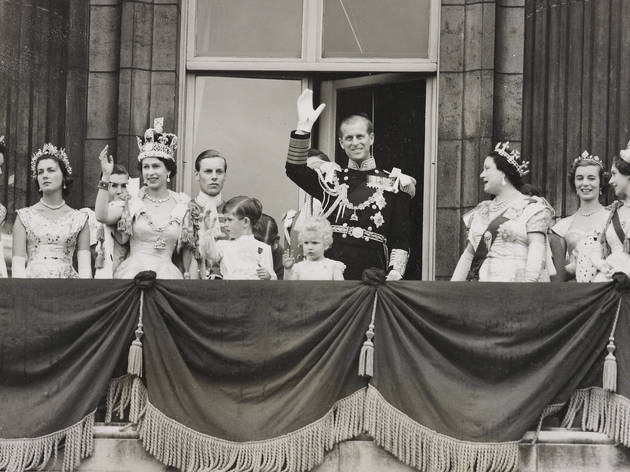 4/5
Royal Collection Trust / © Her Majesty Queen Elizabeth II 2013
5/5
Royal Collection Trust / © Her Majesty Queen Elizabeth II 2013
Poke around the palace while the royal family are on their hols.
Every summer London's most famous house opens for tours with an accompanying exhibition. As well as exploring the state rooms, visitors in 2016 will take in an exhibition of royal clothing, 'Fashioning a Reign: 90 Years of Style from The Queen's Wardrobe'.
Whether you're royalist or republican there is no denying the incredible might of Her Majesty's wardrobe; she's almost as famous for her impeccable style as she is for, you know, being Queen. Over her 60-year reign, she's seen trends come, go and come back again, so this exhibition is also a filtered history of post-WWII fashion – filtered because whatever is happening in contemporary fashion has to be tempered for the Queen.
In the '60s, hemlines crept up, which wasn't appropriate for a monarch, so she embraced her now iconic A-line skirt suits. When knighting yachtsman Francis Chichester, she wore a cream suit of incredibly clever design: the shape of the skirt places it bang in the '60s, while the navy trim gives it a nautical look, also tricking the eye into seeing it as shorter.
This exhibition throws a spotlight on the British couturiers the Queen has patronised. Throughout her reign she has worn almost exclusively British designers: from Norman Hartnell and Hardy Amies, who created some of her impossibly beautiful eveningwear, to Angela Kelly who was responsible for the Queen's pink 'Bond Girl' dress for the London Olympics
It's the little details that make this exhibition such a joy. In the main exhibition space, you can see the Queen's dazzling coronation gown – heavy with embroidery and undoubtedly the most important dress that she has ever worn. It's brilliant to see it in all its glory, instead of shrouded by the velvet robe, and among the embroidered shamrocks representing Ireland, you can see a four-leaf clover added by Hartnell for luck on the big day.
An entire corridor is dedicated to headgear. Sculptural, feathered, her hats are incredible, perhaps because it's one part of her wardrobe where she can be a bit less restrained. This exhibition also tells the story of a woman ageing in the public eye. As Britain's longest-serving monarch celebrates her ninetieth birthday this year, she is the most recognisable and most photographed woman in the world, so not only has her wardrobe responded to fashion, it has developed with her. The full-skirted, sparkling dresses she wore as a young monarch are unthinkable now.
Throughout her reign she has remained a sartorial icon. While Kate Middleton might pick up a bargain in Reiss, compared to her grandma-in-law, her style is beyond basic. Miriam Bouteba
A visit to the State Rooms usually takes around two to two and a half hours. Be prepared for airport-style security and don't expect to get away with taking any selfies.
Average User Rating
4.9 / 5
Rating Breakdown
5 star:

6

4 star:

1

3 star:

0

2 star:

0

1 star:

0
This never disappoints. I go most summers & I still look forward to my visit. The exhibition this summer is "Fashioning a Reign" a retrospective of the Queen's style over the decades. Some of the dresses are exquisite & without a doubt her coronation gown is the star of the show. For me the Norman Hartnell's designs are a real highlight & showcase her beautiful wardrobe of a glamorous bygone age.
Absolutely fabulous place to visit including the d Queens dresses _ my sister and I were quite picky about the quality of the clothes as we grew up with my Mum who was a court dressmaker _ only years later do we realise how lucky we were.
The only downside to the tour was the horrendous queuing to gain entry! _ so be prepared. Maybe it was a bad day but ...
However,
Staff were extremely helpful when it seemed we were going to miss the garden tour due to the lateness of our earlier entry to the state apartments.
Look forward to another visit next year with the annual pass.
It's really worth it. It's awesome: very interesting and wow! beautiful! I spent about 3 hours visiting The Queen's gallery, The Royal Mews and The State Rooms, and I'm very happy about this visit.
just spent 1 week in London and booked the visit to Buckingham Palace in advance. The dress is really beautifully crafted and Fabergé objects were delightful & delicate works of art.