Buckingham Palace guide
Your ultimate guide to visiting the Queen's London residence, Buckingham Palace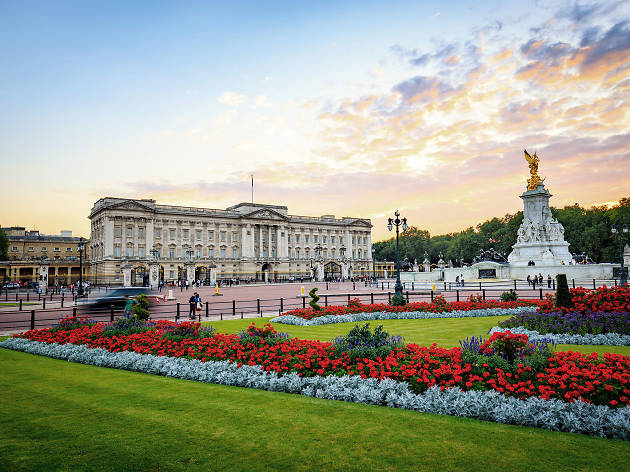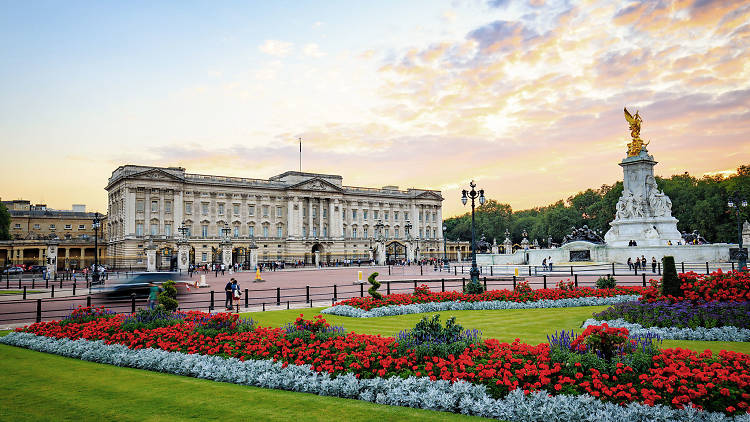 Think London, think Buckingham Palace. There really is no icon more British than the Queen, so it's no surprise we're all so interested in visiting her gaff. London's Buckingham Palace is more than 300 years old and has 775 rooms, although only 19 of these are available for the public to explore (it is still the working headquarters of the monarchy, after all). When the State Rooms are closed to the public, there's still a photo (or three) to be taken in front of its impressive façade and stony-faced guards. Here's our guide to planning a trip to Buckingham Palace.
Where is Buckingham Palace?
The palace is south of Green Park, at the west end of St James's Park and a ten-minute walk from Victoria rail station. The closest tube stations are Victoria, Hyde Park Corner, Green Park and St James's Park. Bus routes 11, 211, C1 and C10 all stop on Buckingham Palace Road.
When is Buckingham Palace open?
Buckingham Palace isn't always open, but during the summer months you can visit while the royals are on holiday. Don't expect to get a nose around the Queen's knicker drawer; you'll only get to access the 19 State Rooms, which are ordinarily used to host official visits. The State Rooms are open to the public between July 22 and October 1. They open daily from 9.30am until 7.30pm July 22 to August 31, and from 9.30am until 6.30pm September 1 to October 1.
How much does visiting Buckingham Palace cost?
Tickets start at £23 for adults and £13 for children, while under-fives get in for free. Your ticket includes an audio tour and access to this year's Royal Gifts exhibition. A typical visit lasts just over two hours, and it's a good idea to book in advance. If you'd like to explore the palace's greenery too, add a Garden Highlights Tour to your trip, or buy a Royal Day Out ticket for access to The Queen's Gallery and Royal Mews too.
Where can I see the Changing of the Guard?
The Changing of the Guard at Buckingham Palace takes place at 11am on Mondays, Wednesdays, Fridays and Sundays between January and March, and then on Mondays, Wednesdays, Fridays, Saturdays and Sundays until June 19. Throughout the summer, it takes place daily, weather permitting. The ceremony lasts about 45 minutes.
Anything else I should know about Buckingham Palace?
Eating and drinking are not permitted inside the State Rooms, but there is a café for a tea break and a shop where you can stock up on mementos. On arrival, you and your belongings will go through airport-style security checks. And you can't take pictures or video inside the State Rooms, so that means zero snaps of you looking regal in the Throne Room, unfortunately.
RECOMMENDED: 101 amazing things to do in London