Buckingham Palace guide
Your guide to visiting the Queen's London residence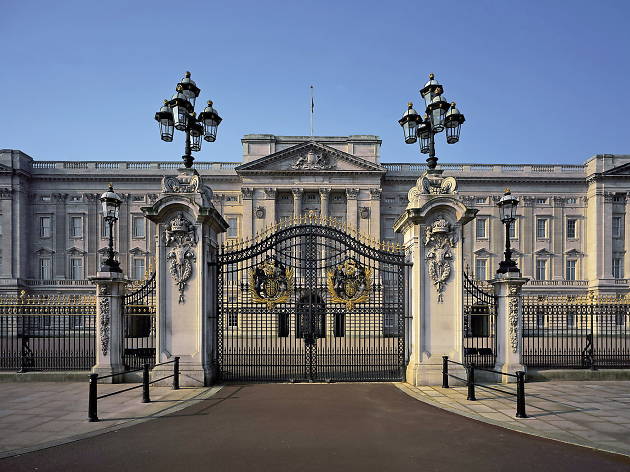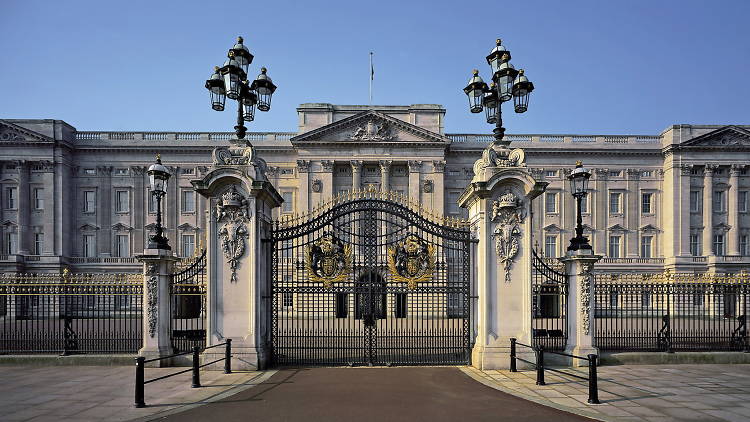 There's no icon more British than the Queen (though Stephen Fry must be a close second), so no wonder we're all so interested in visiting her gaff. Buckingham Palace is more than 300 years old and has 775 rooms, and although only 19 of these are available for the public to explore there's always a photo (or three) to be taken in front of its impressive facade and stoney-faced guards. Here's our guide to planning a trip to the royal homestead.
Buckingham Palace tour and opening times
As it's our royal family's home, Buckingham Palace isn't always open, but during summer you can visit the interior while they're off on holiday. Don't expect to get a nose around the Queen's knicker drawer; you'll only get to access the State Rooms. These are the 19 rooms in the palace built as public rooms, so are ordinarily used to host audiences with the Queen and official visits, but are open daily to the public from 9.30am until 7pm during August, and from 9.30am until 6pm September 1-29. A typical visit lasts just over two hours, so last admissions are two hours and fifteen minutes before closing.

Tickets start at £19, including an audio tour and access to this year's exhibition (The Queen's Coronation 1953), and it's best to book in advance. If you'd like to explore the palace's greenery too, you can add a Garden Highlights Tour to your trip (tickets from £27.75).


Where is Buckingham Palace?
The palace is south of Green Park, at the west end of St James's Park, and is a ten-minute walk from Victoria Rail Station. The closest tube stations are Victoria, Hyde Park Corner and Green Park, and bus routes 11, 211, C1 and C10 all stop on Buckingham Palace Road.


Buckingham Palace shop
This is your chance to buy the sort of London memorabilia that has serious 'Antiques Roadshow' potential. The Garden Shop stocks china, homewares, jewellery, toys, books, postcards and even clothing, so you can don the royal kit in tribute to the Windsors.

The Garden Shop at Buckingham Palace is only open during their summer opening dates, but if you want to buy souvenirs out of season then you can shop online at www.royalcollectionshop.co.uk.


Changing of the Guard
Kids and adults alike will be delighted by the drama and silly hats of the Changing of the Guard; it was Christopher Robin's favourite day out, after all. The process takes just over half an hour, and starts at 11am every day except Sunday, when they switch an hour earlier. Drums, horses and the smartest of uniforms should charm younger family members, while the military precision and straight faces are plenty enough to impress elders. For more detail about timings and routes visit our Changing of the Guard listing.
Dining at Buckingham Palace
Discover how the Queen likes her dinner table, which guests made it to the top table at the coronation banquet, and why there's nothing more special than a royal pineapple.
The Buckingham Palace dress code
We explore The Royal Collection Trust's exhibition 'The Queen's Coronation 1953' in all its finery, with a special look at the Queen's coronation dress and why it's covered in embroidered plants.