Buckingham Palace Summer Opening 2012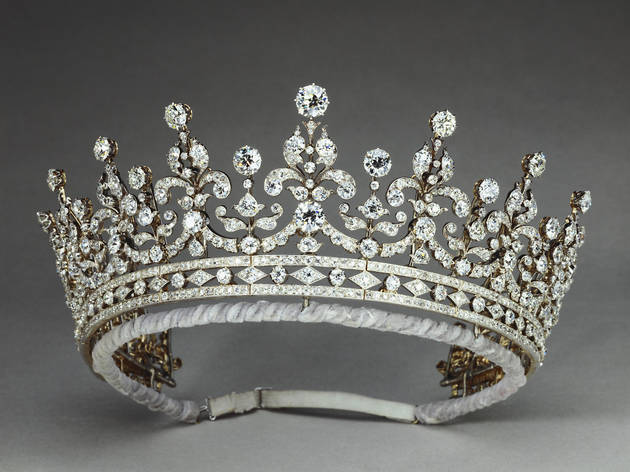 It's difficult to imagine what it would be like to attend one of the state, ceremonial or official occasions for which the rooms that visitors have access to are used, protected as they are by perspex and seasonal staff – but it's fascinating to see them, all the same. The Grand Hall resembles an upmarket hotel foyer and the thrones are surprisingly modest but the Music Room, setting for many royal christenings, is charming, there are some glorious Nash ceilings and among the paintings in the Picture Gallery are Rembrandts, Rubens and Vermeers. The visitor route includes a 450-metre walk along the west side of the palace garden, which offers views of the garden, palace and nineteenth-century lake. The 2012 special exhibition is 'Diamonds: A Jubilee Celebration', which examines the many different ways in which diamonds have been used, re-cut or incorporated into new settings by British monarchs over the past 200 years. On show are a large number of the Queen's personal jewels, including jewellery made from the largest diamond ever found, the Cullinan Diamond, which weighed 3,106 carats in its rough state when it was discovered at the Premier Mine near Pretoria, South Africa, in 1905. Reunited are seven of the nine principle stones cut from the diamond, which are set in brooches, a ring and a necklace (the two remaining principle stones form part of the Crown Jewels). The Cullinan Diamond is noted for its exceptional purity and blue-white colour. When it was first discovered it was thrown out of the window of the mine manager's office because it was thought to be a worthless crystal. In 1907 it was presented to Edward VII, travelling under police protection to Sandringham, where the king was celebrating his 66th birthday. It took months to cut and polish the stone; the first blow broke the knife.
After a hiatus of a few weeks, the 2012 Summer Opening of Buckingham Palace continues from July 31 to October 7.