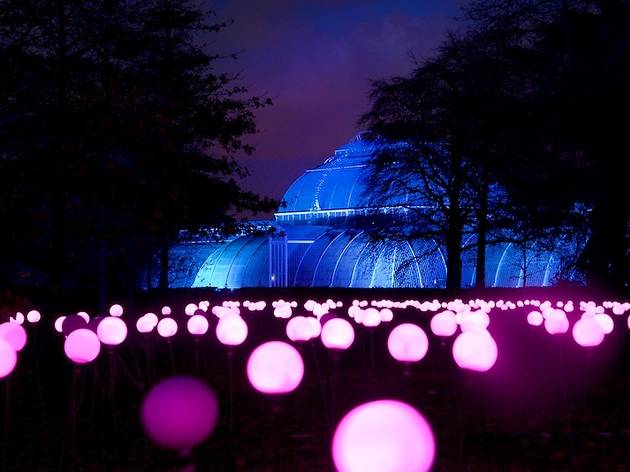 1/6
Christmas at Kew 2016 Press launch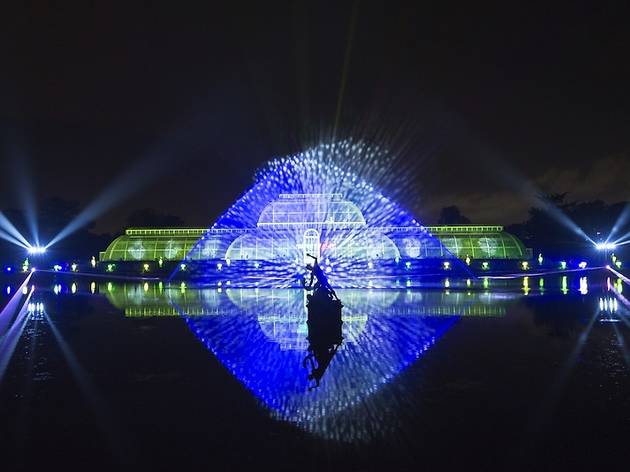 2/6
Jeff Eden
Christmas at Kew 2016 Royal Botanic Gardens, Kew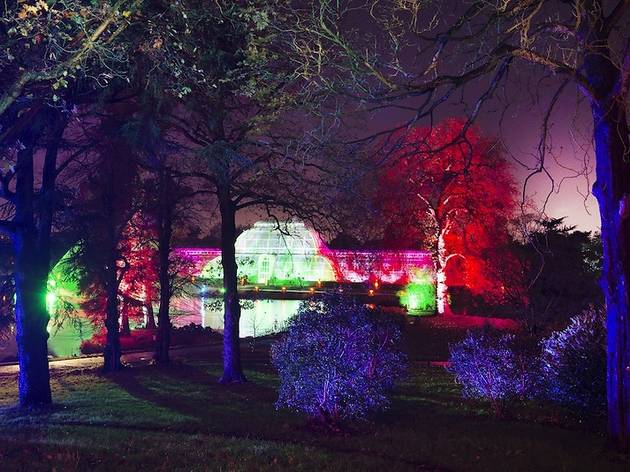 3/6
Jeff Eden
Christmas at Kew 2016 Royal Botanic Gardens, Kew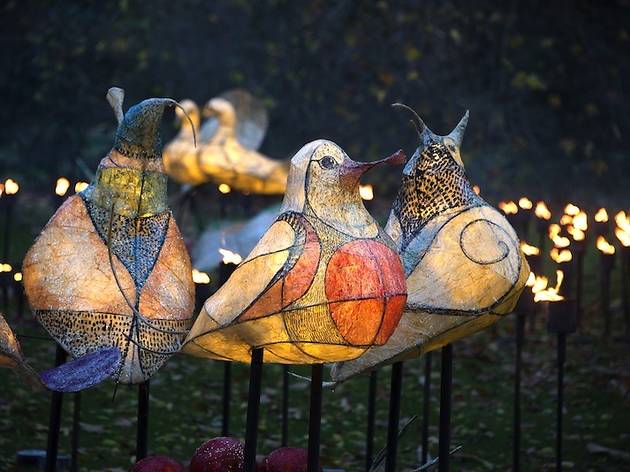 4/6
Jeff Eden
Christmas at Kew 2016 Press launch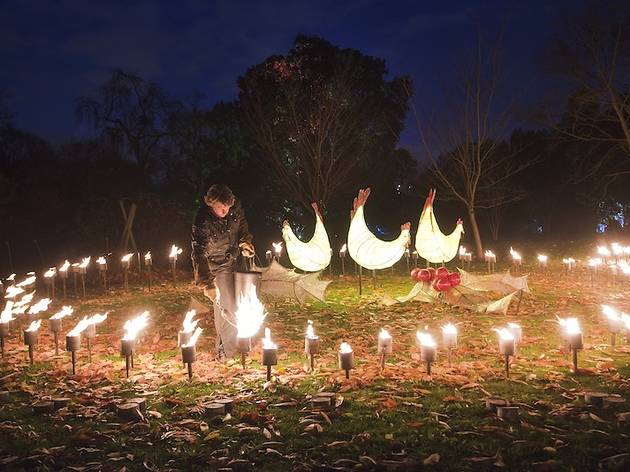 5/6
Jeff Eden
Christmas at Kew 2016 Press launch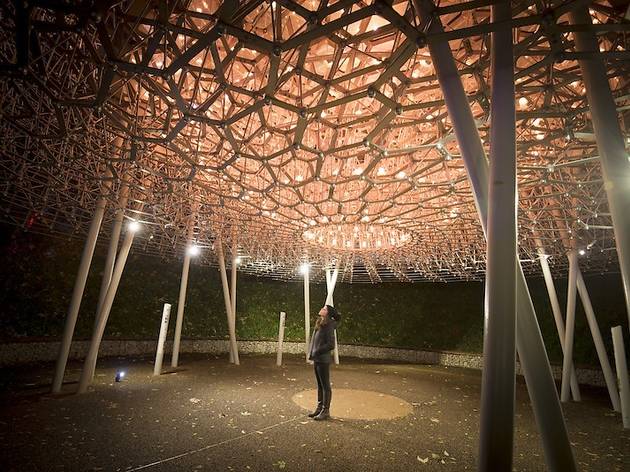 6/6
Jeff Eden
Christmas at Kew 2016 Press launch
The west London gardens glow with magical illuminations for the festive period
The magnificent gardens get a beautiful seasonal makeover once more in 2016, as Christmas at Kew brings illuminations to light up the buildings, trails and planting. The mile-long trail will lead visitors past tow huge Christmas trees, a scented garden and all kinds of nature-inspired lights. Santa's Snowflake Grotto returns and there'll be a vintage caoursel, Christmas gifts and traditional festive nibbles and drinks (including mulled wine).
Find more festive fun with our guide to Christmas in London
Average User Rating
3.9 / 5
Rating Breakdown
5 star:

7

4 star:

0

3 star:

0

2 star:

1

1 star:

2
It's very misleading almost fraudulent to say meet Santa. Or santas groto. As you can not meet Santa and he doesn't have a groto. It's a cheep 5 minute stage preformace whic is repeated every 5 mins. My son was so upset last year as this was the only reason we went. Virtually every parent I spoke to there at the time was so disappointed and angry. DO NOT go it you want to MEET Santa. Only go if you want to walk through the gardens. You children will not enjoy the experience if they want to see Santa or meet him.
I have to say it's almost ok - which is a shame - because it has huge potential. We went there afternoon 2nd Jan 2016. It was a beautiful evening but the park closed at 4.15pm, so we never saw the lights and the displays which are a bit sparse rely on lighting. It was just not very exciting or seasonal - and the children were bored and 'let down'. It really needs a major re-think to promote this as a 'must do' for 2017. With the amount of space and the trees and buildings, it could be a thronged out exciting Christmas Fairyland that would bring millions more in revenue and visitors all year round.... This poor excuse to fool 'fleece' the public has already resulted in a 'run down' look and feel to these beautiful historic gardens - we left disappointed ....get cracking for 2017 and we'll be back..
Zero Christmas experience! Not one single Christmas carol singer, no festive music, all tree houses closed, no elves, no Santa (well except the very tall very skinny very young father xmas?!), no area to rest and absorb the little Christmas spirit available, completely overpriced food and drink... and all that for 18 quid entrance fee! Oh, almost forgot, you do get a random karaoke stage in the middle of the park, dunno what that has to do with Christmas but its there. Never again and very very disappointing. The organizer of this should be fired. One star is too much but I had to give one in order to post this review. Folks, don't go. Take your kids somewhere else
I went to this tonight it is really good fun, stunning lights, great trees, music, food and gin. Highly recommended it. Its so good to go to something designed for cold dark nights.