Discover your new favourite summer spot: St James's Market
Eat, drink and shop in style at a market like no other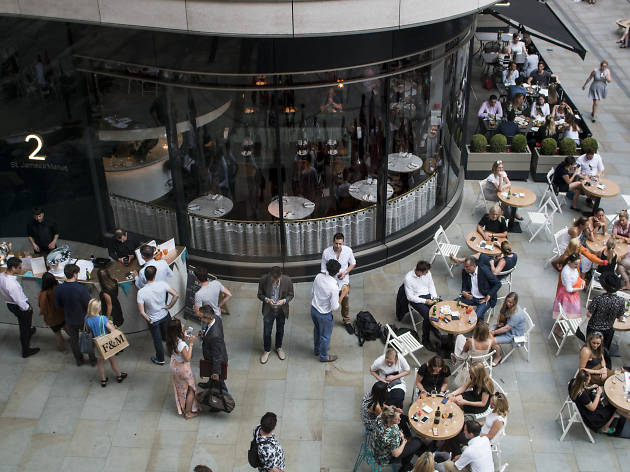 Want to know why the savviest shoppers and diners are heading to a secret spot surrounded by Piccadilly Circus and Regent Street St James's this summer? They're visiting St James's Market, a true hidden gem among the hubbub of central London.
Tucked away but easily accessible, St James's Market is teeming with all kinds of modern eateries serving up global cuisine and unique shopping experiences from major fashion and lifestyle brands. What's more, this summer there's even more going on than usual thanks to a packed programme of special events.
From sports screenings to live acoustic music sessions to pop-up wine-tastings and one-off food markets, there's always a good reason to visit, whatever day of the week it is. Below, we take a closer look at a few of the events taking place, as well as highlighting some of the many top-notch drinking, dining and shopping options on offer at this one-of-a-kind market.
Check St James's social media (@StJamesLondon) for the latest news, and don't forget to visit stjameslondon.co.uk for the full schedule.
Explore St James's Market this summer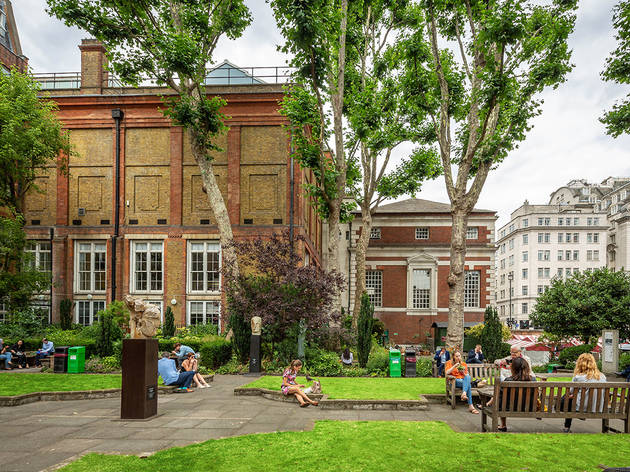 Five delightful date ideas in St James's Market
It's tough to keep coming up with fresh, original date ideas that will impress your partner – trust us, we know. We're here to help you out. St James's Market is a secret spot that's surrounded by Piccadilly Circus and Regent Street St James's. It's nice and central, but calm enough to stroll around easily, and it's packed with food to eat, drinks to drink and activities to keep you busy. Here's a hit-list of great date ideas. An indulgent brunch at Duck & Waffle Local Let's face it: you and your significant other deserve a show-stopping brunch once in a while. Luckily, Duck & Waffle Local is your guy. Unlike the original Duck & Waffle at Heron Tower, this spin-off has a no reservations policy and is trés casual, meaning you and your date can simply walk in and start browsing that incredibly inviting menu. Brunch is served until 4pm every day, so you can come in after a late night and really enjoy your first meal of the day together – even if that meal is in the afternoon. You could also just come for a regular breakfast and pair your food with a cocktail. Our recommendation? The fudge and brownie buttermilk waffle with salted caramel and ice cream, along with the 'Breakfast Fizz' with Grey Goose vodka and a 'duck and stormy' with rum, lime and ginger. A serious meal at Scully St James's Is your date a bit of a foodie? Take them here and you'll get serious brownie points, as well as a great meal. Scully's head chef, Ramael Scully (who would have thought?), is the former h