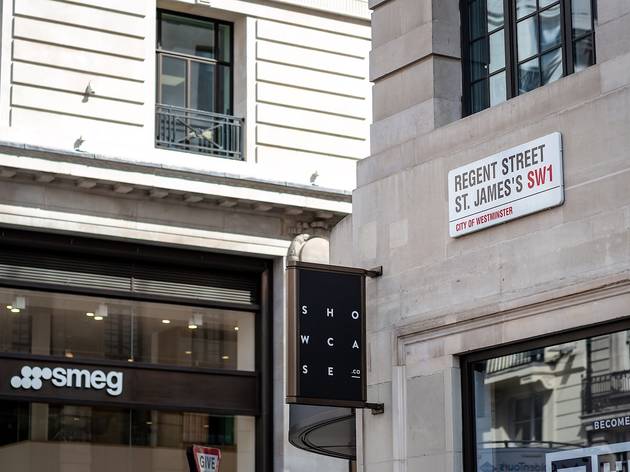 Where to shop in St James's Market
In central London and searching for something stylish? Here are five great places to shop in St James's Market
Nestled away and surrounded by Piccadilly Circus and Regent Street St James's is St James's Market, a bona fide hotspot for shopping. And when we say 'shopping', we really do mean that all your bases are covered here. Whether you're after inspired interior products, high-quality leather goods, activewear, sports equipment or – of course – the very latest in fashion and design, St James's Market has plenty to offer you. Here are five shopping highlights you shouldn't miss when you visit.
Best for lifestyle: Smeg
Smeg's global flagship store in St James's Market is the stuff of your kitchen dreams. It's on the Regent Street St James's side of the market and features a whole world of ultra-desireable – and ultra-stylish – appliances, gifts and accessories. Take a tour of the beautifully-designed light wood store, through all the colourful pastel fridges and delightful kitchenware, and start planning your future life with a sparkling kitchen.
Best for gifts: Aspinal of London
The handmade leather bags and wallets that Aspinal of London is famous for will never go out of style. Modelled by the likes of Taylor Swift and Olivia Palermo, these custom leather goods are a great option for a special occasion present. You can get everything from a tote bag to an iPhone case custom-made and embossed. Treat yourself, or someone else – they'll love you, and their new wallet, forever.
Best for workwear: Jigsaw
Jigsaw is one of those rare, reliable stores that's good for basics, winter coats, and pretty much everything else in your wardrobe. The branch in St James's Market stocks a lot of stylish, work-appropriate clothing, which is handy if your office is in the area and you need a new shirt for that important meeting – but it's just as handy for everyone else too, even if you don't work nearby. If you want something a little more upmarket, The Shop at Bluebird, Jigsaw's sister boutique, can also be found in the store.
Best for activewear: Assos of Switzerland
Assos have been crafting the world's best cycle clothing for over 40 years. Bike-obsessives love this Swiss brand – it makes durable clothing and accessories for men and women that are designed to withstand European temperatures (hot and cold). Visit the store in St James's Market and get inspired about your next exercise session by browsing all the activewear, as there's much more than just cycle clothing. You'll probably feel a little healthier even just by walking into the shop – that's our kind of place.
Best for menswear: Paul & Shark
Paul & Shark make casual designer clothing that's based on quality fabrics and technology that makes the clothes more durable. It's an Italian brand, famous for its shapes, colours and digital prints that appear on polos, jackets and knitwear. Most things available to buy are investment pieces, and you'll fully appreciate the premium quality of the items on offer when you're still wearing that gorgeous knitted sweater years (and years and years…) from now.