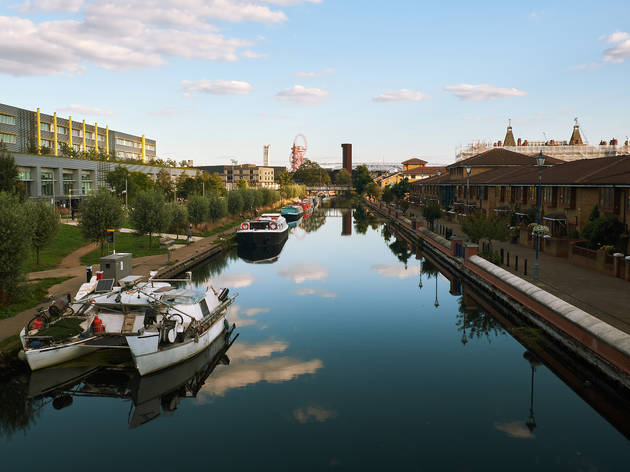 Dreaming of buying your own home? Consider these six up-and-coming London neighbourhoods
Live the SE dream in Peckham, get Thames views in Silvertown or wake up next to gorgeous wetlands in Woodberry Downs. With Shared Ownership, it's all possible...
If the idea of buying a home in Zones One, Two or Three feels like the wildest of fantasies, then listen up. Shared Ownership makes buying in a buzzy London neighbourhood much more realistic. What is it, exactly? In a nutshell, it's purchasing a portion of the overall value of the property and paying some (subsidised!) rent on the bit you don't own. It's great for anyone hoping to get on the property ladder, and it's your ticket to buying in areas that you might not have thought possible. The maths say it all, really: in London, in 2020, the average first-time buyer deposit is a whopping £109,146* – whereas with Shared Ownership, your deposit could be as low as £10,925 (for a place in Clapham Park, see below).
Scroll to the bottom for a step-by-step breakdown of how it all works. Or stick around as we round up six up-and-coming neighbourhoods, all of which have Shared Ownership properties ready to go.
For loads of case studies and eligibility info, check out the Shared Ownership Week (September 17-23) website. #SOW2020 is also packed with webinars designed to get you up to speed on everything from the ins and outs of the process to legal advice. Check out the full line-up (and register online) here.
*Halifax: First-Time Buyers: Average Price, Loan and Deposit by Region, 2020. 12 month rolling June 2020.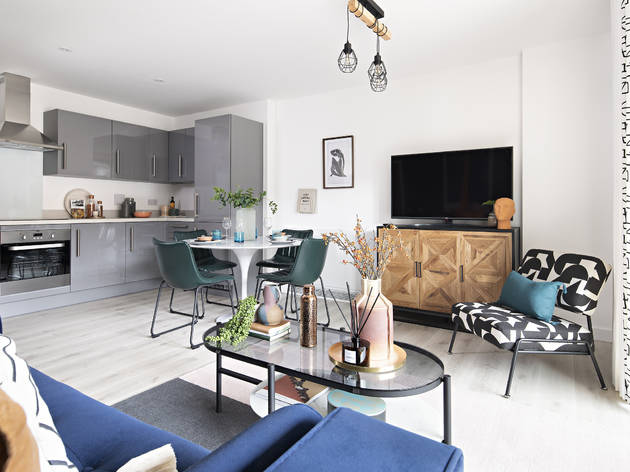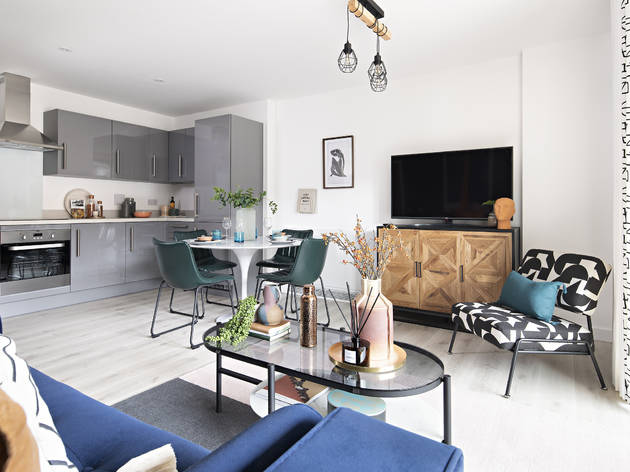 Photograph: Peabody
How does Shared Ownership work?
Shared Ownership lets you buy a share in the overall value of a home and pay a subsidised rent on the part of it you don't own. You can then buy further shares until you own it outright! Basically, it means that you can get on to the property ladder for less, provided it's your sole property and your earnings are under the threshold. Pretty nifty, right? Here's a step-by-step example of how it might work:
1 Search
Find a housing association selling properties in the area you want to live.
2 Apply
Fill in the housing association's online application form.
3 Go see
When you find somewhere you like the look of, go to a viewing.
4 Register
You can usually apply for up to three properties.
5 Get an allocation
You'll hear if you're the highest priority application in five to 15 days.
6 Confirm
You have 24 hours to say you are interested and reserve the home.
7 Do the sums
Complete an affordability assessment, find a solicitor and proceed.
8 Sign up
Once arranged, you'll sign an agreement and pay a reservation fee.
9 Get your mortgage
Get the paperwork sorted. Exchange within 28 days of the Memorandum of Sale.
10 Move in!
You'll usually get the keys within ten days of the exchange.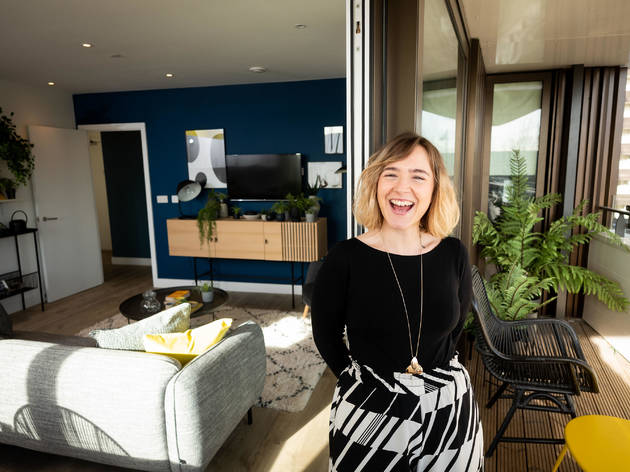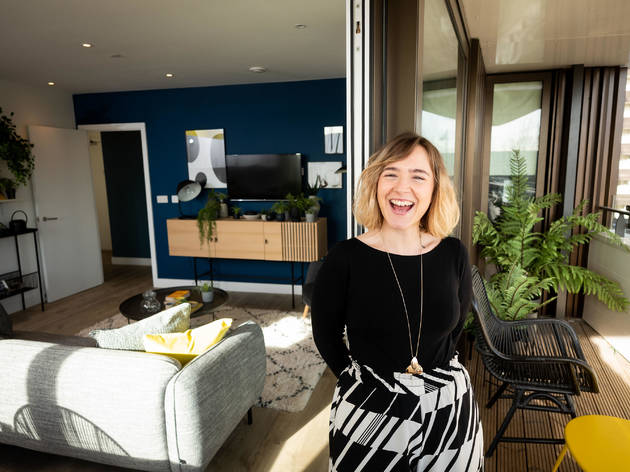 Photograph: Piranha Photography
Josephine, 33, purchased her first property at Motion, a Peabody development in Leyton through Shared Ownership.
Share: 35%
Deposit: £11,462.50 (one-bedroom)
Total monthly cost: £937.91 (£487.84, rent; £291.64, mortgage; £158.43, service).
'It's great to be living in a buzzing new area that is both affordable and has plenty of on offer – I've found that Leyton has just as much activity as Hackney!'