Heads up! We're working hard to be accurate – but these are unusual times, so please always check before heading out.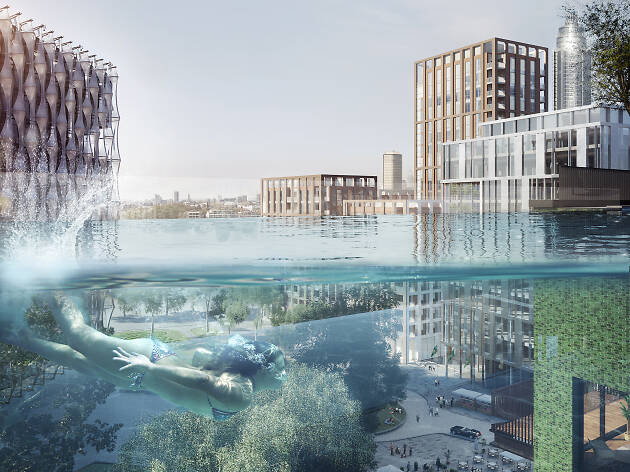 Eight major developments that will change the face of London by 2025
Ten-storey-high swimming pools, futuristic cycle bridges and the UK's highest free viewing platform are just some of the shiny new developments you can expect to see in the coming decades
Like any world-class city, London is in a constant state of flux as state-of-the-art skyscrapers change its iconic skyline and regeneration projects transform areas that were once relatively unloved. Here are eight major developments set to make the capital an even more vibrant and exciting place in the next few decades.
Find out more about what's next for London with our Future Cities series.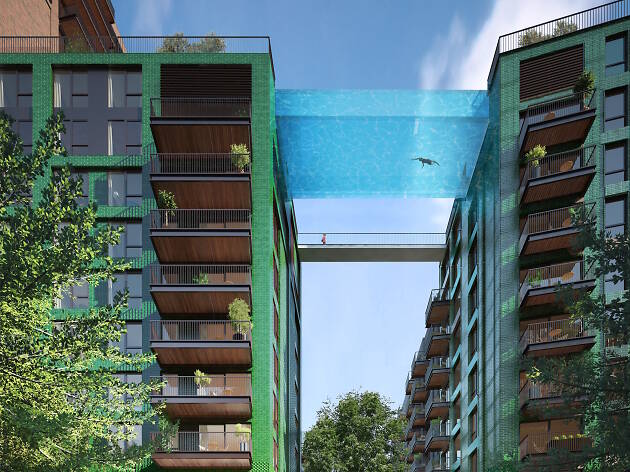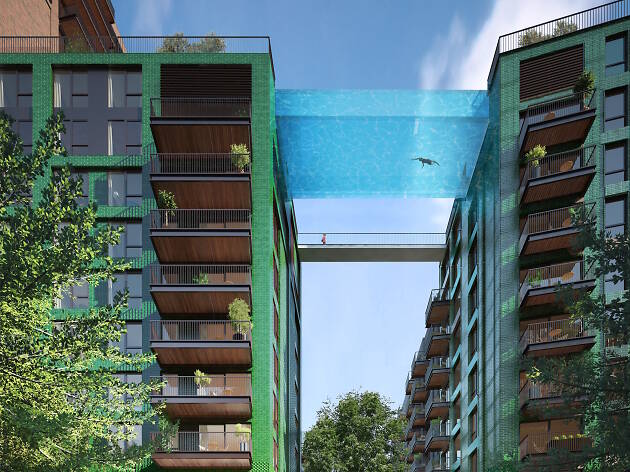 Photograph: Supplied
Due in 2019
Embassy Gardens, a 50-acre residential and business development surrounding the new US Embassy, is transforming the Nine Elms district between Battersea and Vauxhall. The jewel in its crown will soon be the Sky Pool, a totally transparent 25-metre-long pool linking two huge buildings ten storeys above ground. The pool itself will be made of acrylic and is currently being built; once installed, members of Embassy Gardens' swanky social club will be able to enjoy a skyline swim with views of the London Eye and Westminster Palace.
Due in 2019
Construction on this exciting new riverside venue in north Greenwich is due to begin in December. Though it's the brainchild of the team behind awesome Canada Water nightclub Printworks, Magazine London is designed to be a 'blank canvas' which can host everything from gigs and exhibitions to awards ceremonies and kid-friendly festivals. There'll be space for 3,000 people inside and a further 7,000 on the 'outdoor showground', so it's set to become a major destination for large-scale events when it opens in summer 2019.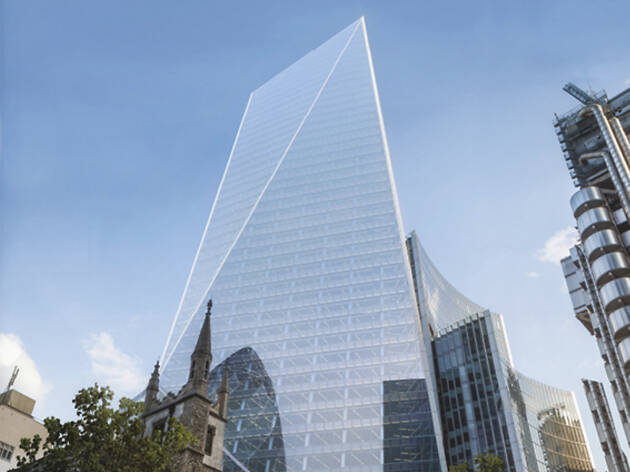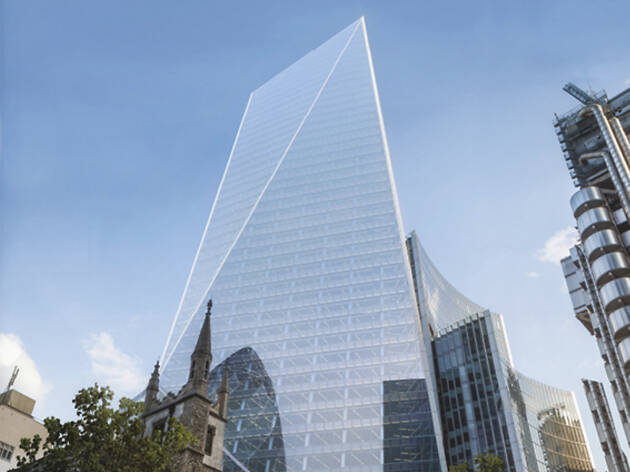 Photograph: Supplied
Due in 2019
Nicknamed 'The Scalpel' because it looks, well, sharp and pointy, this 36-storey skyscraper near Fenchurch Street is being built by the construction whizzes who made The Gherkin. Once finished, it will provide 35 floors of office space for companies including US insurance supremos the W.R. Berkley Corporation. Loads of new shops and restaurants will make it their home too, though, meaning you won't have to become a city slicker to enjoy its dazzling design.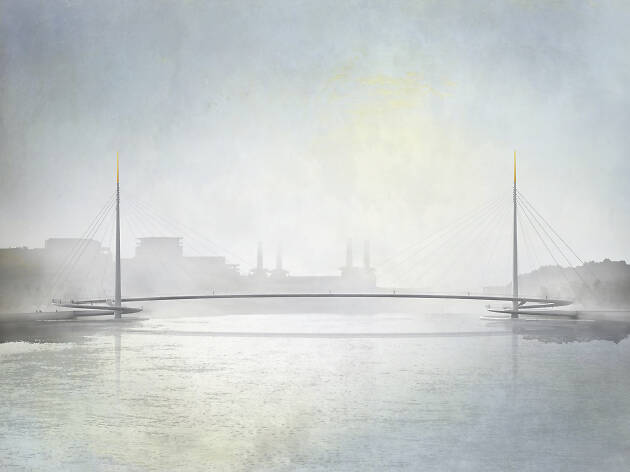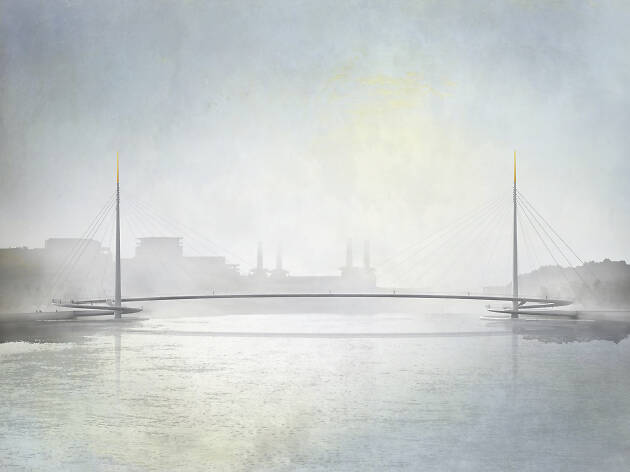 Photograph: Supplied
Construction due to begin in 2022
Between Teddington Lock in south-west London and the Thames Estuary in the east, there are 33 bridges across the capital's famous river, but they aren't always evenly distributed. Danish architects Bystrup have been commissioned by Wandsworth council to design a brand new bridge between Nine Elms and Pimlico, the longest stretch of central London riverside without a crossing point. It's intended specifically for cyclists and pedestrians, so it's bound to be an asset as London seeks to improve its air quality in the coming decades.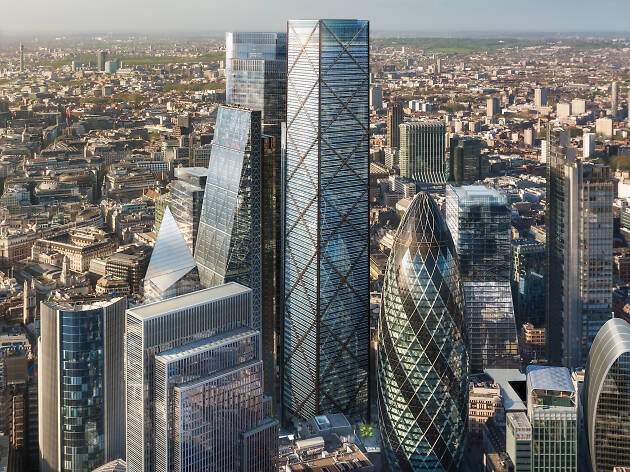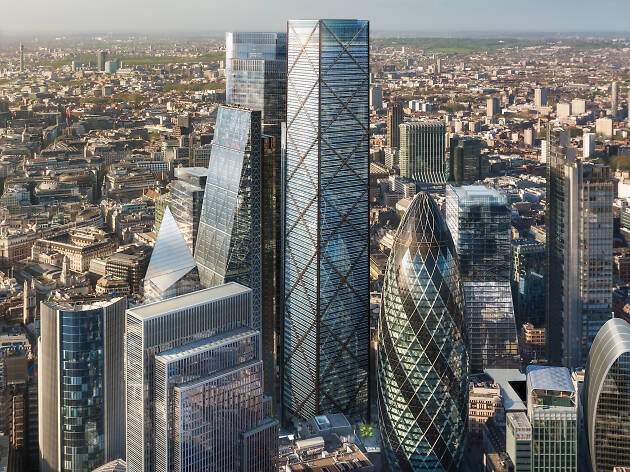 Photograph: Supplied
Due 2025
Approved in 2016, this Square Mile skyscraper will rise 295m above ground to become the UK's second-tallest building behind The Shard. Every new super-tower needs a nickname, and this one's been dubbed 'The Trellis' because of its fancy bronze cross bracing. Though it's located in banker central, The Trellis won't just be about business: it's being built 10.5m above ground to create a huge new public space underneath, and towards the top you'll find the UK's highest free viewing platform. In short: get yourself a skyscraper that can do both.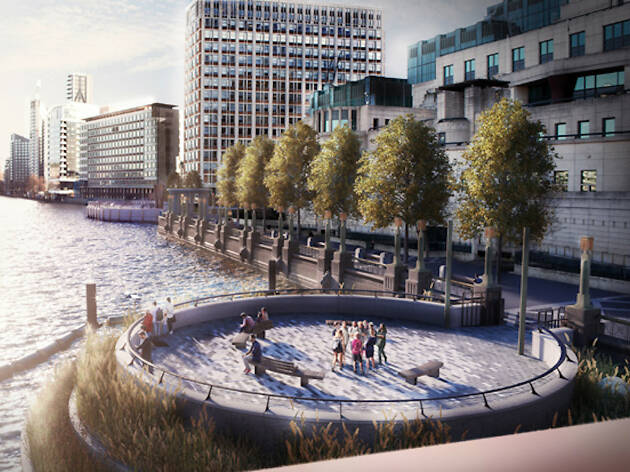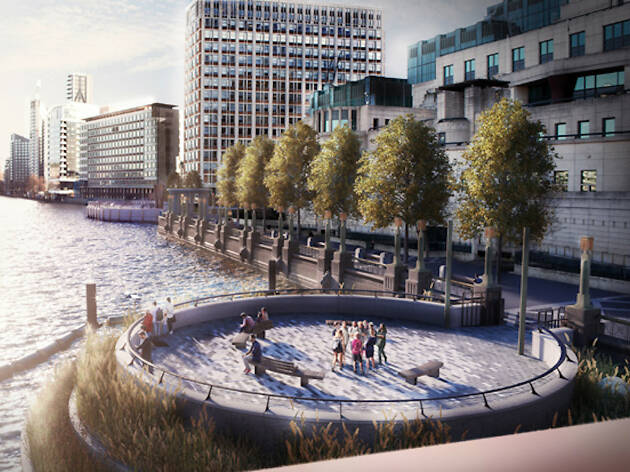 Photograph: Public Realm Legacy
Thames Tideway micro-parks
Construction due to begin 2019
As part of the Thames Tideway project to bring London's waste system up to date, we'll be getting seven new bijou public spaces on the riverbank. They'll be located at King Edward Memorial Park in the east and Putney Embankment in the west, with Victoria, Chelsea and Albert Embankments, Blackfriars Bridge and Heathwall Pumping Station (at Nine Elms) in between. Some of the micro-parks will contain an area that's 'floodable' at high tides, allowing Londoners to paddle safely in the (hopefully) cleaner River Thames.
Due in 2019
This aluminium-finned glass tower rising above the Square Mile has been dubbed the rather unglamorous 'can of ham'. But don't be fooled by the unassuming nickname: 70 St Mary Axe will be a properly modern skyscraper with a top-floor viewing gallery which will offer fabulous panoramas of the city. With an array of shops and restaurants set to open on its ground level, this 21-storey building's future iconic status is surely in the can.
Photograph: Supplied
Malt Street Regeneration, Old Kent Road
Due in 2022
The Old Kent Road is now such a redevelopment hotspot that its modest spot on the Monopoly board will soon feel outdated. Southwark council is currently considering a Berkeley Homes application to build more than 1,000 flats and townhouses on this five-acre plot close to Burgess Park which was previously occupied by a meat factory. If TfL goes ahead with plans to extend the Bakerloo Line into this area, Malt Street could become a new south London hub with shops, office space aplenty and an imposing 40-storey tower.
Discover what's next for London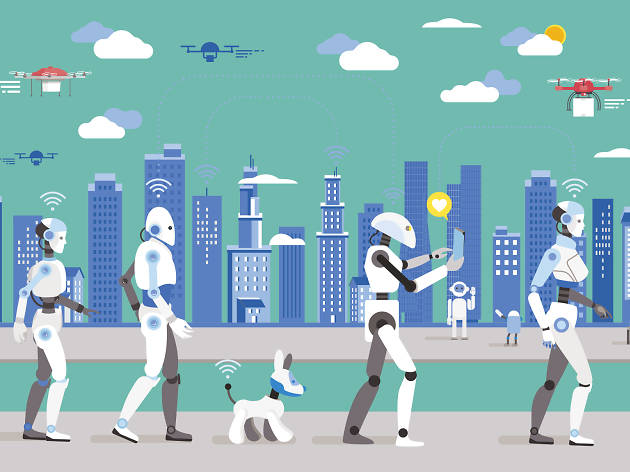 What will London's skyline look like in 20 years' time? How will we respond to climate change, a rapidly increasing population and air pollution? Will we all be eating insects in the near future? In this series, we're delving deeper into the future we know is coming, and investigating the developments that could shift the way we exist in the coming decades.