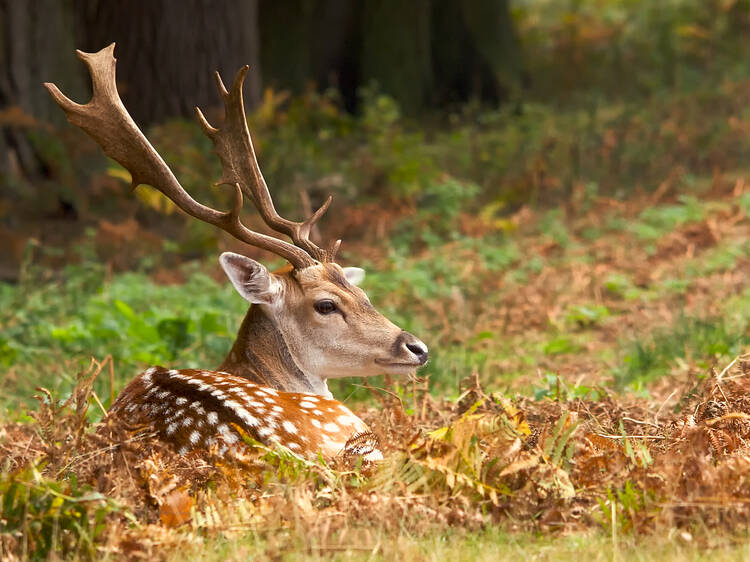 Photograph: Shutterstock
Sevenoaks (57 mins from Denmark Hill on Thameslink)
Get off the train at Sevenoaks and make your way through town to Knole Park (around half an hour on foot from the train station). Home to around 350 wild fallow deer and sika deer, Knole Park is a sure-fire hit among animal lovers — just make sure to keep your dog on the lead to avoid any mishaps!
After strolling through the grounds, walk to the village of Underriver, where you can quench your thirst at The White Rock Inn.
From Underriver, head to One Tree Hill, where you'll find a stunning viewpoint that'll delight photographers and nature-lovers alike. After taking some snaps, continue via Burnt Wood, a forest close to the village of Bitchet Green. Carry on until you reach Ightam Mote, an impressive Jacobean mansion that you can either visit or view from afar during your hike. Be sure to stop at The Chaser Inn in Shipbourne, a dog-friendly pub that even offers a canine menu alongside tasty meals for human consumption! After lunch, continue the circular route back to Sevenoaks via the villages of Budds and Underriver before re-entering Knole Park.