Based on the classic novel/movie 'Fight Club' (except that the contestants fought each other, not their id as interpreted by Brad Pitt), the Time Out x Deliveroo Fried Chicken Fight Club saw eight of the city's top drumstick-peddlers square-up to decide once and for all who ruled the roost. Basically, it was the Great British Beak Off.
The third of our epic foodie face-offs was a pretty tense event: all the vendors brought their A-game, and there was some seriously tasty stuff on the table. It might have been a chilly day but Canada Water's Dock 10 was hot, as more than 1,500 hungry Londoners got stuck in, under the compereing eye of Jarred Christmas.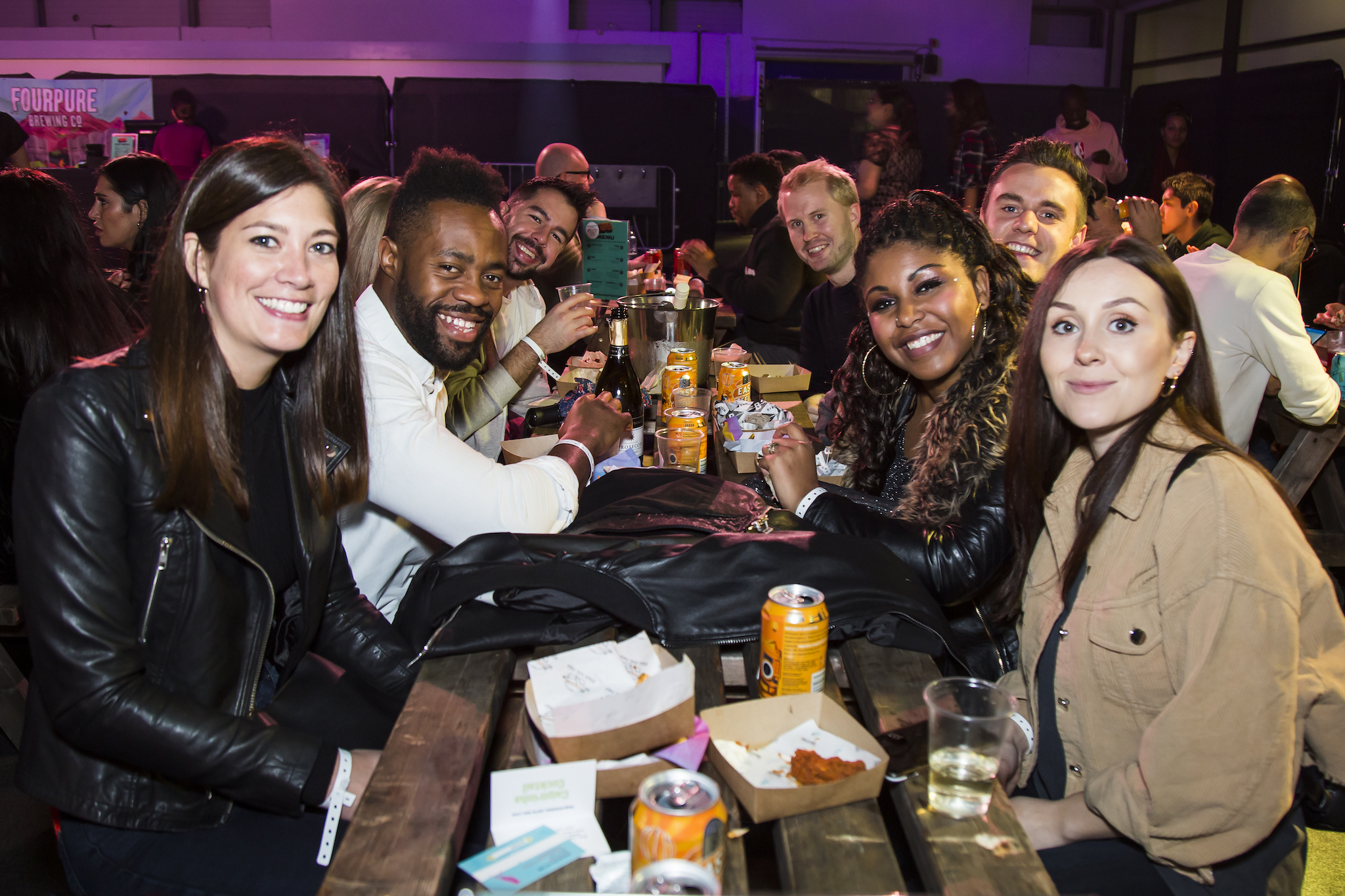 Photo: Rob Greig
Above all, these guys proved that not all chicken is alike. Ho no. The always-strong Mother Clucker brought its signature strips: tea brined, buttermilk soaked and TWICE battered!
Also going trad, Other Side Fried's Buffalo Burger ticked all the classic boxes with hot and ranch sauces. But there were leftfield offerings too: Cabana's crispy fried chicken pieces came with Brazilian steakhouse seasoning. BEAK's effort came with its unfeasibly tasty and secretive 'beaksalt'. Both Lazybones and Thunderbird went for fiery heat offset with a cooling blue-cheese dressing. Not sure about chicken and cheese? It worked, believe us. Then then there was the leftfield but inspired move pulled-off by Byron: bringing (heavenly) nuggets to the contest. Fourpure beers were sunk, tunes were danced to.
In the end, though, Petare carried all before them. Their sensational masa fried chicken, glazed with guava and served with habanero mayo was a thing of rare beauty and a taste explosion. These Venezuelan wizards went down a storm: London is clearly Caracas about them (we've used this joke before, but it is classic repeats season). Well done Petare!
And remember that all the vendors are available through Deliveroo if you're lucky enough to live nearby.
Photo: Rob Greig