Heads up! We're working hard to be accurate – but these are unusual times, so please always check before heading out.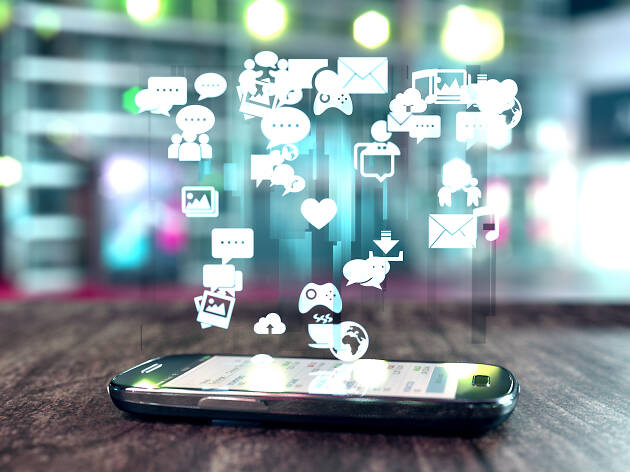 Five apps that could change your London life
Did you know you can track air pollution levels on your phone – and find out which restaurants are selling half-price food that they'd otherwise have to throw away?
We all know about City Mapper, but it's hardly the only transport and lifestyle app that might just streamline your London life Here are five apps – some already available, others coming soon – that could make navigating the city even more simple and stress-free.
---
The fresh air app: Plume
In time, Sadiq Khan's Breathe London initiative will give Londoners access to online maps showing 'continuously updated information on the air pollution they're breathing as they move around their city'. But for now, the Plume app already allows smartphone users to track the relative severity of air pollution as they go about London life. Its practical use may sometimes be limited – after all, if your workplace happens to fall in a pollution hotspot, there's little you can do about it. But Plume is definitely helpful in terms of raising our awareness of air quality in the capital.
The half-price food app: Karma
Originated in Sweden and launched in London last year, this app could benefit your bank balance and your eco credentials. The idea is simple: cafés, restaurants and grocery stores use Karma to sell for half-price food that they'd otherwise have to throw away. It cuts down on waste, boosts restaurants' revenue and lets you enjoy bargain meals from Hummus Bros, Detox Kitchen and many more. Frankly, it's a tasty innovation in all senses.
The crowd safety app: The Krowd
Sadly, the threat of terrorism is an inescapable part of living in a major global city like London. But this new app, funded by a six-figure award from the Home Office following the London Bridge attacks, is designed to help people stay safe in crowded places. Designed by Devon-based developers KrowdThink, it connects civilians in busy public spaces to professional security teams, enabling them to report suspicious activity in real time. According to a March 1 press release, The Krowd will launch at Broadgate Quarter in the City 'in the coming weeks'.
The anti-insomnia app: Sleepio
London life is famously stressful, and this can take a toll on our sleep quality. So it's awesome to hear that Sleepio, an app designed to help people overcome insomnia, is being rolled out across the capital. The app is supported by the Good Thinking Service, a group backed by the NHS and the Mayor of London, and works by helping users to work out their ideal personal sleep pattern. If your own sleep habits are a bit erratic, this clinically-proven app has got to be a worth a go.
The on-demand bus app
We all know that London buses operate according to timetables, but an exception to this rule could be on its way. In February, TfL launched a four-week consultation on plans to trial an on-demand bus app in Sutton, south London. Passengers would be able to book seats on a 14-person minibus that would stop at 'more convenient locations, including those not currently served by public transport'. The minibus would have free WiFi and USB charging points – an excellent idea, tbh – and even be allowed to 'make flexible stops within a certain area'. Sutton was chosen because it has relatively high car dependency, but TfL says it's already looking into a second trial area, so watch this space.