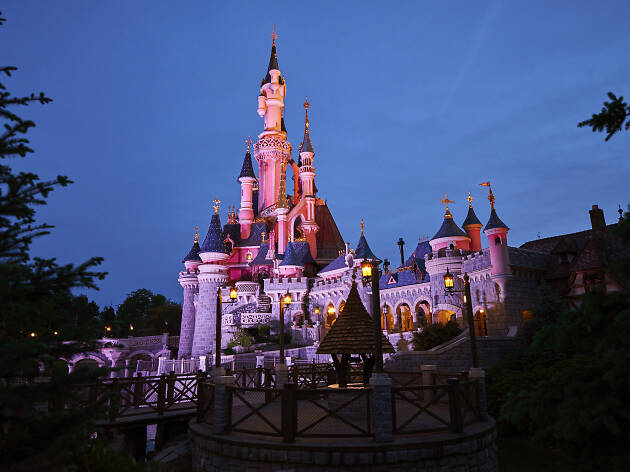 Five reasons why you have to visit Disneyland Paris out of peak season
If you know when to visit, a dreamy escape at Disneyland Paris can be more affordable and a lot quieter than you might expect
We're not mind-readers, but we're going to bet that if you're reading this then you've probably got Disneyland Paris on your bucket list. After all, who doesn't secretly (or not-so-secretly) want to hang out with Mickey and Minnie Mouse, marvel at fireworks bursting over Sleeping Beauty Castle and hurtle through an abandoned gold mine on Big Thunder Mountain? You're never too old for a magical trip to Disneyland Paris – and thanks to the Eurostar, which zooms directly to the gates of the park – it's incredibly easy to get there from London.
So if you're ready to finally achieve your Disney dreams, then listen up: we've got some insider intel on how to make the most of your time there, and save some cash while you're at it. The park is open year-round, but if you visit off-peak (that's during the week, and not during school holidays), you can maximise your time there.
Basically, it's a no-brainer: if you don't have kids (or your little ones haven't started school yet), then it makes total sense to visit Disneyland Paris off-peak. Here are five reasons why a trip outside of the park's busiest periods pays off, and then some.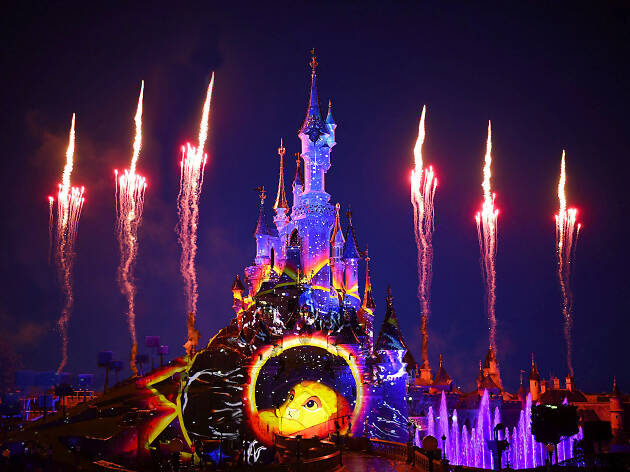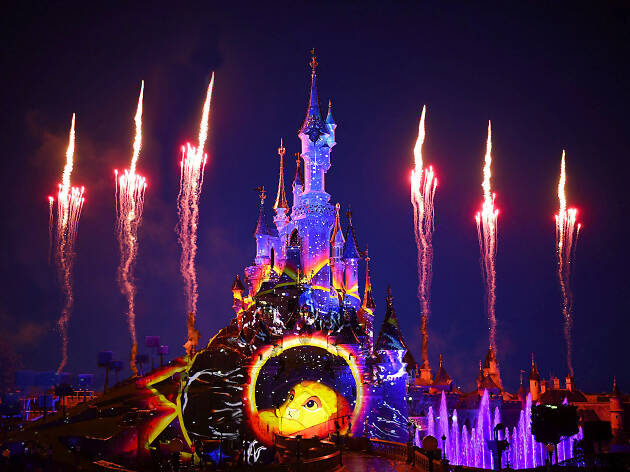 © Disney
1. The crowds are smaller
There's a moment when you first enter Disneyland Park (that's one of the two parks at Disneyland Paris) when you wonder if what you're seeing is real. You step through the huge gates, take a walk through Main Street, U.S.A., meet a Disney character, and pinch yourself: it really is just as magical as you could've imagined. With fewer people in the park, you'll score a better spot at the famous daily Disney Stars on Parade and the heart-stopping, nightly Disney Illuminations. And if you're coming to Disneyland Paris to see the brand new The Lion King and Jungle Festival – an all-swinging, all-dancing season running from July to September this year – then it'll be easier to get prime viewing spots.
2. The queues are shorter
Whether you're into loop-the-loop rollercoasters or chilled-out boat journeys, Disneyland Paris is the place to go for rides. And of course, fewer people means shorter queues. Itching to duck and dive through a gigantic kitchen on Ratatouille: The Adventure in Walt Disney Studios Park? Keen to shoot some lasers at Buzz Lightyear Laser Blast? Your wait time will be a lot faster off-peak. Pro tip: to cut down your wait time even further, you can also get a free FASTPASS, which will allocate you a time to come back to check out an attraction. You should also consider joining the single rider line for faster access to your fave ride. Plus, by staying at one of the Disney hotels, you can visit the park an hour earlier.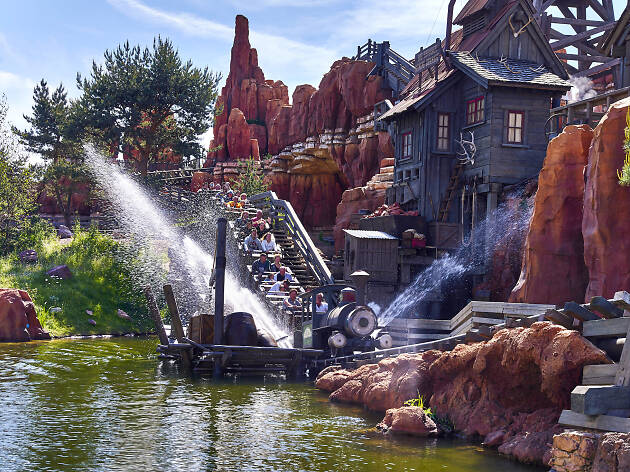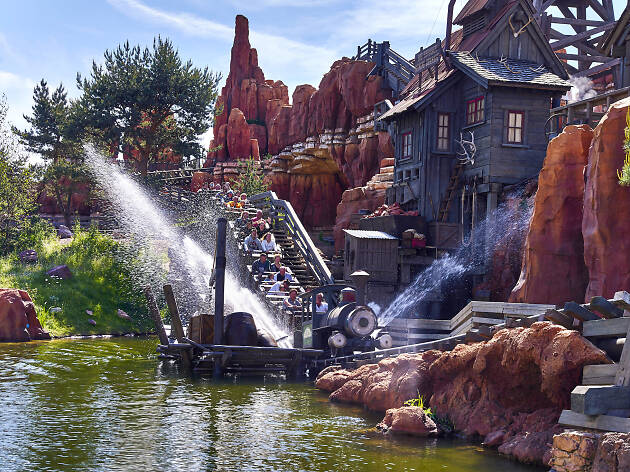 © Disney
3. You'll squeeze in way more rides…
Shorter queues = more rides. It's difficult to express just how epic Disneyland Paris is. Like we said before, it's actually two parks in one – Disneyland Park and Walt Disney Studios Park – and there are more than 50 attractions, shows and parades to explore. You'll want to try and squeeze in as much as possible, not to mention explore things at your own, leisurely pace, like the whimsical hedge maze known as Alice's Curious Labyrinth (watch out for the Queen of Hearts!), plus adrenaline-pumping rides like The Twilight Zone Tower of Terror and Big Thunder Mountain.
4. … and you'll ride your favourites again and again
Once never feels like enough. We guarantee that after one zip round Star Wars Hyperspace Mountain – that's the classic attraction, now with an epic Star Wars takeover – you'll want to ride it again. And again. Same goes for the much-loved Pirates of the Caribbean boat ride and many more incredible experiences.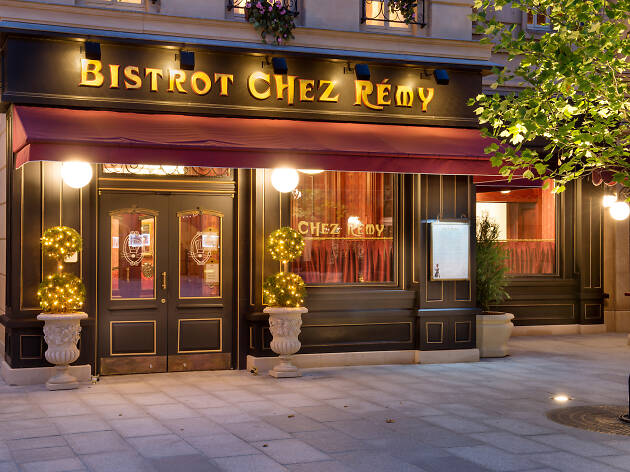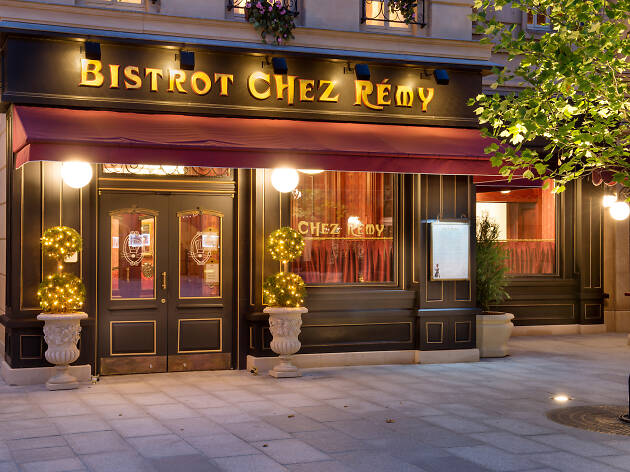 © Disney
For the full list of prices from now until April 2020, visit the Disneyland Paris website. You'll find that you can save by visiting off-peak – which means there'll be more money in your pocket for all the exciting extras. Go merch-crazy in the Disney Village, book a very special dinner with a Disney character and treat yourself to a themed dining experience. One of the most popular is the indulgent French restaurant Bistro Chez Rémy, a real-life version of the eatery from 'Ratatouille'. You could also upgrade your hotel experience at one of the many fantastic themed places to stay on-site.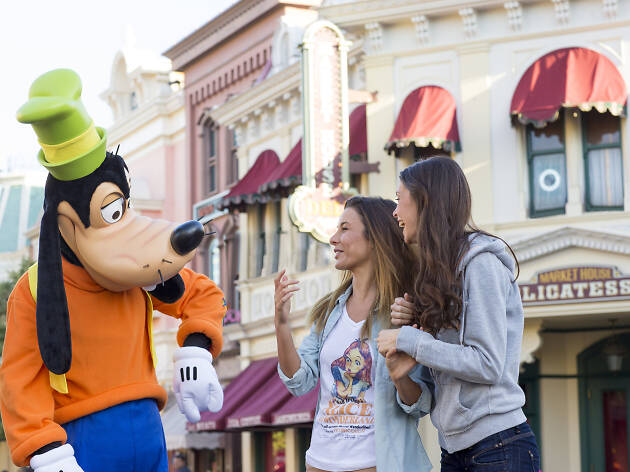 © Disney
Book your experience today!
We're giving you and three friends the chance to spend three magical days at Disneyland Paris! Here's how you could win.