Heads up! We're working hard to be accurate – but these are unusual times, so please always check before heading out.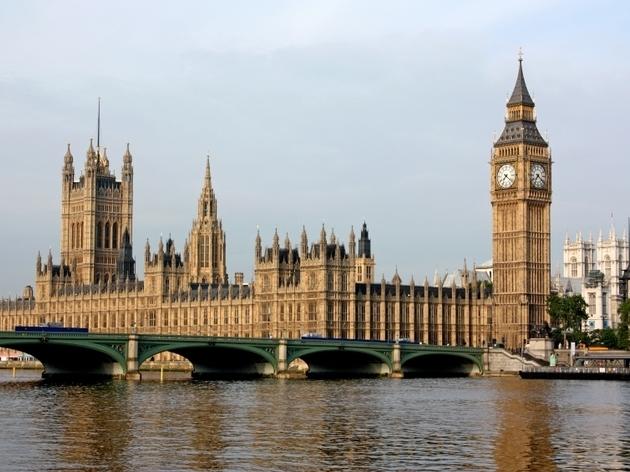 Five things you might not know about the Houses of Parliament
So long as you're not Guy Fawkes, you're welcome to visit the Houses of Parliament as a tourist. Want to know the inside track? Read on
You've seen the building on postcards, you've watched countless politicians on the news, shouting at each other at PMQs in the Commons Chamber, and spotted the odd Lord dozing on the back benches during debates. But have you ever fancied taking a look around for yourself? Perhaps our five fascinating facts about the Houses of Parliament will persuade you to visit.
RECOMMENDED: The 100 best hotels in London
Five interesting facts about the Houses of Parliament
Visitors (including overseas visitors) can book guided and audio tours of the Houses of Parliament. Find out about the history of the Houses, see the impressive collection of art hanging on the walls and sit in those famous leather seats without having to go to the trouble of getting elected.
Kids are welcome. If you want to get the children interested in politics early, there are special audio tour options suitable for ages seven to 12.
In the 1800s, business in Parliament had to be abandoned due to the foul-smelling gases rising up from the Thames. That was during the Great Stink of 1858, when the river was the main exit route for all the human waste the city produced. Thanks to civil engineer Joseph Bazalgette and Victorian plumbing, it smells a lot nicer these days. So booking afternoon tea by the Thames as part of your tour will be a treat, not a torture.
You can observe a debate or Question Time in either the House of Commons or the House of Lords, you just have to write to your local MP – they get a small allocation, so contact them as far in advance as possible.
'Big Ben' actually refers to the bell that you can hear being struck, not the clock. The famous tower the Great Clock and Big Ben are contained in has recently been renamed the Elizabeth Tower. It's currently being refurbished, but put a note in your diary to take a tour when it reopens in 2020.