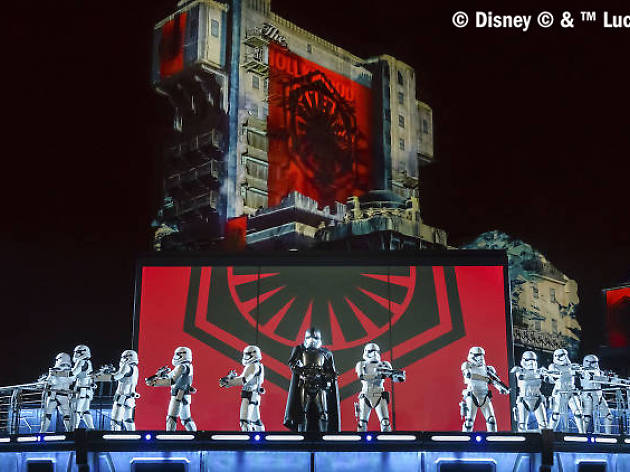 Five ways to be a kid again with Legends of the Force at Disneyland® Paris
Relive those carefree childhood days by immersing yourself in an epic new experience
Legends of the Force – A Celebration of Star Wars is a spectacular new season at Disneyland Paris that allows guests to be a part of the Star Wars saga like never before, through a range of unique experiences. Firstly, though, let's clear one thing up from the beginning: although Legends of the Force is obviously a dream come true for any Star Wars fan, you certainly don't have to be a fan or even have any knowledge about the saga to get every single ounce of fun out of this incredible season.
From January 12 to March 17, 2019, guests will be able to step foot into the Star Wars galaxy at Disneyland Paris, where they'll find huge-scale light and laser shows, opportunities to meet all kinds of iconic characters, 3D experiences, thrilling rides and much more.
There really is something for everyone, including lots of family-friendly fun, of course, but there's also plenty for adults to enjoy, too – and let's face it, you'll probably be running around like a kid anyway, whatever your age.
Difficult as it may be to tear yourself away from the Star Wars universe, when you do you'll suddenly remember that you're in Disneyland Paris, which means you're spoilt for choice when it comes to eating, drinking and shopping. There are over 50 restaurants (offering everything from Texan barbecue to ratatouille to the Jedi Burger at Café Hyperion), a range of venues to enjoy a drink at (such as the fantastical Café Fantasia and several rootin' tootin' saloons) and more than 60 shops for when you need some retail therapy.
Best of all, it couldn't be easier to travel to Legends of the Force from London. Rather than taking place in a galaxy far, far away, the action is happening at Disneyland Paris, which you can reach by hopping on a Eurostar that takes you directly to the park, flying to Paris from select UK airports and taking the Magical Shuttle bus from the airport, or by car, via a ferry or Eurotunnel Le Shuttle to Calais.
But don't put off those travel plans for too long, as Legends of the Force is only happening for a limited time, January 12 to March 17, 2019. So why wait? Once you're immersed in the Star Wars universe you'll want to savour every minute of fun, so get booking now and join in!
By now, you're probably wondering exactly how Legends of the Force – A Celebration of Star Wars can make you feel like a big kid again. Can it really be that fun? Yep, it really can, and below are five of many highlights that'll allow you to channel your inner big kid.
And remember that you can win a two-night holiday package to Disneyland Paris to experience Legends of the Force in all in its glory. For information on the prize and entry details, visit www.timeout.com/legends.
5 ways to be a big kid again with Legends of the Force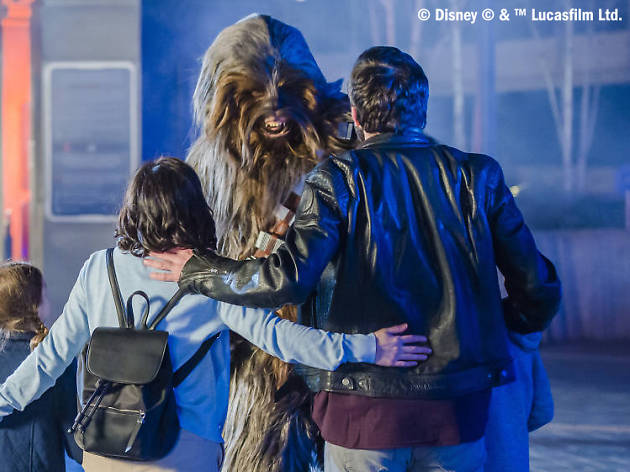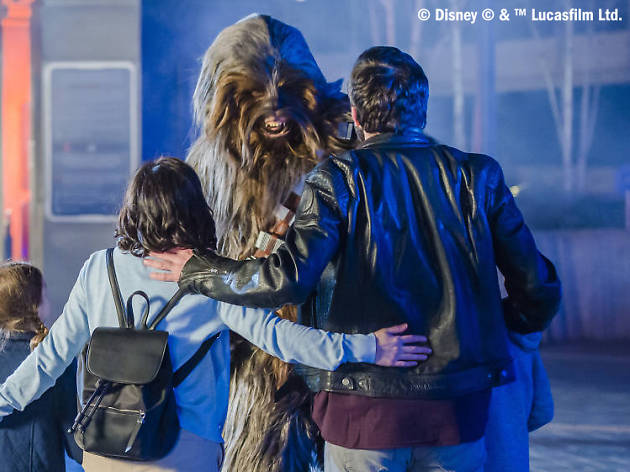 Make the wookiee noise when you meet Chewbacca
Don't try and pretend you won't do it. One of the great things about Legends of the Force is the opportunity to meet and interact with characters from across the saga, which includes getting a great big hairy hug from everyone's favourite wookiee. Now, try and tell us you don't feel 100% happier after that hug? And make sure to perfect your best wookiee growl beforehand.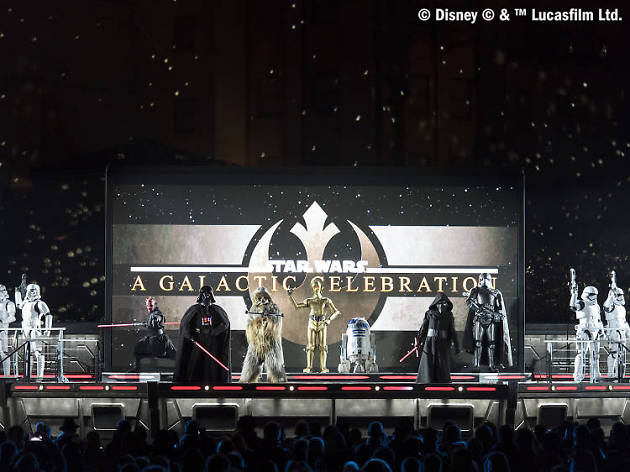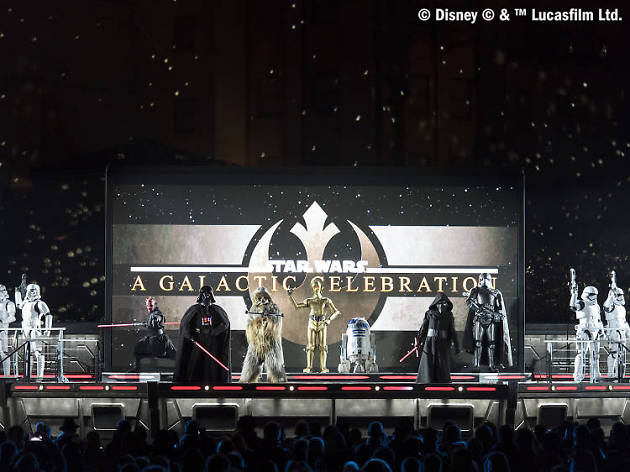 Bertrand Guay
Relive the fun of watching 'Star Wars' for the first time
When you watch the incredible Star Wars: A Galactic Celebration night-time show, you'll feel like you're watching your first 'Star Wars' movies for the first time, all over again – and if you've never seen a 'Star Wars' film, prepare for a treat. See Luke Skywalker destroy the Death Star, watch Obi-Wan Kenobi defeat Anakin Skywalker and encounter many more breathtaking highlights – but only for a limited time during the season, so hurry!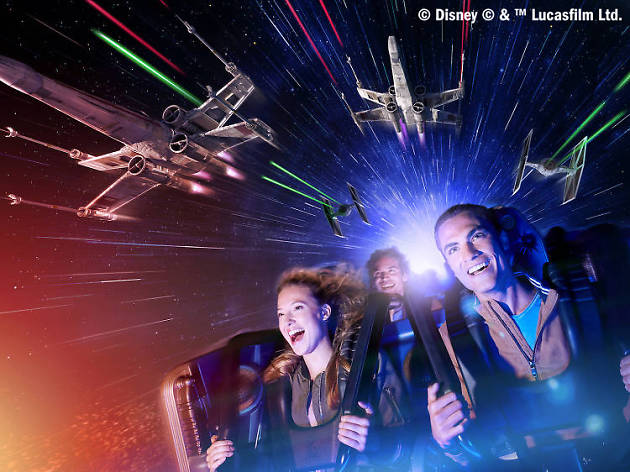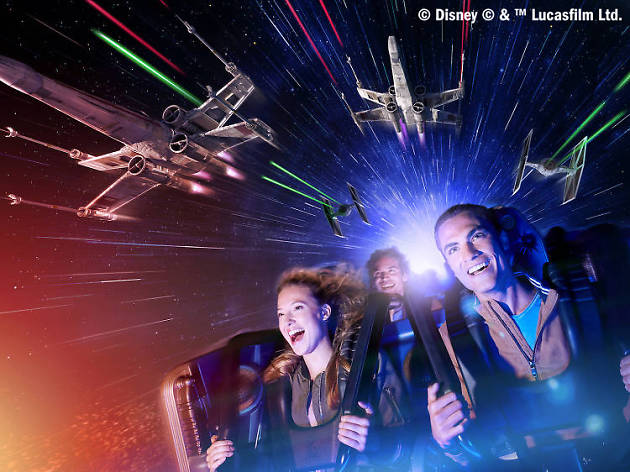 Sylvain Cambon
Become a hero when you ride 'Star Wars Hyperspace Mountain'
This takeover of the Classic Disneyland Paris ride Space Mountain will have you pumped-up and ready to face the Empire. Step into your ship, blast off and get ready to battle with TIE fighters before a dramatic showdown with a Star Destroyer. And yes, you get to blast the heck out of stuff as you're propelled around space. This is exactly what your ten-year-old self would have wanted.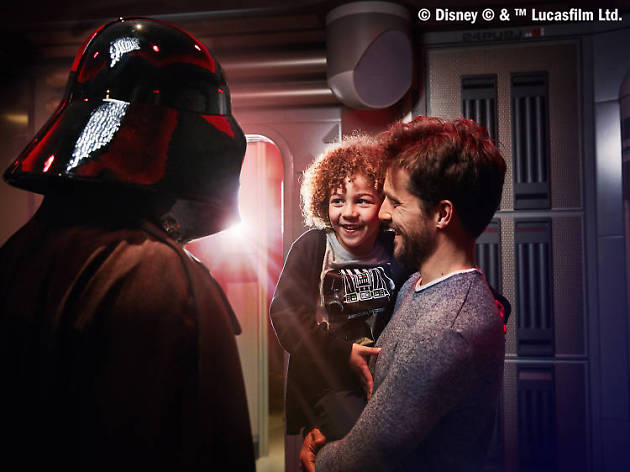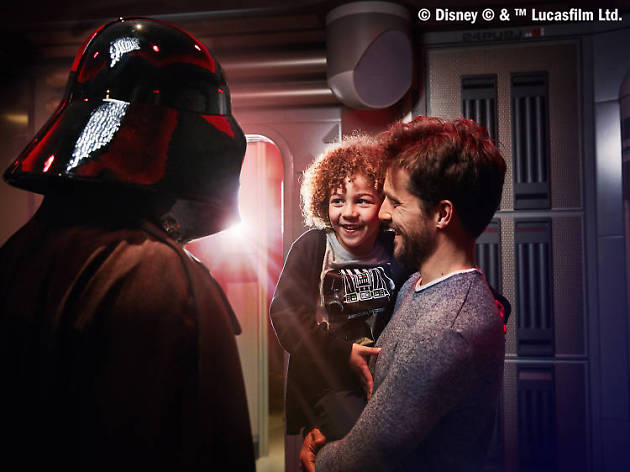 Try to keep your cool and not quake in your boots as you encounter Darth Vader
If you're feeling pretty good about showing the Empire who's boss on Hyperspace Mountain, get ready for another momentous test of your bravery when you meet the mighty Darth Vader. Yes, you'll get the chance to encounter the Sith Lord face-to-face. Just try to keep your cool and not dive behind the nearest sofa – there won't be one, so you're on your own here.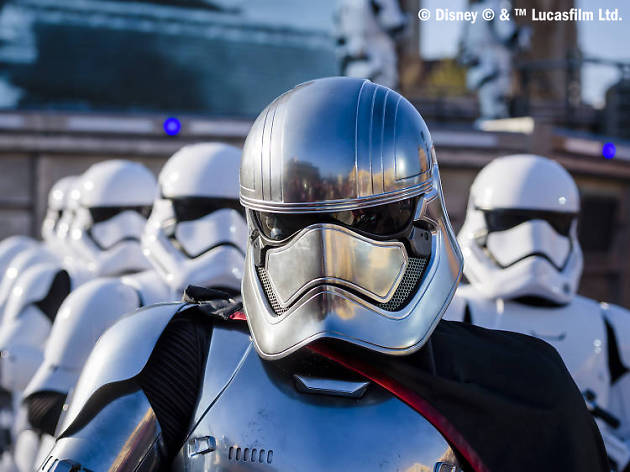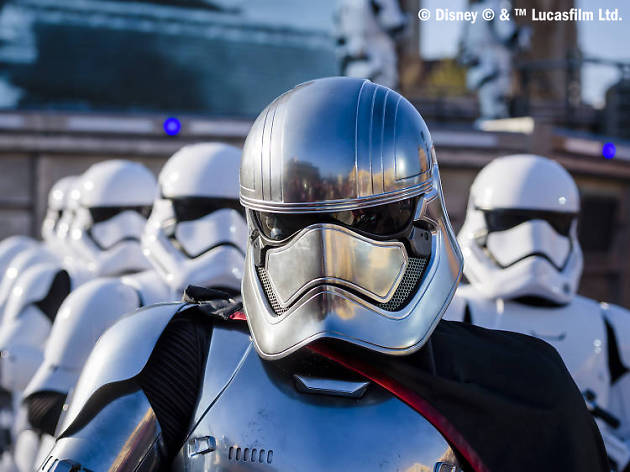 Be 'wowed' as you witness a First Order March
Try to keep your jaw from dropping as you watch the fearsome Captain Phasma lead an ominous but spectacular First Order March. The battalion of stormtroopers marching in perfect, menacing harmony really is a sight to behold. Just make sure you behave yourself while you're watching, as we hear that the Captain doesn't take too kindly to mischief on her watch. Remember, though, that the First Order March only takes place for a limited time during the season, so don't delay if you want to see this spectacle.
Support Time Out
We see you're using an ad-blocker. Ad revenue is Time Out's main source of income. The content you're reading is made by independent, expert local journalists.
Support Time Out directly today and help us champion the people and places which make the city tick. Cheers!
Donate now