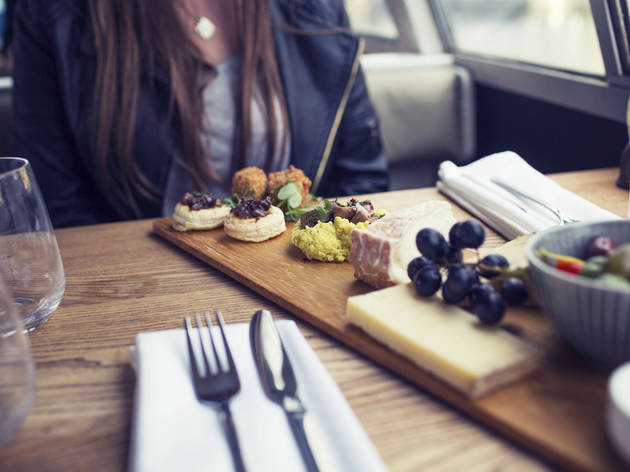 For the foodies
Book a table for friends at these summery foodie and boozy destinations – and use PayPal to settle the bill
Fancy some alfresco eating and drinking? These are the hot spots for you.
Do negronis float your boat? Well, you're in luck. Not only does the House of Peroni pop-up at Proud East offer plenty of comfort food for anyone who loves a good Italian (like mamma used to make) but there's a swanky negroni bar on Regent's Canal for VIDs (Very Important Drinkers, which is technically anyone who can get a ticket). Entry gets you a tasting menu of cocktails, fun times with pals and peaceful views of the canal. Book now for dates until July 1.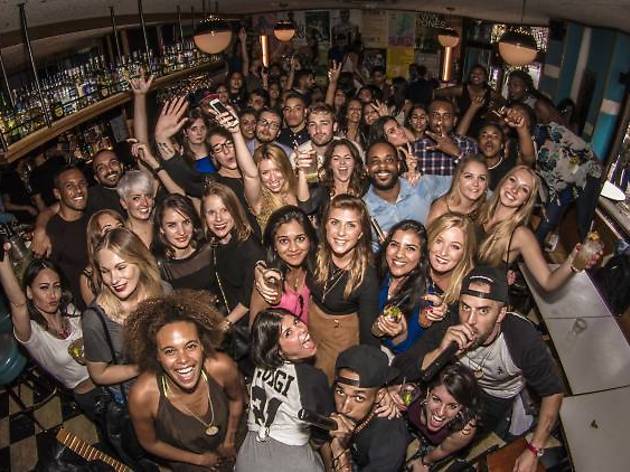 If you love everything from Grandmaster Flash to Jay-Z, get your posse down to Hip Hop Brunch, a lively afternoon event that's big on beats and bottomless booze, with some seriously good eats inspired by the American South. Once you've put away a three-course meal, sign up to spit your best at hip hop karaoke or casually wave your hands like you just don't care as DJs drop tunes from back in the day.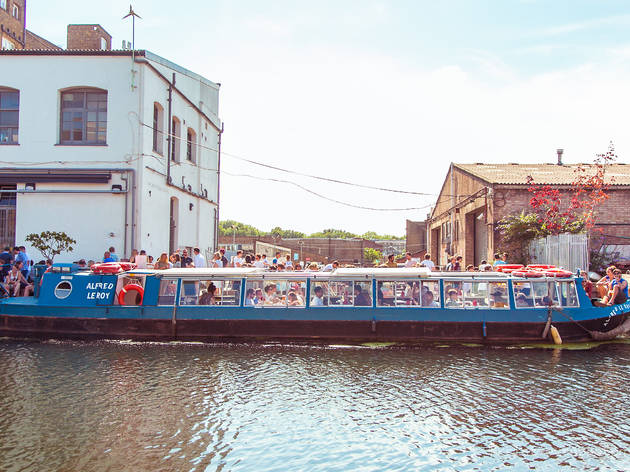 Hop aboard this wonderful booze cruise if you're looking for a memorable crew outing on the Eastside. It comes courtesy of Hackney Wick's Crate Brewery, who fixed up an old barge to turn it into a swanky watering hole that also does a fine selection of nibbles from E5 Bakehouse and Neal's Yard. And if you need to sort out a venue for a special occasion, they've got you covered: you can hire out the entire boat. Ahoy!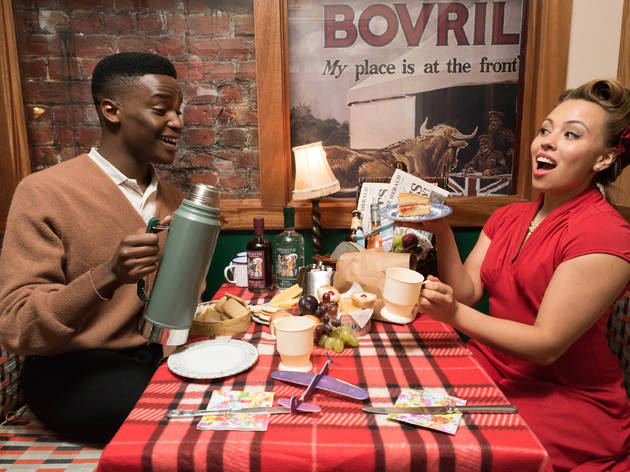 It's not enough that Cahoots is done up like a tube station from a bygone era. The friendly West End bar offer a very proper, very British indoor picnic every weekend, straight out of 1946. It comes with gin or vodka cocktails (bottomless, optional), ration-sized pork pies and cucumber sandwiches (remember, it's 1946) and some wonderful puddings and sweets that'll go down well with a strong cup of tea. Book in advance, for groups of eight people max, to catch one of the three sittings each day.
Pay your mates back fast with PayPal
The PayPal app has got a neat feature with makes it quick and easy to exchange money, whatever you're paying for. So the next time you're hitting the town with your mates, get your PayPals in sync and brace yourself for the best, most stress-free summer yet.