Heads up! We're working hard to be accurate – but these are unusual times, so please always check before heading out.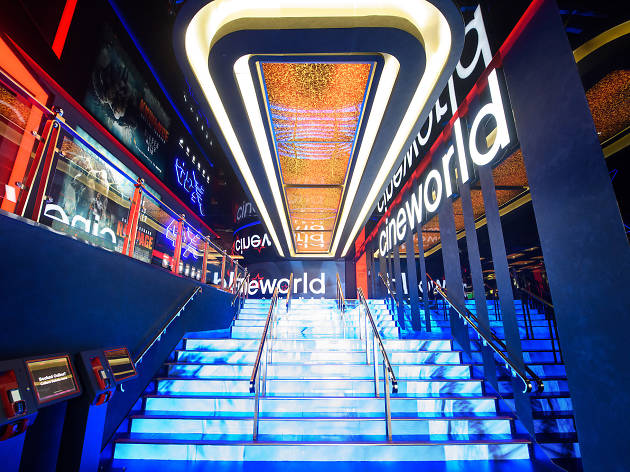 Get more from your moviegoing at Cineworld Leicester Square
London's occasion destination for cinema
Leicester Square is the home of entertainment in London and Cineworld is the jewel in its crown. Whether it's a first date, a special occasion or just the thrill of seeing a big new movie on opening night, a visit to Cineworld Leicester Square always makes filmgoing that extra bit special. As you enter the cinema, an iconic all-digital staircase brings the film experience dazzlingly to life (and delivers a perfect opportunity to raise your Instagram game). Then Cineworld gives you exciting new ways to experience the biggest films and lose yourself in the action…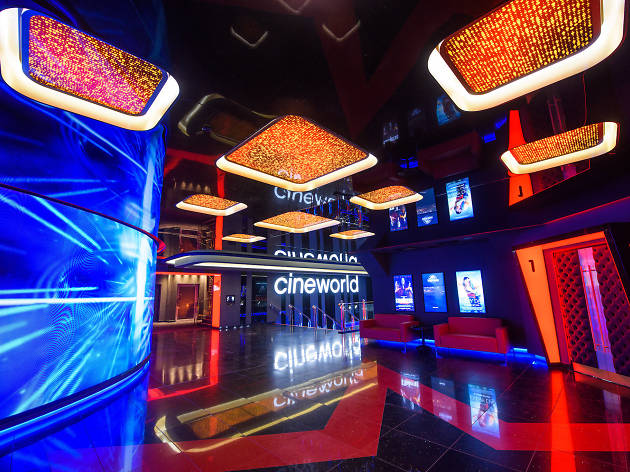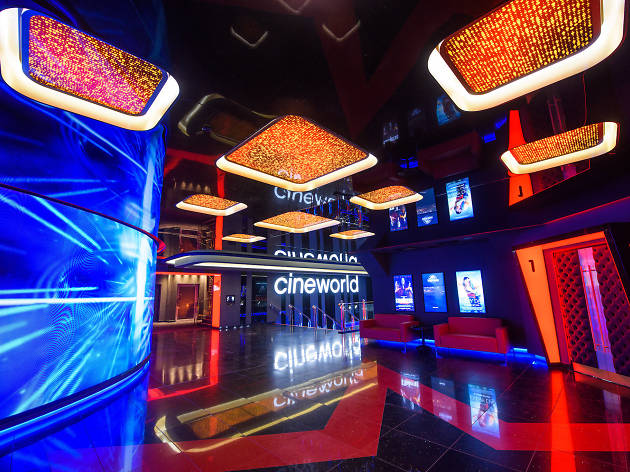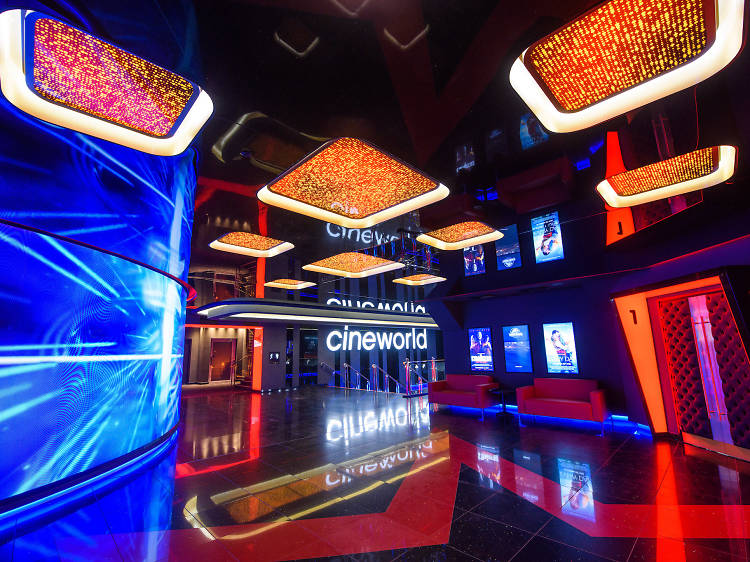 Matt Crossick/PA Wire
Cineworld Leicester Square is home to an IMAX screen like no other. The first thing you'll notice when you enter Cineworld's IMAX is the sheer size of the giant curved screen – it's so big it will make you feel like a kid again. Cineworld is also the only UK cinema chain to present IMAX with Laser. A quantum leap forward in moviegoing technology, IMAX with Laser gives you the brightest, sharpest, most vivid digital images ever. It's combined with stunning sound that puts you right in the landscape of the film. The watery world of 'Aquaman' and the magical mayhem of 'Fantastic Beasts: The Crimes Of Grindelwald' come dramatically to life: it's experiencing a film as the filmmakers intended. To put it simply, it's pretty jaw-dropping, so come and experience IMAX with Laser for yourself at Cineworld Leicester Square.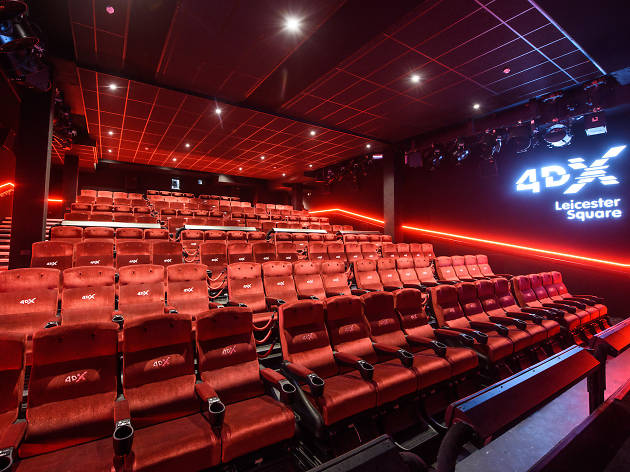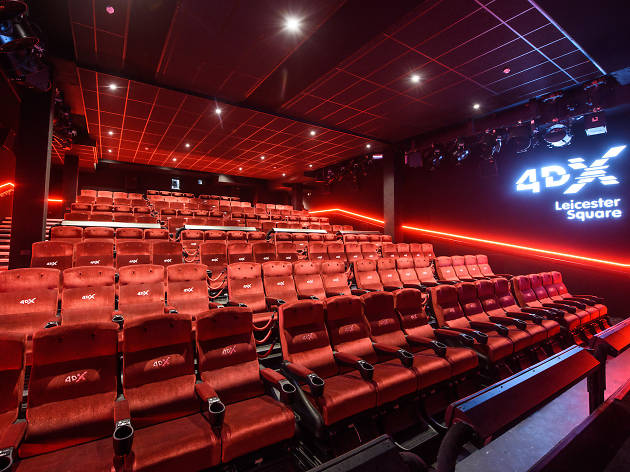 Matt Crossick/PA Wire
Exclusive to Cineworld in the UK, the 4DX screen at Leicester Square offers filmgoing that delights all five senses. It uses three types of seat motion (pitching, rolling and heaving) that work in perfect synchronisation with effects such as wind, water, fog, tickling, strobe lights and vibrations. Yet, that's not all. It also plays with your sense of smell, bringing texture and immediacy to any scene, whether that's the scent of roses as the characters stroll through a flower garden or the smoking rubber in a thrilling car chase. Cineworld Leicester Square turns movie watching into a wild theme park ride, transforming the whole auditorium into an active participant in the storytelling experience. Available in 2D or 3D, it elevates filmgoing to exciting new heights.
Matt Crossick/PA Wire
Cineworld Leicester Square still has one more ace to play. Welcome to Cineworld Superscreen, which offers the classic cinema experience, only more so. This is film-watching on an epic scale, with a huge screen to dazzle your retinas, multi-dimensional sound from Dolby Atmos to spark your imagination, super-comfortable seats and an ambience that reminds you why you fell in love with the movies in the first place. This is a screen that widens the eyes and makes you gasp. It's cinema and then some. If you are an Unlimited member, you also get an added extra. You can enjoy the spectacle of Superscreen at Cineworld Leicester Square at no extra cost to your membership. It's even more bang for your buck.
An unforgettable movie experience
Whichever big movie you want to watch, Cineworld Leicester Square gives you extra. And remember it is the only location on the square where you can experience 4DX and IMAX with Laser. Cineworld Leicester Square offers different ways to enjoy the biggest films, always with the emphasis on intensifying an already awesome spectacle. It's the perfect destination for your movie nights, whatever the occasion.
For just £20.40, the West End Unlimited Card gives you all the benefits of the Unlimited Card:
- Exclusive previews of upcoming films
- 10% off in-cinema snacks and drinks
- 25% off food and drink at partner restaurants
- A month's free membership by recommending Unlimited to a friend
- Plus access to Leicester Square Superscreen at no extra cost