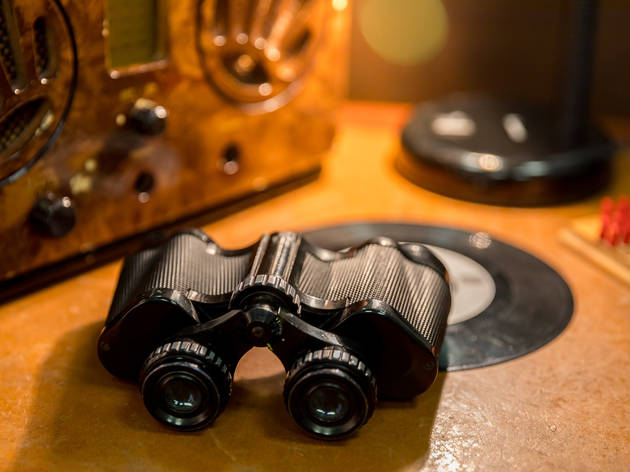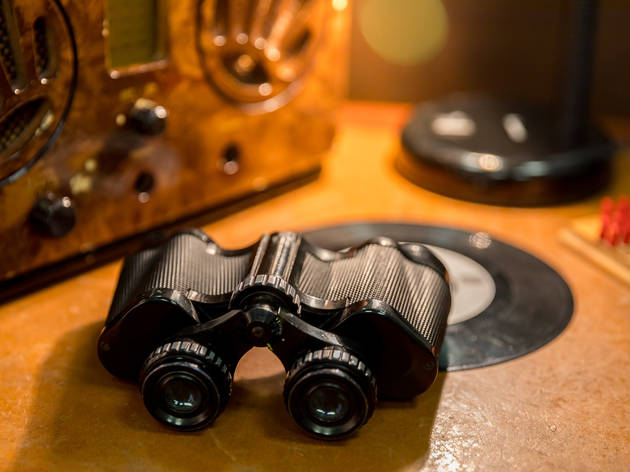 1/10
Balazs Kovacs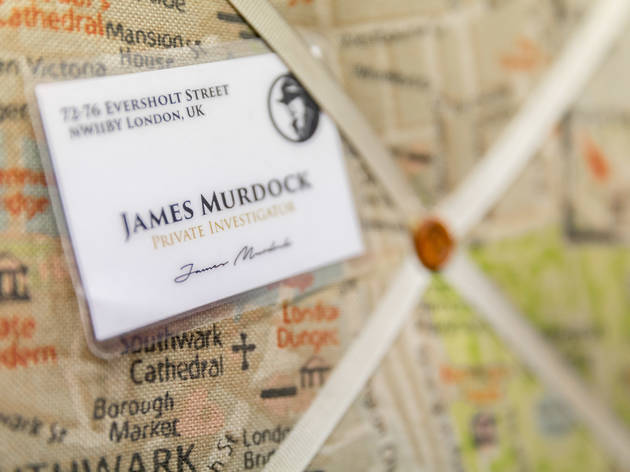 2/10
Balazs Kovacs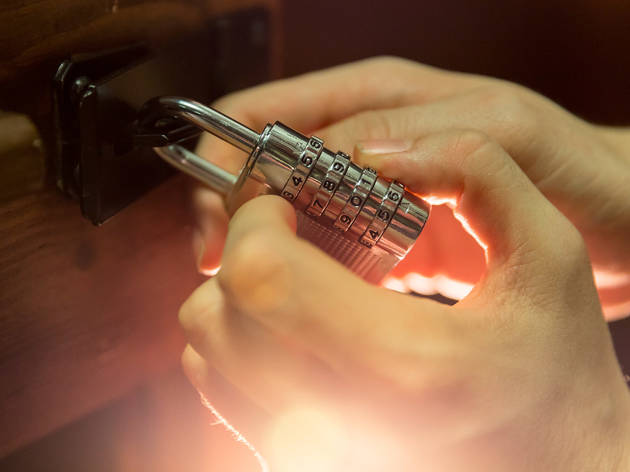 3/10
Balazs Kovacs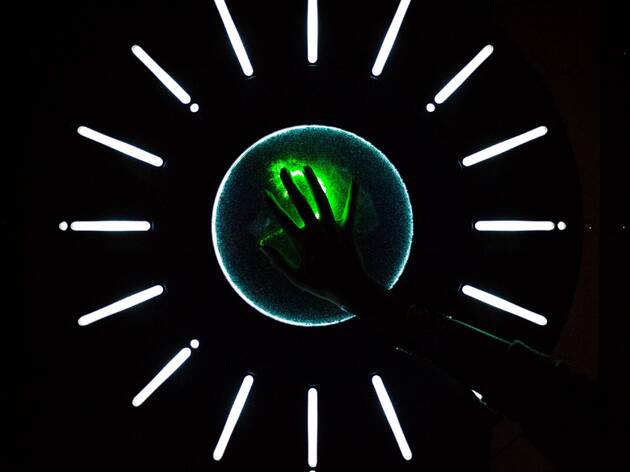 4/10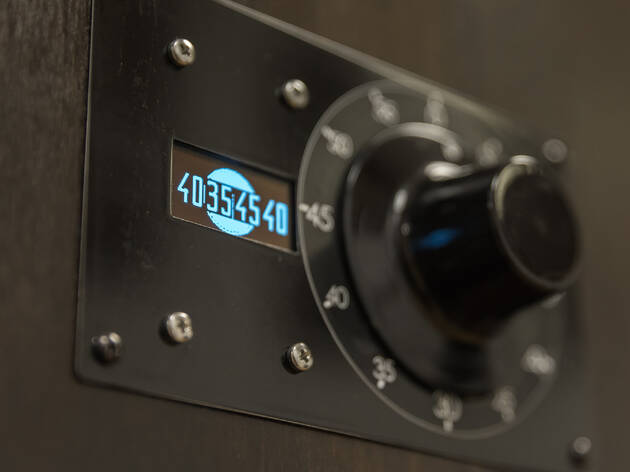 5/10
Balazs Kovacs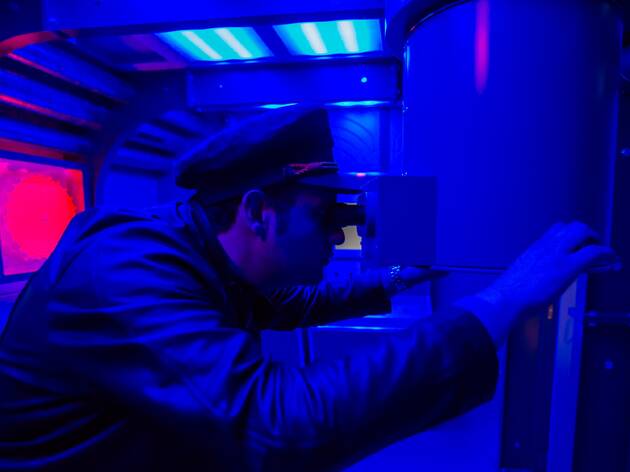 6/10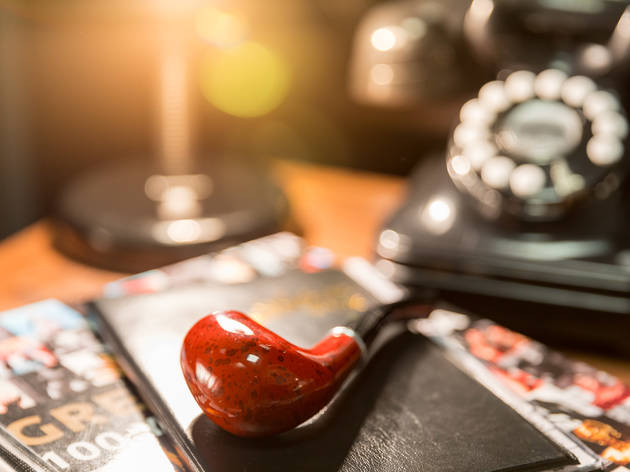 7/10
Balazs Kovacs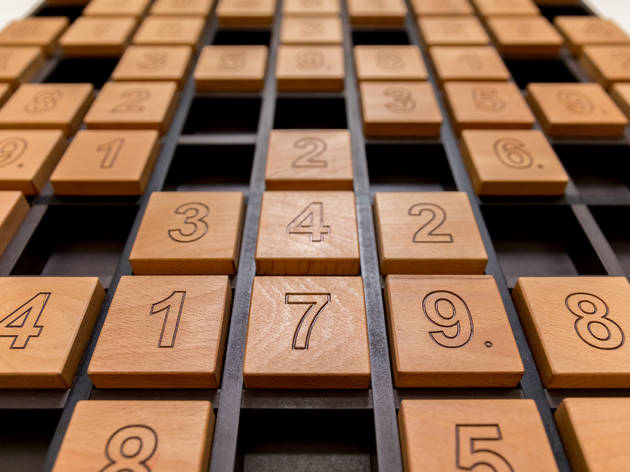 8/10
Balazs Kovacs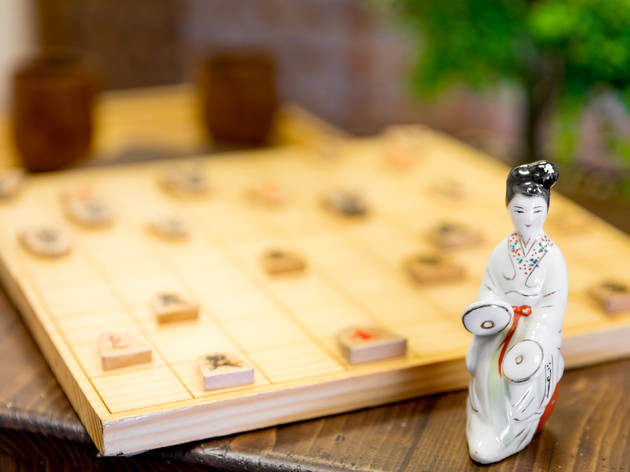 9/10
Balazs Kovacs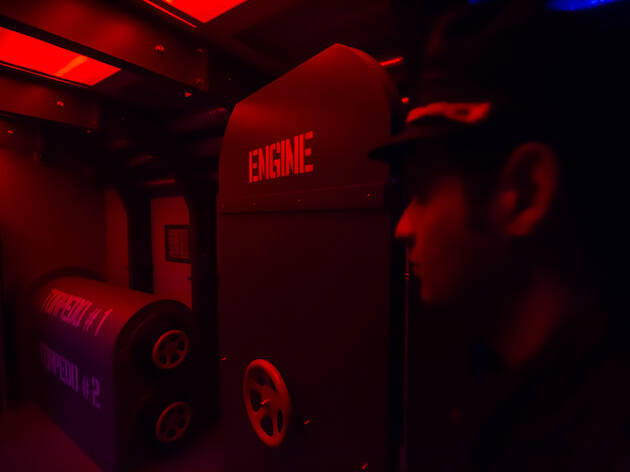 10/10
Time Out says
Essentially, HintHunt is like 'The Crystal Maze' meets 'LA Confidential'. You and three or four mates are locked in a '40s-style detective office. You'll notice the crime scene outline of a body drawn on the floor. A screen in the corner starts counting down from 60 minutes: you've got to figure out how to escape before the timer gets down to zero. It's pretty leisurely at first. That 60 minutes stretches out in front of you like a Peter Jackson trilogy. You rummage through drawers with the insouciance of a bored cleaning lady. But, before long, someone goes: 'Oh shit! We've already had 15 minutes!' Thus begins the concentration phase. Maths types try bullying integers into opening combination locks. Wannabe Columbos lasciviously eyeball black-and-white photos. The office is searched so thoroughly that it begins to look like it was built over a fault line. And occasionally, the room rings with the slap of high-fiving palms and yells of 'I've cracked it!'
As the end nears, it's as though the universe's remote got its fast-forward button jammed down. Ideas fly thick and fast. People move around the room at a speed usually reserved for kiddies who've left it too long to wee. The ticking clock becomes so all consumingly important it's like a '24' finale, albeit without the slide into self-parodic cackiness.
Then, before you know it, it's over. If you succeed, there are so many 'yeahs!' it's as though someone's auditioning Usher impersonators. If you don't? Well, firstly, it's genuinely gutting. But then, after all that, they just unlock the door for you. Know what that means? That throughout, there has been absolutely nothing at stake. You've driven yourself up the wall for nothing more than your desire to prove that your brain is as good as someone else's. And if a game can do that, you know it's genuinely brilliant.
HintHunt says
>> Book a game with the code: spooky20 to receive 20% off your game! Code expires midnight 21st October, and you game can take place up till end of November! (Offer cannot be used in conjunction with other deals or vouchers) <<

>> Looking for a Christmas team building for your team at work? HintHunt accommodates up to 30 players at the same time! Email us now to secure your spot in time!
Quote "timeout", to unlock a unique 15% off for teams of minimum 15 people for the December period!<<

Ready to play a game?
Welcome to HintHunt, London's 1st escape room. Get locked for a fun hour with your children, family or friends. Great for all occasions, starting from the age of 9

Submarine:
The game that offers 2 scenarios, so you can immerse yourself twice! Get your Crew ready to head underwater into the unknown!

The Golden Share:
Brand new adventure game, with unexpected wow effects. Can you locate the golden envelope to save a family losing everything?

The Safe:
Your help is needed in the Central Hintelligence Agency, HintHunt's funds are being hacked, and you need to stop the transaction!
Be aware! Puzzle heavy experience in a single room - this is something different than you've ever tried.

Or try one of our classic scenarios: JM's office for a classic murder mystery where you need to prove our detective's innocence or The Zen room - a journey to the heart of Tokyo where your searching skills are much needed to locate 5 stolen heirlooms.

Escape the ordinary! Book now!
Details
Address:
72-76 Eversholt Street
London
NW1 1BY

Transport:
Tube: Euston
Contact:
Do you own this business?