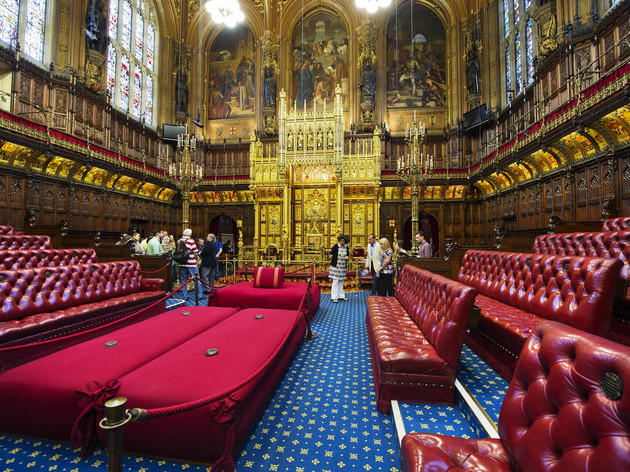 These 75min tours of what the Victorians used to call the 'Palace of St Stephen' are a journey through a mlllennium of British history – and some stunning art and historic architecture. And for the first time, tours are being run over the festive period.
Departing at 15min intervals throughout the day, the tours are led by a Blue Badge guide, and take in the Lords and Commons Chambers, the Queen's Robing Room, the Royal Gallery, Central Lobby and Members' Lobby, and the 900-year-old Westminster Hall – where you'll see the Parliamentary Christmas tree. Who said MPs were Scrooge-style curmudgeons?
One child is admitted free with each paying adult; additional children pay £7 each.