Heads up! We're working hard to be accurate – but these are unusual times, so please always check before heading out.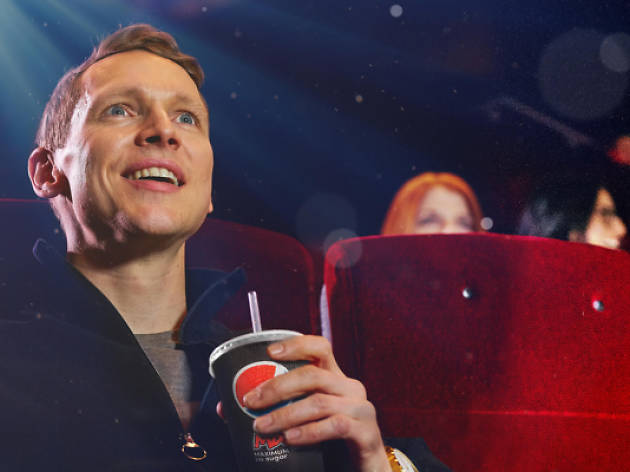 How to win at Father's Day with the gift of cinema
Treat your dad to something truly memorable this year with Cineworld
When it comes to life's big challenges, forget climbing mountains and running marathons. There are fewer tougher hurdles to overcome than buying your dad a present for Father's Day. After all, how many pairs of socks, bottles of aftershaves and 'Greatest Rock Anthems in the World' collections does one man need? Don't fret, though, as help is at hand.
Three top Father's Day gifts from Cineworld
1. Gift box
Cineworld have just launched a new gift box, ideal for a movie-loving dad. A smart, original present, the gift box includes two admission vouchers as well as a large sharing combo voucher. This gives you a large drink and choice of a large popcorn, nachos or hot dog. It's a perfect cinema experience for two.
2. Gift cards
Yet, the gift box for two is not the only pressie on offer. Cineworld offers a range of gift cards that allow you to choose how much money you want to spend. These are inscribed with film-themed messages, such as 'Not all heroes wear capes. But you should. You'd look awesome in one' and 'You're not just cool, you're Han Solo cool' to perfectly convey your Father's Day feelings.
3. Unlimited gift box
And for those who want to spoil their dad rotten, the Unlimited gift box provides the ultimate experience for the discerning fan. It allows the lucky owner to see what they want, when they want to see it, including special previews. But that's not all – it also gives ten percent off all cinema snacks, plus 25 percent off a post-movie food and drinks bill with Cineworld's wide range of restaurant partners, including Café Rouge, Bella Italia, Belgo, Las Iguanas and La Tasca. It also comes with an exclusive leather card wallet.
All in all, the gift box, gift cards and Unlimited gift box are thoughtful, surprising ways to get in your dad's good books.
Stand by for action: perfect timing for a summer full of films
The Cineworld gift box, gift cards and the Unlimited gift box arrive just in time for a summer full of goodies that are perfect for your pop. July 26 signals further adventures for Tom Cruise in 'Mission: Impossible – Fallout'. You might remember it as the movie which saw Cruise break his ankle in a leap across London buildings. The film packs a lot of globetrotting stunt work, including a motorcycle chase, sky dive above Paris and helicopter pursuit with Cruise himself at the controls of the vehicle. Your dad will marvel at how the guy he watched in 'Top Gun' can still pull off those stunts!
Release on June 29, 'Tag' is a comedy based on a true story. A group of friends meet up to play a game of tag that has been going on for 30 years. Jeremy Renner plays the only player who has never been tagged, something the rest of the gang (Ed Helms, Jon Hamm, Jake Johnson and Hannibal Buress) look to put right. A reminder of the importance of relationships in your life, it's the perfect bonding experience with your old man.
For some completely different offerings, horror film 'The First Purge' (July 4) is a prequel to 2013's surprise hit 'The Purge', while 'Hotel Artemis' (July 20) offers science fiction-tinged action as a nurse (Jodie Foster) runs a secret hospital for criminals in riot-ridden Los Angeles. Disaster movie 'Skyscraper' (July 12) stars Dwayne Johnson as a security officer in a Hong Kong tower block, who has to head-off a terrorist raid, clear his name when he is framed for the attack and save his family – all in a day's work for The Rock.
And what dad could resist 'The Meg' swimming in on August 10. A 75-feet-long prehistoric megalodon shark rises from the depths and the only thing standing between it and the mainland is Jason Statham. Dad can see any of these movies with the gift box or gift card, or catch them all with the Unlimited gift box.
The perfect present
Giving your dad access to these incredible movies has never been simpler. From a Cineworld gift card where you can choose the amount you want to spend to the gift box that delivers the perfect cinematic experience for two, to the Unlimited gift box that takes movie-watching to the next level, Cineworld has got you and your dad covered.
For more details, head to www.cineworld.com/gifts.
Three new movies to enjoy with dad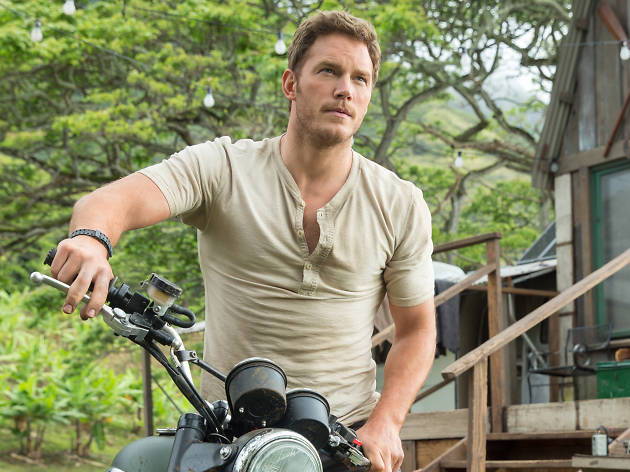 'Jurassic World: Fallen Kingdom'
Out now
Chris Pratt and Bryce Dallas Howard return to Isla Nublar to rescue the surviving dinosaurs from an exploding volcano. It takes everything you love about the Jurassic movies and gives it a darker scarier spin. Plus, the return of the legendary Jeff Goldblum as Dr. Ian Malcolm. If your dad took you to see the original, isn't time to return the favour?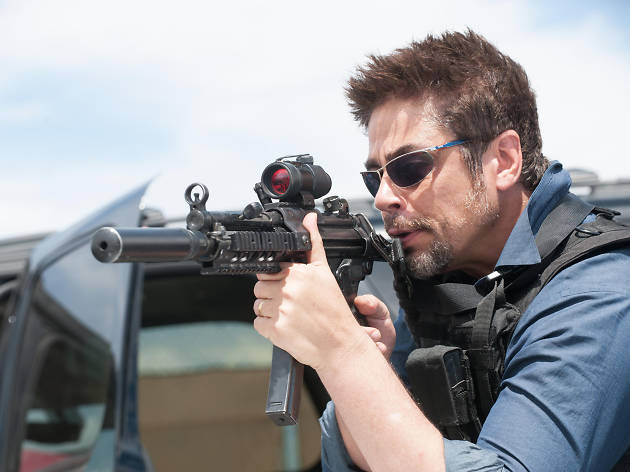 'Sicario: Day of the Soldado'
Released June 29
'Day of the Soldado' is the follow up to the 2015 crime classic 'Sicario'. This time, federal agent Matt Graver (Josh Brolin) teams-up once again with ex-hit man Alejandro Gillick (Benicio Del Toro) to go further into the Mexican cartel war, trying to spark a war between rival factions. A tense and compelling thriller that will give you and your dad loads to talk about post-credits.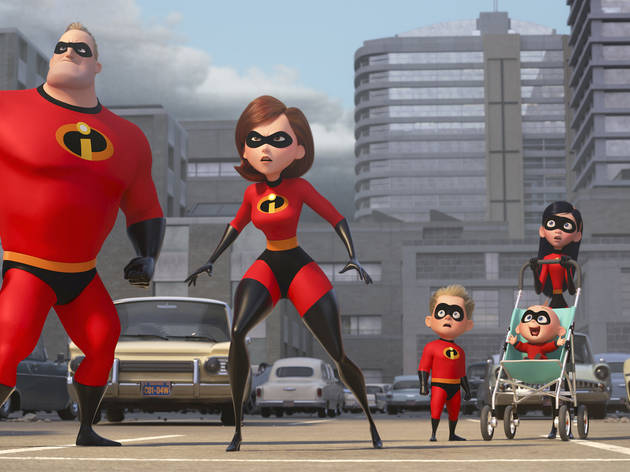 Pixar
Released July 13
Pixar's superhero family, the Parrs, are back under Brad Bird's endlessly inventive direction. This time around, Bob (aka Mr Incredible) is a stay-at-home dad looking after Jack-Jack, while wife Helen (Elastigirl) is out and about, doing a bit of saving the world. Smart laughs and colourful action, all wrapped-up in a warm family adventure. Every dad will relate.