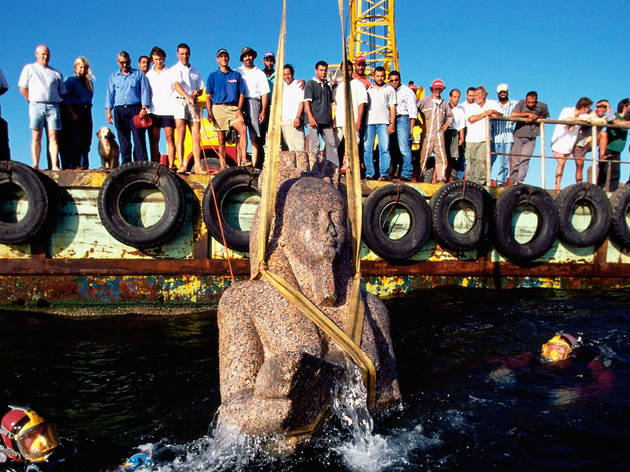 In pictures: how a huge Ancient Egyptian statue got from the bottom of the sea to the British Museum
An 18ft statue found on the ocean floor stars in the British Museum's new 'Sunken Cities: Egypt's Lost Worlds'. We took a deep dive into its journey from the seabed to Zone One
For more than a thousand years, the Egyptian city of Heracleion was the stuff of myth. Ancient texts spoke of a bustling town on the Nile delta, but many scholars doubted it ever existed. Then, in 1996, archaeologist Franck Goddio and his team discovered magnetic abnormalities in the ocean off the Egyptian coast. They found nothing but sand when they dived down, but began to dig anyway. They uncovered a fragment of wall – the remains of a temple. As they worked, barely able to see through the murk, they realised they had found the lost city, destroyed by earthquakes and tidal waves. Under more sand, they found a broken granite face. Even in the dark Goddio recognised it as Hapy, god of the Nile's flood. Hapy now stands – nearly 18 feet tall – at the British Museum's 'Sunken Cities: Egypt's Lost Worlds'. Here's the story of how it got there:
Discovery
Hapy seemed like an impossible find. No one had ever seen such a huge statue of an Egyptian god. 'Underwater, it looked even bigger,' Goddio says. 'I was looking at the god of the flood of the Nile in a sunken city.'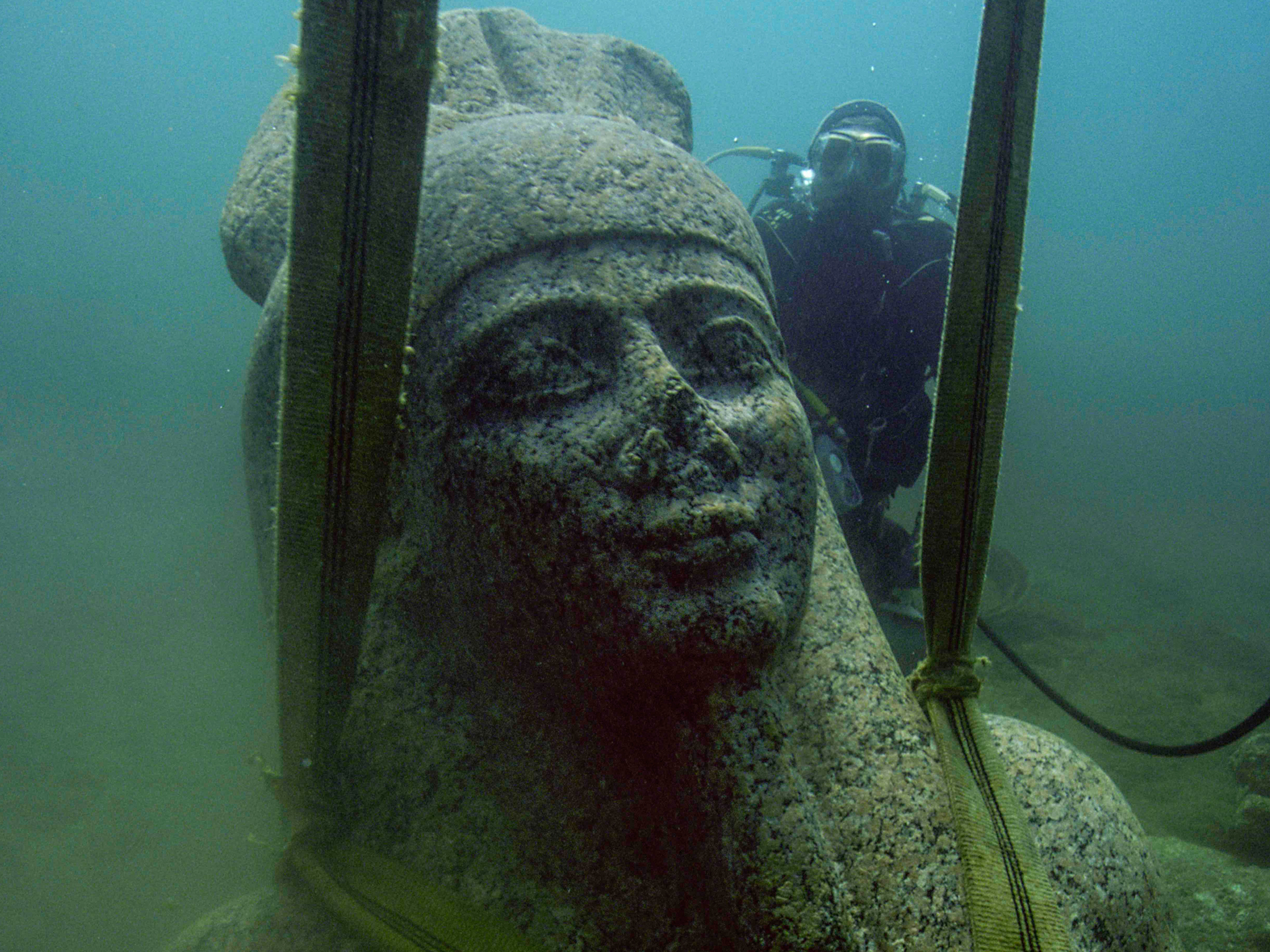 Up, up and away
The archaeologists cleaned each of Hapy's parts – a fragment of leg, a shard of crown – then attached canvas straps to hoist him into the sunlight. His face and torso, the largest piece, weighed approximately five tons, but the swell made it even harder to lift. The crane balanced on the waiting barge was capable of lifting 50 tons. Dropping the priceless statue was not an option.
'A big puzzle'
Things were tense as the crane lowered Hapy's fragments on to the rocking deck. Once safely aboard, Hapy was painstakingly reassembled, along with the expedition's other finds. 'It was a big puzzle,' says Goddio. He'd guess what went where, move the heavy pieces by crane, then start again when he got it wrong.
On the road
When the barge reached the shore, Hapy was strapped on to a truck. Crowds along the road to Alexandria shouted the wrong names with enthusiasm: 'Long life to Cleopatra! Long life to Ramesses!' In Alexandria, Hapy and his fellow artefacts took a year-long bath, soaking them free of salt. Goddio's team pinned them back together with steel. The sun shone the day they erected the statue. As Hapy stood upright for the first time in centuries, the sky darkened and rain began to fall. The flood god was back. After his moment of glory, he was packed into a crate and shipped to Paris, before taking the Channel Tunnel to the UK.
Journey's end
Hapy was too big to enter the museum in one piece or for any crane to hoist without brushing the roof. The museum removed a ceiling panel and attached Hapy to a beam to winch him upright. To manoeuvre the six- ton colossus into his final position, they placed him on a pillow and inflated it with compressed air, forcing him off the ground, as though riding a hovercraft. Hapy floated on air as he was pushed into the prime spot. 'After boats and trucks, he was on a flying carpet,' says Goddio. 'He's come a long way.'
Photography courtesy Christoph Gerigk © Franck Goddio / Hilti Foundation and © British Museum
'Sunken Cities: Egypt's Lost Worlds' is at the British Museum from May 19-November 27 2016.
Find more mind-blowing exhibitions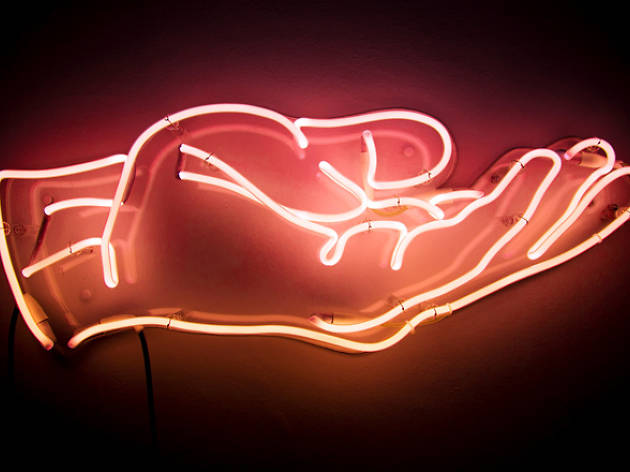 Soak up some culture at one of London's many exhibitions. Whether you want to see paintings, photography, fossils or washing powder packaging through the ages, there's an exhibition to suit your mood. Here's your guide to all the best, new and weirdest exhibitions on in London right now.
Best selling Time Out Offers
Support Time Out
We see you're using an ad-blocker. Ad revenue is Time Out's main source of income. The content you're reading is made by independent, expert local journalists.
Support Time Out directly today and help us champion the people and places which make the city tick. Cheers!
Donate now