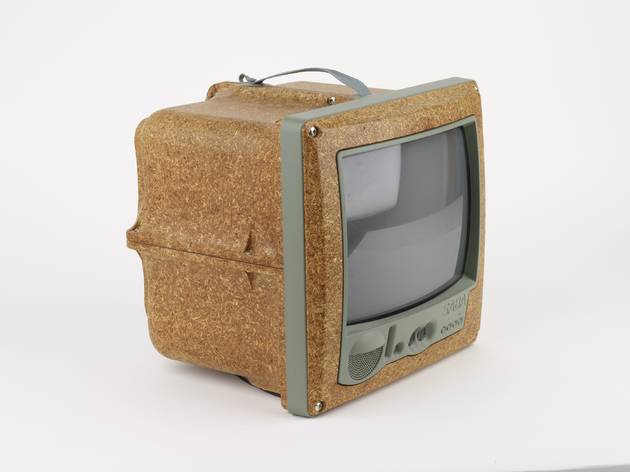 1/7
© DESIGN MUSEUM
Jim Nature Portable Television, 1994. Designed by Philippe Starck. Manufactured by Thompson Consumer Electronics for Saba.
2/7
© DESIGN MUSEUM
Thor Combination Washer and Ironer c.1935
3/7
© DESIGN MUSEUM
1 radio, 1955. Designed by Artur Braun & Dr Fritz Eichler. Manufactured by Braun.

4/7
© DESIGN MUSEUM
TRK-W555W cassette player, 1988. Manufactured by Hitachi
5/7
© DESIGN MUSEUM
Hoover 'Junior' 370, 1935
6/7
© DESIGN MUSEUM
Phonosuper SK 5 record player, 1956. Designed by Hans Gugelot (1920-1965) and Dieter Rams (1932-). Manufactured by Braun A.G.
7/7
© DESIGN MUSEUM
Ecko AD 65 radio, 1934. Designed by Wells Caotes. Manufactured by E.K. Cole Ltd
This pop-up exhibition exploring the design stories behind some of the most popular products in British high street history celebrates the 150-year anniversary of the first John Lewis store on Oxford Street. Split into four sections – Design Archetypes, Keeping House, Choice by Design and Evolution of a Product Type – the exhibition includes current bestsellers and historical pieces from the Design Museum's own collection. Featured products include Lego bricks, an Anglepoise Type 1228 lamp, an iPad, Havaiana Brazil Flip Flops, a YSL lipstick, a Roomba 780 robot Vacuum Cleaner, and no less than twelve can openers.