King's Cross: then and now
Industrial heartland. Red-light zone. Rave destination. And now, shiny-new going-out hotspot. King's Cross has been and seen it all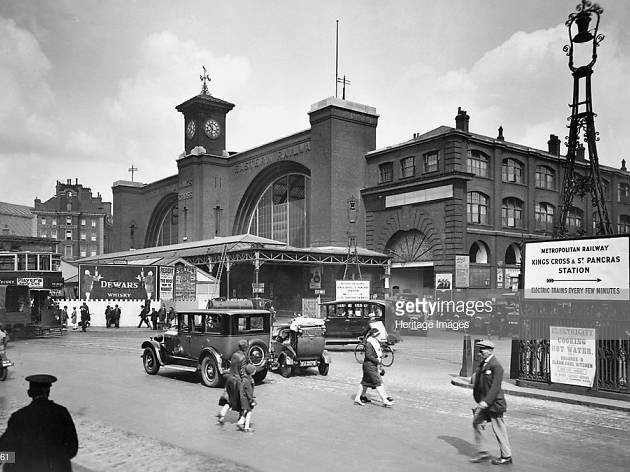 Head to the western fringes of freshly redeveloped Granary Square and you'll find lines from an Aidan Andrew Dun poem built into the concrete. 'King's Cross, dense with angels and histories, there are cities beneath your pavements,' it says. And it's true – this locale's history is layered with big changes.
In the past few hundred years, the area has gone from being one of London's most important industrial hubs to a graveyard of derelict warehouses to a red-light district and a clubbing hotspot. More recently, it has been repurposed as a shiny new shopping and eating destination complete with a Waitrose wine bar.
The gloss of new developments exists within the framework of a still-tough area that also houses some of the city's key cultural institutions, including the British Library and a branch of the Gagosian Gallery. 'Dense with histories' it may be, but its present is equally complex, fascinating and rich.
King's Cross station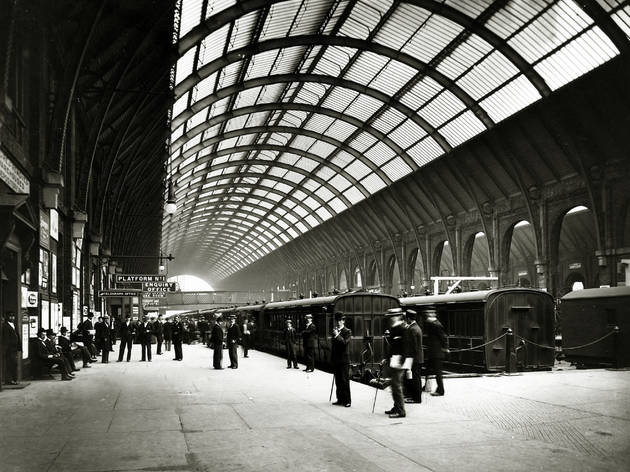 Popperfoto
Opened in 1852 as the home of the Great Northern Railway, King's Cross station was once seen as an immense feat of Victorian engineering. It was from this station that travellers could wing their way up the east coast to Edinburgh on the legendary Flying Scotsman.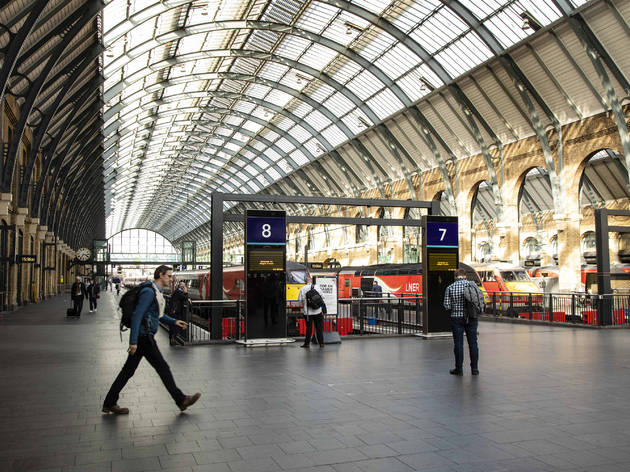 Andy Parsons
Now the station is home to 12 platforms and two Prets – although it hasn't been an easy ride to get here. The King's Cross fire in 1987 killed 31 people and injured hundreds more, while various IRA attacks and procedural accidents dot the station's 150-year-plus history. Yet there's something about it that provokes the imagination. Its impressive roof, made up of around 2,000 triangular panels, is the focus of many an arty Insta snap. Not to mention the legions of 'Harry Potter' fans who queue up for selfies at Platform 9 ¾ on a daily basis – even though it's been 11 years since the last book in the series was published. Maybe the Hogwarts Express will finally show up one day, eh?
Coal Drops Yard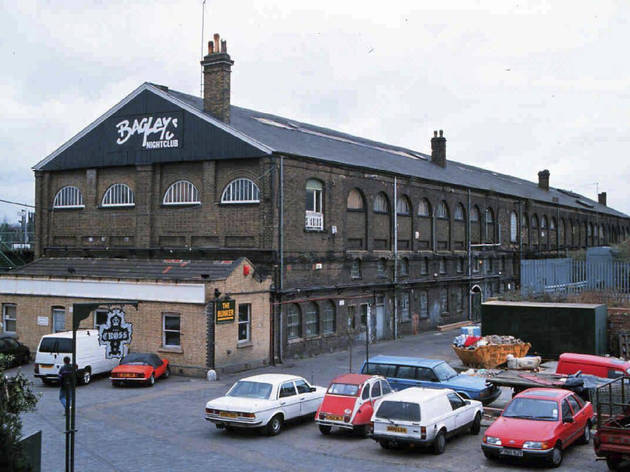 In the 1990s, King's Cross drifted into decay as arguments raged over the best course of redevelopment shock therapy to apply to the industrial hub. Thankfully for the ravers of Coal Drops Yard, the answer was none: at least not for a few glorious years in the early part of the decade. Bagley's nightclub lay on the site of the original Eastern Coal Drop – a huge warehouse bought by South Yorkshire glass merchant Bagley's in 1880. After lying derelict for the best part of a century, in 1991 it became the venue for a rave scene, which had been forced indoors after the Criminal Justice Act hit outdoor gatherings. Slammin' Vinyl, Best of British, Desire and Labyrinth were some of the key nights as the warehouse was transformed into a multi-room club. It closed in 2007 as the wheels of regeneration finally started turning.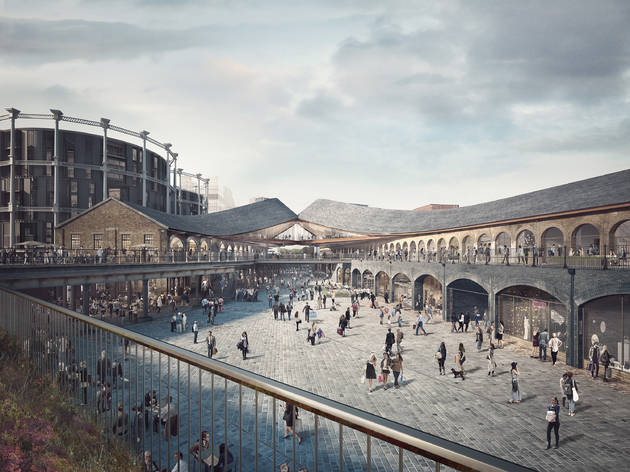 It's now home to a new Barrafina and a sister site from Mexican franchise El Pastor, the Bermondsey fave, as well as swanky shops such as Cos, Rains and posh soap specialist Aesop. It really has cleaned up its act. à Coal Drops Yard opens Oct 26.
Parkside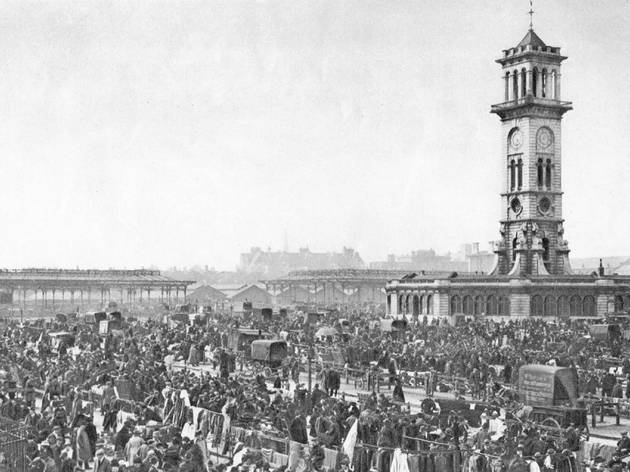 Print Collector
If anywhere epitomises the area's endless capacity for reinvention, Parkside is probably it. Up the road from but umbilically linked to the King's Cross rail hub, the Metropolitan Cattle Market – later Caledonian Market – was opened here in 1855 by Prince Albert with full pomp and ceremony (and grand new clock tower). Funny, considering the reputation the site later commanded as a centre for handling dubiously acquired goods. Before that, it was Copenhagen House, a tea garden and 'pleasure resort'.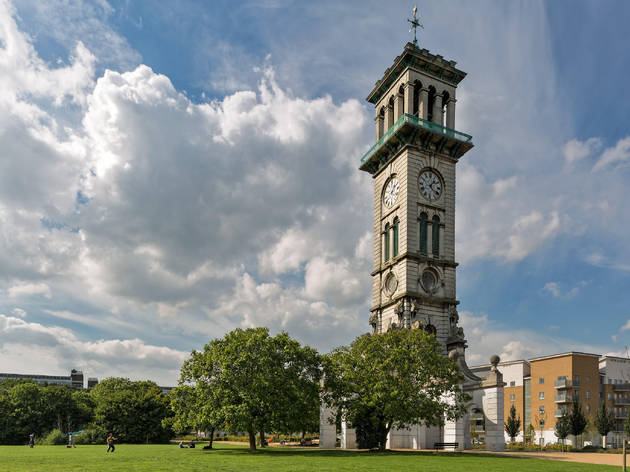 Archimage / Alamy Stock Photo
In 1967 it was replaced by vast housing estate The Market Estate. After years of neglect, that estate was regenerated in 2007 as Parkside Place, which in turn has just been re-redeveloped as luxury apartments under the moniker Parkside Caledonian. Posh flats in Zone 2? Shocker.
Granary Square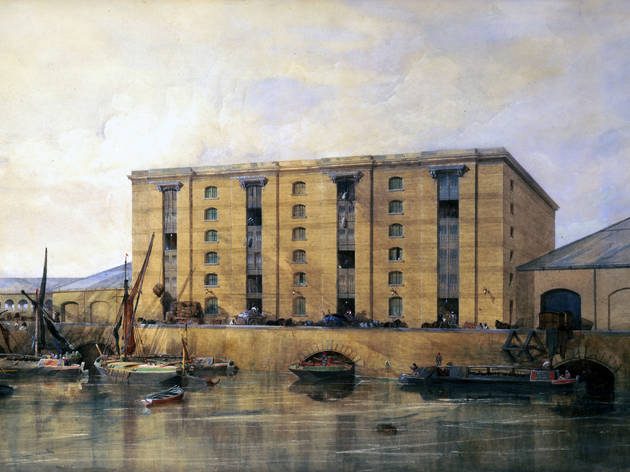 Science & Society Picture Librar
The Granary Building might now be home to Central Saint Martins art college, but it used to be packed with grains rather than students. The space was at the heart of the Goods Yard complex, completed in 1852: a practical emblem of a practical time. There, freight was transferred from rail carts and tons of Lincolnshire wheat – brought into the city to serve London's bakers – was deposited.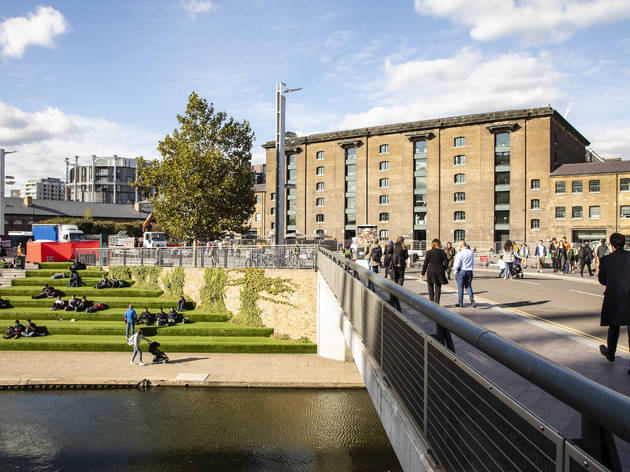 Andy Parsons
The exterior of the Granary Building has barely changed since it first opened, but it now shares the spot with restaurants like Caravan and Dishoom, office spaces and a fountain-laden public square. It's also where buzzing food market Kerb pops up, so rail carts dropping off grain have been replaced by vans serving street food. Well, no one's going to Instagram wheat, are they?
German Gymnasium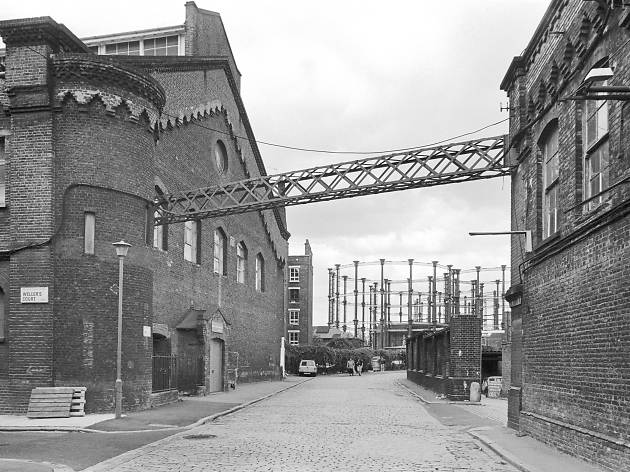 Philip Wolmuth
Long before London's bougie gym scene took off, there was the German Gymnasium. England's first purpose-built exercise hall opened in 1865, its £6,000 cost funded by the city's German population. The creation of this space was a highly influential moment in the development of British athletics. The indoor events of Olympics forerunner the Wenlock Olympian Games in 1866 were held in the cavernous interior. The same year also witnessed the establishment of dedicated women's classes: a nineteenth-century rarity.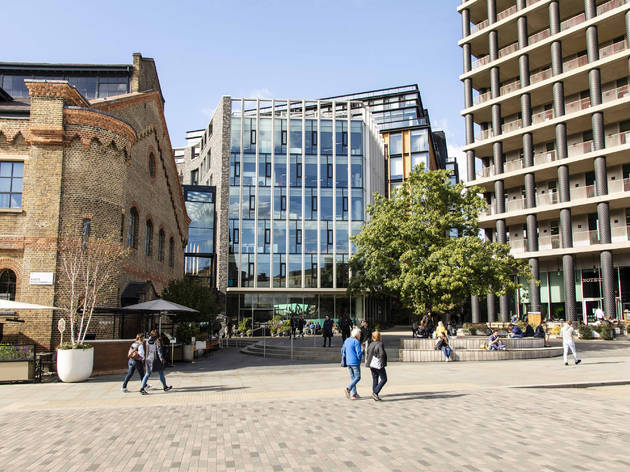 Andy Parsons
It's now a restaurant (that's kept the name) serving up schnitzel and currywurst. Several original features are intact, including the iron gymnastics hooks – but you should probably refrain from doing backflips after all that heavy food
Snap up exclusive discounts in London
Time Out's handpicked deals — hurry, they won't be around for long...