Heads up! We're working hard to be accurate – but these are unusual times, so please always check before heading out.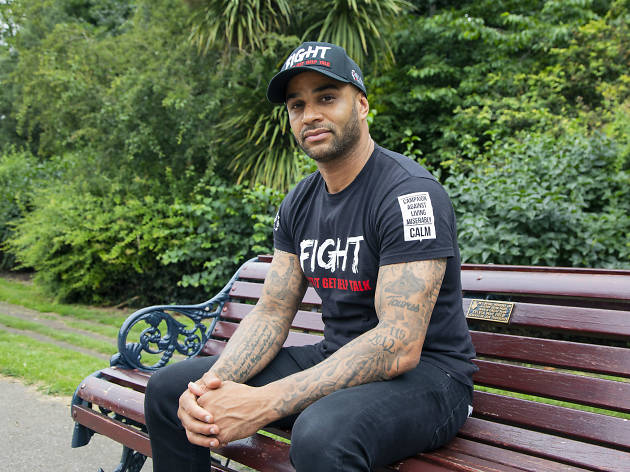 Meet the former pro footballer who's now fighting for mental health
Ex-Crystal Palace player and boxer Leon McKenzie hung up his boots to pick up the fight against suicide. This is his London story
'I've always been a fighter. My uncle Duke was a champion boxer and instilled that aggression in me from a young age. I ultimately became a footballer, but because of my background in boxing, managers knew I would give them that bite. When I first came through at my local club Crystal Palace at 17, the manager Steve Coppell really believed in me and I played explosively for him. But even though the fans saw me as a fighter for the team, they didn't see how vulnerable I was behind closed doors.
At Palace I struggled with injuries at times, and that's when depression really started to take hold. When you're a professional footballer, maybe because there's a lot of money involved, the public can't understand how you could ever get depressed. You have to project this idea of being invincible. But we're all human beings, and when people expect you not to show any chinks in your armour, you just end up bottling things up.
I left to join Peterborough in 2000: it was a fresh start. But while I was there, I found out my sister had died by suicide. The Saturday after I found her, I played a match. As footballers, we have a lot of self-pride and ego. I guess I felt too ashamed to take time out to mourn her.
As I kept getting more injuries and my marriage broke down, it all built up. In 2009, when I was a player at Charlton Athletic, I tried to end my own life. People thought I had it all, but at that point I didn't want to live any more. Not long after, I signed to Northampton Town and carried on banging in the goals. Yet inside I was emotionally damaged: I had tried to take my life only a short time before, and I had no aftercare or support. I needed counselling, but there was no one willing to grab hold of me and help me move forward.
At heart, I was always a boxer like my uncle. After retiring from football, I became a professional at 35. But the attitude towards mental health was even worse in boxing. Fighters are always trying to be so tough that sharing any emotion is seen as a sign of weakness.
I've retired now, and I've made it my mission to improve the visibility of mental health in sport. I'm an ambassador for Calm (Campaign Against Living Miserably) and I do suicide prevention work for the Samaritans. Recently, a man who was suicidal phoned in to TalkSport radio. I spoke to him live on air and helped him calm down. We've stayed in touch and I'd now consider him a friend.
So often we only really talk about mental health when it's too late. Football in particular has such a long way to go, and I want to be someone who can help trigger a change. At the moment, I'm working on a documentary where I talk to athletes – including Dwayne 'The Rock' Johnson, Alan Shearer and Kelly Holmes – about their experiences of depression. I hope I can be seen as someone who has helped people overcome their demons.'
For more unique London voices, sign up here to get Time Out features straight to your inbox.
Here are a few more incredible Londoners
If you've read our regular 'My London Story' feature in the free Time Out London magazine or online, you'll know that there's no end of fascinating, inspiring people in this city of ours. From activists to hairdressers, mermaids to hedge-trimmers and aviators to refugees, we've met some incredible Londoners this year. Here are a few of the best.