21 wildlife photos you can barely believe are in London
Wildlife photographer Niall O'Laoire captivated us with his stunning photos of the deer in Richmond Park. He shares his images and his experiences with Time Out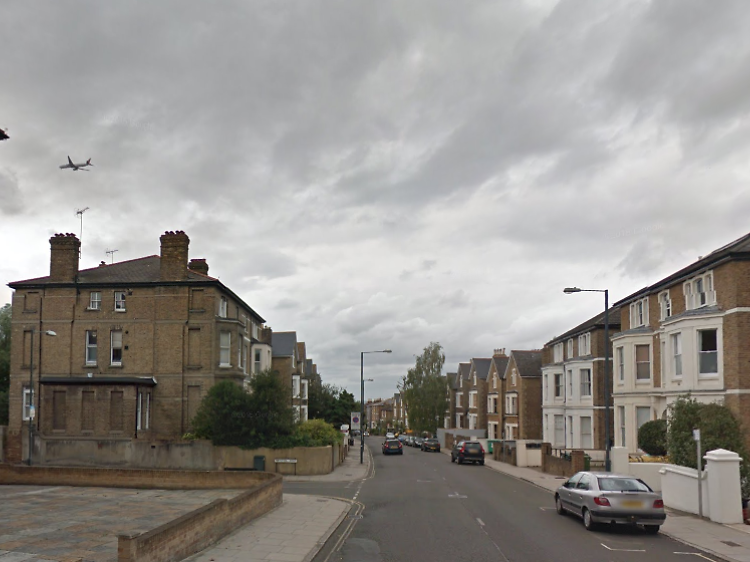 © Google
Just a few hundred metres from Richmond Park...
Streets like these look like any other London suburb.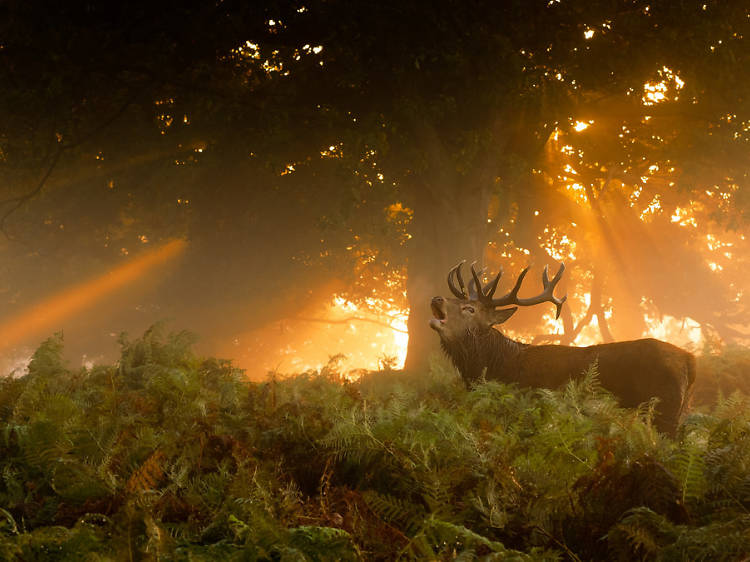 © Niall O'Laoire
But in Richmond Park, things look very different
Richmond Park is no secret – at almost 2,500 acres it's three times the size of New York's Central Park – but still, many Londoners never visit. With lush foliage and a landscape that changes as you move through the park, you're very likely to spot deer whenever you visit.

Niall O'Laoire, a contributor to our Flickr group, has spent the last few years capturing their lives. Below, more of his incredible photos, and few words from Niall himself.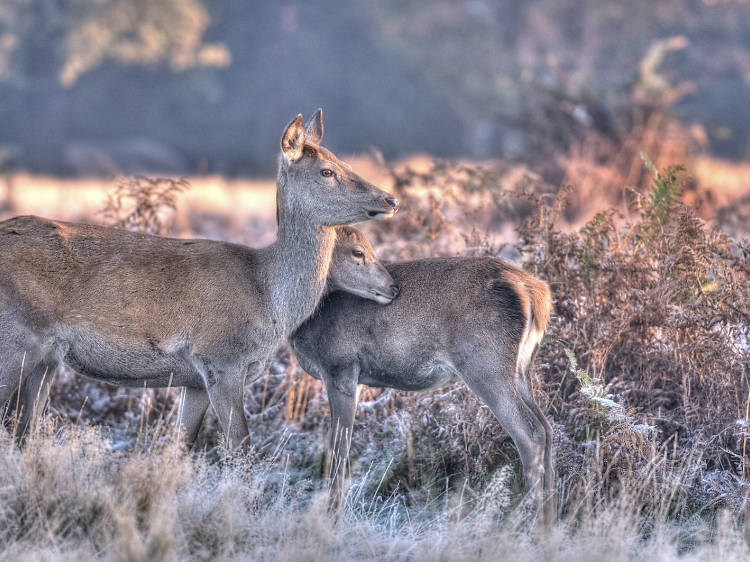 © Niall O'Laoire
A doe, a deer
NO'L: 'I have always liked animals – I grew up next to the canal in Berkhamsted, and so we would often have ducks and other wildlife in the garden. In London wildlife can be a little scarce (apart from the urban foxes!) and so I was drawn to Richmond Park and its famous deer herd.'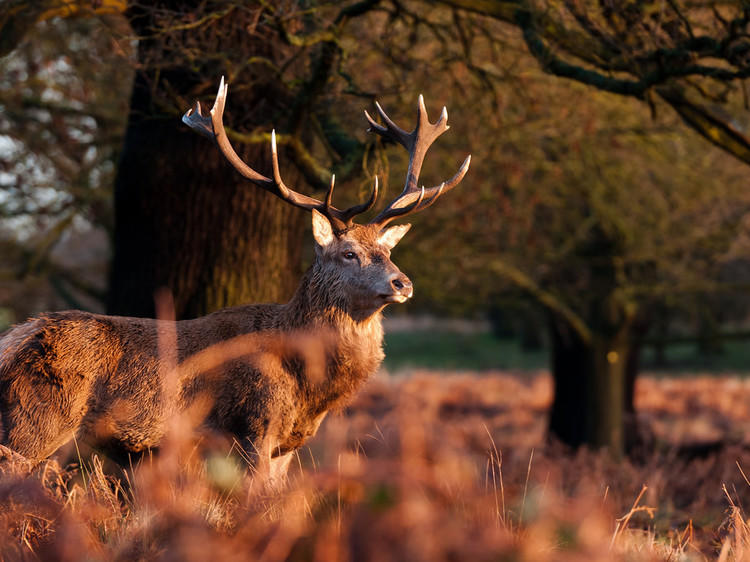 Early riser
'A few years ago I lived in Greenwich with my girlfriend, and the trip to Richmond Park in time for dawn would involve a chilly 4am get up (in winter), three bus journeys and a walk! Still, I thought it was worth it to see the park in misty pastel dawn light.'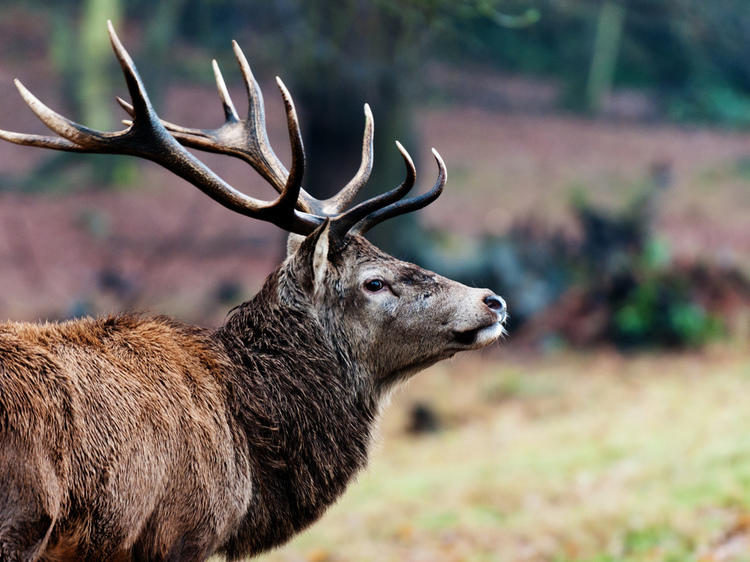 View halloo!
'Thankfully I now live closer, although it's still a ten mile round trip walk with my gear. I return as often as I can in the autumn and winter months, but only when the forecast looks promising.'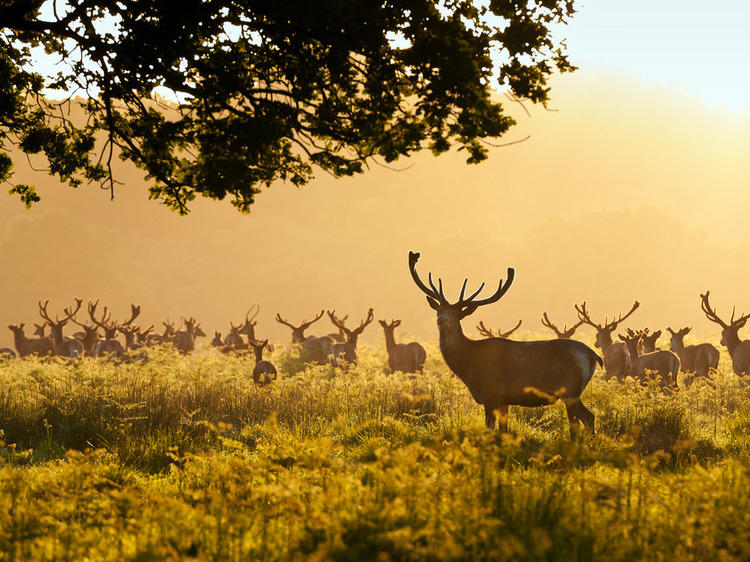 Safety in numbers
'Photographing in the summer months is tricky as the undergrowth springs up and hides the deer. But at least I don't wake my girlfriend so early on Saturday mornings!'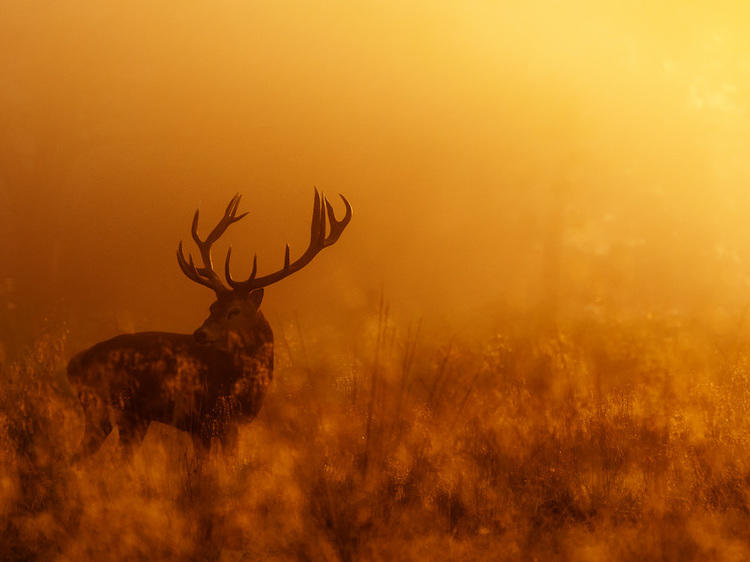 Sunlit mornings
'I believe that the best light is at dawn and dusk since the sun is lower in the sky, making colour tones softer and the likelihood of mist higher. Practically speaking, it's easier to capture deer at dawn as there are fewer people and dogs about to make them skittish. By the time it's dusk many of the deer have scattered and are more wary of photographers!'
© Niall O'Laoire
Let it snow
'Being out in the park on an early winter morning can be staggeringly cold – especially for exposed hands clamped around a metal camera body and lens! That said, I believe it's the most peaceful place in London.'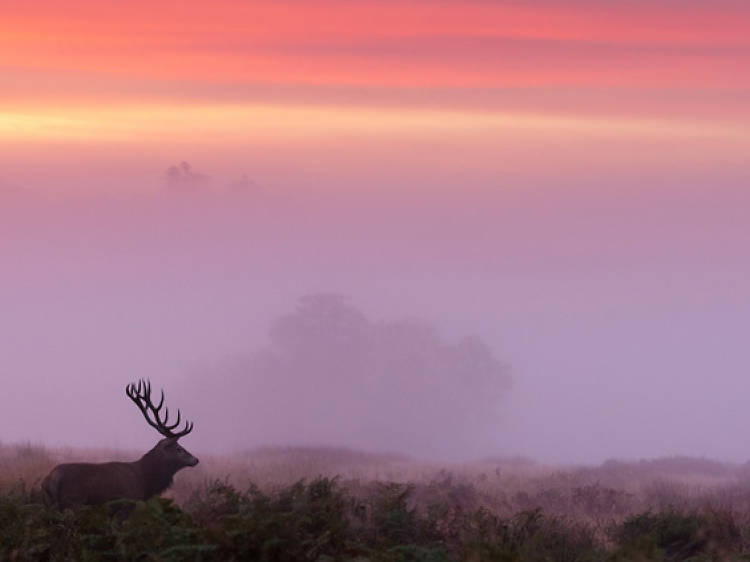 © Niall O'Laoire
Sun up
'I arrive before dawn and in the pitch dark and I hear owls hooting and foxes calling. Finding my way around involves a bit of dead reckoning and reliance on moonlight.'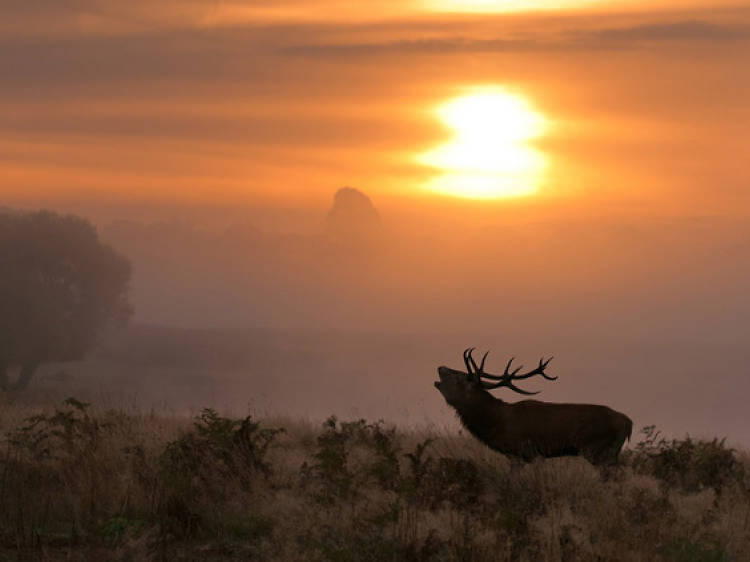 © Niall O'Laoire
Rising sun
'It can also be very misty with visibility down to almost nothing, but in the rutting season I can hear the bellowing stags around me – and I have often come across one only a few metres away!'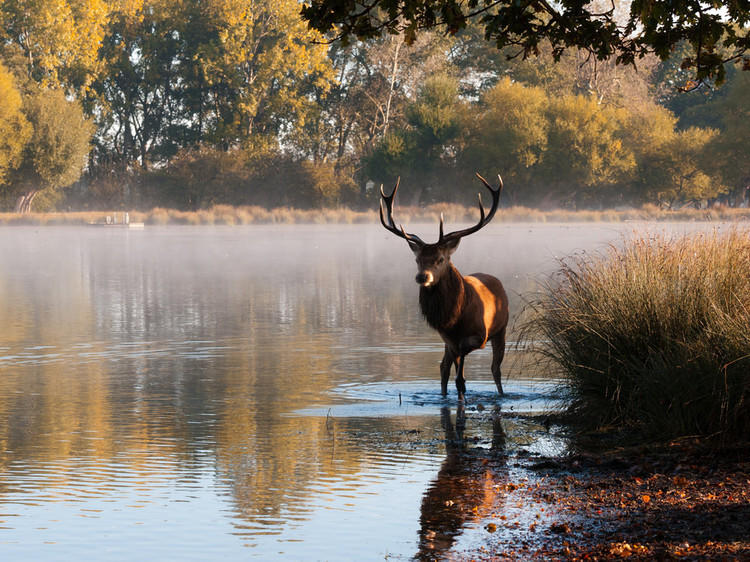 Morning mist
'It's disappointing when BBC weather gets it wrong and the soft light I hoped for doesn't materialise. I also turned up once only to find a notice on the park gates telling me that the area was closed due to the biannual cull. Mental note to check the website!'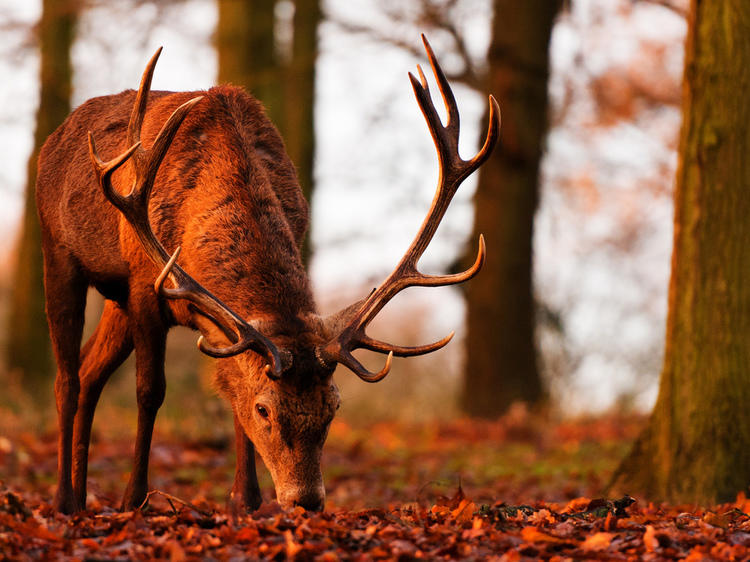 Richmond Park views
'Deer are naturally skittish, especially when there are dogs about. In fact – fallow deer are so skittish that I always concentrate on the larger red deer.'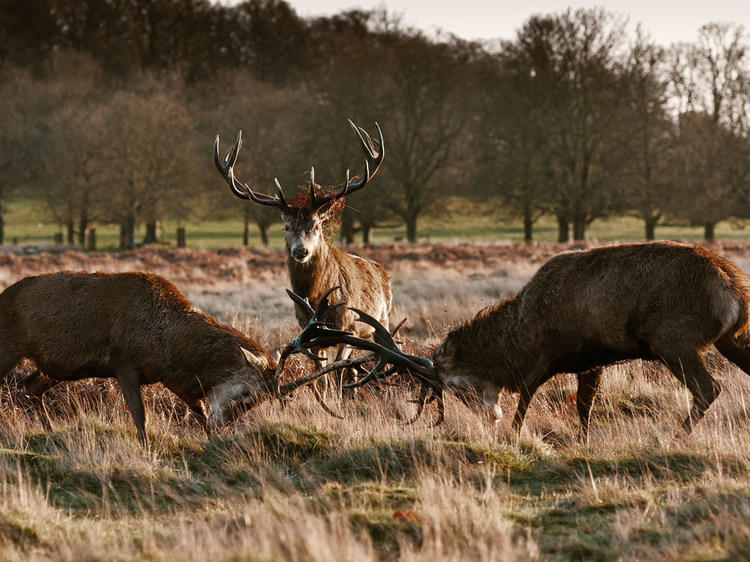 Fending off the competition
'Stags are only aggressive when it's the rutting season but, with a little care, it is still safe to be around them.'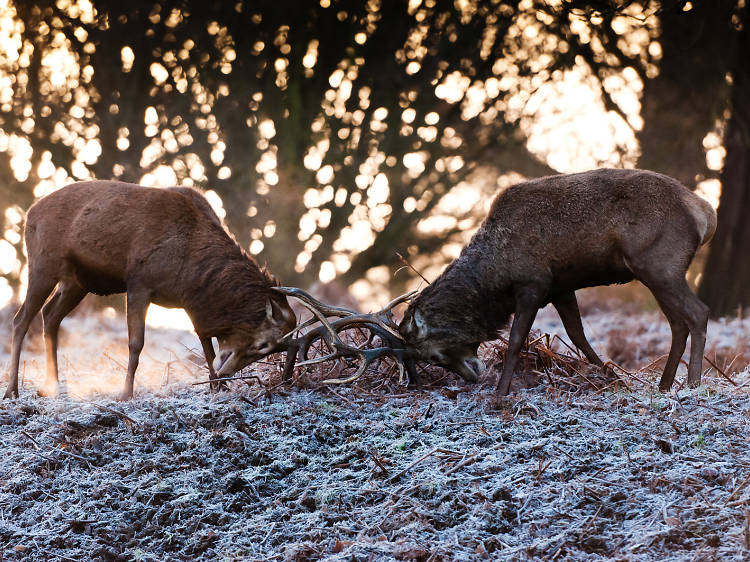 © Niall O'Laoire
Combat
'Once I foolishly got a little too close to a pair of stags that had locked horns during the rutting season. As soon as they had disengaged one swept round and ran at me. I stamped my foot and shouted and luckily it stopped, looked at me and walked off.'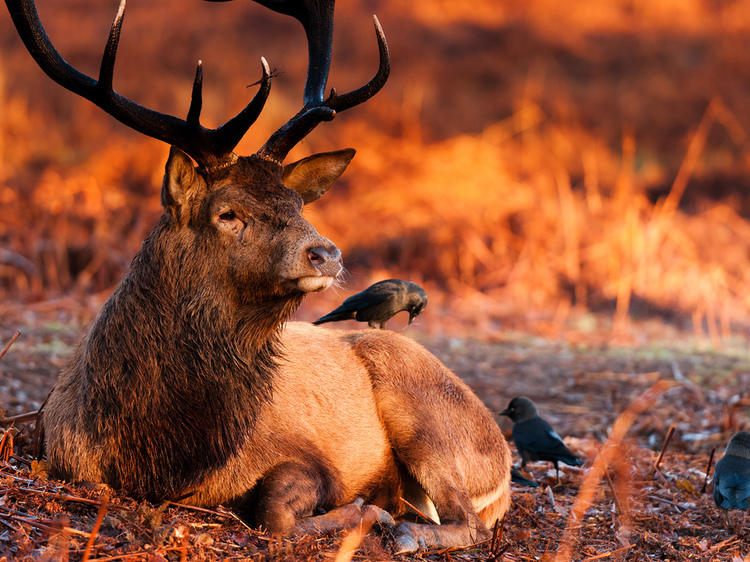 May birthdays
'I was lucky, but that experience does underline that these are wild animals and you need to be on your guard – especially during the rut. '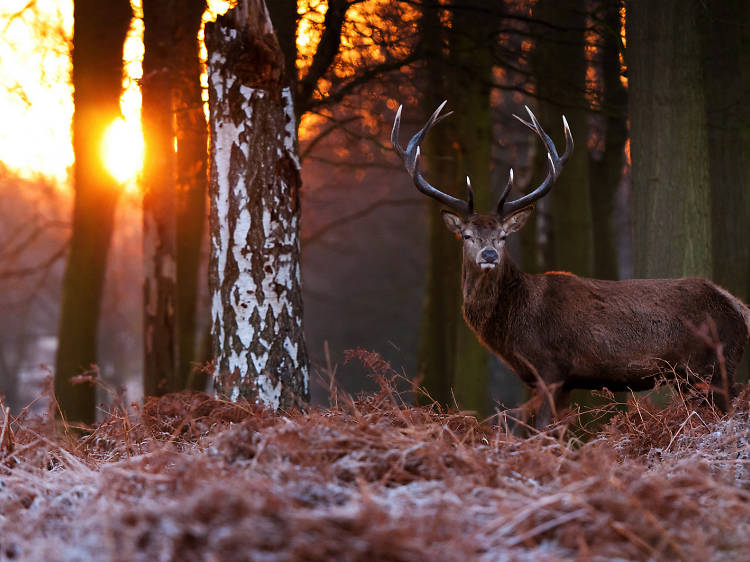 © Niall O'Laoire
Focused
'My father used to have an old film SLR camera. As a child I was always fascinated by the technical side of how it worked and the quality of the pictures it produced. In 2005 I was about to go on a holiday with my mother and brother, so I bought a small camera that included an array of manual functions. I soon realised that the manual settings gave me a lot more creative control than the automatic mode. From 2005 until 2008 I was at university in London, and I would often go out with my camera – all the while wishing I could afford a 'proper' camera with interchangeable lenses!'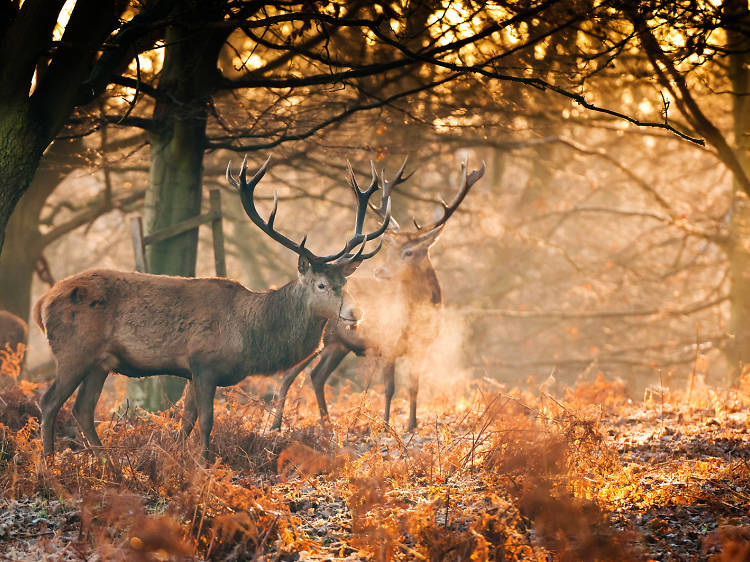 © Niall O'Laoire
Exhale
'As I was completing my post-grad in London the recession hit, and so I wound up working in Cyprus. I was fortunate enough to see the surrounding countries, and the quality of the soft light in the desert and along the sea fronts made me wish all the more for a better camera. So when I returned to the UK – and after saving up a bit – I bought a Nikon in 2011. I had read photography magazines constantly over the years, and so I knew how to dive in without using the automatic mode. The world is a very beautiful place, and photography – being quite technical – has let me capture that, and add a personal artistic flair to it.'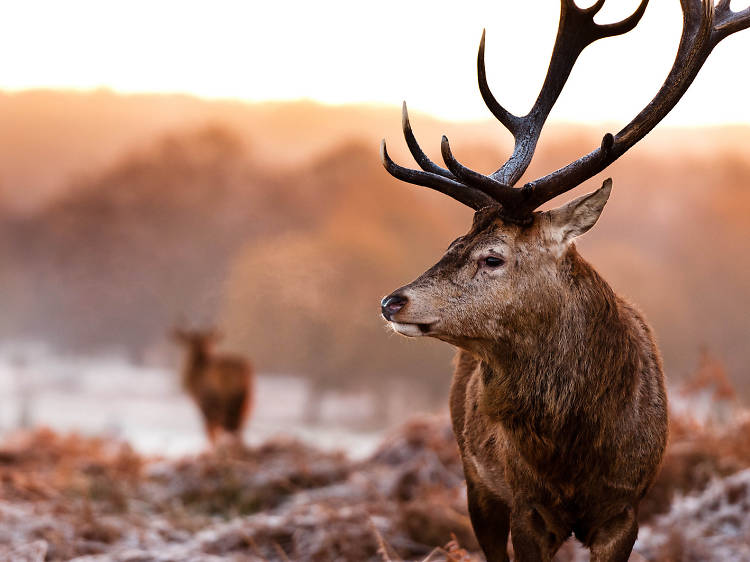 © Niall O'Laoire
Staggering
'I use a Nikon DSLR camera with a medium telephoto lens. I also use a monopod for the very early morning photographs when the shutter is open for longer to let the light in. This helps to reduce blur from camera shake. For processing my shots I use Photoshop CC.'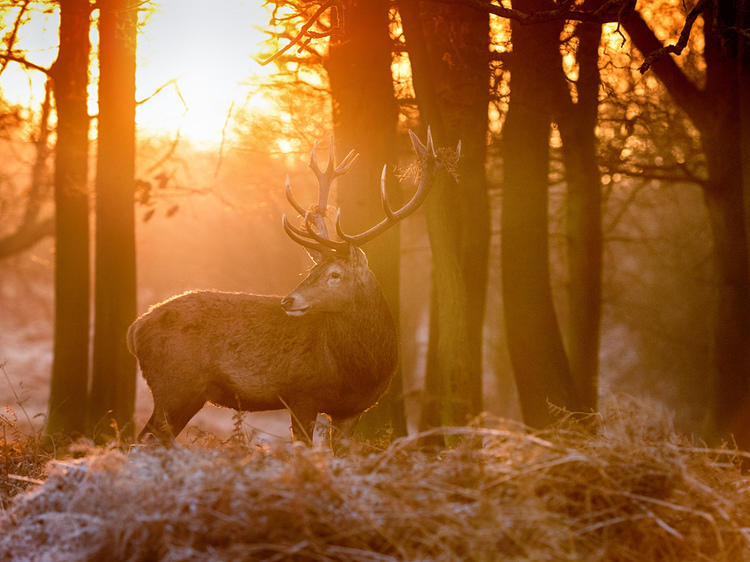 Autumn light
'If I could go back in time and give myself some advice it would be to use a function called 'back button autofocus'.
Without it, you can miss a lot of photographs when the subject is moving and then stopping constantly. Back button autofocus focuses on the subject whatever it does, leaving the shutter button to only fire the shutter. There are lots of YouTube videos showing how to set this up on various camera bodies, and most people who try it never go back to using the 'old' method! Trust me – it's easier than it sounds!'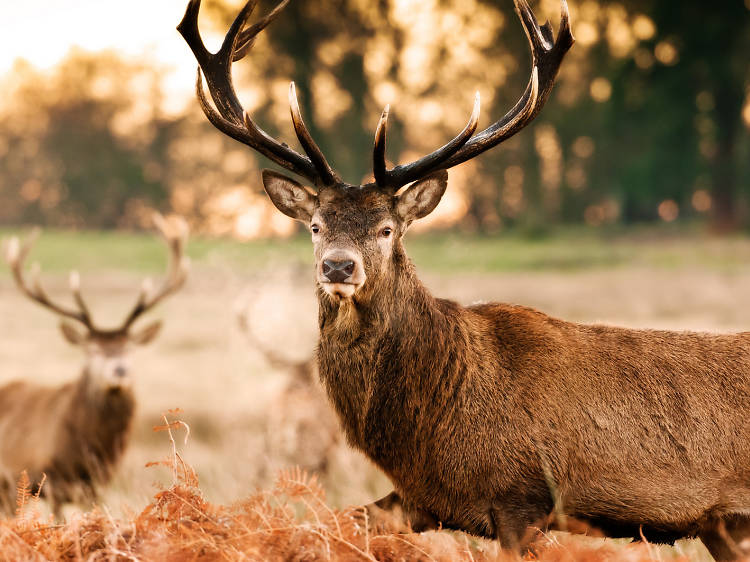 © Niall O'Laoire
Dawn in the park
'It is always humbling when people like my photographs. If anyone would like to see more or get in touch, then visit my Flickr page. My Richmond Park album is here.'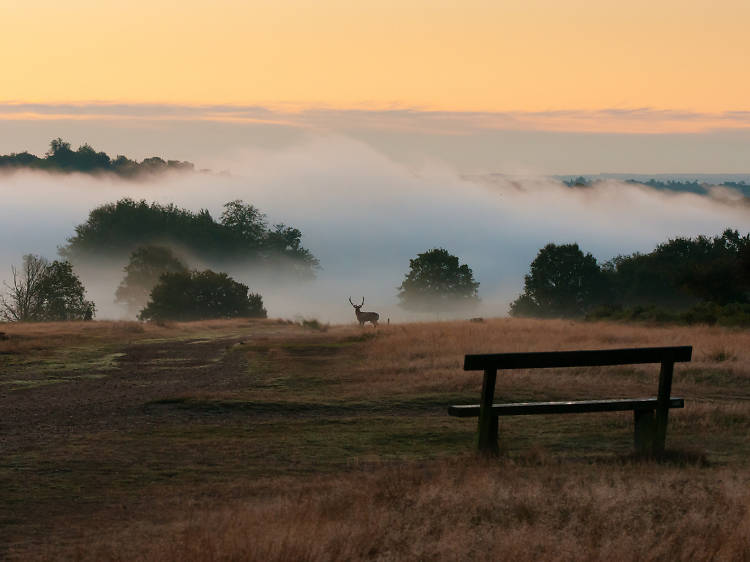 © Niall O'Laoire
Discover more about Richmond Park
Richmond Park is the largest of the Royal Parks, occupying some 2,500 acres. There are hundreds of red and fallow deer roaming free across it, presumably much happier without having to listen out for the 'View halloo!' of one of Henry VIII's hunting parties.

Within the park's bounds are the Palladian splendour of White Lodge and Pembroke Lodge, childhood home to philosopher Bertrand Russell and now a café. From the park's highest point, there are unobstructed views of St Paul's Cathedral, over 12 miles in the distance.

And don't miss the fantastic hidden garden within, Isabella Plantation, which in spring and summer is a riot of colour from azaelias and rhodedenrons.

After all that exploring, you can treat yourself at one of Richmond's great pubs or restaurants.
Show more
Discover London in photos
Discover stunning views of our beautiful city, brought to you by Time Out's talented photographer community.
Show more
Support Time Out
We see you're using an ad-blocker. Ad revenue is Time Out's main source of income. The content you're reading is made by independent, expert local journalists.
Support Time Out directly today and help us champion the people and places which make the city tick. Cheers!
Donate now