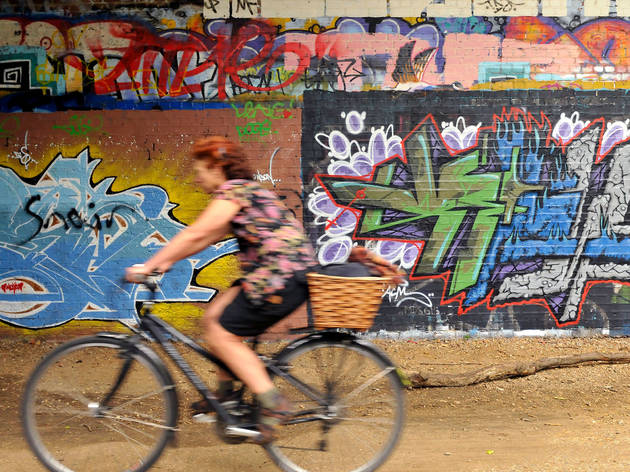 Nine dreamy bike rides in and around London
Fancy whizzing past Zone 1 landmarks? It's time to hop on your bike for one of these London cycle routes
We're now a solid year into the New Normal, and one thing is clear: cycling is the way forwards. According to data from the Department of Transport, the number of people doing it went up by as much as 300% on some days last year. No wonder there have been queues snaking out of bike shops for months now.
If you're looking to spend an afternoon with the wind in your hair and a bike seat beneath your bum, look no further. We've rounded up the most tremendous rides in the city – from Zone 1 zips that take you past all the tourist attractions (without you ever needed to board a tour bus) to trips out to London's nature-packed edges, here's our pick of challenging, fun and central cycle routes in London. Fancy something that'll hurt your glutes a little more? Take a look at our list of tougher, hillier, longer bike rides from London.
The best bike rides in and around London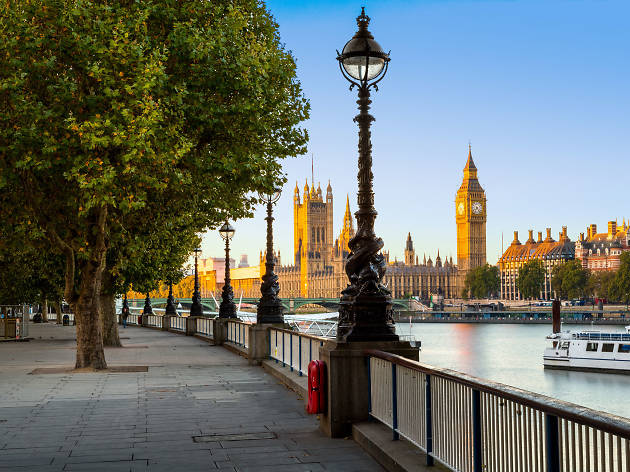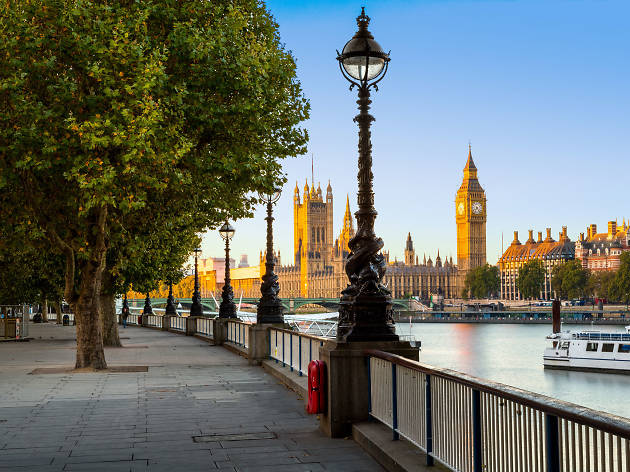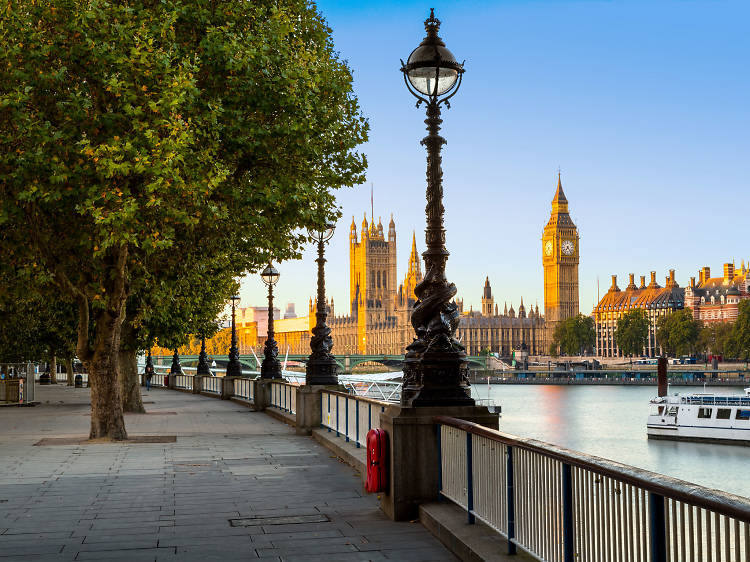 1. Battersea Park to Greenwich
Total distance: 16km
Difficulty: Medium
Take a spin along the Thames and spot the who's who of London's riverside landmarks along the National Cycle Network's Route 4. Packed full of highlights – the London Eye, the Globe, Tate Modern – the journey combines quieter roads with traffic-free paths, letting you sightsee to your heart's content. Take it at a leisurely pace and stop off at Borough Market to refuel. Or race to The Royal Observatory as fast as you can.
Highlights: How jealous all your friends will be of your Instagram story.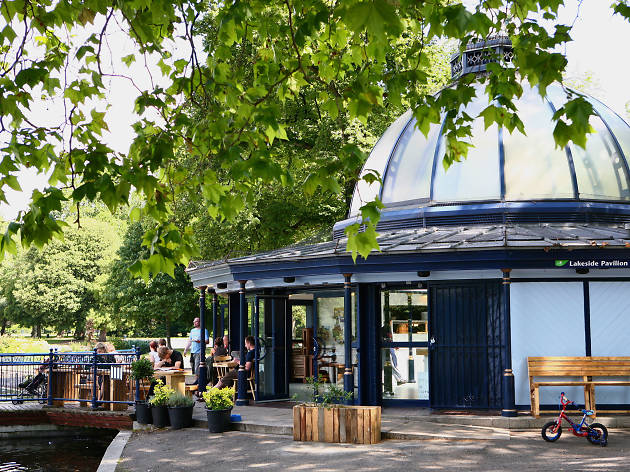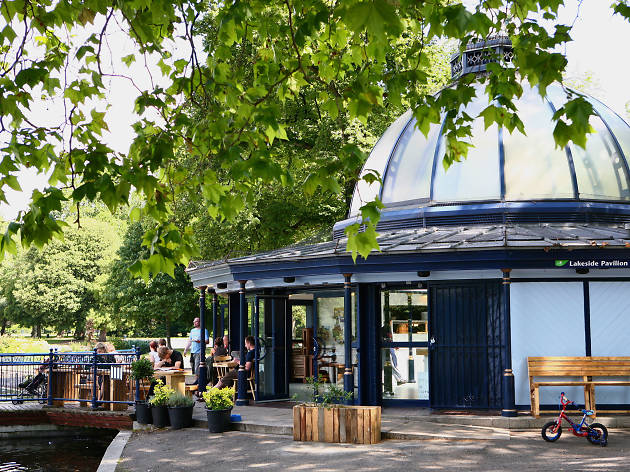 Alys Tomlinson
2. Limehouse Basin to London Fields
Total distance: 6km (via Regent's Canal)
Difficulty: Easy
This not-so-loved stretch of Regent's Canal – which means less people to dodge on the towpath – takes in three of east London's parks. At Limehouse, jump on the Thames Path towards Islington, passing a vibrant canal community and a few locks along the way. You'll soon come to the narrow green strip of Mile End Park. Back on the canal, head northwards to skim the edge of Victoria Park (stopping at the legendary Pavilion Cafe for a Victoria sponge as soon as it reopens on September 26), then follow the signs up to Broadway Market.
Highlights: Ending your ride with pretty views of the East End park.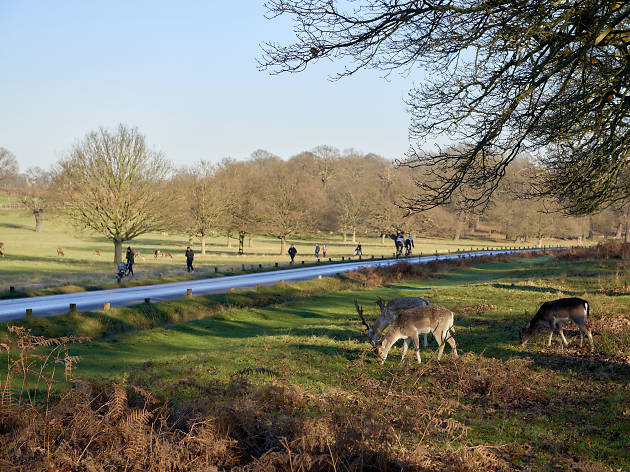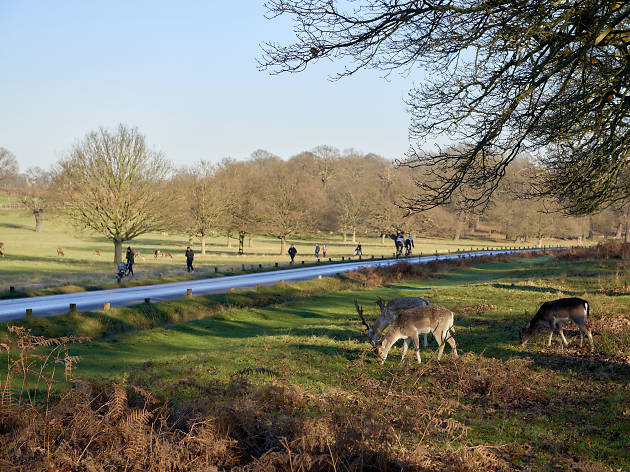 3. Big Ben to Richmond Park loop
Total distance: 38km
Difficulty: Hard – steep climbs await in London's cycling nirvana
Take a right-of-passage risk with a brisk loop around one of London's favourite cycling spots. Starting on Cycle Superhighway 8 from Westminster to Wandsworth, you'll wind your way down the Thames and past Tate Britain and Battersea Power Station before joining up with the hustle and bustle of the South Circular. From here, merge with the peloton of Lycra-clad bikers down to the park and its 7.5 mile circuit. The clockwise route will have you huffing and puffing up the sharp climb of Broomfield Hill, while you'll have the slightly flatter-but-longer Dark Hill to contend with if you opt for the anti-clockwise loop.
Highlights: Being able to drop that you've 'done' Richmond into conversations – especially after its temporary closure to cyclists during lockdown.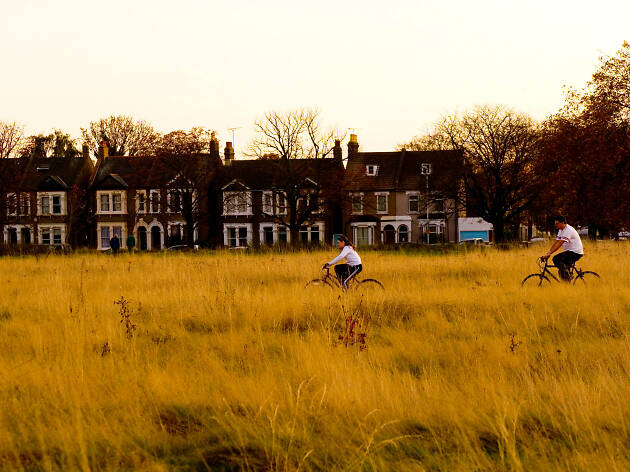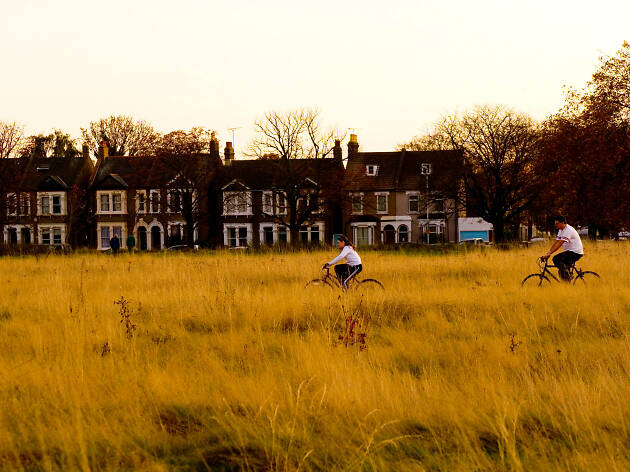 © Nigel Tradewell
4. Olympic Park to Wanstead Flats
Total distance: 6km (via Cann Hall Road)
Difficulty: Easy
The beauty of this ride is in the bookends (the less said about the bit between the destinations, the better). First, start off in the mighty Olympic Village. Cruise around the car-free tarmac, taking in the iconic Aquatics Centre, Olympic Stadium and that wiggly Orbit thing. Head up to the VeloPark now it's back open again for a peek at the pros, then turn eastwards into Stratford. Any route will do, but aim for Cann Hall Road, which leads into a beautiful clearing of Wanstead Flats. Strikingly different from all the Olympic shininess, this huge expanse of rural greenery makes for a lovely contrast. Pick a trail and go get lost in the wilderness.
Highlights: The sassy geese on Wanstead Flats.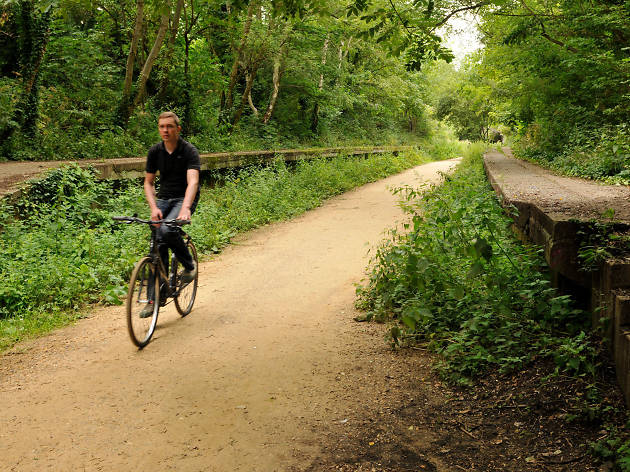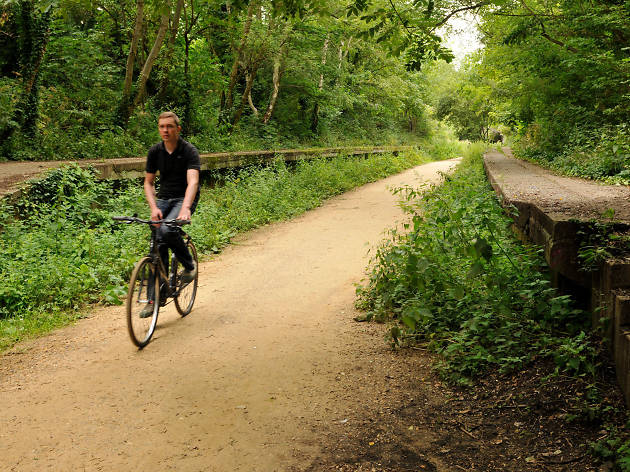 Photgraph: Scott Wishart
5. Finsbury Park to Alexandra Palace
Total distance: 6km
Difficulty: Easy – a picturesque ride along north London's leafy network of paths
Leave London behind (in your mind) and embrace nature on the route connecting two of north London's most loved parks. Starting in Finsbury Park, the flat path winds its way along the Parkland Walk – a tree-lined track of an old disused railway. The only obstacles to dodge are the odd family strolls. A small section of riding on the road connects the two sections between Highgate and Muswell Hill, with the second path leading you up to Alexandra Palace and its spectacular views. Spot London landmarks on a clear day and then head back to Finsbury Park from the train station after whizzing down the other side of the hill.
Highlights: The hilltop view from Alexandra Palace, without the climb that usually comes with it.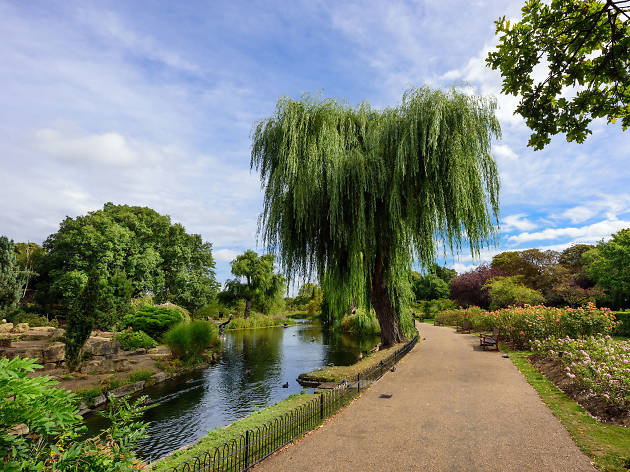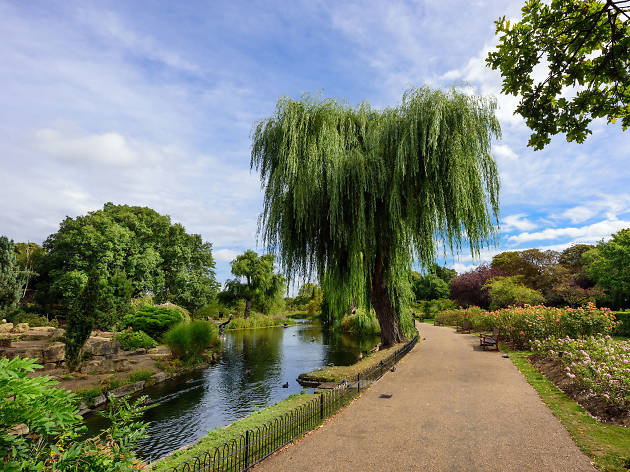 Balakate/Shutterstock.com
6. Regent's Park Outer Circle
Total distance: 4km (per lap)
Difficulty: Easy
More of a loop than a route, the parameter of Regent's Park is a great part of London to practice race intervals and pick up some speed. Obviously be careful, but there's hardly any traffic lights to worry about and some parts are car-free, so you can zoom around as many laps as your Sunday hangover can handle. Start in the far corner just up from Regent's Park tube station and head anti-clockwise around the park. The immaculately-kept flowerbeds and wide open space make this one of London's prettiest parks to whizz around, and don't forget to check out the serious property porn standing on the sidelines.
Highlights: Trying to spot giraffes as they pop their heads out of ZSL London Zoo.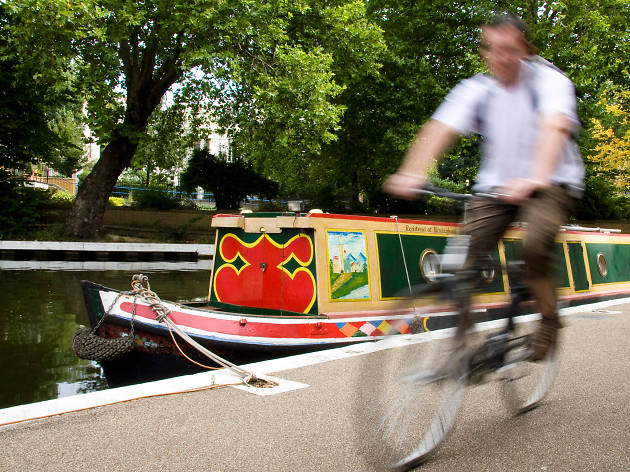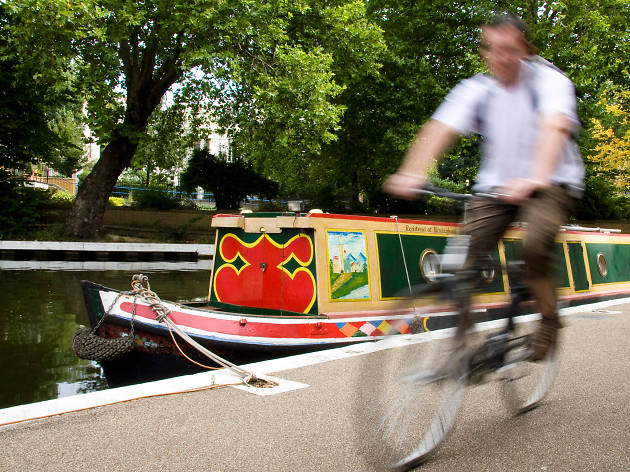 Ed Marshall
7. King's Cross to Notting Hill
Total distance: 10km
Difficulty: Easy – a mainly flat route along one of the capital's hidden gems
Bookended by short stints on quiet roads, this route will take you from the home of Platform 9¾ to Portobello Market in no time at all. After joining the Regent's Canal Towpath at Granary Square you're pretty much plain sailing until you reach west London's iconic Trellick Tower. Head past Camden Lock, spot some of the wildlife on display at the zoo in Regent's Park, and take a break by the waterside in Little Venice. Turn off the path at the brutalist beacon and weave your way down the quiet side streets into the heart of Notting Hill. Stay abrest of all towpath closure works and news here.
Highlights: Waving to the narrowboat residents on the canal, safe in the knowledge that you won't have to deal with emptying your toilet later.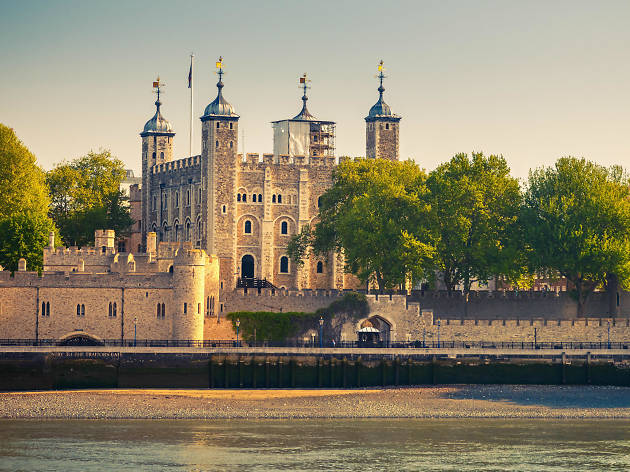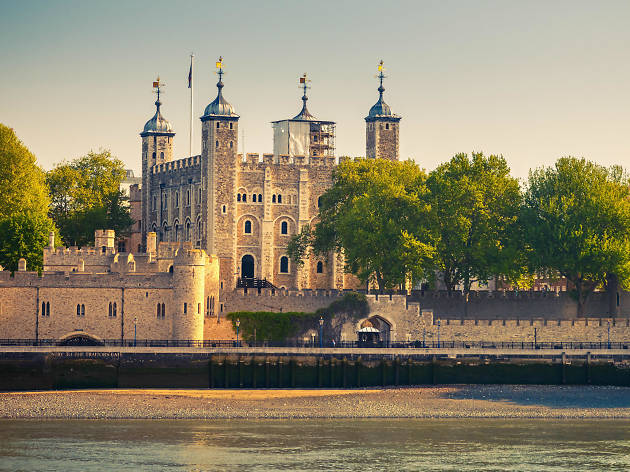 8. The Tower of London to Big Ben
Total distance: 5km (via the river and Victoria Embankment)
Difficulty: Easy
Definitely one of the most sightseeing-packed routes in the world, this riverside ride takes in more of the capital's icons than you can shake a 'I love London' snow globe at. It also follows one big cycle lane, so you can have a tourist's day out in relative safety. Poke around the Tower of London then hop onto Lower Thames Street, passing the Monument on your right and The Shard, Shakespeare's Globe and Tate Modern over the river to your left. Zoom up to Somerset House, before continuing along Victoria Embankment with water edge views of the London Eye and the South Bank on the other side. Before you know it, Big Ben will appear in front of the Palaces of Westminster for a grand sightseeing finale – just remember to keep your eyes on the road too.
Highlights: Ticking off so many of London's big icons, without being sat on a stuffy tourist bus.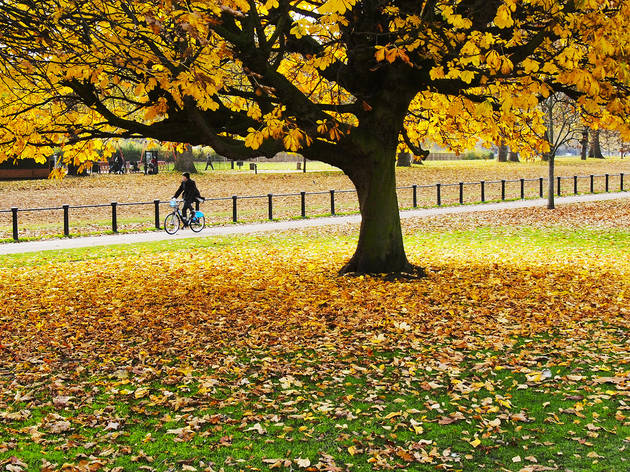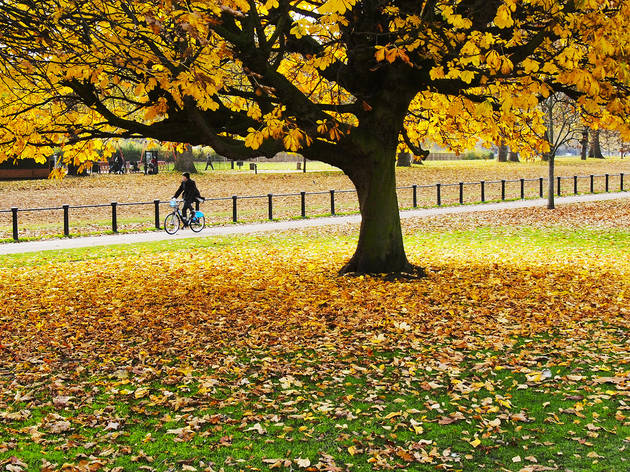 Total distance: 7km
Difficulty: Easy
Fun fact: nine of the top 10 journeys made on Santander bikes start and end in Hyde Park. And with the traffic-free lanes of royal park to frolic around in, it's easy to see why. Grab yourself a bike from the entrance nearest to Marble Arch and set off on an anti-clockwise (or clockwise, we're not fussy) loop of the park. Spin your way through the Italian gardens, give Wills, Kate and the kids a wave as you pootle past Kensington Palace and stop for a breather to admire the Royal Albert Hall and the Albert Memorial it faces. If you want to delve into the park a bit deeper, turn onto West Carriage Drive for views across the Serpentine and the Princess Diana Memorial Fountain. But if you like your royals with a slice of revolution, then power on down to Park Lane and to complete the lap.
Highlights: Traffic-free fun in central London's biggest green space.
Going further afield?
Saddle up and clip in with these beautiful bike rides from London, featuring well-ridden tracks, scenic river paths and a few nasty hill climbs
Best selling Time Out Offers
Support Time Out
We see you're using an ad-blocker. Ad revenue is Time Out's main source of income. The content you're reading is made by independent, expert local journalists.
Support Time Out directly today and help us champion the people and places which make the city tick. Cheers!
Donate now