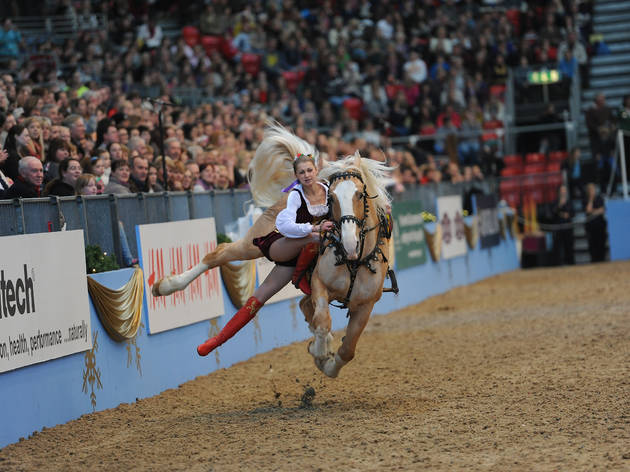 Four legs good, 400 sets of four legs even better, we reckon. One of Europe's most important indoor equestrian events, the Olympia Horse Show (also known as the London International Horse Show), is the equine world's Christmas party, attracting around 90,000 visitors each year.
The event hosts three FEI (Fédération Equestre International) World Cups. The dressage is on December 16 and 17, the driving (which sees four-in-hand drivers manoeuvre a team of horses around complex obstacle courses at high speed) on December 19 and 20, the jumping on December 21 and the Grand Prix on December 22.
Other highlights include the Ukrainian Cossack Stunt Riders and the Mounted Branch of the Metropolitan Police, plus all sorts of horsey displays, entertainment and a shopping village.