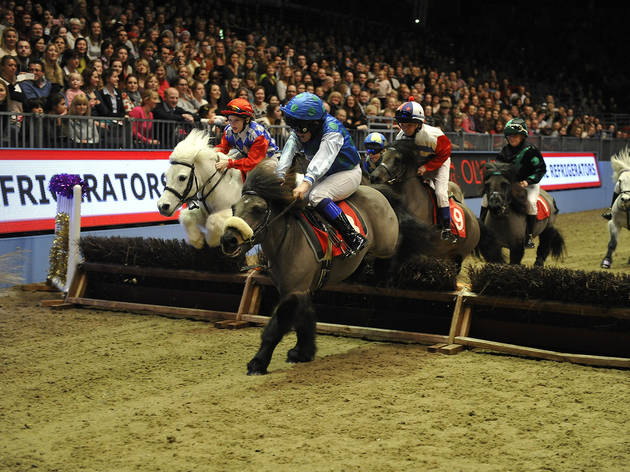 1/7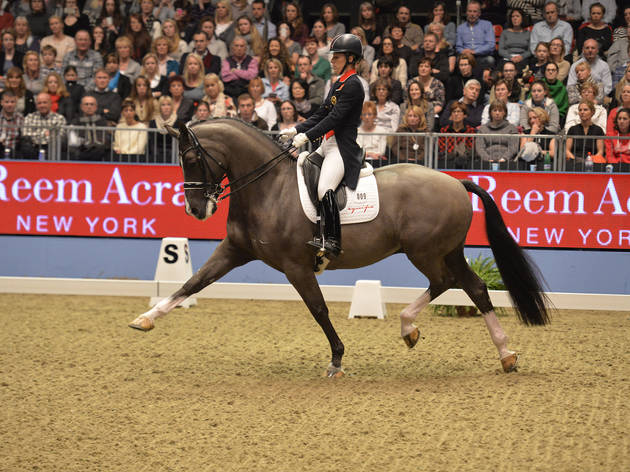 2/7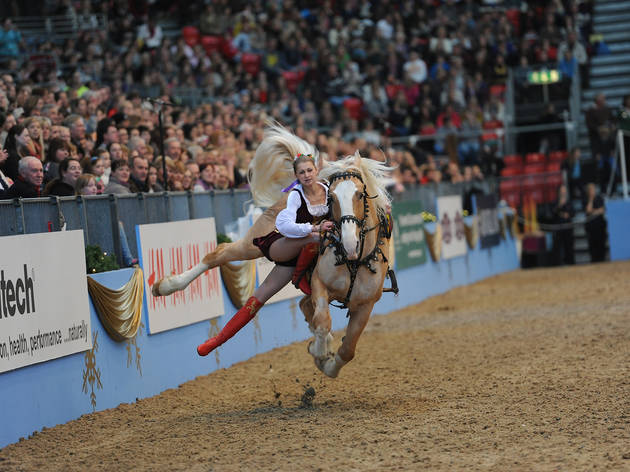 3/7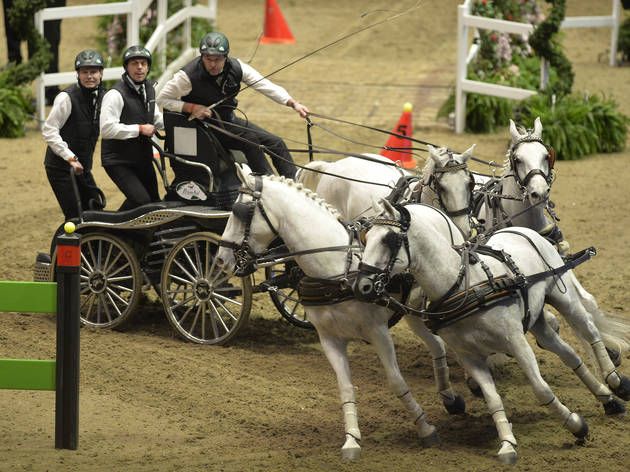 4/7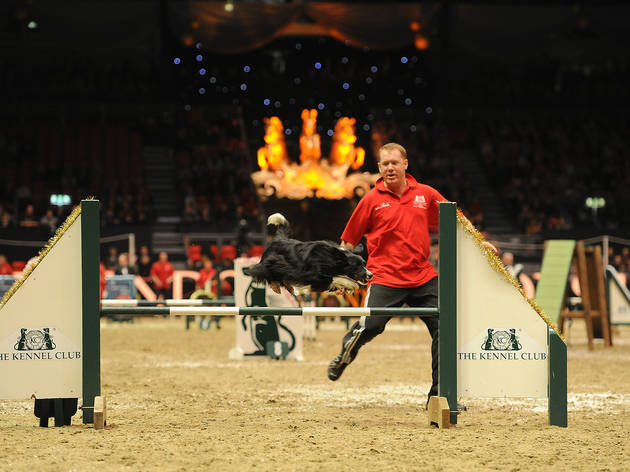 5/7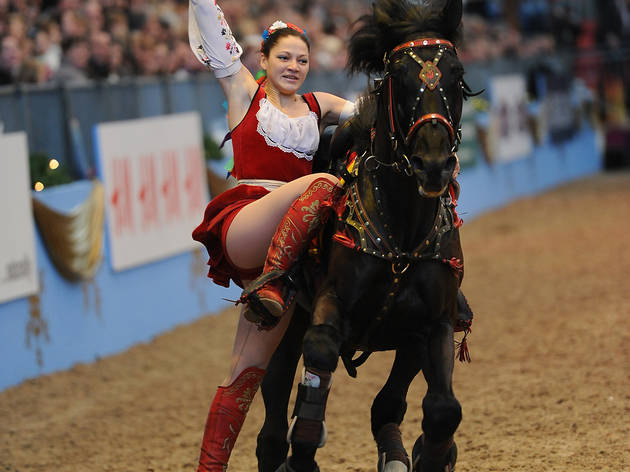 6/7
7/7
Four legs good, 400 sets of four legs even better. Now in its 108th year, the equine world's annual Christmas party will attract internationally acclaimed riders, Olympic Gold Medallists and horse-lovers from all over the country for world cup competitions, remarkable displays, festive entertainment and even a shopping village.
In 2015 The Household Cavalry Musical Ride will perform, and perennial favourites such as The Shetland Pony Grand National and The Kennel Club Agility will return to please the crowds once more. World-famous horse whisperer Jean-François Pignon will also perform.
Shopping opportunities include plenty of equestrian accessories, naturally, as well as fashion, jewellery, novelty items and even fine art. Performances run twice a day with an international equestrian competition in each session, so even if you prioritise the dog agility you'll get to see some full-size equestrian action, too. All sessions are suitable for all ages, though concession prices are only available for some of them. Visit the Olympia Horse Show website for details of the schedule and for prices.