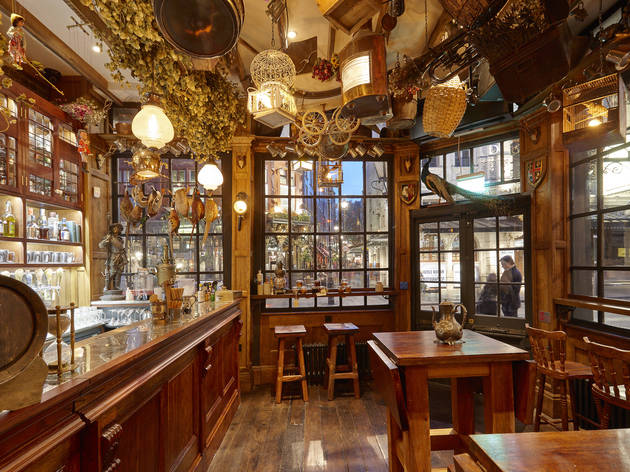 Put a spring in your step with Schweppes 1783 at Mr Fogg's Tavern
Enjoy a special G&T at a spiffing London bar
If you're hitting the town, the delicious new range of Schweppes 1783 might be just the tonic you need. This mixer has been specifically crafted with lighter sipping in mind – though naturally, that definitely doesn't mean forgetting about getting your full flavour fix. Try it at Mr Fogg's Tavern with Botanist gin, fresh mint sprig, dry lime and Schweppes 1783 Light Tonic Water.
Light and bright!
Sometimes, sipping lightly is what's required. So if you're looking for a mixer that's low in natural sugar but still full of that signature sparkle, you'll find it in the all-new (and totally fabulous) Schweppes 1783 Light Tonic Water. It's a mixer that's lighter in natural sugars, but one which doesn't compromise on flavour: it has hints of pink grapefruit and organic agave sugar syrup. It's the perfect balance of bitterness and soft sweetness, and it's a great partner for a whole host of premium spirits.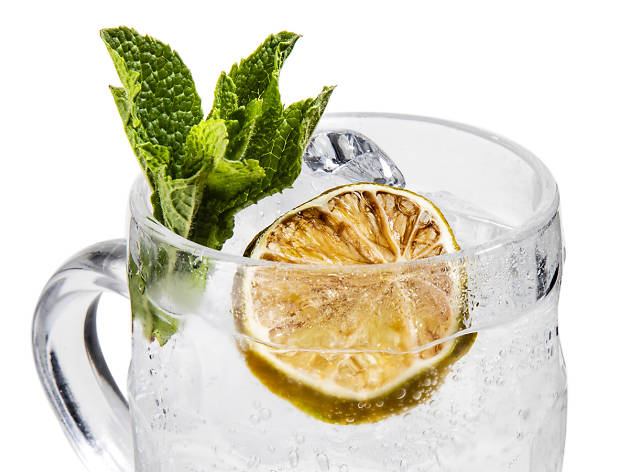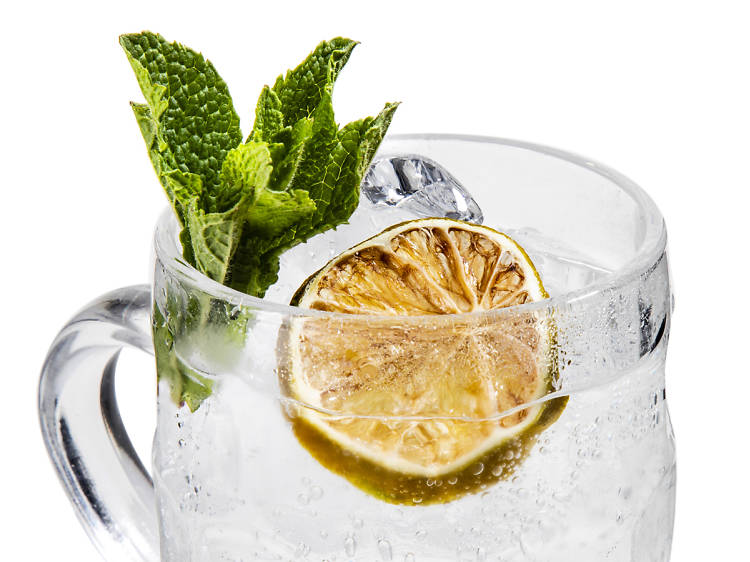 Think of Schweppes 1783 Light Tonic Water as your dream companion for any night out. It's a great match for premium spirits thanks to its soft, refreshing flavours and brilliantly bright bubbles fit to carry the aromas of whatever you choose to pair it with. For a full-on flavour you'll be obsessing over, try this signature serve from Mr Fogg's Tavern: Schweppes Light Tonic Water mixed with Botanist gin, a fresh mint sprig and dry lime.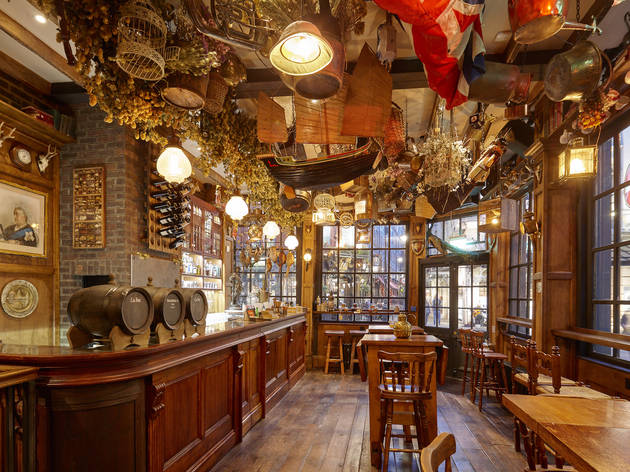 For a refreshing G&T made with the all-new and naturally flavoured Schweppes Light Tonic Water, a classic setting is key. Pay a visit to Mr Fogg's Tavern, a central London pub decked in bunting, with pewter jugs and quirky odds and ends hanging from the rafters. This take on the classic drink is light, the perfect accompaniment, so it won't weigh you down when it's time for a singalong around the piano. You'll be able to enjoy the drink's refreshing effervescence, aromatic gin notes and light tonic aromas.
Other serves at Mr Fogg's Gin Parlour: Schweppes 1783 Salty Lemon Tonic Water is a G&T with Star of Bombay gin, garnished with dry lemon, juniper berries and a bayleaf.