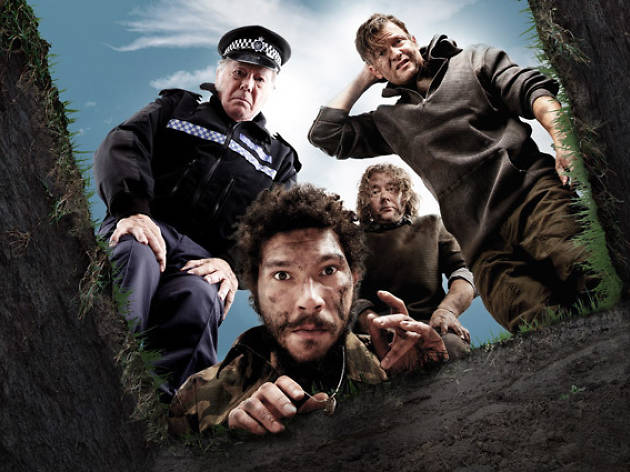 'Raising Martha' with Time Out Black
Members are invited to this new dark comedy by award-winner David Spicer
Animal rights. Family secrets. Grave consequences.
Gerry and Roger's mum has gone missing. Well, most of her has... The unwitting victims of animal rights activists campaigning for the freedom of the family frog farm's slimy inhabitants, the brothers must bring in the hapless Inspector Clout to establish the whereabouts of their long dead mother.
This brand new black comedy, 'Raising Martha', tackles terrorism, animal rights and six-foot frogs.
Members of Time Out Black can book tickets to the matinee performance of one of the must-see new dark comedies of 2017 on Saturday 14 January at 3pm at Park Theatre, Finsbury Park.

Tickets are available for members to book from 7pm Monday 12 December using their Members PIN number.