Heads up! We're working hard to be accurate – but these are unusual times, so please always check before heading out.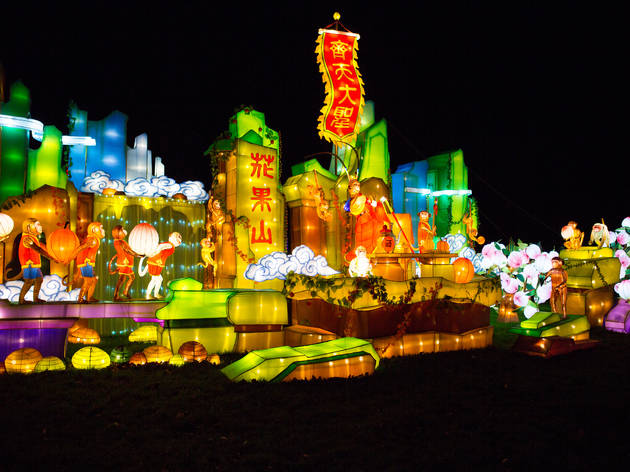 Seven facts about the Chinese Year of the Monkey
Get ready for some serious monkey business this Chinese New Year with our quick-fire guide to the Year of the Monkey
If you're planning on celebrating the start of the Chinese New Year in London (Mon Feb 8 2016 with the main parade on Sun Feb 14 2016) no doubt you'll be all set with a bright costume, homemade lantern and a mission to take on all the best resturants in Chinatown. This year, the turn of the Chinese calendar brings us the Year of the Monkey, so if you're in need of some simian knowledge here are seven Year of the Monkey facts to get you started.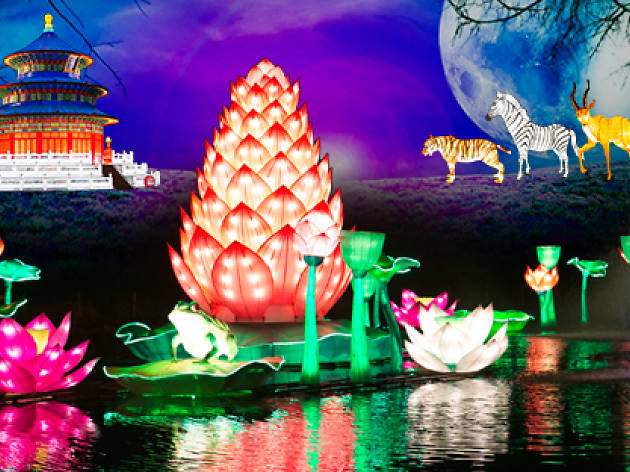 If you were born in the Year of the Monkey (that means 1944, 1956, 1968, 1980, 1992, 2004 and now 2016) you're said to be witty, intelligent and have a magnetic personality – sound familiar? Monkey people are also considered to be massive practical jokers and are known for their mischievousness, curiosity and naughtiness.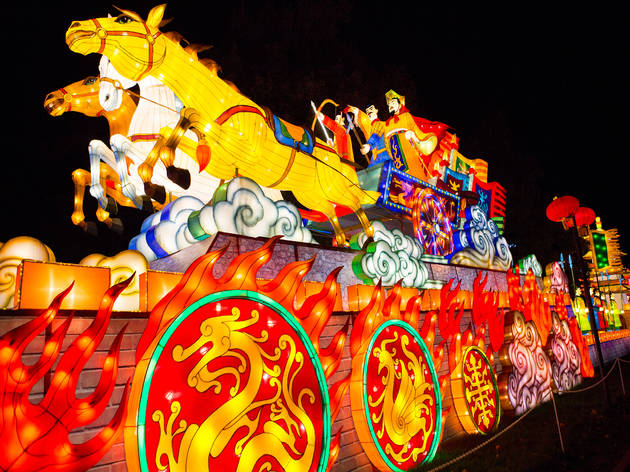 Monkeys should be all over their lucky colours of gold, white and blue, but should avoid their unlucky shades of red and pink. Equally their lucky numbers four and nine are good to go, although the numbers two and seven should be avoided. Something to bear in mind if you're into painting or have a gambling habit.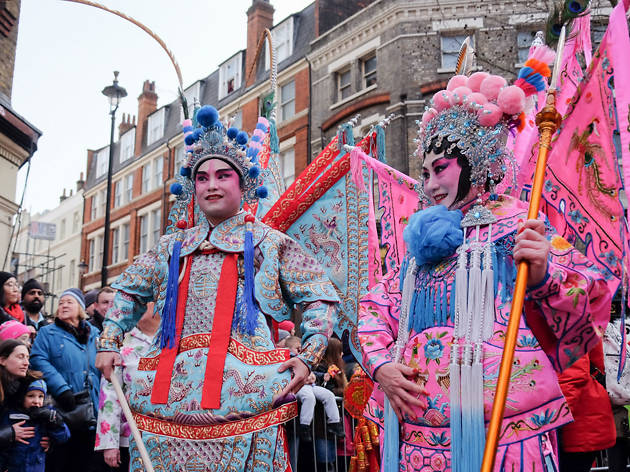 _husky_
Monkeys, particularly macaques and gibbons, have played significant roles in Chinese culture for over two thousand years, but in western culture their most recognisable role is as the ninth sign of the Chinese Zodiac, squished between the Goat and the Rooster.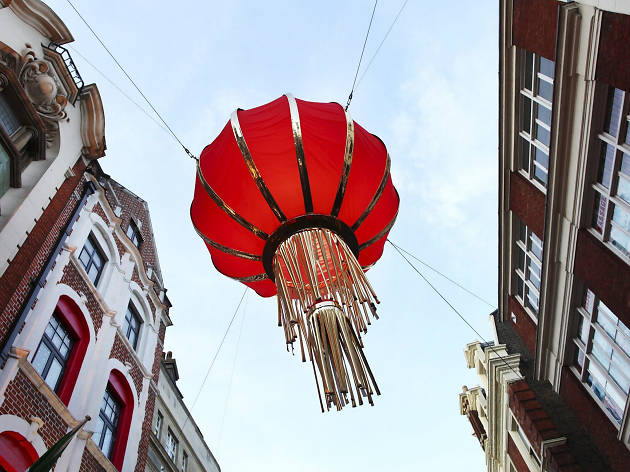 In Chinese folklore, Chinese deities often appear in monkey form, Sun Wukong being a perfect example. Monkeys also pop up in Hindu folklore too, where the Indian god Hanuman often appears as a monkey in a heap of books.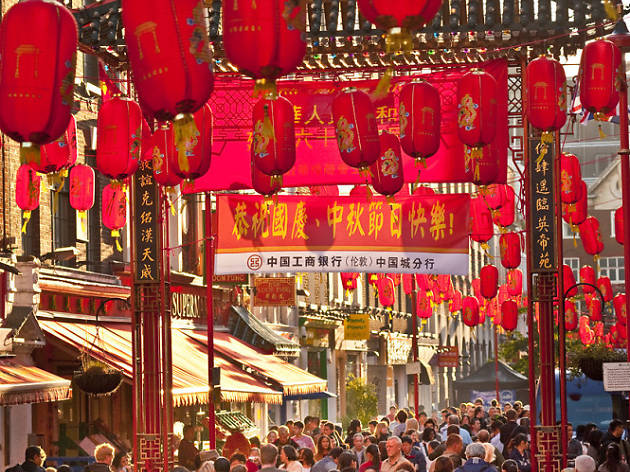 Shape-shifting monkeys are said to be our human ancestors in Chinese religions and are thought of as 'transcendent and immortal'. In Buddhism, monkeys symbolise both the restlessness and foolishness of humans, however it is also believed that Guatama Buddha was a benevolent monkey king in a previous incarnation.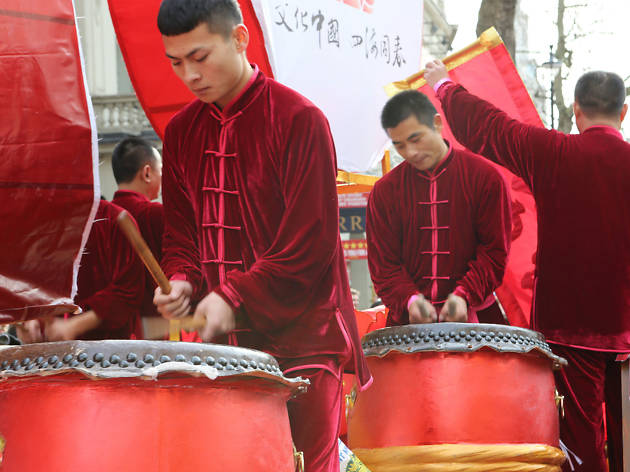 Eugene Regis
In the southern regions of China, many temples were built to the monkey god, who is worshipped as the 'qitan dasheng', or 'great saint equal to heaven'. London, on the other hand, is severely lacking in monkey god temples. Just saying.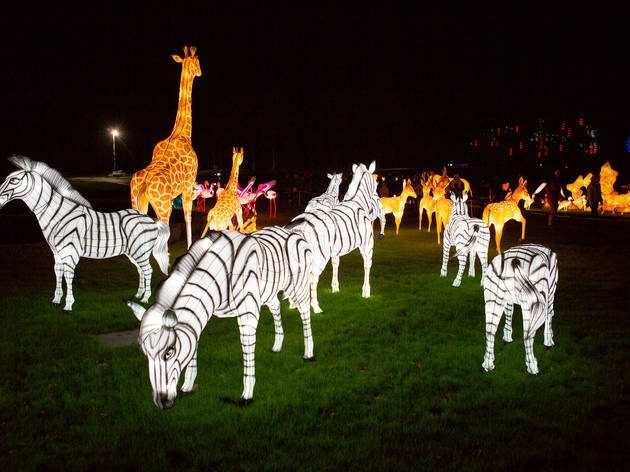 There'll be an entire troupe of monkey lanterns descending upon London this Chinese New Year (at the Magical Lantern Festival). The life-size colourful chimps will welcome visitors as they enter the animal lantern kingdom, which will also include swans, zebras, pandas, giraffes, kangaroos – and tourists.