Shakespeare400: What's happening in London?
Get ready to party Bard with our pick of Shakespeare400 celebrations in London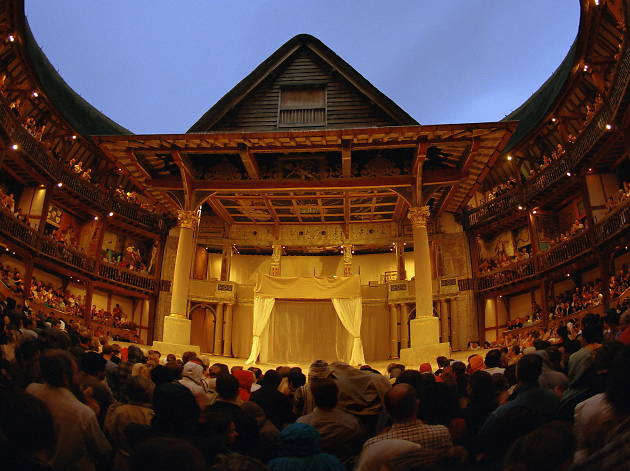 If you enjoyed the 450th anniversary of Shakespeare's birth in 2012, then hold onto your writing quill, Bard fans, as this year marks the 400th anniversary of his death – and boy are we celebrating (not the fact he died, obviously, more the fact that he is literally the world's greatest playwright). To mark the occasion (April 23 2016), London is hosting a banquet of Shakespeare-themed events throughout the year. From a string of TV screens along the Thames, to numerous talks, literary evenings and Elizabethan mash-ups, we've picked out our highlights below, because there ain't no party like a 400th year party.
Head to our Shakespeare's Globe guide for more tips or our London events calendar to find other cultural happenings in town.
Fancy some Shakespeare stage-action?
Whether you're planning a trip to Shakespeare's iconic Globe theatre or a spot of Shakespearean drama elsewhere in London, here's where to watch the best plays by the Bard in London.
Read more
Sponsored listing
BYOC Soho
When you explain the concept at BYOC (Bring Your Own Cocktail) – a new bespoke boozer in Soho – most people's response is thus: 'So you get a two-hour slot? Pay £25 a person? They supply everything except the booze, which YOU bring? How does that even work?' Well, here's how. You book online, turn up on time and pay a man who directs you up to a dimly lit, slightly sloping room which houses a number of rather cramped wooden tables and benches. An eclectic '20s-style jazz soundtrack adds atmosphere. A mixologist introduces himself and asks what kind of cocktails you like while studying your booze choices. My glittery spiced rum (Phoenix Tears) didn't even raise an eyebrow, as I professed a taste for sazeracs. My companion waved her half bottle of vodka and told him she likes it fruity, but not too strong. He then took our bottles, returning a short while later with some unique creations. Both 'openers' were exquisite – and the standard didn't drop for our whole session. Before each glass was emptied our man would return to divulge his plans for the next drink. We emptied both bottles, by way of seven cocktails each. And that, my friend, is how it works. Anywhere else in town, for the quantity and quality of these drinks, you'd easily pay £80 a head. Here, you can do it for half that. Get it? Got it. Go.
Venue says: "Now open till the end of 2017! Don't miss your chance to experience our Soho venue. Look out for the refurbished ground floor coming soon!"