Syon Park's Enchanted Woodland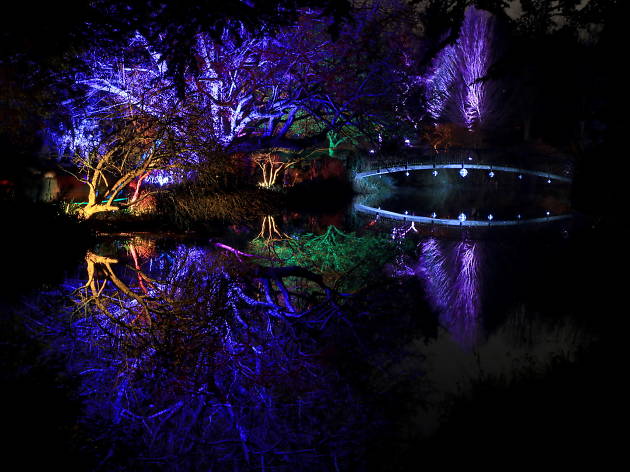 1/10
© Nina Bailey
The Enchanted Woodland at Syon Park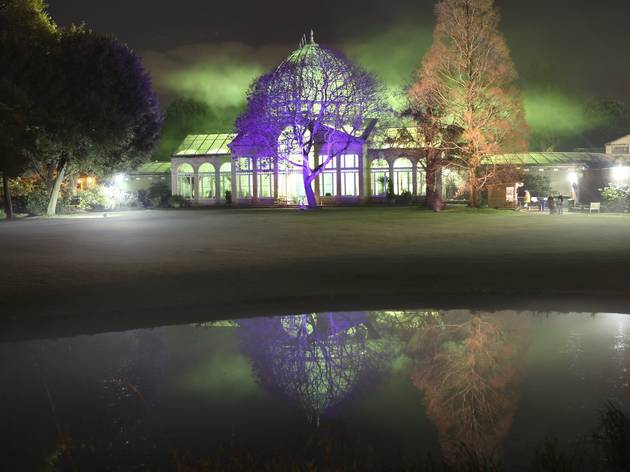 2/10
© Clare Forster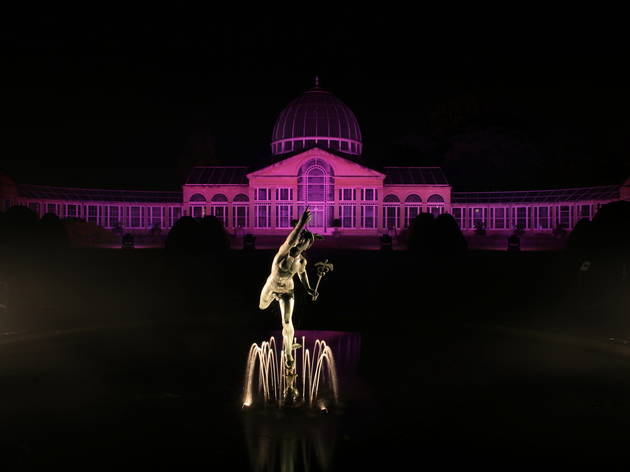 3/10
Enigma Media Solutions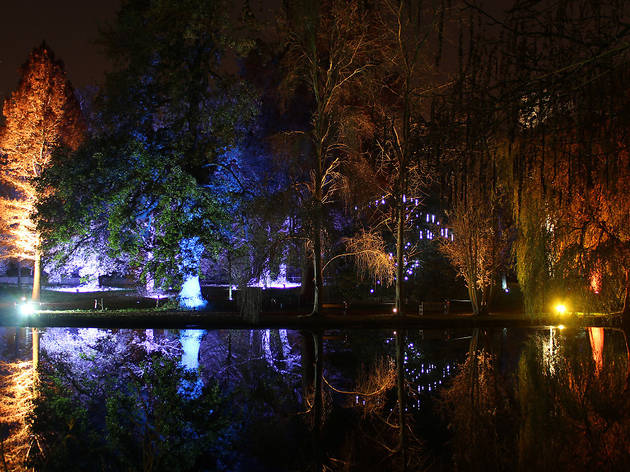 4/10
© Simon Hadleigh-Sparks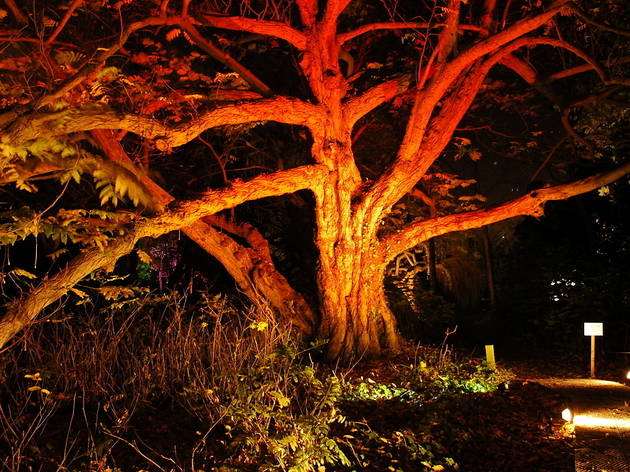 5/10
Syon Park's Enchanted Woodland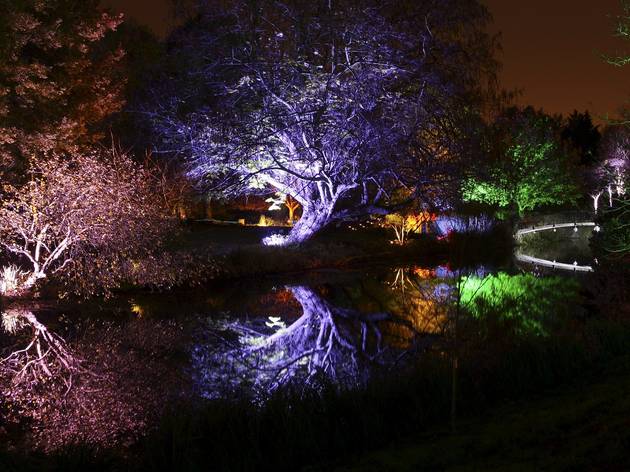 6/10
© Simon Hadleigh-Sparks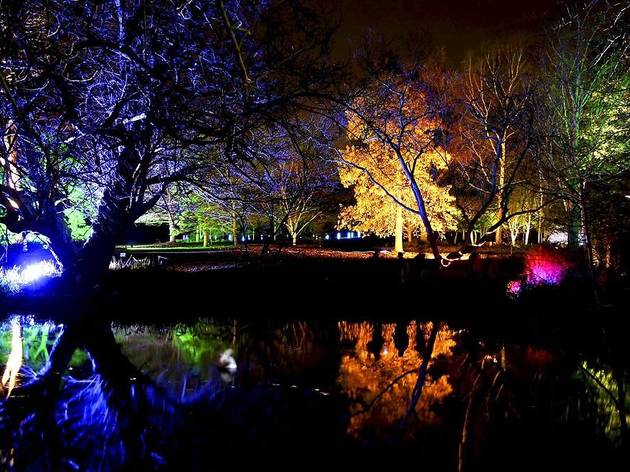 7/10
© Culture Creative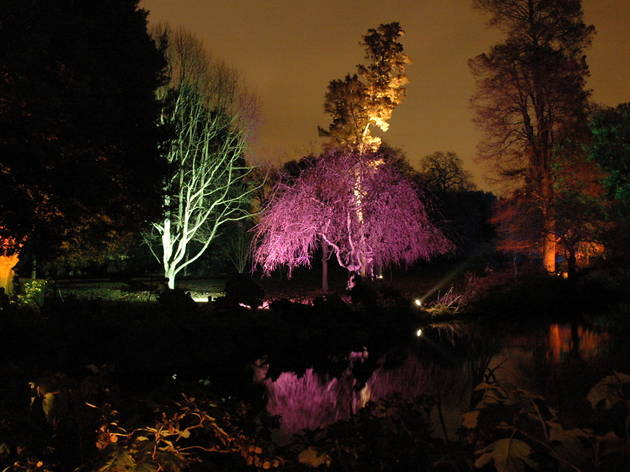 8/10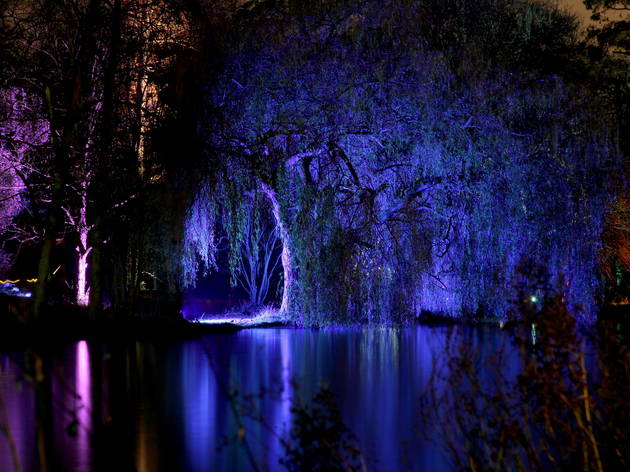 9/10
Photographer:Experience Seminars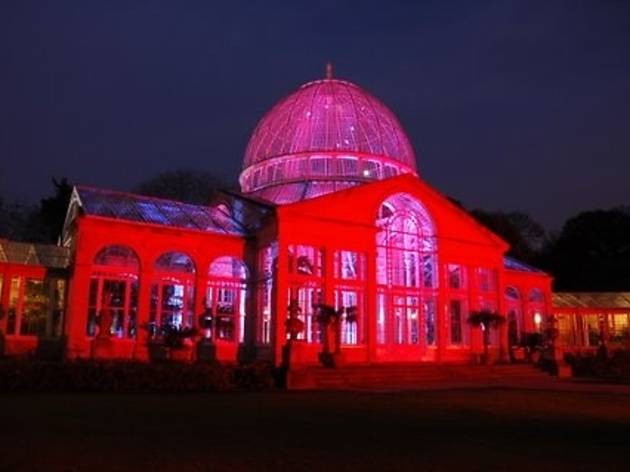 10/10
Time Out says
If you go down to the woods today you're sure of a dazzling surprise. For the fourteenth year, Syon Park's 600-year-old woodland garden will be transformed by beautiful illuminations. Follow a glistening trail past luminous sculptures, glowing candles and laser shows around an ornamental lake, through a historic arboretum to the spectacular Great Conservatory, which will be lit up with tutti-frutti hues. It's almost always a sell-out, so book in advance.
Find more festive fun with our guide to Christmas in London
Details
Average User Rating
3.8 / 5
Rating Breakdown
5 star:

7

4 star:

3

3 star:

0

2 star:

2

1 star:

2
Disappointing experience overall. There is nothing enchanting about lighting up trees without thinking of the walk-through experience as a whole, which seemed disparate and lacklustre. Small displays beneath trees - made of animal or fairy figurines and clearly aimed at very small children - made the event seem tacky and cheap. The route through the park was cordoned off with rope, red and white plastic tape and the occasional metal barrier - again, magical it ain't. Two music displays along the route seemed random and didn't really embed well into the whole woodland. What's more, the sheer amount of people (and children and buggies) along the route would have destroyed any magic there could have been. Can't admire a beautifully lit old tree swaying in the wind with a parent screaming directly into your ears. Not worth the £12 entry.
It's a far cry from the days (WW2) when after school in Isleworth our small gang would 'bunk' over the wall down by the river where the timber barges came in and get nabbed by a couple of coppers on the lookout for birds nest egg snatchers. Time moves on.
Beautiful evening out. Low key and relaxed, but fun, a night walk through the Arboretum of Syon House, which is illuminated for the occasion, ending at the spectacular Great Conservatory. Not expensive, no pressure. I never miss it!
We went to Syon Park on possibly the wettest Saturday evening all year and were quite disappointed with the event.
Last year we went to Kew Gardens for their Christmas experience and it was far, far better in all respects. My advice is to spend a little more and have a better time at Kew!
Disappointing event, totally packed with people, queues everywhere. Lights were patchy and lack lustre and there was no access to the interesting sections like the lit up bridges. Children had been excited to get there but it was a let down and not worth the ticket price in our opinion. Rip off 'kids' hotdogs' that turned out to be a small square of sausage and bread for £2 each. Traffic around the event was terrible we queued for over half an hour to even get out of the place. Won't be going again sorry 😐
We were all really excited to come to Syon Park last night, but sadly this enchanted woods event was a let down. The start was ok...but then there were metres of nothing until the next lit up trees or mirrors dotted around. It would have been pretty if it was just anybody's garden, but for a grand place like Syon Park, it really was not great. We were a family of six. Our youngest (age 7) was more interested in the low flying planes that passed over to get to the airport and the rest of us couldn't wait to get to the end and even took a short cut with a quarter of a mile to go to enter the old building that was beautifully lit up. That was the best part as the young children all gathered in a group moving around and trying to grab at the strobe light beams.We wouldn't go again or even recommend it...but the hot chocolate and cake was lovely at the start.
It was a sensory delight , loved it , definately worth going to .
We really enjoyed ourselves
My son and (prospective) daughter-in-law took my husband and I there and it was very enjoyable. A nice bracing walk in the grounds and a steak dinner in one of the local eateries in this lovely part of London.