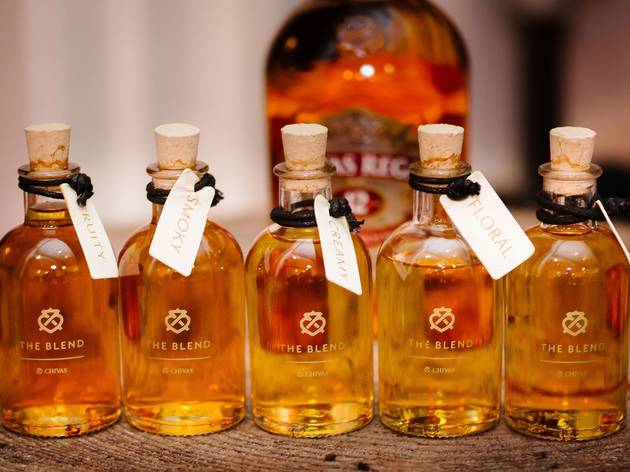 Take part in a blend-your-own whisky masterclass
Join whisky experts Chivas to create your own whisky blend to take home
What started out as a little pop-up at the Truman Brewery in 2016, has snowballed thanks to demand from members of the whisky-loving public. Chivas's The Blend is a new series of masterclasses in the art of blended Scotch whisky, held in five cities across the UK: London, Manchester, Leeds, Liverpool and Glasgow. Experts from Chivas, the world's first luxury whisky brand (which has led the way since 1801), will be teaching participants about the history and craftsmanship involved in a blended whisky. You and your chums will also get a chance to experiment with making your own blend to take home.
As far as evenings out (and Christmas pressies, hint hint) go for adventurous food and drink enthusiasts, this hands-on experience is up there with the best of them. In London there'll be two classes per day – at 6.30pm and 8.30pm, so a perfect post-work activity – at Mac & Wild, Boisdale, Caravan and Jones Family Kitchen. Tickets usually cost £15, but to help you out during this notoriously expensive time of year, we have tickets for only £8 each. What better reason to go out and get merry this season?

To bag this amazing deal, click here.
And for more information on the classes, click here.